How NCC Stopped $3Bn Call Masking Revenue Fraud In Nigeria
The masking of foreign calls with local phone numbers was illegal, a security risk and also a threat to the revenue base of major mobile network operators (MNOs) whose networks were bypassed for such calls.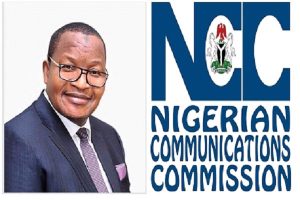 According to Leadership investigation revealed that call masking or refiling is the practice of cloning a local telephone number in place of an international number and vice versa with the intention of misconstruing the network that the call was a local call just to shortchanging the telecom operator and the government of revenue due it.
According to the executive vice chairman, Nigerian Communications Commission (NCC), Professor Umaru Danbatta, "SIM boxing or Interconnect Bypass Fraud (IBF) is one of the most prevalent frauds in the telecom industry today and it is estimated to be costing the industry $3 billion in lost revenue."
Danbatta described call masking as a phenomenon whereby an international call is masked to appear as a local call on any GSM network in Nigeria while SIM Boxing on the other hand refers to electronic boxes or devices with multiple SIMs that have the capacity to terminate calls at local interconnect rates. He said SIM Boxing was observed to have started at the time the Commission decided to review international termination rates from N 3.90/ min. to N24.40/ min. for international inbound traffic which provided an opportunity for technology manipulators to terminate calls at N 3. 90/ min. and cart away the difference thereby cutting the revenue meant for the Operators and by implication the government. A SIM box has capacity to receive and transmit calls undetected.
"However, the challenge is that these SIM boxes are never type-approved by the Commission, a clear indication that they are being used illegally in the country", the NCC boss stated then. To drive home the point that the Commission was serious about flushing the twin evils out of the industry, Professor Danbatta quickly vide a letter with Ref: TSNI/GEN/VOL.4/115 dated July 19, 2017 directed relevant licencees to ensure the cessation of call masking or refiling activity on their respective networks. The deadline for compliance was July 28, 2017. Furthermore, on August 3, 2017, at a stakeholders meeting organized by the Commission in which the affected companies participated, it was resolved that a comprehensive investigation would be carried out by the NCC to determine the companies/licences involved in the illegal act.
All the licences were warned to desist from this practice. It was also agreed that identified culprits would be sanctioned as part of measures to forestall the negative impact of this incidence on national security. After months of thorough investigation, the telecom regulator in a letter dated January 12, 2018 signed by Yetunde Akinloye, head, legal and regulatory services and Efosa Idehen, head, compliance monitoring and enforcement on behalf of the executive vice chairman/CEO, NCC, issued the Notice of Intention to Suspend licence pursuant to Section 45 (1) and (3) of the Nigerian Communications Act of some culprits found wanting. NCC gave notice of its intention to suspend the interconnect exchange licences granted to six telecommunications clearinghouses over the unethical practice of allowing call masking and call refilling emanate from their facilities.
The companies Medallion Communications Limited, Interconnect Clearinghouse Nigeria Limited, Niconnx Communication Limited, Breeze Micro Limited, Solid Interconnectivity and Exchange Telecommunications Limited and they were given p to January 31, 2018 to state reasons why the regulator should not suspend their licences. According to the NCC's letter, ""having carefully analysed all the relevant data collected in the course of its investigation activities, the Commission has established a direct and indirect evidence against your company in the illegal and unwholesome activity of call masking and refiling. "Consequently, the Commission, pursuant to Section 45 (1 and (3) of the Nigerian Communications Act, 2003 hereby gives you Notice of its Intention to suspend Interconnect Exchange Licence granted to your company due to your involvement in call masking and refiling and your failure to rectify the breach, despite repeated interventions by the Commission. You are therefore required to state reasons why the Commission should not suspend the said licence. We expected to receive your response on or before January 31, 2018" the letter read. Nearly a month later, NCC handed various levels of sanctions to telecom clearing houses and network providers implicated in the high incidence of call-masking, call-refiling and SIM-Boxing. NCC conducted a painstaking investigation process which included collaboration with the Office of the National Security Adviser (NSA) and the Department of State Services.
Among the various ranges of sanctions were the suspension of the Interconnect Clearinghouse License issued to Medallion Communications Limited for a period of 90 days, in the first instance; Issuance of a strong warning to Interconnect Clearinghouse Nigeria Limited; disconnection of Information Connectivity Solutions Limited (ICSL) and Solid Interconnectivity Services Limited from all networks, until they regularize their operations. Others were: Issuance of letters to Exchange Telecoms Limited, NiconnX Limited and Breeze Micro Limited, cautioning them against engaging in the fraudulent practice; and barring of over 750,000 numbers assigned to several Private Network Links (PNL) and Local Exchange Operator (LEO) licensees, which number ranges were found to have been utilized for the practice.
The Commission said the sanctioned entities were found to be directly and indirectly complicit in several infractions, including, covertly allowing organisations with expired licences to transit calls, failure to undertake due diligence on parties seeking to interconnect, deliberately turning a blind eye to masking infractions by interconnect partners, and using a licence issued to another organisation to bring-in and terminate international calls which were masked as local calls to other operators.
During the investigation, it was found that over 750,000 individual numbers across the nation made up of about 31 number ranges were used for the fraud. NCC barred those numbers which belonged to Vezeti Communications Services Limited, Voix Networks Limited, Mobitel Limited, Peace Global Satellite Communications Limited, ABG Communications Limited, Vodacom Business Africa (Nigeria) Limited, Swift Telephone Networks Limited, QVODA Telecoms Limited, Wireless Telecoms Limited and Emcatel Networks Limited. The Commission found that some of them were terminating millions of minutes, whereas they only have very few active customers.   Following that, NCC began the second stage of investigation which focused on the Mobile Network Operators and other persons involved in SIM-Boxing. The aim of the Commission was to completely stamp out the fraudulent practice in the overall interest of all Nigerians. To this end, NCC in 2018 introduced a new technology which nipped in the bud, menace of call masking and call refiling
ITREALMS 2020 Webinar Series: Adebayo to Demystify 5G v COVID-19
Engr. Gbenga Adebayo, chairman, Association of Licensed Telecommunications Operators of Nigeria (ALTON) has been confirmed as another speaker at the forthcoming ITREALMS Webinar as part of the 2020 Digital Rights series.
Hosted by the multiple international award-winning medium, ITREALMSOnline, on Saturday, June 6, 2020 by 11am, the event would be centred on the theme:"Role of IP in 5G v COVID-19 Debate."
Disclosing this, Remmy Nweke, editor-in-Chief of ITREALMS, said that the webinar being hosted to commemorate the World IPv6 Day, 2020 is part of their continuous education under its digital rights series.
Engr. Adebayo, he said, is not new to the telecommunications industry and will bring his experiences to bear in demystifying the relationship of the Fifth Generation (5G) and Coronavirus also known as COVID-19.
Adebayo, he disclosed would be speaking on"ALTON: 5G v COVID-19" subtheme, at the Zoom Webinar scheduled for Saturday, June 6, by 11am Nigeria time, with meeting identification as748 9663 7846 and password: 3ggKaz.
Engr. Adebayo, is a pioneer member of ALTON and currently the chairman of CNSL with over 20years' in the Information and Communication Technology (ICT) sector in the country.
ITREALMS recalls that a collaborating organization, DigitalSENSE Africa, has been leading this forte under the aegis of the Nigeria IPv6 Roundtable in commemoration of the World Internet Protocol Version Six (IPv6) Day, every June 6; to promote the adoption of IPv6 for the products and services as well as create awareness, especially in Nigeria.
Nweke equally noted that ITREALMS collaboration with DigitalSENSE Africa on this series is deliberate consider it has been an Internet Corporation for Assigned Names and Numbers (ICANN) accredited At-Large Structure (ALS), which brought IPv6 awareness to Nigeria since 2011.
This year's virtual event, he said, thus, is to sustain the awareness creation around the IPv6 evolution despite the Coronavirus or COVID-19 pandemic, which course was occasioned by the depletion of the Internet Protocol version Four (IPv4), over eight years ago.
Smartphone Shipments to Plunge by 11.9% in 2020 Fueled by Ongoing COVID-19 Challenges- IDC Reports
The worldwide smartphone market is forecast to decline 11.9% year over year in 2020 with shipments totaling 1.2 billion units, according to the International Data Corporation (IDC) Worldwide Quarterly Mobile Phone Tracker.
The forecast follows the largest year-over-year decline in history in the first quarter of 2020 (1Q20).
Smartphone shipments are now expected to decline 18.2% in the first half of the year as the macroeconomic impact of the COVID-19 pandemic continues to affect consumer spending.
Global smartphone shipments are not expected to return to growth until the first quarter of 2021 (1Q21).
Sangeetika Srivastava, senior research analyst with IDC's Worldwide Mobile Device Trackers said, "What started as a supply-side crisis has evolved into a global demand-side problem.
"Nationwide lockdowns and rising unemployment have reduced consumer confidence and reprioritized spending towards essential goods, directly impacting the uptake of smartphones in the short term.
"On the brighter side, 5G is expected to be a catalyst throughout the forecast period, which will play a vital role in worldwide smartphone market recovery in 2021."
From a geographic standpoint, the Chinese economy will continue to be impacted by COVID-19, however signs of improvement are showing as lockdowns and supply chain disruptions have begun to ease a bit.
For the most part, factories have resumed operations and the market has opened with some travel and logistical restrictions, leading IDC to believe the China domestic market will only see a single digit decline in 2020.
In contrast, Europe has been hit hard by COVID-19, especially in severely impacted countries like Italy and Spain, which will cause a double-digit decline in the region this year.
Nonetheless, IDC expects the top vendors in the region to maintain their market shares driven by rotating strategies such as higher flagship launches and forming stronger ecommerce footprints.
Ryan Reith, program vice president with IDC's Worldwide Mobile Device Trackers, said "China's recovery has been impressive to say the least, especially given the initial impact of COVID-19 on the country,"
"There's no question that challenges lie ahead for the smartphone industry and we believe the economic downturn is going to cause some fluctuation in the vendor and price-tier landscape.
"The surge in consumer spending around devices that are less mobile than smartphones (PCs, monitors, video game consoles, etc.) will undoubtedly take a share of the consumer wallet that would have been put towards smartphone upgrades and 5G.
"We believe this will result in even more aggressively priced 5G smartphones than expected prior to the pandemic.
"This could result in some share wins for the vendors that position their portfolios to capitalize on this change."
FG Declares Telecommunications Facilities Critical Infrastructure
Dr Isa Ali Ibrahim Pantami, minister of Communications and Digital Economy, has directed Mobile Network Operators (MNOs) to submit a comprehensive list of their facility locations all over the country as federal government approves security for telecommunications infrastructure to protect them from vandalism and theft.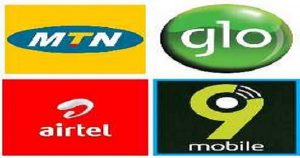 Pantami, in a statement, Tuesday said, the Nigerian telecommunications industry depends on a number of infrastructure that play a critical role in the smooth delivery of telecoms services.
"These are part of Critical National Infrastructure (CNI) because of the important role they play, in ensuring security and in the delivery of other essential services.
"The ongoing Covid-19 pandemic has led to a massive migration to digital platforms and has increased the level of importance of Critical National Infrastructure to the sustenance of our economy and the security of the nation.
"President Muhammadu Buhari, has approved and also directed that necessary physical protective measures be emplaced to safeguard telecommunications infrastructure deployed across the country," he stated.
The minister noted that this will address the challenge of vandalism of Critical National Infrastructure.  It will also go a long way in supporting the implementation of the National Broadband Plan (2020-2025). He thanked president Buhari, for the timely approval.
The statement signed by Uwa Suleiman, his spokesperson, stated that, the Office of the National Security Adviser (ONSA), Defence Headquarters (DHQ), Nigeria Police Force (NPF), Department of State Security Services (DSS) and the Nigeria Security and Civil Defence Corps (NSCDC) have been notified of Mr President's directive.
"We are also working towards the reinforcement of these directives through appropriate regulatory instruments," he said.
The minister commends the security institutions for their commitment so far.
He stated that implementation of the National Broadband Plan (NBP) and the implementation of the National Digital Economy Policy and Strategy unveiled by the President have repositioned the ICT sector.