Illicit Financial Flows from Africa – Track It, Stop It, Get It
Illicit money outflows are draining Africa's domestic resources, depriving it of crucial investment funds
The figures are staggering: between $1.2 trillion and $1.4 trillion has left Africa in illicit financial flows between 1980 and 2009 – roughly equal to Africa's current gross domestic product, and surpassing by far the money it received from outside over the same period.
Illicit financial flows are money earned illegally and transferred for use elsewhere. The money is usually generated from criminal activities, corruption, tax evasion, bribes and transactions from cross-border smuggling.
The numbers tell only part of the story. It is a story that exposes how highly complex and deeply entrenched practices have flourished over the past decades with devastating impact, but barely made it into the news headlines.
"The illicit haemorrhage of resources from Africa is about four times Africa's current external debt," says a joint report by the African Development Bank (AfDB) and Global Financial Integrity, a US research and advocacy group.
The report, Illicit Financial Flows and the Problem of Net Resource Transfers from Africa: 1980-2009, found that cumulative illicit outflows from the continent over the 30-year period ranged from $1.2 trillion to $1.4 trillion.
The Guardian, a British daily, notes that even these estimates – large as they are – are likely to understate the problem, as they do not capture money lost through drug trafficking and smuggling.
Turning logic upside down "The traditional thinking has always been that the West is pouring money into Africa through foreign aid and other private-sector flows, without receiving much in return," said Raymond Baker, president of Global Financial Integrity, in a statement released at the launch of the report earlier this year.
Mr. Baker said the report turns that logic upside down, adding that Africa has been a net creditor to the rest of the world for decades.
Professor Mthuli Ncube, chief economist and vice-president of the AfDB, agrees: "The African continent is resource-rich. With good resource husbandry, Africa could be in a position to finance much of its own development."
The composition of these outflows also challenges the traditional thinking about illicit money.
According to estimates by Global Financial Integrity, corrupt activities such as bribery and embezzlement constitute only about 3% of illicit outflows; criminal activities such as drug trafficking and smuggling make up 30% to 35%; and commercial transactions by multinational companies make up a whopping 60% to 65%.
Contrary to popular belief, argues Professor Baker, money stolen by corrupt governments is insignificant compared to the other forms of illicit outflow.
The most common way illicit money is moved across borders is through international trade. Information scanty and scattered
A ten-member high-level panel chaired by former South African President Thabo Mbeki leads research by the UN Economic Commission for Africa (ECA) into illicit financial flows, assisted by ECA Executive Secretary Carlos Lopes as the vice-chair.
Other members of the panel include Professor Baker and Ambassador Segun Apata of Nigeria. The ECA blames illicit outflows for reducing Africa's tax revenues, undermining trade and investment and worsening poverty.
Its report will be released in March 2014. Undoubtedly the panel faces a daunting task. Charles Goredema, a senior researcher at the South Africa-based Institute of Security Studies, cautions the panel on the challenges ahead.
Writing in the institute's newsletter, ISS Today, Goredema warns the panel that it will find that in many African countries, data on illicit financial flows "is scanty, clouded in a mixed mass of information and scattered in disparate locations."
He ranks tax collection agencies and mining departments among the bodies most reluctant to share data.
Goredema lists Transparency International, Global Financial Integrity, Christian Aid and the Tax Justice Network as some of the advocacy groups that have tried to quantify the scale of illicit financial flows.
The extent of such outflows remains a matter of speculation, he says, with the figures on Africa ranging between $50 billion and $80 billion per year.
Other estimates by the ECA put the figure at more than $800 billion between 1970 and 2008.
"The absence of unanimity on [the amount] is probably attributable to the fact that the terrain concerned is quite broad, and each organisation can only be exposed to a part of it at any given point in time," Goredema writes, adding, "It is less important to achieve consensus on scale than it is to achieve it on the measures to be taken to stem illicit financial outflows from Africa."
Underpricing trade deals Nonetheless, research and advocacy groups who have worked on illicit outflows see a direct link between these outflows and Africa's attempts to mobilize internal resources.
Despite annual economic growth averaging 5% over the past decade – boosted in part by improved governance and sound national policies – Africa is still struggling to mobilize domestic resources for investments.
If anything, the boost in economic growth has caused a spike in the illicit outflows, says Ambassador Apata in an interview with Africa Renewal.
Overseas development aid, while helpful, has its limits, says the ECA. There are many channels to move illicit money.
These include over-invoicing or underpricing trade deals, transfer pricing and using offshore financial and banking centres and tax havens.
Transfer pricing occurs when multinationals decide how much profit to allocate to different parts of the same company operating in different countries, and then determine how much tax to pay to each government. About three-fifths of global trade is conducted within multinationals.
"Many developing countries have weak or incomplete transfer pricing regimes," according to the Guardian, citing an issue paper authored by the Paris-based Organization for Economic Cooperation and Development (OECD), a group of high-income economies.
The paper says poor countries have weak bargaining power. "Some [countries] have problems in enforcing their transfer pricing regimes due to gaps in the law, weak or no regulations and guidelines for companies," says the OECD paper, adding that poor countries have limited technical expertise to assess the risks of transfer pricing and to negotiate changes with multinationals.
Offshore tax shelters According to the OECD paper, member countries are failing to identify company owners who benefit from money laundering.
It criticizes OECD members for not doing enough to crack down on illicit outflows. In order to prevent, uncover or prosecute money laundering, says the paper, authorities must be able to identify company owners.
The OECD advises its members to invest in anti-corruption and tax systems in poor countries, as this has high payoffs.
The bulk of illicit money today is channelled through international tax havens, says the Thabo Mbeki Foundation, an NGO set up by the former president to promote Africa's renaissance.
The foundation accuses "secrecy jurisdictions" of running millions of disguised corporations and shell companies, i.e., companies that exist on paper only.
These jurisdictions also operate anonymous trust accounts and fake charitable foundations that specialize in money laundering and trade over-invoicing and underpricing.
"Developing countries lose three times more to tax havens than they receive in aid," said Melanie Ward, speaking to the Guardian.
Ms. Ward is one of the spokespersons for the Enough Food for Everyone IF campaign, a coalition of charities calling for fairer food policies, and head of advocacy at ActionAid, an anti-poverty group.
The money lost, she says, should be spent on essential development of schools, hospitals and roads, and on tackling hunger, not siphoned into the offshore accounts of companies.
A 2007 joint report by the World Bank and UN Office on Drugs and Crime estimated that every $100 million returned to a developing country could fund up to 10 million insecticide-treated bed nets, up to 100 million ACT treatments for malaria, first-line HIV/AIDS treatment for 600,000 people for one year, 250,000 household water connections or 240 km of two-lane paved roads.
Support for new rules to rein in offshore tax shelters has come from an unlikely source – the leaders of eight of the world's biggest economies, the Group of Eight (G8).
Having been stung by the 2008 global financial crisis, the G8 leaders at this year's summit in Lough Erne, Northern Ireland, introduced – for the first time – rules to fight tax evasion.
The rules will now require multinationals to disclose the taxes they pay in countries in which they operate.
During the run-up to the G8 summit, advocacy groups campaigned to get rich countries to introduce laws on transparency in corporate taxes.
Among them was the Africa Progress Panel, chaired by former UN Secretary-General Kofi Annan.
On the eve of the summit, it published its annual flagship report, Africa Progress Report 2013, strongly criticizing the current rules on corporate transparency. Unconscionable acts
"It is unconscionable that some companies, often supported by dishonest officials, are using unethical tax avoidance, transfer pricing and anonymous company ownership to maximize their profits while millions of Africans go without adequate nutrition, health and education," Mr. Annan wrote in the foreword to the report.
Tax evasion, he said, has cut into African citizens' fair share of profits from their abundant resources.
In the end, the G8 leaders adopted the Lough Erne Declaration, a 10-point statement calling for an overhaul of corporate transparency rules.
Among other things, the declaration urges authorities to automatically share tax information with other countries to fight tax evasion.
It states that poor countries should have the information and capacity to collect the taxes owed to them.
The declaration further calls on extractive companies to report payments to all governments, which should in turn publish them.
While the Financial Times embraced the declaration as "an advance" in corporate transparency, Sally Copley, another spokesperson for the IF campaign, says in a statement, "The public argument for a crackdown on tax dodging has been won, but the political battle remains." Copley wants the G8 to impose strict laws on tax evasion.
For its part, Africa Progress Report 2013 calls for multilateral solutions to global problems because "tax evasion, illicit transfers of wealth and unfair pricing practices are sustained through global trading and financial systems."
It urges African citizens to demand the highest standards of propriety and disclosure from their governments, and rich countries to demand the same standards from their companies.
Initiatives by institutions in Africa and the adoption of the Lough Erne Declaration raise hopes for strict rules against illicit financial flows from Africa.
"Seizing these opportunities will be difficult. Squandering them would be unforgivable and indefensible," Mr. Annan warns in his foreword to the panel's report.
Meanwhile, ECA's slogan "Track it. Stop it. Get it" aptly captures what needs to be done about money flowing illicitly out of Africa.

—
—
Microsoft Moves into 5G Race with Azure Cloud for Telecom Operators
Microsoft Corp unveiled a new cloud platform on Monday aimed at enabling telecom operators to build 5G networks faster, reduce costs and sell customised services to business clients.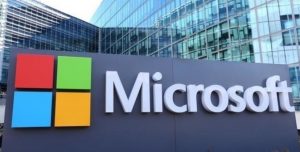 After banning China's Huawei from its telecom network, the U.S. government has been pushing big American companies such as Microsoft to get more involved with 5G – a technology which promises to enable everything from self-driving cars to remote surgery and more automated manufacturing.
The new platform will be on Azure, Microsoft's flagship cloud computing business, and the company says it will reduce infrastructure costs, give flexibility to add services on demand and use artificial intelligence to automate operations.
Yousef Khalidi, corporate vice president for Azure Networking, told Reuters that it could cut costs by 30%-40% in some cases.
The developer of Windows and Office software entered the 5G arena after its acquisition of cloud networking companies Affirmed Networks and Metaswitch earlier this year.
"The telco DNA was obtained through those acquisitions and we went from a small number of engineers in this space to literally hundreds of engineers," said Khalidi. "On the other hand, the foundational pieces, including edge compute, we have had in a pipeline for many years."
The company has already partnered with companies ranging from telecom operators such as Verizon VZ.N and AT&T T.N to network equipment firms such as Samsung 005930.KS and Mavenir to either use or sell the new platform to clients.
Microsoft's move will increase competition for existing 5G service vendors like Nokia NOKIA.HE and Ericsson ERICb.ST, said CCS Insight analyst Nicholas McQuire.
Interior Ministry Boosts Digitization Process with New ICT Projects
Ogbeni Rauf Aregbesola, Minister of Interior, over the weekend commissioned the e-Library, e-Law Library, CCTV Surveillance network services and other projects in his office in Abuja to digitize work processes and procedures in the Ministry.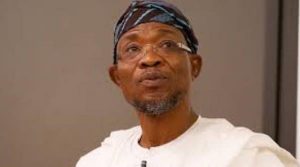 Represented by the Permanent Secretary, Georgina Ekeoma Ehuriah, Ogbeni Rauf Aregbesola said that the projects were part of President Muhammadu Buhari's efforts at repositioning the Ministry for better performance in line with its mandate of providing internal security and citizenship integrity for Nigerians and foreigners alike.
According to him, the e-Library will avail officers the opportunity to access the right information, in the right form and time.
"The e-Library gives our legal and other officers 24/7 access to a wide range of online resources, which can be updated in real time and we believe this will enhance the quality of their work to the benefit of the Ministry", he said.
The Minister further assured of government's commitment to putting in place measures that will boost staff capacity and also ensure self-development, with a view to ensuring proper implementation of projects, policies and programmes that will improve the lives of Nigerians which would lead to economic transformation in line with the present Administration's policy thrust.
Aregbesola emphasized that crime and criminality has become complex to handle, the world over, hence the need to deploy modern technology to fight it.
He therefore called on staff to see the projects as morale booster for self-development and urged them to continue to support the efforts of government towards improving the lives of its citizens.
Earlier, Lanre Adesuyi, the Chief Executive Officer, Havillah Merchants Limited, thanked the Minister for giving them the opportunity to provide workers with state of the art equipment for efficient service delivery.
On his own part, Mr. Mohammed Mustapha, the Managing Director, Aliph Technologies, called on government at all levels to see the deployment of modern technology as one of the best ways to tackle security challenges in the contemporary world.
Heritage Bank, PWC, Deloitte Canvass Use of Tech to Tackle Fraud & Rescind Effects of Covid-19
Heritage Bank Plc, Nigeria's Most Innovative Banking Service provider has called on internal auditors of banks to adopt the various digital technologies to prevent fraud and annul the adverse impact of Covid-19 on the financial ecosystem.
Ifie Sekibo, managing director/CEO of Heritage Bank, speaking at the just concluded 47th Quarterly Meeting of the Association of Chief Audit Executives of Banks in Nigeria (ACAEBIN), disclosed that for improved banking operations and safer financial system for stakeholders, internal auditors must be dynamic and quick to adopt various digital measures.
Raising the alarming impact of fraudulent activities in the banking sector, Sekibo quoted PricewaterhouseCoopers' (PWC's) Global Economic Crime and Fraud Survey 2020, revealing that that the total cost of cybercrimes is worth an eye-watering $42 billion, which was cash taken straight off companies' bottom line, whilst 13% of those who had experienced  fraud said they had lost $50 million-plus.
Sekibo, who spoke on the theme, "Elevating Internal Audit's Role in the Face of Emerging Risks and Opportunities" organised virtually and hosted by the Heritage Bank, urged, "While it was sufficient for yesterday's auditor to understand regular and routine banking practices such as credit, treasury, etc in his traditional assurance role, for him to be relevant in harnessing the opportunities in today's business world, he must become versed in cybersecurity, artificial intelligence, data analytics, fraud management, regulatory pronouncements, forensics etc and having equipped himself, present balanced, objective audit reports to Executive Management while striking the right balance between the assurance and consulting responsibilities."
In her keynote address, titled, "Elevating Internal Audit Role In The Face Of Emerging Risks and Opportunities," Ibukun Beecroft, Partner Risk Advisory at Deloitte, noted that the banking industry in Nigeria today has adopted various digital measures to keep the business running and delivering services to the customers but there was need for Internal Audit (IA) positioned to provide the required assurance and consulting services in the face of the changes and attendant risk, particularly increased cyber-risks.
Quoting 2018 Financial Stability Report by the Central Bank of Nigeria, she stated that Banks recorded 25,029 confirmed cases of fraud and this resulted in a loss of N2.21 billion. More than 90% of fraud cases in 2018 were perpetrated via technologically driven channels.
"As Internal Auditors, the knowledge of technology would enable us identify gaps in our core banking applications and other applications and provide relevant recommendations to eliminating loopholes that may serve as an avenue for potential fraud.
She, however, advised auditors on the need to focus on advanced technologies and risk management operations as reflected around the Three Lines of Defense (3LOD) churned out by the Institute of Internal Auditors, which create opportunities for IA and its future role.
Beecroft warned that the ever-changing landscape and evolving risks in the banking industry could render the current internal audit plan obsolete.
According to her, internal auditors should reprioritise the audit plan as soon as possible to provide assurance over the most consequential risks while being cognisant of the impact on operations.
"To take advantage of these changes and disruptions, auditors need to rethink their role by adapting to and embracing change, enabling the IA function to become more agile, nimble, and forward-looking, thus driving change through the 3LOD," Beecroft stated.
Yetunde Oladeji, director Internal Audit Services at PricewaterhouseCoopers Limited (PWC), who spoke on the theme, "Elevating IA's role to meet today's emerging risks," advised that the banking sector should be dynamic, prioritse digitization and flexibible workforce strategies as these would determine its ability to adapt to rapidly changing circumstances to survive and thrive.