Insecurity: Prominent Imo Sons, Daughters Call for Truce, Set to Convoke Stakeholders' Summit
The Imo Economic Development Initiative (IEDI), a not-for-profit, non-political think-tank, has decried the state of insecurity in the state, even as it called on all concerned parties to embrace peace.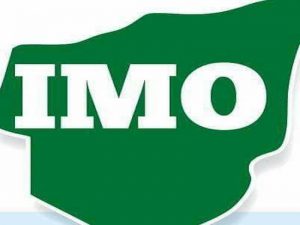 Equally important, the IEDI has expressed his determination to facilitate an all-inclusive stakeholders' meeting to address the worrisome situation and fashion a way forward.
The group, which has Prof. Maurice Iwu as Chairman, made this known after it rose from an emergency meeting held on Sunday, June 6, 2021.
In a statement signed by Chief Jerry Chuwueke, chairman of the ad-hoc committee set up to address the security situation in Imo State, IEDI condemned the wave of bloodletting, wanton attacks on security personnel, security formations and destruction of government facilities, including prisons, police stations and INEC offices in the state.
Furthermore, it pleaded with the actors to cease the destruction and give peace a chance.
''We plead with all concerned to stop these killings, bloodletting and destructions going on in Imo State, as this is no way to advance the course of any legitimate agitations and/or frustrations as regards the feelings of marginalisation, inequality, injustice and lack of inclusion by most of our people, real or perceived in the Project Nigeria,'' the statement read in part.
In addition, the group expressed concerns over the devastating effects of the security situation on the economy of the state. It noted that Imo State, which was previously renowned as a strong brand in hospitality, leisure, entertainment and education, has now become a theatre of war and bloodletting, adding that the development has left the people traumatized and the economy on its knees.
Consequently, IEDI says the proposed stakeholders' meeting, which is set to hold soon, will go a long way in redressing the grievances and charting a path forward for the state.
"This (stakeholders' meeting) will accord representatives of all Imo State stakeholders, including senators of the three zones in Imo state past and present, all House of Representative members from Imo State past and present, all…members of Imo State House of Assembly past and present, traditional rulers, the business community, town unions' President General, political party leaders, student bodies' executives and youth organisations executives, Imo Government and security agencies, the opportunity to come together and discuss in order to fashion a way forward and restore peace and normalcy,'' it disclosed.
Meanwhile, IEDI has urged the Imo State Government to stand strong to protect the lives and properties of the people, in addition to taking all necessary steps to diffuse the situation and restore normalcy.
Also, it condemned any act of disrespect for the fundamental human rights of Imo citizens by security agents, including indiscriminate arrests, unlawful detentions, extrajudicial killings and collective punitive measures.
Founded five years ago, the IEDI is made up of prominent Imo indigenes and distinguished sons and daughters of the state drawn from various sectors, among whom are globally renowned entrepreneurs, professionals, seasoned members of the academia and Imolites in the Diaspora.
NIPOST Partners NDLEA to Tackle Use of Courier Firms to Move Drugs, Weapons
Nigerian Postal Service (NIPOST) has offered to partner with the National Drug Law Enforcement Agency (NDLEA) to expose individuals and organisations using the logistics service providers to illicitly move drugs and weapons in the country.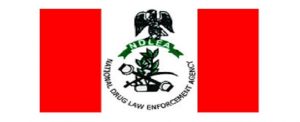 This offer was made by Mr Ismail Adewusi, post master general (PMG), when he paid a courtesy visit to Brig. Gen Muhammad Marwa, chairman of NDLEA, in Abuja.
Ismail said the visit was a chance for NIPOST to strengthen its interagency relationships with NDLEA as they had discovered that the courier service is central to curbing drug traffickers in the country.
He said there are people who use the NIPOST facility to move illegal substances from one place to another across the country.
During the visit, Ismail noted that NIPOST was playing a supporting role to NDLEA in ensuring that the country was rid of drug trafficking and insecurity.
Addressing the problem of illegal couriers and unregistered logistics operators, the PMG said NIPOST is ready to provide the agency with a comprehensive list of legally registered operators to make the effort of curbing illegal drug peddlers successful.
"We have discovered that recently, you got into how people are using that platform to move illegal substances and we're very happy that you have discovered that, as it is.
"But we believe that there's even a better way that we can collaborate along those lines because every operator in that sector is licensed by us.
"We have a list of registered valid operators and we're ready to give you that list so that when your men are out there working they can confirm if any of them are operating legally or illegally. Because that way it will complement what we were trying to do," he said.
On his part, Marwa lauded NIPOST for extending a cooperating hand it helping rid Nigeria of illicit drug traffickers, emphasising that, "The drug scourge in Nigeria is unacceptable, not only has it affected our youths but has also spurred insecurity such as banditry, kidnapping and so on."
He noted that NIPOST is a worthy partner in curbing the influx of drugs into the country, appealing for the need to collaborate for information sharing between agencies to nipped illegal drug use across the country.
He called for an anonymous free postal service as part of NIPOST's Corporate Social Responsibility (CRS).
In response,  Ismail said NIPOST has established the National Addressing System to solve the menace of fake addresses, names.
He revealed that NIPOST is using technology to drive an address verification system, indicating the NIPOST plans to integrate the solutions to all security outfits in Nigeria.
"We are also working with National Population Commission to marry every name to an address and house across the country," he said.
Police Arrest 4 Over Theft of Generator Serving MTN Mast
Operatives of Ogun Police Command have arrested four men for allegedly stealing an MTN mast generator in Sango Ota, Ado Odo-Ota LGA, Ogun State.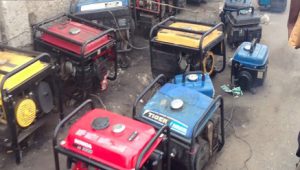 The suspects were Clement Idenyi, 42, Orogade Olalere, 41, Ademola Adekunle, 53 and Tunde Adewale.
It was reported at the station that the suspects had concluded plans to break into and steal the (FG Wilson) generator providing power to the MTN mast, located at No 7, Akintunde Street Oando Ijoko Ota.
Abimbola Oyeyemi, spokesman of the command, told newsmen in Abeokuta that based on the information, CSP Godwin Idehai,  DPO Sango Ota Division,  detailed his surveillance team to cordon off and monitor the area.
"At about 5 am on Sunday, the suspects arrived the scene with a Hiab Truck with which they lifted the generator, unknown to them that they were being monitored. As soon as they lifted the generator into the truck, the policemen swooped on them and apprehended three of the suspects," Oyeyemi said.
According to him, during interrogation, it was discovered that, Clement Idenyi, who incidentally is the site maintenance engineer was the mastermind of the crime.
Oyeyemi said further investigation revealed that Tunde Adewale had already been contacted, and "had agreed to buy the generator from them if they succeeded in stealing it.
He said the fourth suspect had also provided them with logistics to make "the stealing easier, hence he was equally apprehended."
He said the suspects would be arraigned as soon as investigation is concluded.
SystemSpecs Motivates Students on Tech Skills
SystemSpecs, financial technology provider, has empowered Nigerian children by motivating on ideas on various means to enhance the country's national security through technology.
A statement by the organisation said the technology firm motivated the top three students in both senior and junior categories of its 2021 Children's Day Essay Competition, themed 'Building a more secure Nigeria using technology'.
John Obaro, managing director, SystemSpecs, praised the patriotism and ingenuity of all the participants in the essay competition.
"For our dear children who have taken it upon themselves to think about the use of technology in addressing what is probably the biggest challenge of our country today, security, we say thank you," he said.
Obaro said it was great to receive diverse suggestions from children on how to solve this pressing challenge.
"It has given us hope that we have a foundation on which we can build the future of the country," he added
In his remarks, Mr Obafela Bank-Olemoh, senior special adviser to the President on Education, said the SystemSpecs' essay competition was a step in the right direction, and urged the leadership to continue with the good work.
Sandra Eghagharemo, Corporate Social Responsibility lead, SystemSpecs, said the competition had grown bigger and better this year, with a 30 per cent increase in entries received and a wider spread.
Rita Ohiaeri of Queensland Academy, Okota, Lagos, emerged winner in the senior category; while Lagooz College, Iyana Ipaja, Lagos, Chetachi Mbalu emerged winner in the junior category.