CBN Should Cut Interest Rate in 2018 To Boost Investors' Confidence- Otunuga
Lukman Otunuga is a research analyst at FXTM. Prior to joining FXTM, Lukman spent two years as a research analyst with international currency broker FXCM, where he focused on technical and fundamental analysis of the global currency, commodity and stock markets.
Lukman was also responsible for leading educational seminars for international and local high net worth individuals, and has published a series of educational articles on forex trading with City A.M.  Lukman holds a BSc (hons) degree in Economics from the University of Essex, UK and an MSc in Finance from London School of Business and Finance, where he studied corporate finance, mergers & acquisitions and the role of international financial institutions. Lukman recently had chat with select media organisations. Peter oluka was there for Nigeria CommunicationsWeek.
Nigeria Exited Recession
I was very happy when we heard news a few months back about the growth in Q2 (quarter 2, 2017), breaking the barriers to economic growth. It was very good and expected. If you look at the steps taken by the Central bank of Nigeria (CBN), especially at the start of the year, they have done well. When the country's economy slide to recession, I knew it was going to have a large impact.
The CBN realised that cost inflation was the major issue, sharp depreciation of Naira skyrocketed the situation with cost of importation became quite expensive. The importers where sending the costs back to the consumers. So, by opening the important and export forex window helped to cushion the effect. Presently, naira is N360/$ and the official rate is N305/$, so it is a great departure from what we saw in February this year.
Secondly, what I have realised, if you look closely at the Government; the $5.5billion loan which everybody has been talking about, this is quite big. One, if you look at the breakdown of the loan, you will realise that $2.5billion will be utilised in funding the 2018 budget. For an 'infrastructure budget', this is very good. This is what international investors want to hear; that Nigeria is moving forward to funding infrastructure and diversifying. Through that means, the investors' sentiments towards Nigeria will be positive. Part of the loan is used to service local debt, which is also good.
A few weeks ago Moody downgraded Nigeria from B1 to B2 and the reason gave was that after the budget, they suggested, that Nigeria wasn't taking the right steps. So, Nigeria was unsuccessful in shielding investments and the economy from oil shocks. While I understand reason they put that out there, we must know that the journey for Nigeria to diversify is not going to happen overnight. It is something that will take a couple of year. E.g. if you look at GDP growth in the third quarter (Q3) it was 1.4%; a chunk of it was through oil price recovery. What other people are not saying is that another chunk of it came from agriculture. So, Nigeria is taking steps to invest in other sustainable socio-economic growth.
Projections About 2018 Budget
Before making these predictions, we have to look at 2018 'Budget of consolidation'. I believe if you look closely at the budget, probably, the Nigerian Government has learnt lessons from previous budgets.
First, they must move and implement that budget by approving it in January 2018. We don't want to see a situation what happened in 2017 when the budget was passed until middle of the year. If you look at figures, the Government has predicted that oil price will be at $45 at 2.3m/barrels per day at N305/$.
While I agree with the $45 and N305/$, I am sceptical about the 2.3m barrels/day. Keep in mind that OPEC meeting may probably hold early next year; presently, Nigeria is except from crude oil cut. I hope the Government has put into consideration that OPEC has actually requested all members to cut production to 1.8m barrels/day. But Nigeria's exception was due to conflicts in the Niger-Delta. If this is being fixed, who knows, OPEC may start to ask Nigeria: it's time for you to cut production back to 1.8m barrels/day. Right now, Nigeria's production is 2m barrels/day. So, if you move oil production to 1.8million barrels/day from 2.3m, it something to consider.
In furtherance to my comments back in February, as inflation continues to subside, probably when it gets below 14%, the Central Bank of Nigeria (CBN) should be offered the power to cut the interest rates to 12%. This is what we have been saying; once they do that they will actually encourage businesses to loan, thereby stimulating economic growth.
When it comes to Naira, the CBN has done a great job, stabilizing the Naira by nafex, improving the liquidity of the currency. We see the naira stabilising in the parallel market taking closer to CBN's rate of N305/$
Key infrastructural development government should focus on in 2018
Top on the priority list of infrastructure that government should consider is the electricity. Statistics shows that electricity creation in Nigeria is very low. Stable electricity will naturally impact the businesses that will feed-back the economic growth. Roads are also important, especially in transporting goods.
Today, when we were moving around, the roads are very bad with deeps and gullies. Agriculture is another very important part that the Government will look into. Looking closely to the Nigerian population of 190million people; this is over 50% of the whole population of West Africa and we know that Nigeria has high rate of youth unemployment; these are able-bodied young people.
If the government can invest more on innovative farming, it could be the medium to absorb some of the young people. Not only will this support employment, but will enable Nigeria have food security. Yes, the economy has improved compared to February, but being able to grow and export our food is very important too. So, electricity, road and agriculture are three key areas government must not fail to address.
Following that, naturally, are, education, health and manufacturing.
Assessment of Nigeria's Ability To Leverage Int'l Trade Agreements
To be honest, after the President went to China and the pronouncement was made that Nigeria and China has entered into agreement on the Yuan, I haven't heard anything about it again. I wouldn't know if the Government is trying to focus, first, internally; to be sure we are in the right and stable position, before we start dealing with international trade agreements.
Cryptocurreny and the Future of Online Forex
I don't really blame the people who are still sceptical about bitcoin. Could you believe Bitcoin would ever sell for over $10,000? At the start of the year, it was below $1,000. That is over 900% increase which is why people jumping in; it is an amazing opportunity. But the problem with bitcoin is there is no real fundamental behind it. The main driver behind it is simply investors jumping in. It's just like the stock market is rising, every body would want to be part of it. It rises on speculation.
Another thing about Bitcoin is, it doesn't have really intrinsic value, which raises the fear it could be another massive speculated bubble. And we know what happens to bubbles- they burst. This is why the Nigerian Government is very protective, especially for the people of Nigeria jumping at it. Because something that lack intrinsic value, extremely volatile and not even licensed by the Central Bank of Nigeria (CBN) nor covered by insurance, if you jump in and lose, that is the end of it.
Inspite, the scepticism, there are still the positives. We heard about the CME Group; they are planning to launch bitcoin features this month. That is a big move, because they are going to trade bitcoin, and track investors like banks. This will be a game changer in the bitcoin segment; who knows it will hit $25,000 by 2018. It is just that it remains a bubble….
….What are Bitcoin's impact on forex market?
Honestly, I haven't seen any bitcoin bullish impact on the forex market. With regards to how it has impacted the financial market in general, there have been some talks it is becoming the new safe haven. Such asset depicts that people are not safe and would like to have a safe net for their assets. It's similar to what happens with gold.
FG Sacked IST Members over Fraud- Ahmed
Mrs Zainab Ahmed, minister of Finance Budget and National Planning, has said the Federal Government sacked some past members of the Investments and Securities Tribunal (IST) as they indulged in corruption.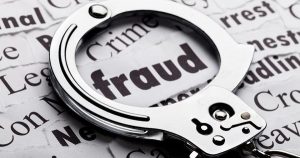 Inaugurating the new members, the minister charged the new members to eschew corruption and be forthright.
Bar. Azi Amos Isaac was appointed as Chairman for a five year term and Bar. Nosa Smart Osemwengie, was re-appointed as member for a second term of four years.
"The problem with the tribunal has been infighting amongst members, lack of industrial harmony and series of complaints bordering on maladministration.
"This has been the bane of the tribunal and a source of embarrassment not only for the Ministry of Finance but for the government in general," Ahmed said.
The new chairman, Azi, assured the finance minister that, "the teething issue of restiveness has been addressed since he assumed duty," adding that, "The place is calm and the staff have become very supportive."
Azi said since 2003, the tribunal has "given judgment in the value of assets worth over N844 billion and that from 2017 to date, they have given decisions in monetary value totalling over N28bn.
"It has not failed in its adjudicatory responsibility.
"It has carried out its assignment with candour and integrity and intends to improve on what has been on ground."
CBN Bans Customer-to-Customer Forex Transfer
Central Bank of Nigeria (CBN) has banned transfer of foreign exchange (forex) from one customer to another.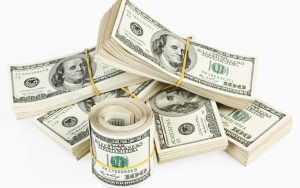 According to the apex bank, forex cash lodgements into domiciliary accounts can only be done by the account owners henceforth.
An internal memo available in the media space explains that the new guidelines are necessary to review the utilisation of inflows into customers domiciliary accounts.
The circular states: "Forex inflows cannot be credited to customers until the legitimacy of funds is established.
"They can have unfettered access by telegraphic transfers up to a limit of $40,000 monthly for payment of medical bills, school fees, subscription to professional bodies subject to existing CBN guidelines.
"Transfers from one customer to another is prohibited. Transfer within related companies is allowed subject to a limit of $50,000 per month."
It recommended that proceeds from non-oil exports should be sold to banks, used for repayment of dollar term loans, and self-utilisation for trade transactions for LC, bills and Form A.
Also oil export proceeds from E&P companies are to be used to pay contractors and service providers employed by the oil companies in addition to the recommended uses for non-oil FX proceeds.
Offshore forex inflows from other Nigerian banks and internal account to forex transfers sourced from offshore inflows are to be used for trade transactions subject to eligibility for E-Form M.
"Upon confirmation of the legitimacy of the inflows, customers can have unfettered access, subject to a maximum of $50,000," the document read.
"Utilisation for trade transactions subject to processing of eligible trade transactions using E-Form M. Payment for services must be backed with demand note from offshore beneficiary and other regulatory documents.
"Related party transfers are allowed to the maximum of the inflow received. The transfer request should be backed by a signed instruction from the account holder." Payment of government fees and levies are also allowed to the maritime, oil and gas, aviation. government parastatals and export processing zones.
Stanbic IBTC, Standard Bank, Listed Among Top African Corporate Brands
Stanbic IBTC Holdings PLC and its parent company, Standard Bank, have emerged amongst the top winners of the 2020 Tech Times' Africa LinkedIn Corporate Brand Awards.
The Stanbic IBTC Group emerged the second position in the category, with total votes of 3,515, out of 24 firms nominated for the award. Standard Bank placed the fourth 2,494 votes.
Nominations for this award opened to the public on July 1, 2020 and closed on July 14.
Shortlisted nominees were announced on August 24 while voting commenced immediately and voting ended on September 8, 2020.
The Corporate Brand Awards was instituted by Tech Times' Africa, an online platform for leading technology, innovation, and startup stories.
Expressing his delight on the awards, Dr Demola Sogunle, Chief Executive, Stanbic IBTC Holdings PLC, said that both Stanbic IBTC Holdings PLC and Standard Bank had been deliberate and consistent in making a remarkable impact in Africa's financial sector.
"Our sincere appreciation goes to the organisers of the Africa Corporate Brands Awards and to every member of the public who voted. This is a reflection of the high level of trust and confidence that the public has reposed on us," he added.
Dr Sogunle further said that Stanbic IBTC Holdings PLC would remain relentless in portraying the organisation as one of the most influential corporate brands in Africa.
He stated: "Stanbic IBTC Holdings PLC and Standard Bank have relentlessly contributed to driving the growth and development of the African financial ecosystem. These awards affirm our efforts, and we are encouraged to raise the bar continually."
The Africa Corporate Brand Award is designed to identify and recognise outstanding companies. It also projects their achievements and impacts on African society and the world at large.