Johnson, Comtech Minister Celebrates Girls in ICT Day
Mrs Omobola Johnson, minister of Communication Technology, has urged Nigerian girls to embrace careers in ICTs to bridge the career gap between the male and female gender in ICT
Johnson who made this call Thursday at a ministerial programme to celebrate the Girls in ICT Day in Abuja in line with the International Telecommunications Union ITU global advocacy to get more girls into ICT, stressed that despite the advances recorded in ICT globally, there are not many women in ICT due to the perception that it's for geeks' or for males.
The Minister added that the Ministry is encouraging girls to come into ICT in order to erase that perception.
Johnson said ''When I was studying engineering I was one of 5 girls in a class of about 80. My daughter has just graduated in an engineering degree and she was also one of about 5 or 6 girls, so nothing has really changed in 30 years''
She decried the fact that despite the growing advocacy for women to embrace technology across the globe, nothing has really changed and many women are still not embracing the power of technology.
Johnson added that ''we need to ask ourselves why and help remove all the barriers militating against girls and women embracing technology. Some of the barriers limiting women has to do with lack of support and encouragement and the Ministry will provide the necessary support by encouraging women to embrace careers in ICTs''
The International Telecommunications Union ITU in 2010 set aside the fourth Thursday of April every year for the celebration of Girls in ICT.
The Girls in ICT Day is an international initiative, backed by ITU Member States in Plenipotentiary Resolution 70 (Guadalajara, 2010), to create a global environment that empowers and encourages girls and young women to consider careers in ICT.
The minister invited the best girls in Sciences in their various schools to the one week programme of the Ministry in order to encourage and expose them to do more in sciences and increase the percentage of women and girls in ICTs.
The girls in the course of the one week programme were exposed to the power of technology and its impact on development.
They met with several female engineers and interacted with many role models during the duration of the programme that increased their enthusiasm for the ICT profession.
Johnson enjoined the girls to be hard working, courageous and confident to speak out and be committed in the pursuit of their studies
She also emphasised that there are tremendous opportunities in ICTs for women and encouraged the girls who attended the event to embrace careers in ICTs to beef up the numbers of women in the industry.
She added that there are different fields in ICTs that women can play key roles in and succeed. Eg software development, telecommunications, IT, space development, Electronic Engineering etc More women and girls, she stressed need to come into the ICT field to aid the development of the nation.
Johnson who encouraged the girls to work hard, stressed that ''you just need to work hard and don't be retiring. Women tend to think that our work will speak for us – sometimes it does and sometimes it doesn't. Speak out, work hard and don't be afraid! Women can do it if they try''.
The highlight of the programme was recorded when thirty five girls who had excelled in sciences were presented with Vantium Computer Tablets to empower and encourage them to strive for excellence in ICTs.
Earlier, Dr Henry Akpan, permanent secretary had flagged off the programme by encouraging the girls to take advantage of the opportunity provided by the Ministry as they commenced the programme to celebrate ''Girls in ICT Day to learn and excel.
In his closing remarks, Mr. Wole Edun, director Planning and Research, on behalf of the Honourable Minister and the Permanent Secretary thanked the students , teachers and the various schools represented for taking time out to grace the programme.
The programme was well attended by the management and staff of the Ministry, representatives of the Nigerian Communications Commission, Hajia Zainab iiyasu-Saab, managing director of NITEL, , teachers and students of various schools in Abuja
Magu, Suspended EFCC Boss Says He Never Received Bribe all His Life
Ibrahim Magu, suspended acting chairman, Economic and Financial Crimes Commission, (EFCC), on Wednesday said he has never received bribe all his life.
Magu was testifying before the Justice Ayo Salami panel probing allegations of corruption against him.
The suspended EFCC boss said anyone who claim he had ever given him bribe should come forward before the panel to testify against him.
He was responding to allegations that he allowed a suspect Hima Aboubakar, a Nigerien National to escape from justice.
The suspended EFCC boss had opened his defense on Monday to clear corruption allegations against him.
The probe panel has allowed him to have only two lawyers represent him at a time.
On Monday & Tuesday, he was represented by Wahab Shittu and Aliyu Lemu.
In yesterday's proceedings, he was represented by Shittu and Tosin Ojaomo.
HP, AU Commission Sign MoU to Collaborate for Development of Entrepreneurial Skills in Africa
HP Inc. in partnership with the African Union Commission (AUC) signed a Memorandum of Understanding (MoU) to foster entrepreneurial learning in Africa.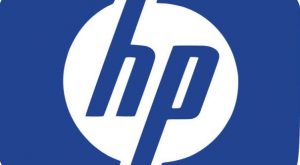 The aim of the MoU is to further cement the collaboration between these two parties in building entrepreneurial skills across the continent and to leverage HP Foundation's Learning Initiative for Entrepreneurs (HP LIFE).
HP LIFE provides people in the region with access to 32 free, online courses in seven languages to build key business competencies as set out in the AGENDA 2063.
AGENDA 2063 is Africa's blueprint and master plan for transforming Africa into the global powerhouse of the future.
It is the continent's strategic framework that aims to deliver on its goal for inclusive and sustainable development and is a concrete manifestation of the pan-African drive for unity, self-determination, freedom, progress, and collective prosperity.
HP Inc. and the AUC have agreed to exchange information and material on enhancing quality education for learners and entrepreneurs in Africa, organize symposiums and conferences on education and skills development initiatives, leverage the online platform HP LIFE, which is aimed to enroll a million users between 2016 and 2025 and is part of HP's commitment to enable better learning outcomes for 100 million people globally by 2025.
The aim of the MoU is to ensure closer collaboration and exchange of information between the parties, in a manner that creates synergies in Youth Skills Development, Academic Exchanges, and Research in Africa.
"HP is driving access to quality education globally to enable anyone and everyone to build skills to compete in the digital economy," said Issam Essadiqi, Interim Managing Director, HP Africa. "Making education more accessible and effective helps people get better jobs, launch small businesses, and create opportunities for their families and communities.
"HP believes technology can be the great equalizer in education and is using it to enable students to get access to quality education in the classroom and beyond."
The AU Commissioner for Human Resource, Science and Technology H.E Prof. Sarah Anyang Agbor said, "The partnership with HP will accelerate our education response to Covid-19 and beyond to ensure accessible and continued learning for African youth.
The African Union's education agenda, which has a focus on digital learning is well complemented by the opportunities that the work with HP will bring about for African youth.
In line with prioritizing distance learning, the partnership will support individuals and institutions of learning to provide the requisite expertise and opportunities."
HP LIFE was first offered through hundreds of local training centers in countries such as Nigeria, Tunisia, South Africa, Uganda, and Kenya, to help people learn the skills to start or grow a business or improve their employment prospects.
In 2012, HP LIFE expanded to an online platform. Since 2016, over 116,000 men and women across Africa have already received HP LIFE training. 82% of women who took part in an HP LIFE survey said that participating in the programme had increased their confidence in their future
Today, technology can support new styles of learning. PCs and tools designed for education can offer students flexibility of time, place, and pace of learning, whether in or out of the classroom, or in a blend of environments.
HP and the AUC's joint efforts have the potential to uplift access of education and opportunities for career work and economic growth, and this collaboration has the potential to make lifelong learning a reality.
"TIME 100" Lists Tony Elumelu among 100 Most Influential People in the World 2020
TIME has named Tony O. Elumelu, one of Africa's leading investors and philanthropists, in the 2020 TIME100, the annual list of the 100 most influential people in the world.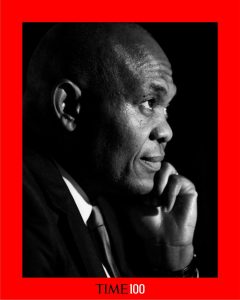 The list, now in its seventeenth year, recognises the activism, innovation, and achievement of the world's most influential individuals.
Mr Elumelu, who is one of only four Africans on the 2020 list, is recognised for his track record of business turnaround and value creation, and economic empowerment of young Africans.
Tony Elumelu is the founder and chairman of Heirs Holdings, his family owned investment company, committed to improving lives and transforming Africa, through long-term investments in strategic sectors of the African economy, including financial services, hospitality, power, energy and healthcare.
He is the Chairman of top pan-African financial services group, the United Bank for Africa (UBA), which operates in 20 countries in Africa, the United Kingdom, France, and is the only African bank with a commercial deposit taking licence in the United States.
The bank provides corporate, commercial, SME and consumer banking services to more than 21 million customers globally.
Elumelu also chairs Nigeria's largest quoted conglomerate, Transcorp, whose subsidiaries include Transcorp Power, one of the leading generators of electricity in Nigeria and Transcorp Hotels Plc, Nigeria's foremost hospitality brand.
Mr Elumelu is the most prominent champion of entrepreneurship in Africa. In 2010, he created The Tony Elumelu Foundation (TEF), the philanthropy empowering a new generation of African entrepreneurs, catalysing economic growth, driving poverty eradication and ensuring job creation across all 54 African countries.
Since inception, the Foundation has funded just under 10,000 entrepreneurs and created a digital ecosystem of over one million as part of its ten year, US$100m commitment through the TEF Entrepreneurship Programme.
Self-funded, the Foundation is increasingly sharing its unique ability to identify, train, mentor and fund young entrepreneurs across Africa, with institutions such as the UNDP, the ICRC and leading European development agencies.
Tony Elumelu Named In "TIME 100" List Of 100 Most Influential People In The World 2020Heirs Holdings, which serves as a corporate role model for African businesses, and the Tony Elumelu Foundation will both celebrate 10 years of impact in November.
Their mission continues to be inspired by Mr Elumelu's economic philosophy of Africapitalism, which positions the private sector, and most importantly entrepreneurs, as the catalyst for the social and economic development of the continent.