Leo Stan Ekeh: Thoughts on a digital militant @ 64
By Ray Umukoro
Today, February 22, he turns 64. Trust him, there shall be no buntings, no confetti to celebrate the eventful life of Leo Stan Ekeh, who proved that in spite of her limitations, Nigeria still has a semblance of a free market economy driven by competence and capacity.
He has over the years demonstrated that in the midst of our wonky system complete with cronyism, nepotism and ethno-religious sentiments, there is still a place for hard work; there is still a reward system that recognizes merit above mediocrity.
For about three decades, Ekeh built a business empire from the scratch, from a flat in Alausa, Ikeja, Lagos, which also served as his home.
He built a conglomerate from practically nothing except his raw audacity, integrity and his ability to take the risk even when nobody was willing to go with him.
It's an uncommon whiff of self-belief that would make a fresh university graduate of top universities in India, Ireland and England to hop into the uncertain train of entrepreneurship when he could easily have walked into a regular white-collar job. And he did that in a sub-sector where many early birds had gone into extinction: Nigeria's computer industry.
Ekeh typifies the Nigerian spirit of derring-do, gumption and chutzpah. In him, we see the life of an African child who broke all conventions, overawed stereotypes and literally rode the tail of a tiger to confound naysayers who claim Africans rarely triumph within the African soil.
After university education which coursed through India, Ireland and England, young Ekeh was intentional and deliberate about what he wanted to do.
He would not stay back in the UK to join the English hustle. He would return to his fatherland, Nigeria, not to knock the streets in search of job. No.
He would return to create job, create wealth and add value to the lives of others including people his age and even older persons.
He would return to introduce Nigerian youths to a brave new digital world of boundless opportunities. He would return to Nigeria to be his own boss, to create a future for the youths. And he did just that.
He's the archetypal African child. Gifted in diverse ways, born into a family with a strong pedigree in entrepreneurship but he simply refused to walk in the shadows of his parents. He wanted to define his own path. Like Prometheus in Greek mythology, he was not only gifted with strong personal will, he's endowed with boundless creative spirit; the rare ability to create solution, solve problems and predict the future by merely using the fundamentals of the present.
When he pioneered desktop publishing in Nigeria, he was only filling a digital gap that existed in the nation's publishing sector.
In the late 80s and early 90s, publishing in Nigeria was much about the clattering typewriter and the big burly compugraphic machine. Print quality was poor and dingy. Worst of it all, the processes were slow and tacky.
It was a huge technology challenge but none of the existing technology companies could configure a solution for the media.
Ekeh, a freewheeling street-smart and book-wise man in his 30s did. He became the instant interface between Apple Macintosh and Nigerian media including book publishers and advertising agencies. The result of that liaison was the birthing of ready-friendly publications.
In the vast dynamic field of technology, the spirit of Prometheus is writ large among a handful of entrepreneurs.
What with the story of the late Steve Jobs, the man whose innovations gave to mankind another breath of fresh air in the sphere of artificial intelligence. He handed to humanity a different kind of machine.
Then, there was Bill Gates, the Knight of Microsoft; Larry Elisson of Oracle, Reed Hasting of Netflix and Jack Dorsey and his co-founders of Twitter, just to name a few.
These men did not re-invent the wheel. They all rode on the back of the early inventors of the computer and the internet to change for good the way the world transact its many businesses.
These rare Americans have succeeded in making a huge point: America is the home of ICT and the birthplace of ICT entrepreneurs.
So, it was more of bucking the trend when in later years, Asians, particularly Indians and now South Koreans, began to drive their feet into the global ICT matrix.
Going by ICT folklore, India is not an inventor but it is today the outsourcing capital of the world; developer of key software used all around the world.
Out of Africa, one man has over time demonstrated that digital entrepreneurship is not the exclusive preserve of the white man. Leo Stan has proven in clear, unambiguous terms that Nigerians and indeed Africans are also endowed with uncommon ICT entrepreneurial skills.
Born on February 22, 1958 in Ubomiri, Mbaitoli Local Government, Imo State, Ekeh, a devout Catholic, former mass servant and chorister has taken the digital world by storm, building one of the biggest ICT conglomerates out of Africa from a modest  desktop publishing outpost or what is commonly called 'Business Centre' in local parlance. Today, he straddles a Group with interests extending from ICT to online retail, to property with offices in Africa, United Arab Emirates (Dubai), Europe and Asia.
A moment with Leo Stan leaves you with the clear impression that you are before a rebel, an iconoclast in every positive sense. He wants to change the world around him.
He stirs himself in thought and in deeds. The former Governor of Edo State, Comrade Adams Oshiomhole, must have noticed the restiveness in Ekeh that he christened him a 'Digital Militant'.
He pursues matters of digitization of Nigeria, nay Africa with a militant spirit: aggressive and unrelenting.
He wants all graduates out of Nigerian schools to be computer-savvy. He desires to see governance run on e-platform. It's just his nature to see things work efficiently. And he sees technology as the only enabler for efficiency.
In life, whether in business or governance, you have to be a rebel to make a change. Lee Kuan Yew, author of 'From Third World to First' and father of modern Singapore acknowledged himself as a rebel who roused the people to pull Singapore out of the hatred they bore against the Japanese for their occupation of Singapore (1942-1945) and from the pains of British colonial rule.
Steve Jobs was to the world what Yew was to the political economy of Singapore and Ekeh to the African ICT industry.
It is the story of positive rebellion. And for his unrelenting commitment to deepening and widening the horizon of ICT in Africa, Leo Stan has won many hearts, accolades, awards and honours.
He is the proud recipient of over 85 awards, by far the most decorated entrepreneur in the nation's ICT ecosystem.
They include the National Productivity Order of Merit (NPOM) award by President Muhammadu Buhari, Icon of Hope Award by President Olusegun Obasanjo  on  October 1 , 2002 for his exemplary digital vision and as a role model for modern Nigeria; over six Doctor of Science Degrees(Honoris Causa) from Federal University of Technology, Owerri (FUTO), University of Jos, Federal University of Agriculture, Markudi (FUAM), Imo State University (IMSU), among other citadels of learning.
Ekeh is a prophet with honour even among his people. He is a worthy Officer of the Order of the Federal Republic (OFR) for his transcendental digital entrepreneurship; a Fellow of Nigeria Computer Society and a Distinguished Fellow of the Nigeria Law School. Indeed, his trophy cabinet is a rich mix of global and international awards.
As he marks his birthday today, one can only harvest a bouquet of flowers and place it on the feet of a true African child who has changed the sordid stereotype of Africans being a people unable to pull themselves out of the umbra of darkness.
He is indeed a role model and a beacon of hope for the African youth.
Umukoro writes from Lagos
FG Bans Emirates Airlines from Operating in Nigeria
Federal Government has included Emirates Airlines in the list of airlines not allowed to operate in Nigeria.

This is part of measures to curb the spread of COVID-19 in the country.
Hadi Sirika, minister of Aviation, confirmed this via his Twitter handle on Friday.
According to Sirika, the decision was taken following a meeting between the Presidential Task Force (PTF) and European Unions (EU).
The ban would take effect from Monday, September 21, 2020.
"The PTF sub-committee met today with EU Ambassadors to discuss Lufthansa, Air France/KLM ban.
"The meeting progressed well. Emirates Airlines's situation was reviewed and they are consequently included in the list of those not approved, with effect from Monday the 21st September 2020," Sirika tweeted.
Facebook to Open Office in Lagos
As part of its continued commitment and on-going investment in Africa, Facebook announced it will be opening an office in Lagos, Nigeria – its second office on the African continent.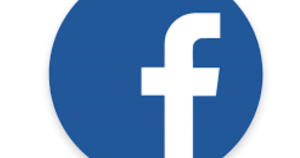 Aimed at supporting the entire Sub-Saharan Africa region, the office is expected to become operational in H2 2021 and will be the first on the continent to house a team of expert engineers building for the future of Africa and beyond.
Facebook's office will be home to various teams servicing the continent from across the business, including Sales, Partnerships, Policy, Communications as well as Engineers.
Commenting, Ime Archibong, Facebook's Head of New Product Experimentation said: "The opening of our new office in Lagos, Nigeria presents new and exciting opportunities in digital innovations to be developed from the continent and taken to the rest of the world.
"All across Africa we're seeing immense talent in the tech ecosystem, and I'm proud that with the upcoming opening of our new office, we'll be building products for the future of Africa, and the rest of the world, with Africans at the helm. We look forward to contributing further to the African tech ecosystem."
The investment of the new Facebook office follows the 2018 opening of NG_Hub, its first flagship community hub space in Africa in partnership with CcHub, and the 2019 opening of a Small Business Group (SBG) Operations Centre in Lagos, in partnership with Teleperformance.
Providing outsourced support to all English-speaking advertisers across Sub-Saharan Africa, the SBG office supports Small Medium Businesses (SMBs) through its Advocacy, Community & Education (ACE) programme, as well as its Marketing Expert sales programmes – all aimed at enabling SMBs to accelerate the growth and development of their businesses.
"Our new office in Nigeria presents an important milestone which further reinforces our ongoing commitment to the region", commented Kojo Boakye, Facebook's Director of Public Policy, Africa. "Our mission in Africa is no different to elsewhere in the world – to build community and bring the world closer together, and I'm excited about the possibilities that this will create, not just in Nigeria, but across Africa."
Since the opening of its first office in 2015, Facebook has made a number of investments across the continent, aimed at supporting and growing the tech ecosystem, expanding and providing reliable connectivity infrastructures and helping businesses to grow locally, regionally and globally.
This includes the recent rollout of its SMB Grants programme in Nigeria and South Africa, aimed at supporting over 900 businesses by providing a combination of cash and ad credits to help small businesses as they rebuild from COVID.
The development of 2Africa, the world's largest subsea cable project that will deliver much needed internet capacity and reliability across large parts of Africa, as well as its ongoing training programmes across the continent which support various communities including students, SMBs, digital creatives, female entrepreneurs, start-up's and developers.
Nunu Ntshingila, Regional Director, Facebook Africa, said: "We're delighted to be announcing our new office in Nigeria. Five years on from opening our first office on the continent in Johannesburg, South Africa, we're continuing to invest in and support local talent, as well as the various communities that use our platforms.
"The office in Lagos will also be key in helping to expand how we service our clients across the continent."
Victor Osimhen Set Make His Debut For Napoli As Lampard Up Against Familiar Foes
Football fans will enjoy another great weekend of football action as the new football season in Europe continues this weekend on DStv and GOtv.
The pick of Premier League matches this weekend is the meeting of Chelsea and Liverpool at Stamford Bridge on Sunday 20 September, which will air live at 4:30pm on SS Premier League.
The Reds completed a league 'double' over the Blues last season, with the teams' most recent meeting a 5-3 win for the Merseyside club in July.
Liverpool supporters have been concerned at their club's relative lack of action in the transfer market (certainly compared to Chelsea, who have recruited heavily and brought in world-class talent such as Moroccan attacking midfielder Hakim Ziyech, for example), but manager Jurgen Klopp insists he prefers working with a smaller group of players.
Elsewhere, Manchester United will open their campaign with a clash at home to Crystal Palace in the early-evening kick-off on Saturday 19 September, on SS Premier League at 5:30pm.
It will be the first chance for new Red Devils signing Donny van de Beek to have a taste of competitive English football.
Also on Saturday, Everton will face West Bromwich Albion at 12:20pm while Leeds United will face Fulham at 3pm with the day closing off with Arsenal vs West Ham United at 8pm, all on SS Premier League.
The Premier League matches for the weekend will continue on Sunday 20 September with Southampton vs Tottenham Hotspur at 12pm, Newcastle United vs Brighton & Hove Albion at 2pm and Leicester City vs Burnley at 7pm, all live on SS Premier League. On Monday 21 September, Aston Vila vs Sheffield United will air at 6pm and Wolverhampton Wanderers v Manchester City at 8:15pm both live on SS Premier League.
This weekend's La Liga sees the return to action for champions Real Madrid, who open the defence of their title with a match away to Real Sociedad at Sam Sebastian on the evening of Sunday 20 September showing live on SS La Liga, SS GOtv La Liga and SS GOtv Football at 8:00pm.
La Liga is packed this weekend with other exciting matches airing live on SS La Liga and SS GOtv La Liga. Getafe vs Osasuna will air at 8pm on Friday 18 September, while Villarreal v Eibar at 3pm and Celta Vigo vs Valencia at 8pm will both air on Saturday 19 September.
On Sunday 29 September, Huesca will clash with Cadiz at 3pm and Granada will face Deportivo Alaves at 5:30pm. GOtv will crown the weekend matches with Real Betis vs Real Valladolid at 8pm on Monday 21 September
The headline match from Italy's topflight this weekend sees champions Juventus open the defence of their title with a match at home to Sampdoria in the late kick-off on Sunday 20 September at 7:45pm on SS Football, SS Variety 3 and SS GOtv Select 1.
All eyes will be on new manager, Andrea Pirlo, who replaced Maurizio Sarri at the head of the Bianconeri in the off season.
Another key game this weekend will give Nigerian striker Victor Osimhen the chance to make his competitive debut for Napoli when they face Parma on Sunday afternoon, having joined the club for a huge fee from Lille a few weeks back. This will air at 11:30am live on SS Football, SS Variety 3, SS GOtv Select 1 and SS GOtv Football.
SuperSport remains the only platform to get English commentary from the legendary La Liga.
Don't miss the 2020-21 football season on SuperSport on DStv and GOtv. Visit www.dstvafrica.com and www.gotvafrica.com to subscribe or upgrade and join in on the excitement. While you're on the move, you can stream matches on DStv Now.