Logistics Challenges Facing eCommerce in Africa
By Josephine Wawira ,
According to Euromonitor, the world's fastest-growing economies by 2030 will be in Africa. This consequently makes the continent the next big e-commerce market. And as this positive narrative continues to place Africa as a top investment destination, the need for advanced logistics systems has become inevitable. The growth of e-commerce will significantly depend on the quality and efficiency of logistics networks; from intra and cross trade to financial transactions in payment of goods and services.
When writing the African e-commerce story, I often leap at the chance to explore only the enviable milestones the continent has made. Nevertheless, there still exist formidable challenges especially in logistics, a vital constituent of the industry. The African Development Bank, in its 2019 African Economic Outlook, notes that "trade costs due to poorly functioning logistics markets may be a greater barrier to trade than tariffs and nontariff barriers". This side of the story must also be told; if we are to find sustainable solutions to what could be the gateway to growing Africa's e-commerce by leaps and bounds.
Unsatisfactory National Address Systems and Transport Infrastructure
One of the biggest logistics' hurdles holding back the industry is the lack of proper national address systems in most African countries. This, coupled by poor road networks, make it even harder to conveniently deliver products to customers. Consequently, companies have had to rely on fairly descriptive addresses and landmarks provided by the customers during the initial stages of the online purchase process. The delivery persons are also required to keep in constant contact with clients when delivering products, to receive further directions while en-route.
While generally Africa's infrastructure lags behind that of its counterparts including America and Europe, it is worthy of note that each country has its own value proposition. In 2018, the World Bank's Logistics Performance Index placed South Africa, Kenya, Rwanda, and Côte d'Ivoire as the top 4 best-performing countries in Africa, while Somalia, Sierra Leone, Eritrea and Zimbabwe were at the bottom 4.
In most African countries, the result of the poor road infrastructure is heavy traffic jams that lead to delayed deliveries, cancelled orders for the on-demand services and subsequently loss of revenue. Alternative modes of transport have therefore come into play in some markets like Kenya and Nigeria, with the use of easy to navigate motorcycles, popularly known as Bodabodas. With about 1.2 million motorcycles in the passenger transport business, Kenyan ecommerce companies have strived to tap into this market by using Bodabodas to swiftly deliver products, especially within busy cities.
"There are huge opportunities for logistics to grow e-commerce, but few established players exist in the market," notes Apoorva Kumar, Jumia's SVP of Logistics. Present in 14 African countries, Jumia is one of the ecommerce players building logistics and fulfilment infrastructures to ease delivery of products to consumers using both vehicles and bodabodas.
                                                                                 Jumia's Bodaboda Rider
Providentially, technology has been a boon to the logistics industry. In Nigeria and Kenya, Jumia is running a well-established system using Machine Learning, relying on GPS enabled delivery apps. The coordinates collected in the first delivery are then registered and used in making a logistics network for future conveyance.
In Rwanda, companies like Zipline are leading the way in commercial drone deliveries. While initially focused on delivering blood to remote health centres that are otherwise difficult to reach fast due to Rwanda's hilly terrain; it is expected that Zipline's drones will in future be used in other sectors including e-commerce. Back in Kenya, Astral Aerial Solutions is using drones for among other services, last mile deliveries. The company aims to, in its words, "open up Kenya's hard to reach regions to new and exciting business opportunities".
The possibilities for a better future in logistics, in my view, are endless! And as Apoorva reiterates, companies cannot solely build a successful logistics system. "It requires integrating various systems and partners to create a big enough network to serve the growing needs of the e-commerce consumers," he says, calling for both private and public partnerships to this endeavour.
What Then, Does the Future Hold?
Data by logistics consulting firm Knight Frank shows that the cost of transportation represents 50% to 75% of the retail price of the goods. This alone underpins the demand for long-term strategies to the logistics challenges in Africa.
From delayed deliveries between local destinations to sluggish growth of cross-border trade, the effects are being felt across the board. Modern online retailing is headed towards pre-orders, requiring mature infrastructure for both small and medium businesses. This will help meet the packaging, storage, distribution, freight and last-mile-delivery requirements. Though challenging, Africa is a land full of commercial opportunities; causing a scramble for a piece of the pie among international investors.
Therefore, for e-commerce companies in Africa to achieve sustainable bottom-line growth, there needs to occur more tech-empowered handshakes between multiple service providers across markets. Governments have the responsibility to create one-window-policies that empower digital payment solutions as well as logistics infrastructure including road networks, air cargo handling systems and warehouses among others. Similarly, e-commerce and logistics powerhouses like Jumia should commit to empowering more upcoming entrepreneurs. They must also use their leading positions to continue paving the way for economic integration in Africa.
Josephine Wawira is a Consultant in Communications and Public Relations, and a writer with a focus on African Development. She has written opinion articles covering among other topics e-commerce, travel, hospitality and tourism and is currently the Group PR & Communications Assistant Manager at Jumia Group.
Covid-19: MainOne, AWALE Partner to Support CIV's Fight Against Pandemic
MainOne, West Africa connectivity and data center provider, has partnered with AWALE, a neutral network operator that provides high speed data transmission capacity via its fiber optic cables installed on the national transport and electricity, to support the Crisis Cell of the Ivoirian Government in its fight against the COVID-19 pandemic.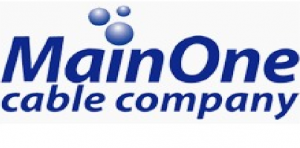 This measure of solidarity will reinforce the emergency deployment plan of the Ministry of Digital Economy and Postal Services of the country.
The joint initiative includes the provision of free connectivity capacity and Internet services to strategic state institutions for a period of three (3) months.
According to both MainOne and AWALE, this is part of their continuous efforts to support Government's response plan to COVID-19. MainOne and AWALE are jointly contributing their broadband connectivity infrastructure and ICT services for the delivery of critical online and real-time public services during this challenging period
With civil lockdown, social distancing and remote work patterns becoming the new-normal in Côte d'Ivoire and globally, MainOne and AWALE are determined to ensure the Ivorian Crisis Committee continues to dispense its socio-economic and public security responsibilities through virtual platforms.
The enhanced connectivity offering provides the Government's Crisis Committee with robust access to real-time information management, whilst seamlessly connecting essential workers across the nation. It is also helping to drive dynamic exchange of scientific findings and access to global knowledge related to control and management of the disease by researchers in Côte d'Ivoire, enabling them to collaborate with colleagues around the world and participate in the global fight against the pandemic.
While speaking on the impetus for the joint COVID-19 intervention, MainOne's Regional Executive Director, West Africa, Kazeem Oladepo, explained that "as an organization committed to enabling the digital economy of West Africa, MainOne is well aware of the impact of the pandemic on public services, infrastructure and businesses, as well as the economic challenges faced by Governments.
"As a premier provider and responsible Ivorian business, we will continue to support the efforts of Governments at every level by providing world-class internet infrastructure and value-added services that reduce cost, drive operational continuity and seamless communication for good governance in Côte d'Ivoire.
"We are proud to partner with AWALE, a subsidiary of the Pan-African Group ERANOVE, who shares our commitment to supporting Government efforts to manage the impact of the COVID-19 pandemic across the sub region."
Expressing similar sentiments, Daniel Sampah, Founder and Managing Director of AWALE, added that "AWALE appreciates the efforts of the Ivorian Sate in deploying an effective response plan to COVID-19 disease.
We are honored to support the CIV's actions by making available to Operators and Internet Service Providers, our carrier-neutral network entirely based on fiber optics. Our partnership with MainOne will enable the provision of quality connectivity infrastructure to the Governments' Crisis Committee and thus minimizes the impact of the COVID-19 on activities in the country."
COVID-19: Group Rebuke Restrictions on Rights and Freedoms Using Cybercrimes Legislations
Nine (9) civil society organizations under the aegis of African Internet Rights Alliance ( AIRA), on Wednesday 27 May, 2020 came together and submitted two (2) joint letters to the Special Rapporteur's – African Commission on Human and Peoples' Rights and the United Nations – focused on freedom of opinion and expression and access to information.
These two letters expressed deep concern about the use of Kenya's Computer Misuse and Cybercrimes Act (or CMCA, 2018) and Nigeria's Cybercrimes (Prohibition, Prevention, etc) Act, (or CA, 2015).
The partner organisations of AIRA – ARTICLE 19 Eastern Africa, the Centre for Intellectual Property and Information Technology Law (CIPIT), Paradigm Initiative (PIN), BudgIT, Co Creation Hub (CcHub), Legal Resources Centre (LRC), the Collaboration on International ICT Policy for East and Southern Africa (CIPESA), Kenya ICT Action Network (KICTANet) and Amnesty International – strongly urged the two Special Rapporteur's to call on the Kenyan and Nigerian governments to place a moratorium on the use of cybercrimes legislation in both Kenya and Nigeria.
Specifically, the partner organisations called for a moratorium to be placed on the 'fake news' and cyber-harassment provisions in Kenya and the cyber-harassment and records- retention provisions in Nigeria;
They further called on both governments to drop all charges imposed on any individuals under the CMCA, 2018 and the CA, 2015; review any current civil and/or criminal cases where persons have been fined and/or imprisoned using the provisions in the CA, 2015 and the CMCA, 2018; and initiate participatory and transparent processes to reform the CMCA, 2018 in Kenya and the CA, 2015 in Nigeria, whilst ensuring their strict compliance with regional and international standards relating to freedom of expression, privacy and media freedom.
The partner organisations insisted that the situation in Kenya and Nigeria is dire, especially during the COVID-19 period where freedoms, particularly movement, access to courts, as well as economic and social rights are being curtailed owing to the Kenyan and Nigerian governments' possession of extraordinary powers.
The partner organisations of AIRA urged the two Special Rapporteur's to publicly call on the governments of Kenya and Nigeria to ensure that their cybercrimes frameworks do not restrict fundamental rights and freedoms during the COVID-19 pandemic.
Makinde Rolls out First Set of Digitized C of Os to Mark One Year in Office
Governor Seyi Makinde of Oyo State will today distribute the first set of digitized Certificate of Occupancy to successful applicants under the Oyo State Home Owners Charter (OYHOC) scheme.
This is in continuation of activities commemorating his one year in office
The land title document, "Made Easy Initiative," is what the governor called his administration's promise to speed up the process of getting land title documents at an affordable cost and also within 60 days.
These title documents include Certificate of Occupancy, Deed of Assignment, Deed of Sublease, and Deed of Mortgage Consents.
A release issued on Sunday by Barrister Abiodun Abdu-Raheem, commissioner for Lands, Housing and Urban Development, and made available to Vanguard, said the event which would take place at the Government House, Agodi, Ibadan was part of activities commemorating the one year in office of the present administration.
He further explained that the programme which would hold at 12.00 noon would be done with strict adherence to COVID-19 safety measures which would, therefore, limit the number of applicants that would be invited for the symbolic presentation.
Barrister Abdu-Raheem also called on eligible property owners without title or approved documents to take advantage of the window of opportunity, while encouraging people with outstanding applications to visit Room 4 of the Ministry of Lands, Housing and Urban Development, State Secretariat, Agodi, Ibadan to find out the status of their applications with a view to ensuring they get their title document as this administration is determined to provide title documents within 60 days of application.
He, however, told applicants to also call 070069652637 (0700 OYO LANDS) or send an email to lands@oyostate.gov.ng to make any inquiries.