Mahindra Comviva Bags Award for EcoCash
Mahindra Comviva, the global leader in providing mobile financial and VAS solutions, has won the AfricaCom Awards 2013 in the "Best mobile money service" category for EcoCash, a mobile payment service offered by Econet Zimbabwe, and powered by its mobiquity® mMoney solution.
The AfricaCom awards are recognized as the premier accolade for service providers operating in Africa's digital market. The winners were announced yesterday evening at the award ceremony held in Cape Town.
Speaking on the occasion, Manoranjan Mohapatra, chief executive officer, Mahindra Comviva said, "It is an honor to receive such a coveted award. The emergence of sectors like financial services as key revenue contributors truly reflects the gradual transformation of African market. I am extremely elated that Mahindra Comviva's efforts in these fields have been recognized especially for EcoCash, which strengthens the financial infrastructure."
EcoCash service is delivering financial and payment services to the Zimbabweans, the majority of whom are unbanked and thereby providing a mechanism of organized financial services to reach all segments of the society.
Mahindra Comviva's mobiquity® mMoney solution provides EcoCash customers with a multi-functional and secure account to receive salaries, initiate international and domestic remittances, buy airtime, pay utility bills and merchant payments.
Approximately 3 million Zimbabweans use EcoCash and transactions equivalent to 22% of the country's GDP ($ 10 billion) are processed by the system annually.
FG Sacked IST Members over Fraud- Ahmed
Mrs Zainab Ahmed, minister of Finance Budget and National Planning, has said the Federal Government sacked some past members of the Investments and Securities Tribunal (IST) as they indulged in corruption.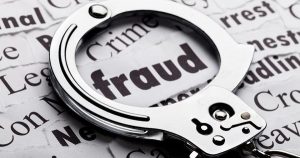 Inaugurating the new members, the minister charged the new members to eschew corruption and be forthright.
Bar. Azi Amos Isaac was appointed as Chairman for a five year term and Bar. Nosa Smart Osemwengie, was re-appointed as member for a second term of four years.
"The problem with the tribunal has been infighting amongst members, lack of industrial harmony and series of complaints bordering on maladministration.
"This has been the bane of the tribunal and a source of embarrassment not only for the Ministry of Finance but for the government in general," Ahmed said.
The new chairman, Azi, assured the finance minister that, "the teething issue of restiveness has been addressed since he assumed duty," adding that, "The place is calm and the staff have become very supportive."
Azi said since 2003, the tribunal has "given judgment in the value of assets worth over N844 billion and that from 2017 to date, they have given decisions in monetary value totalling over N28bn.
"It has not failed in its adjudicatory responsibility.
"It has carried out its assignment with candour and integrity and intends to improve on what has been on ground."
CBN Bans Customer-to-Customer Forex Transfer
Central Bank of Nigeria (CBN) has banned transfer of foreign exchange (forex) from one customer to another.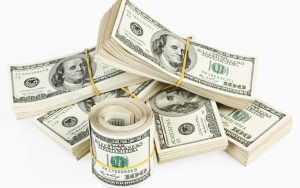 According to the apex bank, forex cash lodgements into domiciliary accounts can only be done by the account owners henceforth.
An internal memo available in the media space explains that the new guidelines are necessary to review the utilisation of inflows into customers domiciliary accounts.
The circular states: "Forex inflows cannot be credited to customers until the legitimacy of funds is established.
"They can have unfettered access by telegraphic transfers up to a limit of $40,000 monthly for payment of medical bills, school fees, subscription to professional bodies subject to existing CBN guidelines.
"Transfers from one customer to another is prohibited. Transfer within related companies is allowed subject to a limit of $50,000 per month."
It recommended that proceeds from non-oil exports should be sold to banks, used for repayment of dollar term loans, and self-utilisation for trade transactions for LC, bills and Form A.
Also oil export proceeds from E&P companies are to be used to pay contractors and service providers employed by the oil companies in addition to the recommended uses for non-oil FX proceeds.
Offshore forex inflows from other Nigerian banks and internal account to forex transfers sourced from offshore inflows are to be used for trade transactions subject to eligibility for E-Form M.
"Upon confirmation of the legitimacy of the inflows, customers can have unfettered access, subject to a maximum of $50,000," the document read.
"Utilisation for trade transactions subject to processing of eligible trade transactions using E-Form M. Payment for services must be backed with demand note from offshore beneficiary and other regulatory documents.
"Related party transfers are allowed to the maximum of the inflow received. The transfer request should be backed by a signed instruction from the account holder." Payment of government fees and levies are also allowed to the maritime, oil and gas, aviation. government parastatals and export processing zones.
Stanbic IBTC, Standard Bank, Listed Among Top African Corporate Brands
Stanbic IBTC Holdings PLC and its parent company, Standard Bank, have emerged amongst the top winners of the 2020 Tech Times' Africa LinkedIn Corporate Brand Awards.
The Stanbic IBTC Group emerged the second position in the category, with total votes of 3,515, out of 24 firms nominated for the award. Standard Bank placed the fourth 2,494 votes.
Nominations for this award opened to the public on July 1, 2020 and closed on July 14.
Shortlisted nominees were announced on August 24 while voting commenced immediately and voting ended on September 8, 2020.
The Corporate Brand Awards was instituted by Tech Times' Africa, an online platform for leading technology, innovation, and startup stories.
Expressing his delight on the awards, Dr Demola Sogunle, Chief Executive, Stanbic IBTC Holdings PLC, said that both Stanbic IBTC Holdings PLC and Standard Bank had been deliberate and consistent in making a remarkable impact in Africa's financial sector.
"Our sincere appreciation goes to the organisers of the Africa Corporate Brands Awards and to every member of the public who voted. This is a reflection of the high level of trust and confidence that the public has reposed on us," he added.
Dr Sogunle further said that Stanbic IBTC Holdings PLC would remain relentless in portraying the organisation as one of the most influential corporate brands in Africa.
He stated: "Stanbic IBTC Holdings PLC and Standard Bank have relentlessly contributed to driving the growth and development of the African financial ecosystem. These awards affirm our efforts, and we are encouraged to raise the bar continually."
The Africa Corporate Brand Award is designed to identify and recognise outstanding companies. It also projects their achievements and impacts on African society and the world at large.