MTN Set to Empower Young Entrepreneurs Through Youth Entrepreneurship Development Programme
MTN Nigeria has introduced the Youth Entrepreneurship Development Programme (YEDP) for young entrepreneurs in Nigeria.
This programme offers a line of credit, valuable training and mentorship opportunities to eligible young entrepreneurs.
YEDP candidates are recipients of the MTN Foundation's Annual Science & Technology Scholarship Scheme and the Scholarship Scheme for Blind Students, which provide awardees in federal government tertiary institutions with financial support to cover for their tuition fees, book allowance and stipend, from the second year up till graduation.
YEDP started with online and in-class trainings for the candidates which were facilitated by experts from the Enterprise Development Centre (EDC), Pan-Atlantic University and Bank of Industry.
They later pitched their business plans to a panel of judges comprising experts in various industries. The candidates' business ideas cover various sectors including agriculture, ICT, health, beauty and fashion, oil and gas, education and others.
Speaking on the programme, Odunayo Sanya, acting executive secretary, MTN Foundation, said, "Unemployment is one of the biggest challenges for Nigerian graduates.
"There are more young people than the available jobs and we decided to provide a solution to this. In addition to our employability workshops, we have taken a step further with the Youth Entrepreneurship Development Programme, by ensuring that these bright minds have access to the funds required to take an active part in building their businesses and support their families and communities.
"We decided to give loans so as to create a sense of responsibility in dealing with funds for their businesses"
Only participants whose business plan fulfils the criteria of viability and sustainability will be awarded the loan.
Fifty successful participants will receive loan support of up to NGN 2,000,000 each with a grant of 10% on the principal amount.
The loan is repayable after 36 months at an interest rate of 5% with six months moratorium.
The MTN Foundation engaged the services of the Bank of Industry (BOI), based on their expertise, as an administrative partner to drive the implementation of this initiative.
MainOne Collaborates Microsoft to Provide Optimized, Reliable Internet Connectivity to Cloud Services
MainOne has announced that it has become the first Microsoft Azure Peering Services partner for West Africa, providing enterprises using Microsoft Cloud services with a secured, reliable and high performance experience relative to what is currently available in the market.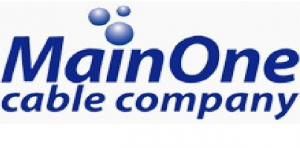 MainOne now offers enterprises improved performance in accessing Microsoft Cloud applications such as Microsoft 365, Dynamics 365, Teams, and other SaaS products.
The new Microsoft Azure Peering Service will ensure that enterprises increasingly reliant on Microsoft Cloud services currently accessed over the public Internet enjoy consistent performance via secured routes for an improved end user experience.
The service ensures customer data is delivered over a dedicated internet connection that is prioritized over the public internet on MainOne and Microsoft networks.
Speaking on the achievement, Anil Verma, Chief Technology Officer of MainOne says the growing migration towards cloud services by its customers informed the company's collaboration with Microsoft to deploy this capability which guarantees predictable and reliable connection to Microsoft Cloud services.
"We have noted that an increasing number of Nigerian enterprises make use of SaaS applications due to the agility and ease of onboarding that it offers.
With the impact of the global health pandemic, usage of such applications has further skyrocketed. However, unless Enterprise users put in place the right connectivity solution, cloud access suffers performance degradation over the public Internet.
The Microsoft Azure Peering Services service directly addresses the connectivity challenges of accessing Microsoft Cloud applications by providing enterprises with the benefits of MainOne's dedicated connection with Microsoft.
Jeffrey Cohen, Partner Program Manager, Azure Networking at Microsoft Corp. said; "We are pleased to extend Microsoft Azure Peering Service with MainOne.
The service improves overall connectivity to Microsoft 365 and ensures each customer's traffic takes the shortest path via MainOne into the nearest edge Point of Presence (PoP) on the Microsoft network.
COVID-19: Mobile Phone Industry to Lose $51Bn in Revenue
The coronavirus outbreak caused the worst smartphone market contraction in history, as global demand plummeted in the first and second quarter of the year.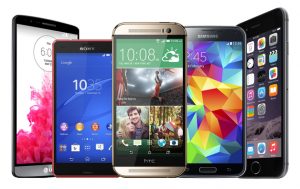 Although the last few months witnessed a recovery in the number of smartphone shipments, the entire industry is expected to witness substantial revenue losses this year.
According to data presented by Stock Apps, the global mobile phone industry is forecast to lose $51.1bn in revenue by the end of 2020, a 10% drop year-over-year.
The revenues of the global mobile phone industry have been constantly rising over the last years.
In 2016, the entire industry generated $435.7bn in revenue, revealed Statista data.
Over the next twelve months, this figure rose to $462.6bn. By the end of 2019, global smartphone sales revenue surged to $506.2bn, a 16% jump in three years.
However, as half of the world entered a lockdown, demand for new devices has been crushed in the first months of 2020.
The IDC's Worldwide Quarterly Mobile Phone Tracker data showed smartphone vendors shipped 275.8 million units worldwide between January and March, a 25% plunge compared to December 2019 figures and an 11% drop year-over-year.
The strong downsizing trend continued in the second quarter of the year, with millions of consumers cutting down their budgets and prioritizing spending amid the COVID-19 crisis.
From the consumer standpoint, unless replacing a broken phone, smartphones are mostly a discretionary purchase, which became unnecessary in times of economic uncertainty.
With global demand plummeted, smartphone shipments dropped 16% year-over-year to 278.4 million units between April and June.
Statistics indicate smartphone shipments showed positive movement in the third quarter of the year, with vendors shipping 353.6 million handsets. Still, 4.7 million less compared to the same period a year ago.
Although the industry shows a recovery from the initial impact of the coronavirus, the positive Q3 figures won't be enough to close the gap noted in the first half of the year.
Statista data indicate the global mobile phone industry revenue is expected to drop to $455.1bn this year, under 2017 levels. However, the following years are set to witness a positive trend, with revenues rising by 21% and reaching $554.4bn by 2023.
With almost 1.8bn cellular subscriptions and $117.8bn in revenue in 2020, China represents the world's largest mobile phone industry.
However, the Chinese market has also been affected by the coronavirus outbreak, with revenues decreasing by 5.4% year-over-year.
As the second-largest mobile phone industry globally, the United States is expected to generate $57.4bn in revenue in 2020, a 15.7% drop YoY.
Brazil, Japan, and India follow, with $21.4bn, $21.2bn, and $21.1bn in revenue, respectively.
Analyzed by vendors, Samsung represents the market's largest player with almost 23% market share in the third quarter of the year.
Huawei ranked second with a 15% market share between July and September. Xiaomi follows with a 13.1% share.
The IDC data revealed Apple market share dropped significantly this year, falling from over 20% in the fourth quarter of 2019 to 11.7% in September.
Ericsson Named One of World's Most Sustainable Companies in Latest WSJ Ranking
A new ranking by the Wall Street Journal, places Ericsson in the top percentile for its ability to create long-term shareholder value through sustainable business practices.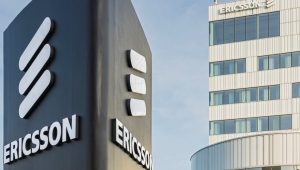 Sustainability is central to Ericsson's purpose – and the company was recently ranked #12 on The Wall Street Journal's list of the 100 Most Sustainably Managed Companies in the World.
"The ranking shows that Ericsson is positioned to adapt and thrive in the long term," says Heather Johnson, Vice President, Sustainability and Corporate Responsibility.
"We firmly believe in sustainability practices based on science and embedded throughout our business can help create value for employees, customers, investors and – ultimately – society. It's excellent recognition of cross-company collaboration to reduce risks and create positive impacts across our value-chain."
The ranking was developed by the Wall Street Journal's environmental, social and governance analysts, who assessed more than 5,500 publicly traded businesses based on sustainability metrics in areas such as business models and innovation, external social and product issues, employee and workplace issues, and the environment.
The ranking's methodology takes a broad view of sustainability, one which assesses a company's leadership and governance practices for their ability to create value for shareholders over the long term.
For all of the companies, transparency was key. Scores reflect the amount of publicly available information about each company's policies, initiatives and performance metrics—all of which can be important indicators of a company's long-term financial performance and the effects it could have on the planet and people. Read more about the methodology here.
Ericsson's Sustainability and Corporate Responsibility strategy focuses on three pillars: responsible business, environmental sustainability and digital inclusion.
"We are convinced that digitalization and mobile broadband networks will help tackle global challenges," says Johnson. "By integrating purpose and business strategy, we can amplify the impact and value delivered."
Read more about Ericsson's Sustainability environmental, social and economic impacts, targets and performance in our annual Sustainability and Corporate Responsibility Report.