NativeLand and AfroNation: A Tale of Two Cultures?
By Austin Okere
As we start a new year 2020, it is expedient to take stock of the gains in the bourgeoning creatives industry in West Africa's two biggest economies; Nigeria and Ghana, given their increasing contribution to the GDP of both countries.
Penultimate December 2018 was a groundswell period in the evolution of young African Artistes in the region. It was also the great year of collaboration between local artistes and their international counterparts of African descent.
The major musical concerts in Lagos and Accra were NativeLand and AfroNation respectively.  NativeLand, whose traditional home is the Muri Okunola Park in Lagos is in its fourth year. It is put together by lifestyle platform Native Magazine, founded by Seni Saraki and Teezee to cater mostly to teenagers and young adults, many studying overseas and returning home for the holidays.
AfroNationon the other hand is billed as the first festival to celebrate the African Diaspora and is organised by 34-year-old Nigerian promoter from Dagenham who goes by the name SMADE – real name Adesegun Adeosun Jr. alongside his business partner, Obi Asika.
They rotate their concerts in different countries. The debut event which held on the beaches of Portimao, Portugal, saw 20,000 people of African descent gather for four days of festival, featuring live music from Nigeria, Ghana, Tanzania, Jamaica, the UK and the US.
To consolidate on the solid foundation laid in the penultimate year 2018, both organisers advertised much bigger versions of their shows for Dec 2019. AfroNation opted to host their festival at Laboma Beach at Accra, Ghana, while NativeLand opted to continue at their traditional location in Lagos.
First off the block was NativeLand with a supposed star studded event at the Muri Okunola Park. Like the previous edition in 2018, where the advertised headliner Burna Boy was a no-show, many of the major acts advertised in 2019 also did not show up.
Some claimed that sound quality and other technical issues forced them to cancel . Just for context, this park is at a very busy traffic intersection with very limited crowd capacity and no provision for parking.
It is at best a good location for small to medium sized outdoor events. For some strange reason, the organizers oversold tickets by multiples of the park's capacity.
The inevitable happened. The park was full to the extent that there was no blade of grass left for an extra person to stand on, and there was still a very large crowd outside waiting to be admitted. In fact, the VIP tickets were so oversold that the stage housing them collapsed, sending them onto an inelegant mangled sprawl on the ground.
The crowd outside surged in a throng and the gate fell. The security personnel hired to man the single gate serving as entrance and exit, went into overdrive, hitting and kicking the paying customers, aka "the crowd" with horse whips and boots.
A stampede ensured, many people fell and were trampled, many lost their eye glasses. Mobile phones, wigs and other customer valuables were snatched. The scenario could best be described as luring people to a rendezvous and then inviting mayhem upon them. Many went home with bruises and lot more ended up in hospitals with broken bones.
The AfroNation event at Accra was an entirely different matter. It was a four day show packed with local and international artistes and timed to coincide with the "year of return" theme of the government of Ghana, wherein Africans in Diasporas are encouraged to return to the continent.
According to Wikipedia, up to 1.5 million tourists were expected in Ghana by the end of the year 2019, with up to 1.9 billion dollars also expected to be accrued in revenue as a result of the Year of Return activities.
The event was very well advertised and organised and was so popular that you could hardly get a flight or hotel room in Accra if you left your booking till three months to the event. The huge success of the 2019 version of Afronation was no surprise.
In their debut in Portugal, no expense was spared when it came to acts, and it boasted performances from Afrobeats and Bashment icons such as Burna Boy, Davido, Busy Signal and Buju Banton. Notable black British artists also graced the stage, such as J Hus, Ms Dynamite, Stefflon Don, Octavian, Mostack and Ms Banks. All the acts advertised in 2019 showed up to perform. This will no doubt solidify the platform for a successful AfroNation 2020; but wither NativeLand 2020?
The major puzzle is that both events were organized by Nigerians; one at Accra, Ghana and the other in Lagos, Nigeria. Is this down to a tale of two cities and their cultures? The Sahara Reporters' headline; "Police Dismiss Officer Over Killing Of Man At Wizkid's Concert" was very telling.
The victim attending the Starboy concert at the Eko Atlantic Energy City at Victoria Island, Lagos was shot dead after a heated argument outside the premises. The fact that the same Wizkid performed at AfroNation at Accra without incident fully makes the point.
I attended the AfroNation concert on Sunday Dec 29 at Laboma Beach. The set up was very much like any large concert in Europe or America. There were ambulances, enough conveniences and a generally pleasant party ambiance. Oh! I forgot to add that I did not encounter a single "area boy" or miscreant at the event or in the car park when I was leaving at 3.30am. There was no report of stampede, shooting or death.
While I commend the entrepreneurial spirit of the young men behind NativeLand, they have to learn the ropes about patience in building a brand, offering customer value and reaping full benefits sustainably. The flawed shortcut mentality of maximizing profit at all costs and taking customers for granted is not sustainable in the long-term.
The organisers of NativeLand put out a revised apology statement on twitter a day after the event which was still generally regarded as short on remorse and with no genuine intention to recompense. Without restitution, how can they learn to be accountable, and ensure that this disaster does not repeat in the future.
"Our Youth are our future, we cannot afford to play ostrich while they fall astray. It is not too late to do the right thing. Their progenitors and anybody who wishes them well should advise them to robustly come forward and be the men they want to become when they "grow up".
As a nation, we need to re-examine the culture of aggression and lawlessness in our cities that has become a major disincentive to tourism and badly needed investments.
Austin Okere is the Founder of CWG Plc, the largest ICT Company on the Nigerian Stock Exchange & Entrepreneur in Residence at CBS, New York. Austin also serves on the Advisory Board of the Global Business School Network, and on the World Economic Forum Global Agenda Council on Innovation and Intrapreneurship. Austin now runs the Ausso Leadership Academy focused on Business and Entrepreneurial Mentorship
NCC Arrests Man for Hacking into DSTV System
Nigeria Copyright Commission (NCC), has arrested one Mr Aliu Olalekan, for allegedly hacking into DSTV system and watching the channels free without subscription.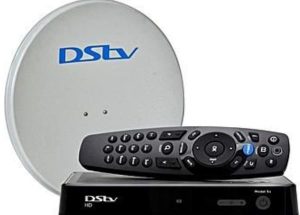 Mr Matthew Ojo, NCC Director in the Lagos Directorate Office said this while speaking with newsmen in Lagos, on Tuesday.
He said that the suspect used to watch DSTV channels free without subscription on his Android phone via an app which he downloaded on google play store.
"This suspect distributed the know-how to his telegram followers and on his blog with the aim of gaining more followers and viewership on his blog and makes more money through google ad-sense.
"The operation was based on surveillance which had earlier been carried out by the Multi-choice team and verified by a copyright inspector, " he said.
He added that the arrest was made in collaboration with a team of copyright inspectors led by the Head of Enforcement Department, Mr Charles Amudipe.
Others included; a team from Multichoice Nigeria led by Mr Umar Ibrahim and policemen from Lagos Command Headquarters, Ikeja.
Ojo said that the joint team conducted an anti-piracy operation at the premises of the culprit in Amukoko, Lagos.
According to him, the suspect was contacted on phone by a member of the operation team on the disguise of patronising him. "The suspect came out to meet the caller and in the process of discussion, he was apprehended.
"The suspect took the team to his resident. The squad paraded his one-room apartment and recovered his laptop and phones used in perpetrating the ungodly act. "He was arrested and brought to the copyright commission office for further investigation, " he said.
Ojo said that, on getting to the commission's office, the statement of the suspect was taken and the inventory of items seized from him taken. He said that investigation on the matter was still ongoing and if found guilty the suspect will be charged to court.
NCC, Digital Encode Support NITRA Innovative Tech Forum On Post-COVID-19 Strategies
The Nigerian Communications Commission (NCC), Nigeria's telecommunications regulator and Digital Encode, Cybersecurity and Compliance advisory company, have indicated interest to partner with the Nigeria Information Technology Reporters Association (NITRA), the national umbrella body of ICT reporters, as it organizes a forum that will x-ray the industry's future plans for ICT growth post pandemic era.
The event, slated to hold on October 15, 2020, will seek to discuss the needs for a fortified ICT sector after the COVID-19 era, and the level of preparedness of ICT stakeholders to embrace the challenge of being pivotal to the stability and growth of all other sectors.
A statement from NITRA National Secretariat in Lagos indicates that due to the pandemic and need to observe the COVID-19 protocol on social distancing, the event will be held via a Webinar.
This year's theme, "Multi-stakeholder Approach To National Recovery Post-Pandemic", is in line with the annual event's generic theme, 'NITRA Innovative Tech Forum', a contribution by NITRA to the development of Information and Communication Technologies (ICTs) innovations and policies in Nigeria.
Prof. Umar Danbatta, executive vice chairman, NCC is expected to deliver the keynote speech at the event and will throw more light on Federal Government's plans, programmes and policies on post-pandemic strategies using ICT.
Dr. Adewale Obadare and Dr. Seyi Akindeinde, founders of Digital Encode, while accepting to support the event expressed their readiness to offer their expertise in Cybersecurity for organisations to prepare against cyber- attacks with the new normal.
They will also highlight areas that are high risks that need fortification in terms of cybersecurity.
Speaking on the event, Mr. Chike Onwuegbuchi, national chairman, NITRA, noted that as the COVID-19 pandemic continues to leave its negative trails across the globe, economic reboot for countries will not only depend on how well they readapt to the new normal, but also more on their recovery plans.
According to him: "While the federal government has consistently expressed its willingness to set all policies in place to engender growth, and accelerated implementation of these policies, private sector firms have also shown great hunger for the task ahead in post-COVID-19 era.
However, the question that needs to be answered is whether all stakeholders are ready for the required task ahead."
The event will also offer participating companies opportunities to publicize some of their individual efforts at contributing to reacting a soft landing or lifeline for SMEs and other ancillary companies as the pandemic threatens their survival.
Digital Encode is a multi-award winning and leading consulting and integration firm that specializes in the design, management, and security of business-critical networks, telecommunications environments and other Information Technology (IT) infrastructures.
NCC Threatens Illegal Users of GSM Boosters with Arrest, Prosecution
Nigerian Communication Commission (NCC) has warned telecom consumers to desist from using illegal GSM boosters.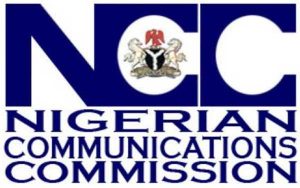 The commission also said that anyone caught using a GSM booster without obtaining approval of a duly licensed network operator will face arrest and prosecution.
GSM boosters are devices that transmit and receive telecommunications signals and can therefore interfere with other radio frequency equipment.
Ikechukwu Adinde, director, public affairs, NCC, said in a notice published on NCC website, that only licensed network operators are allowed to use GSM boosters.
The booster, also known as amplifier or repeater is made up of three main elements – exterior antenna, amplifier, and interior antenna.
They form a wireless system to boost cellular reception
"Members of the public should note that, willful interference with any wireless telegraphy is an offence under Section 16 of the Telegraphy Act, 2004,"it said
The agency said it will not condone any flagrant breach of this law.
It has also enforced measures to prosecute offenders.
Accordingly, monitoring mechanisms have been put in place and anyone caught using a GSM booster without obtaining approval of a duly licensed network operator will face arrest and prosecution.
"Any member of the public with useful information regarding the illegal use of GSM Boosters should contact the Commission on 09-4617000/7351 or send an email to [email protected]," the notice said.
"Individuals desirous of using GSM Boosters should note that they can only do so in conjunction with licensed network operators," it added.