Nigeria Gradually Emerging as Centre for Technology Innovations – Shittu
Dr Adebayo Shittu, Minister of Communications, over the weekend said that Nigeria is gradually emerging as a centre for technology innovations cutting across all sectors.
The minister stated this in Lagos during the "Technology As a Catalyst: Ease of Doing Business 2018 Conference'', organised by Perchstone and Graeys, Knowledge Resources Ltd.
Shittu described Nigeria as the largest and fastest growing ICT market in the world.
"World's biggest technology companies are strengthening their investments in the country because Nigeria has made important stride toward improving most of its infrastructure compared to other African countries.
"It is no longer news that Information Communication Technology (ICT) plays a vital role in enabling the diversification of the country's economy.
"Nigeria has witnessed accelerated socio-economic development resulting from the penetration of technology into all facets of its society, '' he said.
Shittu said that infrastructure had made a net contribution of around 1 per cent point to Nigeria's improved per capital growth performance, although unreliable power supply held growth back.
He noted that ICT was a catalyst to development and there was need for the country to move from resource-based economy to a robust ICT-driven one.
The minister said that the ministry, among other things, was planning to formulate forward-looking policies that would propel the Nigerian economy to a digitalised one.
"The ICT strategic roadmap seeks to address both public and private sector infrastructure deficit in Nigeria's ICT sector for substantial improvement in quality of service.
"Some key aspects of the plan are improved broadband penetration, internet coverage boost ICT education, enhance satellite communication, curbing cybercrime and ensuring that ICT contributes a bigger share of national revenue.
"Several steps have been initiated by the government toward an improved national information technology infrastructure to attract investments into the country in spite of the numerous challenges bedeviling the sector, '' Shittu said.
He said that the ministry had embarked on many e-government initiatives including open data portal, government contact centre, among other initiatives which would lead to efficient delivery of government services to the citizenry.
The minister said that the ministry was committed to increasing broadband penetration to 30 per cent to accelerate telephone usage in rural areas and connect communities to economic opportunities through improved ICT infrastructure.
Shittu said that although power issues, right of way, low digital literacy, multiple taxation, poor linkage between ICT research, academia and industry, were still major challenges obstructing the plans mapped out for Nigeria to be a true smart state.
He said that the ministry through its industry working group on multiple taxation, would continue to maintain a dialogue with organisations regarded as major players at the federal, state and local levels to stop further imposition of taxes.
Shittu said that in addressing the issue of forex, the ministry had engaged the Central Bank of Nigeria (CBN) to include telecommunications as part of the CBN priority list for accessing forex.
Aside RoW, Other Roadblocks Hobble Telcos
Ekiti, Kaduna, Imo, Katsina and Plateau states recently blazed the trail by implementing right of way (RoW) resolution of resolution of the Governors' Forum in a bid to deepen broadband penetration in the country and promote a digital economy for a digital Nigeria.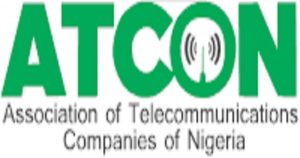 n
Right of way charge of per meter of fiber optics cabling is considered one of the most vexatious and biggest hindrances to growth in the industry
It is however, disheartening that some states have decided to disregard these resolutions and have, in some cases, increased the RoW charges by over 1,200 percent.
Experts believe that if all states in the country can implement the resolutions, it will facilitate digital literacy and accelerate broadband penetration across the country and also improve Nigeria's Gross Domestic Product (GDP).
Apart from implementing the resolution on RoW, regulatory authorities must draw from its political will to prevail on the states and local governments to stop insisting on collecting taxes and levies on operators' infrastructures such as base stations and masts.
The canker worm of multiple taxes by local, state and federal governments and their agencies is threatening the survival of the telecom sector.
At last count, the industry estimate they pay over N20 billion annually to various agencies of government.
Also, the problem of insecurity, which has assumed alarming proportions, is discouraging further investments.
Added to this, are the constant harassment, intimidation and killing of workers in the industry while equipment are stolen every day.
Another major problem is the thorny issue of Nigeria's public power supply, which seems to have defiled all known solution.
A situation where telecom operators spend an incredible N45.9 billion (approximately $2.9 Billion) annual bill on diesels in running power supply to their infrastructure is unacceptable.
Power supply is like the nerve, in fact, the engine of production. The near absence of public power supply has a devastating effect on businesses and has forced many companies to close shop because they could no longer remain competitive.
Regulatory authorities must find appropriate way to communicate to governments at all level that the current RoW, tax, public power as well as state of insecurity cannot create a knowledge driven economy or so called new economy in which the generation and the exploitation of knowledge play the major part in the creation of wealth.
Why Office was Withdrawn from NiDCOM- NCC
Nigerian Communications Commission (NCC) has, again, clarified that Dr. Isa Ali Ibrahim Pantami, minister of Communications and Digital Economy, was never involved in the process of offer of office allocation to the Nigerians in Diaspora Commission (NiDCOM) at the NCC's Communications and Digital Economy Complex located at Mbora District, Abuja, as the public is being made to believe.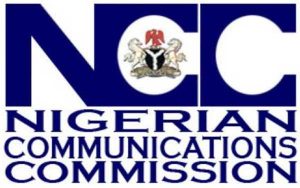 The Commission reiterated this position in a press statement signed by Dr. Henry Nkemadu, director Public Affairs, in which it made further clarifications to the members of public and other stakeholders on the situation.
"For the avoidance of doubt, the Honourable Minister of Communications and Digital Economy, Dr. Isa Ali Ibrahim Pantami, was never involved in the offer to the office space, nor in the withdrawal of the offer for same office space.  the Minister should not, therefore, be brought into the issue," he said.
According to Dr. Nkemadu, the decision to withdraw the offer of office space from NiDCOM was purely of the NCC, the custodian of the office complex.
"It should, however, be made abundantly clear that the withdrawal of the offer of the office space, which was unconditionally given, in the first instance, to NiDCOM, was informed by exigencies and change in priorities within the NCC, which led to the taking back of the office space earlier allocated with intention of finding a suitable replacement for NiDCOM," he said.
The Commission therefore reiterates its confidence in the leadership, person and office of the Honourable Minister of Communications and Digital Economy, Dr. Isa Ali Ibrahim Pantami
MTN Nigeria Commences Payment of 2019 Company Income Tax Obligations
MTN Nigeria has initiated payments for its 2019 Company Income Tax (CIT) obligations ahead of the statutory deadline of June 30th, in line with the request by the Federal Inland Revenue Service (FIRS) to corporate taxpayers whose operations are able to remain open during the COVID-19 pandemic.
As a result of constructive engagements with its Board and Management, MTN Nigeria agreed to continue its existing practice of initiating early payment for its CIT obligations.
In this regard, it has committed to making full payment in a series of instalments ahead of the June 30th deadline. As a demonstration of this commitment, it has made payment of the first instalment.
FIRS would like to thank MTN for this demonstration of support for Nigeria during a time of significant disruption to the nation's economy, and also to MTN's own business.
FIRS Chairman, Muhammad Nami is particularly happy with this prompt response by MTN Nigeria and urges other companies to emulate MTN Nigeria so that together we shall continue to support the growth of Nigeria's economy as well as business enterprises in the country.
Commenting on the agreement, Ferdinand Moolman, ceo, MTN Nigeria said: "We value the relationship that we have built with the Federal Inland Revenue Service (FIRS) and are pleased to be able to deepen that relationship by collaborating closely with the government and its agencies to manage the challenge that COVID-19 represents to the nation.
"Conscious of the role companies' play in sustaining government revenue and services, MTN has consistently initiated payments towards our CIT obligations well ahead of statutory deadlines and despite prevailing conditions.
"This year, the Board of MTN Nigeria has once again approved advance payments towards our annual tax obligations."