Nigeria, Others See a Decrease of Ordinary Threats, Experience Increase of Targeted Malware
According to Kaspersky's latest research on the threat landscape trends, South Africa, Kenya and Nigeria are facing a dramatic change in the threat landscape.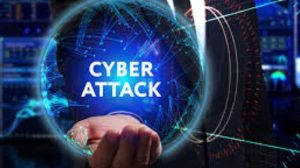 While regular, self-propagating malware is decreasing dramatically, as it is no longer effective and cannot fly under security radars, the region will see the growth of new cybercrime models in the upcoming year.
While comparing the overall number of mass cyberattacks in 2021, security researchers at Kaspersky noticed a 7.5% decrease in Nigeria, 12% decrease in South Africa and an unprecedented 28.6% decrease in Kenya.
The reason for such a change was the introduction and popularisation of new cybercrime models in the region, with cybercrime tools becoming more targeted along with a long running trend where malware creators rely not on the technical advantage of their technologies over security protection, but on the human factor.
This has stimulated the evolution of phishing schemes in 2021. In particular, the region saw a wave of 'Anomalous' spyware attacks.
The usual phishing spyware attack begins when attackers infect a victim by sending them an e-mail with a malicious attachment or a link to a compromised website and ends when the spyware is downloaded and activated on the victim's device.
Having gathered all necessary data, the operator usually ends the operation by attempting to leave the infected system unnoticed.
In the anomalous attacks, however, the victim's device becomes not only a source of data but also a tool for spyware distribution.
Having access to the victim's email server, the malware operators use it to send phishing emails from a legitimate company's email address. In this case, anomalous spyware attacks an organisation's server for collecting stolen data from another organisation and sending further phishing emails.
"The Anomalous spyware attacks have a huge potential for growth in South Africa, Kenya and Nigeria in 2022, because unlike regular spyware the entry level for attackers who wish to employ this tactic is significantly lower – since instead of paying for their own infrastructure, they abuse and employ the victims' resources.
We see that cheaper attack methods have always been on the rise in the region and cybercriminals quickly pick up on new tactics. Kaspersky therefore suggests that in the nearest future, these countries should be prepared for such attacks", says Maria Garnaeva, Senior Security Researcher at Kaspersky ICS CERT team.
However, the mass scale attacks are not disappearing, but rather transforming. Garnaeva also reports on a mass-scale and pervasive fake installers campaigns, where fake pirated software sites serve up malware as a service.
The scheme is usually the following: a user searches for a free version of an extremely popular legitimate spyware. The cybercriminals are offering them a fake installer using 'black SEO technic' – the abuse of the legitimate search engines, resulting in the offering of the fraudulent websites first. As a result of software installer execution, a few dozen malware samples are downloaded and installed with a goal of turning the infected devices into a part of the Glupteba botnet.
The whole fake installers campaign and botnet has been extremely active in South Africa in 2021 and continues to evolve, yet it is scarcely researched.
"While the Glupteba botnet seems to be a threat for consumers, we are still researching it and keeping an eye on its behaviour, since some distributed malware resembles APT-related samples like Lazarus APT groups and were recently used in the largest DDoS attack in Russia.
It is too early to say it with a high level of confidence, but these factors may suggest that we are now entering the era where APT actors start to use existing malware distribution platforms which makes an attribution of such attacks harder and opens a new vector similar to supply chain attacks," adds Garnaeva.
In order to stay protected from such new cybercrime models and threats, Kaspersky recommends the following:
Pay close attention to and don't open any suspicious files or attachments received from unknown sources.
Do not download and install applications from untrusted sources.
Do not click on any links received from unknown sources and suspicious online advertisements.
Create strong passwords and don't forget to change them regularly.
Always install updates. Some of them may contain critical security issues fixes.
Ignore messages asking to disable security systems for office software or antivirus software.
Use a robust security solution appropriate to your system type and devices, such as Kaspersky Internet Security
Flutterwave Unveils e-Commerce Platform for SME Growth
A new e-commerce platform to scale the growth of Small and Medium Enterprises (SMEs) has been introduced by Flutterwave, Africa's leading payments technology company.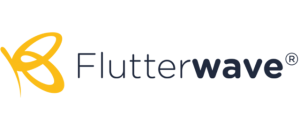 The new platform called Flutterwave Market is an extension of the Flutterwave Store service that will bring together a collection of merchant stores in one place.
A statement issued by the company said Flutterwave Market brings e-commerce a step closer to the brand's merchants and their customers.
The aim of the new Flutterwave Market is to help merchants reach new customers and ultimately increase sales and revenue. This will not only make it easier for customers to shop from a range of Flutterwave Store merchants but will also enable customers to seamlessly shop across a variety of products from different businesses at their convenience.
The Flutterwave Market will display Flutterwave stores across various product categories and countries. It will include features such as product search, category display and country filter to help enhance the shopping experience.
The solution will display product categories such as men and women's fashion, beauty and food—in line with the preferences of most shoppers on Flutterwave Store. Shoppers will be able to order products and have the products delivered at their preferred locations, the firm said.
Recent data from Statista shows that as of 2020, the number of digital buyers in Africa experienced an increase to 281 million. The number of e-commerce users in the continent is also estimated to grow significantly, reaching over 334 million in 2021. By 2025, they could be roughly 520 million, almost doubling the number in 2019.
"This is an exciting next chapter for the Flutterwave brand, and we're excited to introduce this new marketplace experience to our merchants worldwide," said Olugbenga 'GB' Agboola, founder and chief executive officer of Flutterwave.
Flutterwave Market is a fully functional e-commerce service that serves as a megastore where buyers can purchase a variety of goods from multiple sellers under one roof."
"Since the successful launch of Flutterwave Store, we have listened to our customers and acted on what they need to scale their businesses. Launching the new marketplace will transform their business, taking it to the next stage of growth. Flutterwave Market is for us a way to create endless possibilities for our Flutterwave Store users. We're not merely aggregating existing stores, we're positioning them to make more sales," he added.
Flutterwave Store was launched in April 2020 with the aim of keeping the lights on for small businesses following lockdown due to the Covid-19 pandemic across various countries.
The e-commerce solution has grown to over 30,000 businesses to date while adding features like discount codes and multiple product uploads. The Flutterwave Market provides an additional opportunity for shoppers to discover and shop from these businesses as opposed to only following their store link.
Congo, Nigeria Lead as Rate of Organised Crime Spikes in Africa amid Covid-19 – Report
Congo and Nigeria were worst hit as rate of organised crime increased across Africa during the COVID-19 pandemic and shows no signs of slowing, according to the 2021 Organised Crime Index released on November 25.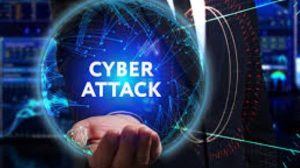 It is one of Africa's biggest security challenges, with more than two-thirds of Africans living in countries with high criminality, and nearly 80% in states with acute vulnerability and low resilience.
Organised crime, the report said, got worse in 42 countries on the continent and improved in just 12 between 2019 and 2021. Africa has the second-highest levels of criminality globally, after Asia.
Organised crime causes vast social, economic, political and environmental damage; from human trafficking for sexual exploitation to corruption, fraud and money laundering, and poaching of endangered wildlife.
The report said organised crime threatens peace and security on the continent, in a vicious and self-perpetuating cycle, damaging governance and eroding the rule of law.
According to it, Africa experiences an annual loss of US$88.6 billion in illicit financial flows linked to criminal activities. This is equivalent to 3.7% of the continent's GDP, according to UNCTAD's Economic Development in Africa Report 2020.
The Organised Crime Index is published by the European Union-funded ENACT programme (Enhancing Africa's Response to Transnational Organised Crime) – run by the Institute for Security Studies (ISS), INTERPOL and the Global Initiative Against Transnational Organized Crime (GI-TOC).
"The wheels of the criminal ecosystem kept turning during COVID-19," said Mark Shaw, director of GI-TOC. "Our 2019 Index reported widespread organised crime with no region spared the damage inflicted by illicit economies. In 2021 our data suggests it is worse, with more criminality and less resilience."
According to the report, the Democratic Republic of the Congo (DRC) has the highest criminality, followed by Nigeria, while Kenya, South Africa, Libya and Mozambique are also in the top 10.
"Organised criminals took advantage of the pandemic to fill gaps left by state institutions and adapt illicit activities to beat COVID-19 restrictions. Institutional responses to stop the virus caused extensive losses for legitimate businesses and, despite lockdowns and restrictions on movement, organised criminals were able to adapt more effectively than legal entities," the report said
"State-embedded actors grew more powerful as they monetised their control over government resources and institutions. The pandemic may also have provided opportunities for states to crack down on critical voices under the pretext of promoting health and curbing the spread of the virus.
"Human trafficking remained the most pervasive criminal market in Africa, while the cocaine trade saw the biggest increase."
The report noted that Central Africa registered the largest rise in criminality, and East Africa remains the region in which organised crime is most prevalent.
Illicit economies, from drug markets to illegal mining and weapons smuggling are drivers of conflict and instability; and conflict zones and fragile states create conditions where organised crime can flourish.
''Criminal economies often intertwine themselves with formal economies and market institutions of countries experiencing violence, terrorism, insurgency and war. Instability caused by conflict is a significant impediment to an effective government response to organised crime," said Martin Ewi, Coordinator of the Southern African organised crime observatory for the ENACT programme.
The 2021 assessment shows that countries scoring highest for organised crime often experience conflict or some form of violence, insurrection, terrorist activity or civil unrest. Conflict also diverts important resources, thereby undermining institutions responsible for taking steps to contain organised crime.
ENACT researchers found some positive change between 2019 and 2021, with marginally more resilience driven by social protection measures such as victim and witness support.
But a major injection of political will is required to tackle organised crime in Africa. Economic opportunities and development, and improved regulatory environments, will reduce incentives to engage in illicit behaviour, ENACT researchers said.
The index also proposed capacity building across justice and security structures, with greater support for social protection and civil society to strengthen national resilience.
Infracorp to Kickoff January with N1Trilion Seed Fund
Godwin Emefiele, governor of the Central Bank of Nigeria (CBN), has revealed that N1 trillion in seed funding has been pulled together for the infrastructure company, Infracorp, to kickstart operations by January 2022.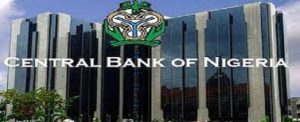 Emefiele also said its Naira4Dollar scheme has seen remmittance into the country grow from $5 million per week in June to over $100 million per week
In his keynote address at the 2021 Chartered Institute of Bankers of Nigeria (CIBN) annual dinner  at the weekend, Emefiele said N1 trillion has been provided as seed funds by the promoters to support the operations of Infracorp.
According to him, four fund managers, as well as a management team has been selected to run and manage Infracorp. "Over the next two months, Infracorp will kick off its operations by targeting strategic infrastructure projects that would help catalyze further growth of our economy."
Infracorp is expected to raise over N15 trillion to support investment in critical infrastructure in Nigeria.
Meanwhile, Emefiele noted that the several policies of the apex bank on foreign exchange has seen inflow of forex rise on the investors and exporters window as well as on the part of remmitance.
"Remittance inflows have been supported by our naira for dollar program, and we have seen a surge in remittance inflows from over $5 million per week in June 2020 to over $100 million per week in October 2021.
"As a result of our demand management policy, the naira has remained largely stable around N411 per dollar at the I&E window particularly since the discontinuation of forex allocation to Bureau De Change operators along with the convergence between the CBN and NAFEX rates.
"Banks are now able to meet the demands of their customers seeking forex for SMEs, school fees, medical and PTAs, which has reduced the need of customers to rely on alternative providers of foreign exchange. Average daily forex turnover at the I&E window is now over $250 million, up from $40 million in April 2020."