NIMC Workers Threaten Shutdown over Pay, Working Condition
Workers of the National Identity Management Commission (NIMC), have threatened to shutdown the outfit if management failed to address poor working conditions they were contending with.
The workers are also asking for the payment of outstanding arrears and implementation of the Para-military Salary structure after the National Salaries and Wages Commission classified NIMC under that group of workers.
The workers under the  aegis of the Association of Senior Civil Servants of Nigeria (ASCSN), had written to the Federal Government on Nov. 8, and given a 21-day deadline to address the lingering issues.
The letter, which was signed by Mr Isaac Ojemhenke, secretary-general of ASCSN, was copied to the Senate President, Speaker of the House of Representatives, Secretary to the Government of the Federation and the Minister of Labour and Employment.
In the letter, the NIMC workers alleged that the state of enrolment centres across the country were worrisome and needed "urgent attention", Mr Lucky Asekokhai, chairman, NIMC branch of ASCSN, who spoke with NAN on the workers demands, regretted that NIMC management had yet to respond to the demands "in spite of the expiration of the ultimatum".
"The workers are not happy. A decision will be taken by the union soon. Workers will not accept to continue working under deplorable conditiona of service.
"We have been on this issue for a long time, but management has not been sincere with us. We issued an ultimatum which has elapsed. There is no reason for people that work in a critical agency that keeps data of the identities of Nigerians to work in a deplorable condition.
"We heard of a new salary structure and the management confirmed working on it, but we are yet to see the salary.
"Again, the 28-day relocation allowance given to people on transfer, or those that are newly employed, has yet to be paid since 2013.
"After the ultimatum, we were invited by the National Assembly, the SGF, Police and Head of the Trade Dispute Department at the Ministry of Labour and Employment. We were told to give government some time. We expected a date but they did not give us.
"We have decided to give government till December 31, 2019 for further discussion, but if nothing positive comes up, nobody should blame us for any action taken. We will not give any further notice before we shut down the commission."
Reacting, Mr Abdulhamid Umar, NIMC's general manager, Operations, said that all issues raised by workers were addressed before the ultimatum elapsed.
"There are issues raised, but 99 per cent of them were outside the purview of the commission's management, because they were directed at the government.
"But, because we were delegated by government to manage the commission for the public, we cannot run away from the impact of the issues raised. They were germane and still germane, but no longer on the front burner.
"On the allowances, government has directed us to collate them. If you go to the Accountant General's Office, you will see our requisition there. Discussions took place at the highest level. Those matters have been tabled before government," he said.
eTransact Posts N183m Quarterly Loss
eTranzact International Plc has posted a loss after tax of N182.53m for the first quarter ended March 31, 2020 as against a profit after tax of N90.76m recorded a year ago.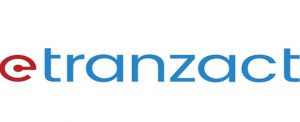 According to the firm's audited report obtained from the Nigerian Stock Exchange (NSE), its revenue grew to N5.92bn in Q1 2020 from N5.59bn in the same period in 2019.
The Nigerian Stock Exchange recently notified dealing members that eTranzact had, through its lead stockbroker, Meristem Capital Limited, submitted an application for the approval and listing of a rights issue.
The rights issue comprised an offering of 4,666,666,667 ordinary shares of N0.50 each at N1.50 per share, on the basis of 10 new ordinary shares for every nine ordinary shares held.
eTranzact International, a payment technology provider, engages in the processing of all facets of electronic payment transactions using its switching platform.
Opinion: It's Time to Get Serious About User Data
By Andrew Bourne, Regional Manager, Africa, Zoho Corporation
Over the past few years, tech-savvy customers and younger, more dynamic, employees have forced businesses in all sectors to completely change their way of operating. But with that transformation has come an unprecedented threat in the shape of the harvesting and misuse of personal data by technology vendors.
For their part, customers expect every company they interact with to use technology in a way that makes their lives simpler and more efficient. After all, if they can change insurers or buy groceries with a few taps of their smartphone, why shouldn't they be able to do the same when it comes to investing or getting property-buying advice?
Employees, meanwhile, expect to be able to interact with their companies in the same way they do with the products and services they themselves use as consumers.
But if organisations aren't careful with the technology vendors they use, they may not only be putting their customers at risk, but also their own reputation and ultimately, their bottom line. As organisations evaluate their path forward, it is therefore critically important to step back and determine what they are giving up to rapidly stay ahead.
From a personal perspective, it is generally understood that using Google, Facebook, and Twitter comes with a compromise – people pay for these free services by allowing them to track their online behaviour constantly, giving up control of their data. They are, essentially, "surveillance companies".
The majority of websites monitor customers, users, and prospective customers through cookies; small lines of code designed to track a visitor. Companies pay significant amounts to access the information these cookies collect, so they can target them with advertising. This happens secretly, and without an individual being aware their data has been packaged and distributed to other companies with ulterior motives. What we must recognise is that it happens in the business-to-business (B2B) world as well.
B2B companies allow surveillance companies to track their users while on their properties. Surveillance in the form of trackers can be found everywhere on B2B websites. Salesforce, SAP, WorkDay, NetSuite, and Slack, common applications in today's professional environments, all employ surveillance tools that track things such as user browsing habits.
It's not surprising that most Nigerians feel a massive disconnect between how their personal data should be treated and how it actually is. According to a survey by the Web Foundation, 97% of Nigerians view the treatment of their personal data as a major concern.
B2B companies use products and services from surveillance companies in exchange for their users' data, but users are not informed about it. This practice happens on websites, and it happens on mobile devices. It is everywhere.
Data is priceless, and safeguarding it should be an organisation's greatest responsibility. It's important to challenge any company that collects and sells user data to stop adjunct surveillance to protect – and respect – customer privacy.
All organisations should ask if their technology vendor is running its products on a public cloud, where they can track you or client's behaviour or data. Most public cloud companies also have ad-based business units, and as we know, ads and privacy don't mix. In order to remove trackers from all ad-supported companies, have they developed tools internally? Where are the "Trojan horses" within the confines of their products?
It has been said that data has surpassed oil in value. For businesses who grow by exploiting consumer's personal data, it's gold dust. Sure, some things can be monetised; personal data should not be one of them.
21st Century Technologies Launches Konet, Solutions to All Communication Needs
21st Century Technologies Limited, Nigeria's ICT powerhouse has launched Konet- a wholly grown indigenous fully customizable, real-time collaboration tool that allows users to work and share.
With Konet, users  can: chat with people from all over the world, create newsgroups, organize remote meetings, build  professional network or even follow the news of their contacts
Wale Ajiesebutu, executive vice chairman/chief executive officer, 21st Century Technologies, said that " Konet allows for real-time collaboration and improved productivity in your workplace. There are no limits, be you an individual looking for affordable solution, a small business owner, or large organizations" he added.
Some of the security and protection on Konet include: cloud 24/7 NOC & technical operation; secured media and signaling flows; encrypting data during traffic and during storage; and unique and dedicated, only includes the user group you defined.
Others are: generalized to your company, includes all the users you defined along with all your company and subsidiary users;  public, your company users and the rest of the world; and for quicker approval process of documents shared.
Konet adapts to user's needs and those of the teams by offering fully customizable tool.
It has inbuilt instant chat messages to keep in touch with your teams and users can organize group discussions.
Users can also share files in their workgroups so that members can access them at any time.
It has the latest activities and notifications available in one click from the  dashboard.
Konet has flexible rates according to the number of collaborators without limit of the number of meetings or documents exchanged.
For conferences; users can call to organize remote meetings with their  teams around the world.
The mail service is very easy to use and with modules like; scheduled mail delivery, auto forwarding, auto response, filtering (inbound and outbound address ip ad domain) To-do.
Another feature ofKonet  is spam protection and account delegation as well as disclaimer and can automatically sort emails into different categories to reduce clutter. This feature is really helpful.