Pathway to Taking Insurance to Greater Heights
Insurance business in Nigeria is almost a century old, yet, its level of growth and acceptability among the insuring public is still unbelievably low. Why? Expert's opinion is unanimous in condemning the practice of operators in sticking to their familiar old pattern without minding the culture and operational environment. wilson itsisor takes a look at the industry and the probability of exploring new grounds in order to take the industry to the next level.
Why does the insuring public have unexplainable apathy towards insurance practice? Reason: the operators have failed to be proactive by exploring new areas and breaking barriers.
First, in the mode of practice over the years, a lot appears to be unclear to the insuring public around whom the business itself is woven. Among these are the technical languages with which most insurance businesses are transacted. This has been further worsened by the activities of a few operators who repudiate from paying claims when the need arises.
Interestingly, however, among all existing businesses, insurance is one that has the greatest potential for growth. This is traceable to the many untapped areas which operators have not looked into. From the operational viewpoint of operators, their greatest undoing is keeping to their old traditional methods some of which the public have lost confidence in.
Industry watchers are of the opinion that the operators are not doing enough in new products development. For instance, Nigeria 's population is over 150 million people. Yet, over the years, operators have struck to the traditional Life Insurance Policy which accounts for less than 5 percent of the population. Also, operators ought to work on government to enforce the law that any employer who employs up to five percent ought to take insurance cover.
According to an analyst, Ambrose Umosor, a dynamic sector as insurance should be able to brainstorm and work out policies that will accommodate at least 60percent of the population. "But, can the industry grow if operators fail to explore every conceivable opportunity to raise Life Assurance beyond its present low level?"
However, some keen observers have blamed poverty and ignorance on the part of the people for the slow pace of development. But to what extent can the operators contribute in alleviating this poverty and ignorance? Here lies some of the problems confronting the insurance. If identified problems are not frontally addressed, the likelihood is that the status quo will remain.
Umosor posits that insurance practitioners should do extensive enlightenment, spread over every facet of life in order to break the barrier of ignorance to the growth of the industry.
Still on exploring new grounds, analysts say that that less than 10 percent of existing properties belonging to the various tiers of government are insured. Every where you go, there are various government properties belonging to federal, states and local governments which are not covered with insurance policies. Yet, operators seem to be satisfied with the low level of such properties that are presently covered by insurance.
Analysts suggest that insurance operators should liaise with relevant government agencies to identify all such government properties up to the ward levels at the local government. They opined that when concerted efforts are made by them, the dividends of such efforts will not only enhance the scope of business but also contribute to raising industry standard.
In addition, research findings show that in Nigeria , household items are usually not insurable as it is done in the developed nations. Mr. Shola Olafimiyan explained that a sector like insurance with a greater potential for growth, should be active in evolving ways out of the doldrums." What does it take to get all Nigerians, for instance, who own household items to insure them against theft and fire?"
Olafimiyan said: "It takes a proactive insurance sector working with relevant government agencies to formulate, amend and change policies towards the enhancement of the insurance business".
Another area which has remained largely untapped is motor vehicle insurance. According to sources at the National Insurance Commission (NAICOM), over 70percent of vehicles on our roads are not insured. Out of these less than 30percent of vehicles that are insured, majority of them carry third class insurance instead of comprehensive policies.
Besides, a large percentage of these vehicles carry fake insurance certificates. Mr. Ambrose Umosor explained that everyday in Nigeria ; thousands of new vehicles are bought, noting that if an existing law says that all vehicles must be compulsorily insured, what stops the operators from deploying all their resources to ensure that this is fully complied with.
He blamed this slow pace of development on the winner-takes-all syndrome among operators which forbade them from working as a united front to raise the standard. For instance, analysts believe that if the operators, individually and collectively, through the Nigerian Insurance Association and other professional groups, work hand-in-hand with NAICOM, the Federal Ministry of Finance and the National Assembly, the insurance coast will be further enlarged.
Industry watchers believe that vehicle insurance alone, if properly harnessed, is enough to cater for the greater needs of operators. But because of the several leakages arising from the lukewarm stand of operators, the industry is still shrouded in myth and mystery.
Apart form public buildings and the unexplored vehicle insurance cover; the uninsured private buildings in Nigeria , especially story buildings are other areas which operators have not looked into.
Recently, the Lagos State House of Assembly proposed a bill which will see to the compulsory insurance of story buildings. This was proposed to nip the cases of collapsed buildings in the bud.
Concerned watchers opined again that a proactive and innovative industry should have tapped into this area in order to enhance its growth. Unfortunately, insurance operators have struck to their old grounds, many of which have failed to develop beyond their status even after several decades.
Notwithstanding stakeholders have been challenged to rise to their responsibility and raise the standard of the industry. This becomes critical, especially now that the consolidation wind is still blowing across the industry. The good performance of insurance stocks on the floor of the Nigerian Stock Exchange (NSE) now is an indication of the positive effects of the reforms.
Therefore, if other factors militating against enhanced standard are addressed, the insurance industry may be the most vibrant in our economy.

NCC, Digital Encode Support NITRA Innovative Tech Forum On Post-COVID-19 Strategies
The Nigerian Communications Commission (NCC), Nigeria's telecommunications regulator and Digital Encode, Cybersecurity and Compliance advisory company, have indicated interest to partner with the Nigeria Information Technology Reporters Association (NITRA), the national umbrella body of ICT reporters, as it organizes a forum that will x-ray the industry's future plans for ICT growth post pandemic era.
The event, slated to hold on October 15, 2020, will seek to discuss the needs for a fortified ICT sector after the COVID-19 era, and the level of preparedness of ICT stakeholders to embrace the challenge of being pivotal to the stability and growth of all other sectors.
A statement from NITRA National Secretariat in Lagos indicates that due to the pandemic and need to observe the COVID-19 protocol on social distancing, the event will be held via a Webinar.
This year's theme, "Multi-stakeholder Approach To National Recovery Post-Pandemic", is in line with the annual event's generic theme, 'NITRA Innovative Tech Forum', a contribution by NITRA to the development of Information and Communication Technologies (ICTs) innovations and policies in Nigeria.
Prof. Umar Danbatta, executive vice chairman, NCC is expected to deliver the keynote speech at the event and will throw more light on Federal Government's plans, programmes and policies on post-pandemic strategies using ICT.
Dr. Adewale Obadare and Dr. Seyi Akindeinde, founders of Digital Encode, while accepting to support the event expressed their readiness to offer their expertise in Cybersecurity for organisations to prepare against cyber- attacks with the new normal.
They will also highlight areas that are high risks that need fortification in terms of cybersecurity.
Speaking on the event, Mr. Chike Onwuegbuchi, national chairman, NITRA, noted that as the COVID-19 pandemic continues to leave its negative trails across the globe, economic reboot for countries will not only depend on how well they readapt to the new normal, but also more on their recovery plans.
According to him: "While the federal government has consistently expressed its willingness to set all policies in place to engender growth, and accelerated implementation of these policies, private sector firms have also shown great hunger for the task ahead in post-COVID-19 era.
However, the question that needs to be answered is whether all stakeholders are ready for the required task ahead."
The event will also offer participating companies opportunities to publicize some of their individual efforts at contributing to reacting a soft landing or lifeline for SMEs and other ancillary companies as the pandemic threatens their survival.
Digital Encode is a multi-award winning and leading consulting and integration firm that specializes in the design, management, and security of business-critical networks, telecommunications environments and other Information Technology (IT) infrastructures.
NCC Threatens Illegal Users of GSM Boosters with Arrest, Prosecution
Nigerian Communication Commission (NCC) has warned telecom consumers to desist from using illegal GSM boosters.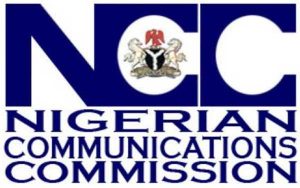 The commission also said that anyone caught using a GSM booster without obtaining approval of a duly licensed network operator will face arrest and prosecution.
GSM boosters are devices that transmit and receive telecommunications signals and can therefore interfere with other radio frequency equipment.
Ikechukwu Adinde, director, public affairs, NCC, said in a notice published on NCC website, that only licensed network operators are allowed to use GSM boosters.
The booster, also known as amplifier or repeater is made up of three main elements – exterior antenna, amplifier, and interior antenna.
They form a wireless system to boost cellular reception
"Members of the public should note that, willful interference with any wireless telegraphy is an offence under Section 16 of the Telegraphy Act, 2004,"it said
The agency said it will not condone any flagrant breach of this law.
It has also enforced measures to prosecute offenders.
Accordingly, monitoring mechanisms have been put in place and anyone caught using a GSM booster without obtaining approval of a duly licensed network operator will face arrest and prosecution.
"Any member of the public with useful information regarding the illegal use of GSM Boosters should contact the Commission on 09-4617000/7351 or send an email to [email protected]," the notice said.
"Individuals desirous of using GSM Boosters should note that they can only do so in conjunction with licensed network operators," it added.
Tizeti Selects Nokia to Provide LTE Fixed Wireless Access Solution for High-Speed internet Services in Nigeria
Tizeti announced that it selected Nokia's Fastmile Long Term Evolution (LTE) technology to enable usprovide superior internet services to over 1 Million subscribers in Port Harcourt, Edo and Ogun in Nigeria.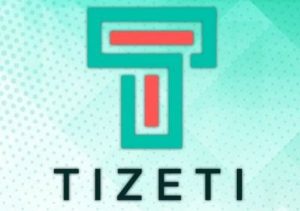 Tizeti will deploy Nokia's AirScale Base Station TDD-LTE and FastmileFixed Wireless Access (FWA) gatewaysto deliver premium internet and Virtual Private Network (VPN) services to Residential, Small and Medium Enterprises (SMEs).
The solution will also enable Tizeti'sto deliver a more robust, high-speedinternet service to subscribers and the flexibility to seamlessly evolve to 5G Fixed Wireless Access when needed.
Nokia's FWA solution enables Tizeti to fast-track broadband access and provide a best-in-class broadband experience to its subscribers.
Nokia'sAirScale Base Stations ensure high-quality connectivity and coverage and enablesTizeti to evolve the network in line with customer demand.
Nokia'sFastmilegateways connect wirelessly to the existing network to createa fastbroadband connection and enhanced Wi-Fi experience in the home.
The Nokia Network Services Platform will help Tizeti to simplify operations and quickly respond to changing market demands.
Kendall Ananyi, Tizeti, said:"We are committed to providing the best-in-class network experience to our subscribers. We are confident that Nokia's proven technology and expertise will help us differentiate our services based on quality. This a crucial project for us as it introduces LTE in our networks and allows us to bring new and innovative services to our subscribers."
Eniola Balogun, Nokia, said:"We are thrilled to work with Tizeti on the initiative to upgrade their network to bring the latest products and services to its subscribers. Nokia Fastmile will help Tizeti to cost-effectively enhance the customer experience.
The project will also enable them to delight their subscribers by providing more reliable data services.
On the other hand, Tizeti will benefit by adding new revenue streams."