Recession, CBN and Naira in Focus
By Lukman Otunuga, Senior Research Analyst at FXTM, 
Africa's largest economy has descended into its second recession in less than five years as oil production dropped to a four-year low.

Nigeria's GDP shrank 3.62% in the three months through September from a year earlier, compared with the 6.1% contraction witnessed in the previous quarter.
As Oil production fell to 1.67 million barrels a day amid OPEC supply cuts and prices struggled to break away from the sticky $40 level, export earnings evaporated.
Although crude contributes to less than 10% of Nigeria's GDP, it accounts for roughly 90% of foreign-exchange earnings and half of the government revenues.
Essentially, the collapse in oil prices in the wake of the pandemic has drained government coffers.
The economic picture remains clouded by external and domestic risks. While Dollar shortages continue to punish the private sector, rising inflationary pressures amid border closures and Covid-19 related disruptions have hit consumers.
Although the Central Bank of Nigeria has devalued the Naira by 20% in 2020 in an effort to unify its exchange rates, the Naira could be poised to decline further as falling reserves complicate the Central Bank of Nigeria's (CBN) efforts in defending the local currency.
All eyes will be on CBN interest rate decision on Tuesday which is expected to conclude with interest rates left unchanged at 11.5%. It will be interesting to see whether the Apex bank enforces any unconventional monetary tools to stimulate economic growth.
In regards to the Naira, it is trading around N484 against the Dollar on the parallel markets. This is its weakest level in more than six weeks as the central bank's intervention in the official window failed to meet demand.
Outside of Nigeria, global rating agencies Fitch and Moody's both downgraded South Africa's sovereign credit rating further into junk on Friday evening.
Moody's downgraded South Africa's credit rating one notch to BA2 and maintained a negative outlook, while Fitch downgraded the country's credit rating from BB to BB- with a negative outlook. Such an unfavourable development comes at a time where the country is dealing with rising government debt exacerbated by negative economic shocks. Given how the credit downgrades will most likely raise the cost of borrowing and constrain the fiscal framework, the outlook remains discouraging. It must be kept in mind that higher borrowing costs may impact social spending or result in higher taxes – developments that may not bode well for Africa's most industrialised economy.
Outside of Africa, all eyes will remain on the tensions between the Fed and US Treasury, surging coronavirus cases in Europe and the United States, continued delay in the transition of power to President-elect Joe Biden and ongoing US fiscal stalemate.
Wema Bank Begins Bootcamp for Hackaholics Finalists
Wema Bank has commenced the Virtual Bootcamp for its Hackaholics (2.0) Accelerator Program.
A statement explained that the finalists, pooled from over 500 applications, were revealed during the two-day virtual pitch program last year.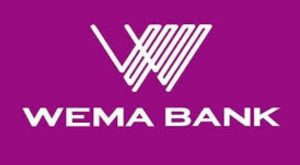 The pitch program began with an opening remark by Mr. Ademola Adebise, the Managing Director, Wema Bank.
He commended the startups for their efforts and willingness to contribute to the growth of Nigerian society.
He had said, "We are very proud to create a platform where businesses can have access to diverse resources that can enable them to provide solutions to prevailing everyday challenges. This is born out of our aspiration to create innovative solutions that can help us as a bank, our environment and the country at large.
"In its second year, we are very excited to have started an initiative focused on creating commercialisation opportunities for participating businesses by leveraging top-notch resources needed to give their solutions a competitive edge in the market."
The first day of the pitch program was an avenue for participating startups to prepare and get to know more about Hackaholics 2.0, the evaluation criteria, an overview of each identified industry, market demands and needs, the importance of tech in these areas, and a session for questions and answers.
U.S.-Based Nigerian Billionaire Inches Close to Purchase of Fidelity Bank
Dr Oluleye Adigun, a U.S.-based Nigerian billionaire, has revealed ongoing effort to invest N3 billion ($6.8 million) in Fidelity Bank through shares acquisition.
Adigun said that the acquisition was part of his planned investment in the Nigerian economy, adding that the process of buying Fidelity bank was almost done, attributing the little delay to the COVID-19 pandemic.
"The Fidelity Bank purchase is almost done. COVID-19 delayed the process a little due to everything closing down, but the process just picked up again. I was told I have to open a bank account and will need BVN. I am planning to come to Nigeria to do that as soon as possible.
The Osun State-born billionaire is the owner and Chief Operating Officer of Golden Glades Treatment Centre, as well as Adigun Investment Group, with stakes in nine companies operating in commercial real estate, several e-commerce companies. as well as wind and solar energy.
Others are aviation, with four private planes, a technology company, which owns computer software/applications, and six clinics in the healthcare industry.
"Mr. Peter Aletor, Managing Director for Apel Asset Limited, and a friend, Mr Tosin Afolabi, have been very helpful on it.
Afolabi will be partner in my bank venture in Nigeria with small share," he said of his foray into the Nigerian economy.
Adigun expressed willingness to bring his airline company, healthcare, technology as well as solar and wind energy to Nigeria in the future.
"I am interested in investing in Nigeria because it's my father land. I believe there has to be a way of doing something in my own country and be successful in it.
"I have touched almost every industry here in the U.S. and very successful in it. I have done business with people in other countries like South African, Zimbabwe, Jamaica and Europe. I want to do same in my own country," he said.
He added: "The Nigerian economy has great potential. Nigeria has everything to be giant in the world. We have the smartest people in Nigeria.
"With the right people, with great mind and good intentions, Nigeria can be like U.S. and other thriving countries. I need to build my own too. Nigeria is my home regardless of what I have here in U.S."
He narrated how his previous efforts to purchase failing Polaris Bank in Nigeria was thwarted, on the grounds that he was not known in Nigeria and being an investor from Southern Nigeria.
Adigun described the experience as very horrible, saying that the task of building a greater Nigeria was a collective responsibility, which must be devoid of ethnic sentiment.
"When I decided to start investing in the Nigerian economy, I first heard of Polaris Bank. So, I decided to buy a failing bank and Polaris came up through my connections with CBN.
"I was connected to Mr. Peter Aletor who is coordinating with AMCO in buying 80 per cent shares of Polaris Bank and save it from closing. I was later informed by Mr. Peter that Polaris board members met and decided that they are not selling control of the bank to a Southerner," he said.
How WorldRemit Continues to Lead the Way in Nigeria
Annual remittances to Nigeria are estimated to be approximately $24bn, accounting for 6% of GDP, according to research by PwC. The importance of these overseas transfers has been amplified by the global pandemic and economic downturn.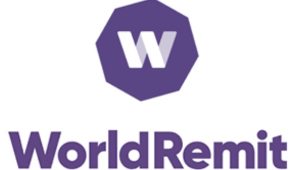 In response to the Central Bank of Nigeria's Directive on international money transfers, WorldRemit was the first cross-border payments business to make it possible to send money from countries including the United Kingdom and the United States so that it can be received in US dollars in Nigeria, both for cash pickup collection and into bank accounts.
As a leading international cross-border payments company which is headquartered in London, WorldRemit continues to offer greater convenience for senders and recipients. Here's what Eniola, a UK-based father of two had to say about his experience of sending money to Nigeria:
"It's obviously a really tough time for everyone. I'm glad that WorldRemit is still great value for money transfers to Nigeria which allows me to keep supporting my family and friends.
"The CBN rules took me by surprise but luckily WorldRemit was already prepared! As most of us are trying to keep in touch with people back home through WhatsApp and Facetime, the networks are often jammed but my family and friends still receive notifications once the money has been sent.
"Many of them have also downloaded the WorldRemit Transfer Tracker app so they know exactly when to expect their money. Even though the coronavirus has meant other plans are on hold, I'm happy that I can still support family and friends in Nigeria. I'm grateful to this platform for providing a fantastic service even during these tough times."
WorldRemit has the largest bank payout network for transfers to USD bank accounts in Nigeria, which includes Access Bank, FirstBank, Fidelity, GT Bank, UBA and FCMB, with ongoing plans for further expansion.
Cash pickup in USD is also available from the following banks: Fidelity Bank, First Bank, Access Bank, Polaris Bank, FCMB, Zenith Bank and Union Bank. For added security and convenience, both senders and recipients automatically receive transaction and PIN numbers via SMS and email, for cash pick up. Recipients must present both numbers along with their ID at cash collection points.
Last year, Nigerian singer Patoranking became the Global Brand Ambassador for WordlRemit's Africa-focused Entrepreneurs Programme which provides mentorship and investment opportunities to entrepreneurs in Nigeria, Ghana, Kenya and Zimbabwe.
Through its ongoing community engagement, swift action on USD payout and innovative products, this company has demonstrated it's lasting commitment to Nigeria.