Remittance Inflows to Nigeria Declines by 28% in 2020 ― World Bank
The World Bank says remittance inflows to Nigeria declined by 28 per cent in 2020 because of COVID-19 pandemic. The Bank also said remittance flows fell for Sub-Saharan Africa by 12.5 per cent, according to its Migration and Development Brief 33 Phase 11 entitled: "COVID-19 Crisis Through a Migration Lens'' published on Thursday.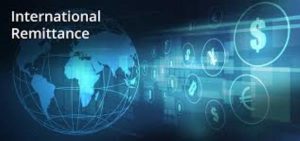 The report said the decline in remittance flows to Nigeria was largely responsible for the fall in remittance flows to Sub-Saharan Africa.
"The decline in flows to Sub-Saharan Africa was almost entirely due to a 28 per cent decline in remittance flows to Nigeria. "Excluding flows to Nigeria, remittances to Sub-Saharan Africa increased by 2.3 per cent, demonstrating resilience,'' the report stated.
According to the report, the relatively strong performance of remittance flows during the COVID-19 crisis has also highlighted the importance of timely availability of data.
It stated that given its growing significance as a source of external financing for low- and middle-income countries, there was need for better collection of data on remittances. It emphasised that there was need for better collection of data on remittances, in terms of frequency, timely reporting, and granularity by corridor and channel.
The report quoted Dilip Ratha, lead author of the report on migration and remittances, as saying "the resilience of remittance flows is remarkable. Remittances are helping to meet families' increased need for livelihood support. "They can no longer be treated as small change.
"The World Bank has been monitoring migration and remittance flows for nearly two decades, and we are working with governments and partners to produce timely data and make remittance flows even more productive."
With global growth expected to rebound further in 2021 and 2022, however, remittance flows to low- and middle- income countries are expected to increase by 2.6 per cent to 553 billion dollars in 2021 and by 2.2 per cent to 565 billion dollars in 2022.
The report stated that global average cost of sending 200 dollars remained high at 6.5 per cent in the fourth quarter of 2020, more than double the Sustainable Development Goal target of three per cent.
It stated that Sub-Saharan Africa continued to have the highest average cost (8.2 per cent) adding, supporting the remittance infrastructure and keeping remittances flowing includes efforts to lower fees. In addition, it stated that the decline in recorded remittance flows in 2020 was smaller than the one during the 2009 global financial crisis (4.8 per cent).
It was also far lower than the fall in Foreign Direct Investment (FDI) flows to low- and middle-income countries, which, excluding flows to China fell by over 30 per cent in 2020. As a result, remittance flows to low- and middle-income countries surpassed the sum of FDI (259 dollars billion) and overseas development assistance (179 dollars billion) in 2020.
The main drivers for the steady flow included fiscal stimulus that resulted in better-than-expected economic conditions in host countries, a shift in flows from cash to digital and from informal to formal channels, and cyclical movements in oil prices and currency exchange rates.
The true size of remittances, which includes formal and informal flows, is believed to be larger than officially reported data, though the extent of the impact of COVID-19 on informal flows is unclear.
"As COVID-19 still devastates families around the world, remittances continue to provide a critical lifeline for the poor and vulnerable," said Michal Rutkowski, Global Director of the Social Protection and Jobs Global Practice at the World Bank.
"Supportive policy responses, together with national social protection systems, should continue to be inclusive of all communities, including migrants." In addition, it stated that the relatively strong performance of remittance flows during the COVID-19 crisis had also highlighted the importance of timely availability of data.
"Given its growing significance as a source of external financing for low- and middle-income countries, there is a need for better collection of data on remittances, in terms of frequency, timely reporting, and granularity by corridor and channel''.
The World Bank is assisting member states in monitoring the flow of remittances through various channels, the costs and convenience of sending money, and regulations to protect financial integrity that affect remittance flows. It is working with the G20 countries and the global community to reduce remittance costs and improve financial inclusion for the poor.
EFCC Says PoS, Mobile Money Operators Fueling Scam, Cybercrime
Economic and Financial Crimes Commission (EFCC) has charged banks operating in the country to put in place water-tight mechanism to regulate and monitor activities of Mobile Money/Point of Sale (PoS) operators.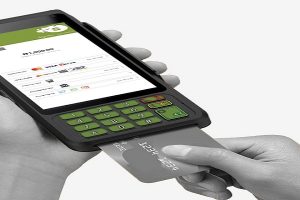 Babashani Sanda, head of EFCC in Gombe zonal office, stated this while receiving Alhaji Shehu Goringor, controller of Central Bank of Nigeria (CBN) in the state, and his team in Gombe.
According to Sanda, "I am quite pleased to have you here having noted the existing cordial relationship between EFCC and the CBN especially in the area of exchange of information and the need to further strengthen it for our mutual benefit and that of our country.
"This visit is timely as it gives me the opportunity to report to you an emerging trend involving Mobile Money Operators, which we commonly call POS, in abetting crimes especially cybercrimes where they are used to scam gullible Nigerians in connivance with internet fraudsters known as Yahoo Yahoo boys".
Earlier, Goringor said they were at EFCC to consolidate the existing relationship between the two organisations and to equally solicit EFCC's assistance in the areas of training and sensitisation.
FMDQ Approves Coronation Merchant Bank's Quotation
FMDQ Securities Exchange Limited ("FMDQ through its Board Listings and Markets Committee has approved the quotation of the Coronation Merchant Bank Limited ₦11.36 billion Series 18 Commercial Papers (CP) under its ₦100.00 billion CP Issuance Programme on its platform.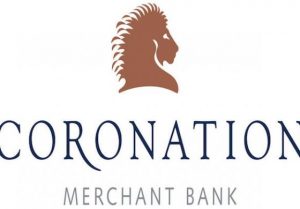 Coronation Merchant Bank Limited in 2018, joined the league of other companies whose debt profiles have been raised via the value-packed quotations service offered by FMDQ Exchange.
The continuous admission of securities to FMDQ Exchange's platform is reflective of the potential of the Nigerian debt capital market and the commendable level of confidence demonstrated by both issuers and investors in the market.
Coronation MB is Africa's premier investment bank that provides innovative solutions to the needs of corporations, governments and other financial services organisations.
The Coronation MB CP, which was co-sponsored on the Exchange by Coronation Merchant Bank Limited and Chapel Hill Denham Advisory Limited, Registration Member (Quotations) of FMDQ Exchange, will be availed all the benefits of FMDQ Exchange's prestigious quotations service, including global visibility through its website and systems, governance, credible price formation and continuous information disclosure, to protect investor interest, amongst others.
The proceeds from the quotation of this CP will be used to finance the Issuer's working capital requirements.
As the market participants and a host of other stakeholders continue to meet their funding needs effectively and invariably contribute to the development of the nation's capital markets through FMDQ Exchange's platform, the Exchange remains committed to taking crucial steps, in close collaboration with market stakeholders, to deliver on its agenda of making the Nigerian financial markets globally competitive, operationally excellent, liquid and diverse.
FMDQ Group, Africa's first vertically integrated financial market infrastructure (FMI) group – with its wholly owned Exchange, Central Counterparty and Depository – is a one-stop platform for the seamless and cost-efficient execution, risk management, clearing, settlement and depository services, as well as data and information services across the debt capital, foreign exchange and derivatives markets in Nigeria.
Ecobank Nigeria Pledges More Support, Collaboration with Bankers Institute
Patrick Akinwuntan, the managing director, Ecobank Nigeria has pledged more support and collaboration with the Chartered Institute of Bankers of Nigeria (CIBN), the umbrella body of all bank workers in the country.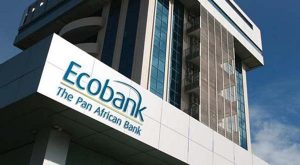 Akinwuntan who was speaking during a courtesy visit by the President and Council members of the Institute to Ecobank Nigeria's head office on Victoria Island, restated that Ecobank will continue to contribute to the efforts of the Institute to become top class and remain relevant globally.
According to him, "for us at Ecobank, we are extremely proud of the Institute's efforts at ensuring public discourse on the future of the Nigeria economy and the banking and finance industry.
This is not in isolation of the ethics, professionalism, accountability, transparency, good corporate governance without losing focus of harnessing the opportunities technology has provided in the new world order. Be assured of our maximum support and collaboration at all times."
The Managing Director also identified with the efforts of CIBN to raise the bar of competency and capacity building in the industry, stressing that with sound professional conduct, every banker would be held in high esteem.
He said Ecobank is working assiduously to ensure majority of Ecobank Nigeria staff become members of the Institute, adding that the bank will also provide more mentees and mentors in its mentorship programme.
"We are working on a medium to long term programme to ensure all Ecobank Nigeria staff become chartered members of the Institute.
At Ecobank, we take human capacity development very seriously. Some of our staff that wrote the last examinations are now chartered members of the Institute. We will also ensure bulk subscription of our staff. We will be nominating 30 mentors and 100 mentees to participate in the second mentorship programme". He stated.
Earlier in his address, Bayo Olugbemi, the President/Chairman, CIBN, commended Ecobank's consistent support for the Institute to ensure the realization of the Institute's mandate of determining the standards of knowledge and skills to be attained by persons seeking to become members of the banking profession.
In particular, he conveyed the gratitude of the institute to the bank for the various local and international recognitions and awards garnered over the years. He observed that Mr. Akinwuntan has made immense contributions to the growth of the Institute..
He disclosed that the visit was to share with Ecobank Nigeria management the Institute's strategic initiatives in the acronym A-TEAM, explaining it as "A- Accelerated Development, T- Technology and Digital Enhancement, E- Engagement for Growth, A- Accountability and Transparent Leadership and M- Membership Drive for Value."
He solicited Ecobank's support and collaboration in its proposed amendment of the CIBN Act No. 5 of 2007; compliance of staff of the bank with the mandatory registration with the Institute for the purpose of ethics and professionalism, urging the Management of the bank to ensure staff enroll and become Chartered Bankers and also participate in its Internship Scheme by accepting students of linkage institutions who are members of CIBN as interns.
"We also solicit Ecobank to enlist in our Endowment/Prize Awards in any subject of interest in its name or personal capacity; donate towards the renovation of Abuja Bankers' House; support the establishment of banking museum by donating artefacts and other relevant materials;  participate actively in training programmes of the Institute and our regular impact assessments and satisfaction surveys on our respective services which is targeted at improving quality service delivery and identify gaps where necessary."