SEC to Descend on Illegal Fund Managers
Mary Uduk, acting director-general, Securities and Exchange Commission (SEC) has restated the  determination of SEC to go after illegal fund managers and ensure they are made to face the full wrath of the law.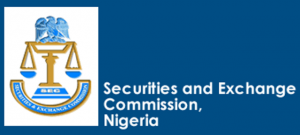 Uduk, in an interview with journalists in Abuja at the weekend, said what the SEC had done apart from continuing to educate people, is to also go after the promoters of these schemes.
She said "we are stepping up our enforcement mechanisms to ensure that they are apprehended and their offices sealed off. So many of them are being prosecuted in courts, we have secured convictions for some, and we have closed down so many. We verify ownership and return monies collected by them to the owners. It's a problem around the world and we can tackle the problem by educating the public, telling them the right investments to make and the right places to put in their money.
Ponzi scheme (also a Ponzi game or a Ponzi) is a fraudulent investment operation where the operator, an individual or organisation, pays returns to its investors from new capital paid to the operators by new investors, rather than from profit earned through legitimate sources.
Uduk however advised the investing public to be wary of any investment that is proposing return levels that are unreasonably high and advised investors to ensure that the fund managers and the products they are offering are registered with the commission.
"So when people come to you and say that you can invest 50,000 naira today and in 2 hours you will get 200,000 naira tomorrow  or get 50% in 2 hours know that its is a lie. No legal investment that pays investment that way. So what they must likely be doing is using your money to pay someone else and using someone's money to pay you. Its is important that we don't engage in such investments.
"These fraudsters or promoters of Ponzi schemes are the false prophets of the investment environment; they are the ill wind that blows no good and at whose sight you must flee. They are to be avoided. This is one message you must take home to family, friends, relations and acquaintances in order to save them from the agony of loss of their hard-earned money."
According to Uduk, such ventures have no tangible business model, as returns would be paid from other peoples' invested funds, making it a fraudulent investing scam.
The SEC boss, who restated the commission's resolve to make the capital market more user-friendly to boost investors' participation in the market, said the commission had been doing a lot in terms of education to increase investors' knowledge of the capital market and enable them make informed investment decisions.
"There are new investible products in the Nigerian capital market. We have a lot of ethical funds. One of the safest areas to invest in is in mutual funds, and collective investment schemes and we encourage Nigerians to be part of these and others.
"The purpose is also to ensure that you do not fall victim to the antics of fraudsters who purport to be able to double any amount of money you make available to them as investment value.
Besides, Uduk stated that the SEC's effort to migrate all shareholders to an e-dividend regime is to eradicate or reduce to the barest minimum the incidence of unclaimed dividend.
"Unclaimed dividend is an undesirable feature of the Nigerian capital market, which denies investors/shareholders the gains of participating in the capital market. It denies the economy access to the huge amount of money that should have accrued to shareholders and would have gone into circulation to oil the wheel of the economy.
"It is a consequence of the bottlenecks that are inherent in the erstwhile paper dividend warrant regime such as postal system inefficiency, change in investors' addresses, poor fidelity and human fallibility in dividend payment processes, amongst others.
A statement issued by Efe Ebelo, head, Corporate Communications, SEC Nigeria, quoted her as saying "there is gain in investing in the capital market and that is why we keep imploring investors to register for e-dividend and regularise their multiple Subscriptions so that they can benefit from their investments".
SEC Insists on Full Disclosures despite Covid-19
Securities and Exchange Commission, (SEC) has reiterated that all public companies must continue to make appropriate disclosures regardless of the movement restrictions in Abuja and Lagos.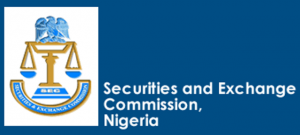 According to the SEC, in light of the global pandemic of the coronavirus disease (COVID-19) and in furtherance to the Commission's circular of March 24, the Commission provided additional guidance to the Capital Market.
It said, "All public companies are required to continue to make material disclosures to investors on the impact of COVID-19 pandemic on their business operations."
"They should also continue to disclose the trend and outlook for the company, and updates on implementation of business continuity plans. Public companies are to publish these disclosures on their websites and on other relevant media" it further stated.
SEC further stated that "Public companies who plan to conduct AGMs are required to ensure that the conduct of the meetings comply with the provisions of the Companies and Allied Matters Act, the Investments and Securities Act, the SEC Rules and Regulations, relevant government and health circulars and guidelines issued in this regard."
SEC said debt issuers are also expected to continue to engage Trustees to ensure that relevant disclosures are provided. Trustees are required to provide updates to the Commission accordingly.
The Commission enjoined all CMOs to continue to monitor the real and potential risks COVID-19 may have on their business operations and the discharge of services to investors and clients, stating that for further guidance, the Commission may be contacted through the dedicated email addresses for filing CMOs returns.
AfDB Celebrates Milestone with First Social Bond Listing on London Stock Exchange
The African Development Bank's "Fight Covid-19" social bond, the largest social bond to date to be issued in the capital markets, listed on London Stock Exchange on Friday 3 April 2020, and is now available through its Sustainable Bond Market.
The listing marks an important milestone as the Bank launches its first bond on London Stock Exchange.
The over-subscribed transaction, which attracted $4.6 billion of interest in the book and raised an exceptional $3 billion, was launched to alleviate the impact of Covid-19 on Africa's economies and livelihoods.
The three-year maturity bond garnered interest from central banks and official institutions, bank treasuries and asset managers including Environment, Social and Governance (ESG) investors.
Several high-quality ESG investors actively supported this remarkable transaction, including Affirmative Investment Management (UK), Breckinridge, Columbia Threadneedle (USA), the Government Pension Investment Fund, the International Fund for Agricultural Development, Pension Boards – United Church of Christ, PineBridge Investments, Praxis Impact Bond Fund, TIAA/Nuveen and the United Nations Development Program.
"The international community must work together to successfully tackle the coronavirus pandemic. The UK, along with partners like the African Development Bank and London Stock Exchange Group, is supporting the most vulnerable countries to invest in their own health systems and avoid economic hardship," International Development Secretary Anne-Marie Trevelyan said about the listing.
"While we invest in areas like vaccine research to help end the pandemic sooner, this private investment through the AfDB, and our support for emergency lending through the IMF, will also help limit its impact on the global economy," Trevelyan further noted.
The London Stock Exchange, at the heart of London's vibrant financial hub, is championing forward-looking initiatives aimed at deepening and diversifying the market. Its dedicated Sustainable Bond Market (SBM) draws innovative issuers and improves access, flexibility and transparency for investors.
Eligible social or sustainability bonds with use of proceeds aligned to mitigating the impact of Covid-19 will be admitted on the exchange with admission fees waived for an initial period of three-months, London Stock Exchange has announced.
Such social and sustainability bonds fund essential services such as healthcare, water and sanitation, supporting employment, or with a link to the relevant UN Sustainable Development Goals.
Nikhil Rathi, CEO, London Stock Exchange plc and Group Director of International Development, said: "We welcome the first bond from African Development Bank to list on our market and support them in their vital efforts to mitigate the impact of Covid-19 across Africa. This bond highlights the important role that social and sustainability bonds can play in directing funding to those countries, sectors and people across the world heavily impacted by this pandemic."
The Bank established its Social Bond framework in 2017 and raised the equivalent of $5 billion through issuances denominated in US dollars, Euro and Norwegian krone.
The President of the African Development Bank, Akinwumi Adesina, said: "We are proud to announce that our first listing on London Stock Exchange is a social bond. This is only the beginning of a stronger partnership between the African Development Bank and London Stock Exchange. We will mobilize all we can on the capital market to fight the coronavirus in Africa."
The Bank's previous activity in the social bond market has seen financing to build hospital capacity, boost access to health and healthcare services, strengthen health systems, provide improved access to water and sanitation, and create jobs across the continent.
Commenting on the listing, Martin Scheck, CEO of The International Capital Market Association or ICMA, said: "We believe Social and Sustainability Bonds can provide an immediately actionable channel for the market to finance projects that directly contribute to alleviating the social and economic impact of the Covid-19 crisis."
Swazi Tshabalala, Acting Senior Vice President, African Development Bank Group, said: "The African Development Bank is at the forefront of helping African countries fight this pandemic with innovative financing solutions. We welcome this partnership with London Stock Exchange which will help us expand the horizon of investors that are interested and committed to Africa's sustainable development."
Hassatou N'Sele, Treasurer, African Development Bank Group, said: "We appreciate the partnership with London Stock Exchange as we strive together to move the African continent forward. Today more than ever, Africa and the world need to stand as one to ride out the Covid-19 crisis."
NAICOM Urges Insurance Firms to Maintain Sanctity of Policy Contracts During Restrictions
The National Insurance Commission, NAICOM, has directed insurance firms in the country to maintain sanctity of insurance contracts entered into with clients.
In a circular titled RE:  EFFECT OF COVID-19 ON INSURANCE OPERATIONS:  referenced NAICOM/DPR/CIR/27/2020 and  NAICOM/DPR/CIR/28/2020  dated  24  and  27 March 2020 respectively, the regulator granted firms some measure of leeway as part of business continuity measures and to, as much as possible, ensure availability of insurance services and protections of insurance policy holders during the COVID-19 movement restriction.
The NAICOM in the circular granted that Where Approval-In-Principle for the preceding insurance period had been granted, all renewals or extensions of the foreign reinsurance proportions that become due during COVID-19 movement restriction are permitted for renewal on existing basis.
It also said that where  Approval-In-Principle  for  the  foreign  proportion  of  a  new  insurance placement is required during the COVID-19 movement restriction, it shall be treated on the basis of "Use and File" subject to prior exhaustion of in-country capacity, adding that for the avoidance of doubt, after utilizing available local capacity, the lead insurer is permitted  to  reinsure  the  excess  of  the  risk  offshore  and  submit  relevant documentations to the Commission thereafter.
Also granted is that all Post Placement Reports, Reinsurance Treaties and other related special risk foreign reinsurance documentations due for submission during the pendency of theCOVID-19 restrictions are to be submitted when movement restrictions are lifted.
The regulator in the document signed by Pius T. Agboola, Director, Policy and Regulation, also noted that all insurance/reinsurance placements shall be done in accordance with other relevant extant insurance laws, regulations and guidelines while all submissions to the Commission including hard-copies sequel to the above forbearance shall be donenot later seven (7) days from the end of COVID-19 Movement Restrictions.
It advised firms to be diligent, circumspect and supportive of Government in its efforts to tame the COVID-19 Pandemic.