Shell Pens Bonga North-West Flowline, Installation Contract
Shell Nigeria Exploration and Production Company (SNEPCo) has signed a contract with Saipem Contracting Nigeria Limited for the provision of crude oil flowlines and installation of other production facilities for its Bonga North-West offshore project.
Tony Okonedo, corporate media relations manager, said that the development followed a competitive tender and agreement between SNEPCo, the Nigerian National Petroleum Corporation (NNPC/NAPIMS) and Saipem.
Under the terms of the contract, he said Saipem would design, fabricate, install and pre-commission the 13-kilometre subsea flowlines that will convey crude oil from the Bonga North-West's wells to existing production facilities, as well as install production manifolds, umbilical and subsea controls distribution units.
The Bonga North-West project involves the drilling of 12-wells in water depths of some 1200 metres, and provision of associated facilities to tie into the existing Bonga floating production and storage facility (FPSO).
The initial phase of the project comprises the drilling of five subsea wells. Seven main contracts including the flowline and the installation contract are planned for the execution of the project.
Chike Onyejekwe, managing director, SNEPCo said: "We have chosen a highly qualified contractor for this assignment and our expectation is that the work will be executed safely and within the terms and conditions of the contract.
We remain convinced that as a team, we have what it takes to execute this work and deliver a project which will complement the existing and highly successful Bonga offshore project. "
Yves Inbona, chief operating officer, Offshore Business Unit of Saipem, said: "For Saipem, it is a new milestone as well as another opportunity to demonstrate our dedication to safety. Saipem Contracting Nigeria holds the best safety record in the entire Saipem Group.
This comes as a result of dedication and training by safety experts both in the group and in Nigeria who have a strong commitment to safety in onshore, offshore and in green projects. We have been investing in facilities and this contract offers a technical challenge as well as an opportunity to deploy our tested technology with our local partners."
SNEPCo had earlier this year, awarded contracts for other aspects of Bonga North West to encourage Nigerian content. The Front End Engineering Design (FEED) and detailed design of topsides facilities were undertaken by the National Engineering and Technical Company Limited (NETCO) – a subsidiary of NNPC, in conjunction with SNEPCo engineers, while Weltek Limited is executing the topsides modification work, including procurement, onshore fabrication, offshore installation and hook-up.
Located in Oil Prospecting Licensed (OPL) 212, the Bonga concession was awarded in 1993 during the first round of bidding for Nigeria's deepwater frontier acreage. It is operated by SNEPCo (55 per cent) on behalf of NNPC under a Production Sharing Contract (PSC).
SNEPCo has a Joint Operating Agreement (JOA) with Esso Exploration and Production Nigeria (Deepwater) Limited (20 per cent) NAE Nigerian Agip Exploration Limited (12.5 per cent) and Elf Petroleum Nigeria Limited (12.5 per cent) in respect of OPL 212.
Shell also disclosed on Monday it plans to start output from its proposed Prelude floating liquefied natural gas plant by 2016.
The Prelude FLNG project, off Western Australia state, the Browse basin, has an estimated operational life of 25 years, Shell said in an environmental impact statement released on Monday for public comment.
Shell said it expects to make a final investment decision on the project in early 2011, after which it will take about five years before construction of the FLNG facility will be completed and towed to site for start-up.
The proposed production timeframe for Prelude coincides with at least four other planned LNG projects in the Asia-Pacific region and could add to concerns about a potential supply glut in the middle of the next decade, a Reuters report said.
Projects that are targeting first gas in around 2016 include Chevron's Wheatstone project, Woodside Petroleum's Sunrise project, Inpex's Ichthys development and the Bonaparte FLNG project owned by GDF Suez and Santos.
Shell said last week that the Prelude LNG project would be the first application of its FLNG technology anywhere in the world and could be the world's first operational floating LNG platform, depending on the progress of rival projects.
The Prelude project will have a low environmental footprint as its location is restricted to 200 kilometres offshore, away from sensitive issues such as turtles, whales and the pristine coastline, Shell said in the report.
The Prelude FLNG project is estimated to produce a maximum of 3.6 million tonnes per year of LNG, 1.3 million tonnes of condensate and 400,000 tonnes of liquefied petroleum gas.
NCC Arrests Man for Hacking into DSTV System
Nigeria Copyright Commission (NCC), has arrested one Mr Aliu Olalekan, for allegedly hacking into DSTV system and watching the channels free without subscription.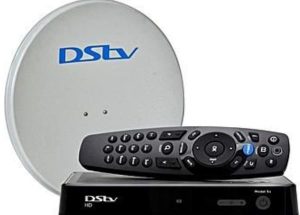 Mr Matthew Ojo, NCC Director in the Lagos Directorate Office said this while speaking with newsmen in Lagos, on Tuesday.
He said that the suspect used to watch DSTV channels free without subscription on his Android phone via an app which he downloaded on google play store.
"This suspect distributed the know-how to his telegram followers and on his blog with the aim of gaining more followers and viewership on his blog and makes more money through google ad-sense.
"The operation was based on surveillance which had earlier been carried out by the Multi-choice team and verified by a copyright inspector, " he said.
He added that the arrest was made in collaboration with a team of copyright inspectors led by the Head of Enforcement Department, Mr Charles Amudipe.
Others included; a team from Multichoice Nigeria led by Mr Umar Ibrahim and policemen from Lagos Command Headquarters, Ikeja.
Ojo said that the joint team conducted an anti-piracy operation at the premises of the culprit in Amukoko, Lagos.
According to him, the suspect was contacted on phone by a member of the operation team on the disguise of patronising him. "The suspect came out to meet the caller and in the process of discussion, he was apprehended.
"The suspect took the team to his resident. The squad paraded his one-room apartment and recovered his laptop and phones used in perpetrating the ungodly act. "He was arrested and brought to the copyright commission office for further investigation, " he said.
Ojo said that, on getting to the commission's office, the statement of the suspect was taken and the inventory of items seized from him taken. He said that investigation on the matter was still ongoing and if found guilty the suspect will be charged to court.
NCC, Digital Encode Support NITRA Innovative Tech Forum On Post-COVID-19 Strategies
The Nigerian Communications Commission (NCC), Nigeria's telecommunications regulator and Digital Encode, Cybersecurity and Compliance advisory company, have indicated interest to partner with the Nigeria Information Technology Reporters Association (NITRA), the national umbrella body of ICT reporters, as it organizes a forum that will x-ray the industry's future plans for ICT growth post pandemic era.
The event, slated to hold on October 15, 2020, will seek to discuss the needs for a fortified ICT sector after the COVID-19 era, and the level of preparedness of ICT stakeholders to embrace the challenge of being pivotal to the stability and growth of all other sectors.
A statement from NITRA National Secretariat in Lagos indicates that due to the pandemic and need to observe the COVID-19 protocol on social distancing, the event will be held via a Webinar.
This year's theme, "Multi-stakeholder Approach To National Recovery Post-Pandemic", is in line with the annual event's generic theme, 'NITRA Innovative Tech Forum', a contribution by NITRA to the development of Information and Communication Technologies (ICTs) innovations and policies in Nigeria.
Prof. Umar Danbatta, executive vice chairman, NCC is expected to deliver the keynote speech at the event and will throw more light on Federal Government's plans, programmes and policies on post-pandemic strategies using ICT.
Dr. Adewale Obadare and Dr. Seyi Akindeinde, founders of Digital Encode, while accepting to support the event expressed their readiness to offer their expertise in Cybersecurity for organisations to prepare against cyber- attacks with the new normal.
They will also highlight areas that are high risks that need fortification in terms of cybersecurity.
Speaking on the event, Mr. Chike Onwuegbuchi, national chairman, NITRA, noted that as the COVID-19 pandemic continues to leave its negative trails across the globe, economic reboot for countries will not only depend on how well they readapt to the new normal, but also more on their recovery plans.
According to him: "While the federal government has consistently expressed its willingness to set all policies in place to engender growth, and accelerated implementation of these policies, private sector firms have also shown great hunger for the task ahead in post-COVID-19 era.
However, the question that needs to be answered is whether all stakeholders are ready for the required task ahead."
The event will also offer participating companies opportunities to publicize some of their individual efforts at contributing to reacting a soft landing or lifeline for SMEs and other ancillary companies as the pandemic threatens their survival.
Digital Encode is a multi-award winning and leading consulting and integration firm that specializes in the design, management, and security of business-critical networks, telecommunications environments and other Information Technology (IT) infrastructures.
NCC Threatens Illegal Users of GSM Boosters with Arrest, Prosecution
Nigerian Communication Commission (NCC) has warned telecom consumers to desist from using illegal GSM boosters.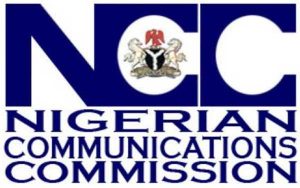 The commission also said that anyone caught using a GSM booster without obtaining approval of a duly licensed network operator will face arrest and prosecution.
GSM boosters are devices that transmit and receive telecommunications signals and can therefore interfere with other radio frequency equipment.
Ikechukwu Adinde, director, public affairs, NCC, said in a notice published on NCC website, that only licensed network operators are allowed to use GSM boosters.
The booster, also known as amplifier or repeater is made up of three main elements – exterior antenna, amplifier, and interior antenna.
They form a wireless system to boost cellular reception
"Members of the public should note that, willful interference with any wireless telegraphy is an offence under Section 16 of the Telegraphy Act, 2004,"it said
The agency said it will not condone any flagrant breach of this law.
It has also enforced measures to prosecute offenders.
Accordingly, monitoring mechanisms have been put in place and anyone caught using a GSM booster without obtaining approval of a duly licensed network operator will face arrest and prosecution.
"Any member of the public with useful information regarding the illegal use of GSM Boosters should contact the Commission on 09-4617000/7351 or send an email to [email protected]," the notice said.
"Individuals desirous of using GSM Boosters should note that they can only do so in conjunction with licensed network operators," it added.