Staff Management in Courier Companies
Managing director of one of the indigenous courier companies hinted recently that for courier business to be profitable that adequate monitoring is needed to see that workers are doing the right thing at the right time.
No doubt, there is usually a line structure in every organized office with some level of control resting on supervisors and managers. Every body is made to know what his or her responsibilities are in the office. But for an employee to be productive does not end in him knowing his role, it is actually doing what he is expected do as an individual or within a group whether he is being monitored or not.
To improve overall business communication so as to clearly and effectively communicate the essence of the company, it's time to have a look at your brand with fresh eyes and consider if you have really got the right staff that will help to navigate your company out of the ocean of economic turbulence.
Workers are key assets in every organization and commentators have advised that workers should not only be taken as tools that are used to do the job, employers should strive to provide good work environment for their workers.
Unfortunately in most of the courier companies locally promoted, staff welfare matters are more often than not important in the scheme of things. It is either that workers are poorly paid in terms of monthly salaries or that salaries pile up for months unpaid.
This issue came up at the recent Courier Regulatory Department seminar where Dr. Simon Emeje, CRD boss mentioned that in a free enterprise such as the courier, the operator determines what to pay the workers. Even at that, he was quick to add that poor remuneration is a way of encouraging fraudulent practices in an organization. Dr. Emeje urged courier operators to pay their workers well to curb the incidence of job turn over in the industry saying that " if you pay peanuts as an employer you get monkies ".
I consider it inhuman that some companies offer to pay graduates (whether secondary or university) ten thousand naira a month in the 21st century. Such employers are just capitalizing on the labour situation in the country, but if I may ask what level of service would you expect from someone receiving ten thousand naira a month as salary? Obviously the employee may add little or no value to the organization considering the quantum of challenges confronting him which he may not be able to address legitimately with his means unless he devises other means of survival may not augur well for the company he is working for.
At this point, there is need to say that every courier company that wants to keep afloat has to manage its brand very well. This requires the development and upkeep of the corporate identity to ensure adherence to corporate brand guidelines and to improve overall business communication so as to clearly and effectively communicate the essence of the company . There is need that employers share information with employees. Siyanbola Oladapo, Bowill Errands boss and Anco secretary general believes workers have to be taken along in managing a company. According to him, this will enable the workers to know if the company is making profit or not. He therefore emphasizes the need for healthy relationship between the employer and the employed for the overall interest of the company.
Ndukwe Reveals Secret of MTN's Dominance Of Nigeria's Telecoms Space
Dr Ernest Ndukwe, Erstwhile Executive Vice Chairman and Chief Executive Officer of the Nigerian Communications Commission (NCC), has been speaking on why foremost telecommunications services provider, MTN, has continued to dominate the Nigerian telecom space like a colossus.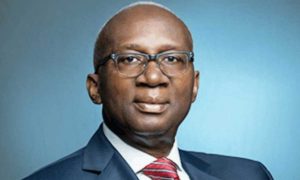 Ndukwe, speaking on Tuesday as a guest at the Virtual Digital Africa VIP Leadership Series powered by Digital Africa, organisers of the annual Digital Africa Conference & Exhibitions, noted that three factors – strong financial position, good management and discipline in terms of managing resources, separate MTN from the rest of the pack.
"I think it is important to say that MTN is a particularly disciplined company right from its roots; it has always been a well-run organization. It has not had the board squabbles of its competitions. Since the first board of MTN (Nigeria), some of the board members just retired last year (2019). Meanwhile, their competitions have had various owners, various quarrels, and various issues," he said.
Ndukwe, who is the Chairman of MTN Nigeria Board, said that nobody can be blamed for this position as the way organisations manage their affairs translates to the kind of position they occupy in the business environment.
"One thing that people don't know also is that for the first five years of existence of MTN in Nigeria, it did not pay dividends to its shareholders. They recognized the importance of scale and were pumping in all the earnings, all the profits into building networks. They started building their own microwave links; they started building their own fibre optic links all across the country because it's a matter of planning.
"Let it be said that technology changes, the best company today might not be the best company tomorrow. A few years ago, Facebook was not on the reckoning but today, is a much bigger company. People might not make it in terms of telecommunications service delivery because in certain countries, there is actually a certain number after which the market gets saturated. There are opportunities in the technology space; all that is needed is for operators to discover them and leverage.
"When Zoom started, no person knew it was going to scale to the level it has now reached; thanks to Coronavirus. People should continue to look for opportunities and niche markets and go there because that's where they can scale. There are many companies that are doing very well in the financial technology space in the country too."
Dr. Ndukwe also talked about NITEL, 5G, the Stock Market, companies he admires in Nigeria and the concept of a single African Telecoms network.
TStv Lures Subscribers with N5 Daily Subscription
TStv, a local satellite television network, has said that it will on October 1, roll out pay-per-view services in 18 states to mark the country's independence on October 1.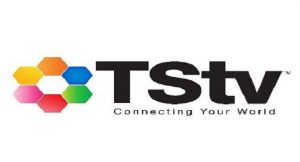 Dr. Bright Echefu, managing director of the company, who said this on Tuesday in Abuja, said that the company had surmounted the challenges it encountered after its launch in October 2017 and was better positioned to deliver quality services to Nigerians.
He said that the pay-per-view entails the minimum of N3 and maximum of N5 daily subscription per channel.
According to him, the company since 2017 went back to the drawing board to address all lapses to give Nigerians value for money and that while services will begin in 18 states on October 1, the remaining states will enjoy services from October 10.
"While we were off the radar, we properly studied the business and we have created a model to fit every Nigerian's desire. We have created the pay as you view model where Nigerians will pay only for the channels they want to watch.
"Nigerians will be able to choose their bouquet by themselves, by choosing only those channels that they want to watch and pay for with a minimal amount per pay; 108 channels are available on our platform and more than 80 of them are High Definition (HD)," he said.
Echefu also said that as a gift to Nigerians for their steadfastness and understanding, the company had made the Grande Sports Extra Channel and some other local channels free to all Nigerians for one year.
While saying that Nigerians would be able to enjoy the ability to pause the decoder when not in use for a long period, he however, said that to safeguard against abuse, genuine reasons must be given for pausing the services.
He also commended the Federal Government for giving the company the desired support to start again after the challenges that led to its failure when it was first launched.
Oreoluwa Adesakin, First Bank Staff Jailed for Stealing N49m
Oreoluwa Adesakin, a staff of First Bank of Nigeria Limited, has been convicted for fraud and handed a total term of 98 years in prison by Justice Muniru Olagunju of the Oyo State High Court.
But she will spend just seven years in jail.
Adesakin was found to have committed financial fraud against First Bank to the tune of N49,320,652.32.
She also stole $368,203.00 belonging to the bank, which she converted to her personal use.
Adesakin, before she was busted by the bank and sacked, was its Money Transfer Operator, saddled with the responsibility of effecting payments through Western Union Money Transfer and MoneyGram platforms.
The convict was prosecuted by the Ibadan Zonal Office of the Economic and Financial Crimes Commission, (EFCC), on a 14-count charge, bordering on stealing, forgery and fraudulent accounting.
One of the counts read: "That you Oreoluwa Adesakin sometime between the months of May, 2013 and November, 2013, at Ibadan within the Ibadan Judicial Division, whilst being a staff of First Bank PLC stole the sum of N25,974,116.13 (Twenty Five Million, Nine Hundred and Seventy Four Thousand, One Hundred and Sixteen Naira, Thirteen Kobo) from First Bank PLC MoneyGram Payment Naira Account, property of First bank PLC."
She pleaded not guilty to the charge.
Usman Murtala, prosecution counsel, presented every vital document and witnesses which nailed the convict.
Justice Olagunju noted that the EFCC presented incontrovertible evidence against the convict and did a diligent investigation and prosecution.
He thus pronounced Adesakin guilty of all the counts.
He sentenced her to seven years in prison without an option of fine on each of the 14 counts. The sentencing will run concurrently.
Apart from the jail term, the convict is also to restitute the First Bank, through the EFCC, all the money she stole.
The convict was arraigned April 4, 2014 by the EFCC following a conclusion of investigations against her which arose from a petition from her former employer, dated December 18, 2013.
The bank alleged in the petition that Adesakin fraudulently manipulated its Moneygram accounting and withdrew N49,320,652.32 and another $368,203.00 for herself, which the bank only uncovered while reviewing its internal account.
The EFCC was also able to establish that the convict used part of the proceeds of her crime to acquire landed properties in different parts of Oyo State.