Sustaining Small and Medium Enterprises for Nigeria's Economic Growth
The SMS &P team – Small and Medium Scale Businesses and Partners – is fully dedicated to supporting SMEs. The team works closely with Microsoft's network of partners. Marius Moantsoga, SMS&P Lead for Microsoft Nigeria explains the role of SMS in the economy. He spoke to emeka okafor.
The World Economy
It is hardly necessary to make the point that we are in the midst of an economic downturn that has permeated markets worldwide. The issue dominates our government's agenda and is splashed across our media. Few of us have failed to feel its impact directly. This downturn is truly a global issue and is proof—as if it were needed—that we live in a global village, where the ripples of one uncertain market can be felt across the world.
Nigeria has not been isolated from the impact of this recession. In fact, according to the 2008 African Economic Outlook published by the Organisation for Economic Cooperation and Development (OECD), Nigeria's growth rate is expected to fall to 4% in 2009 as a result of the Organization of the Petroleum Exporting Countries' (OPEC) quota on oil production, as well as declining foreign investment.
In recent years there has been a strong focus on making Nigeria attractive to foreign investors and international corporations with the aim of spurring economic growth through imported expertise and capital. Inevitably there is some concern now as to how this economic climate will impact these growth factors.
However, the reality is that Nigeria's small and medium enterprises (SMEs) account for 70% of the country's industrial jobs and some 95% of its manufacturing activity. This is according to the African Development Bank (AfDB) and the OECD. As such, while we must be mindful of ensuring Nigeria remains an attractive prospect for foreign investment, it is vital that we remain committed to the growth and success of our own SMEs.
Sustainable Foundations
SMEs are the foundation for Nigeria's sustained economic growth. They serve as an engine of job creation and skills development. Businesses built and nurtured in Nigeria utilise our local talent—both men and women—and encourage entrepreneurship and a culture of self-reliance. They also transcend different industries, spurring economic diversification and enabling the development of rural communities.
By creating an environment where people are encouraged to pursue their entrepreneurial ambitions, we can ensure that our talented citizens remain in Nigeria.
Challenging Times
Setting up a business and fostering its growth is a challenge in any economic climate. In today's market conditions, just getting a business off the ground, let alone seeing it survive well into the future, is a daunting challenge.
According to the FATE Foundation, a Nigerian organisation developed to promote business and entrepreneurial development among Nigeria's youth, rapid urbanization, coupled with a shrinking economy, has created an environment in which over 70% of the recent graduates who reside in urban areas are unemployed. While many of these graduates are eager to set up their own businesses, only a few have succeeded.
And the SMEs that are already up and running are finding it difficult to secure the credit they need to sustain their businesses in the face of reduced customer demand.
The reality is that the economic crisis requires us to take decisive steps to protect the years of economic growth we experienced. It is important to ensure that the progress made in creating an environment where such businesses could be set up and succeed is not undone.
The consensus across Africa is that SMEs will play a critical role in ensuring our survival through these times. In fact, the AfDB recently extended a US$100 million line of credit to Nigeria's Intercontinental Bank so that Nigeria's SMEs could access the money they need to sustain their operations.
Also, the African Commission just proposed partnering with the AfDB to establish a US$3 billion African Guarantee Fund to boost the development of SMEs in Africa. In the words of the Commission, such investment will unleash the power of African entrepreneurship by enabling young people to translate their good ideas into practical plans.
Our own government has likewise implemented a number of initiatives to support the development of SMEs. One is the Small and Medium Enterprises Development Agency of Nigeria, which works to establish business support centres and provide our SMEs with enhanced access to finance and management training
Another is the Small and Medium Industries Equity Investment Scheme fund, which requires all banks in Nigeria to set aside 10 percent of their annual after-tax profit for equity investment in small and medium sized business. Such initiatives are crucial to ensuring that funds are channelled to the businesses that need them most.
Taking Advantage of Technology
Entrepreneurs can also use the technology already at their disposal to surmount some of the challenges they face. It's a fact that technology is effectively enabling individuals to set up and run a business from their homes.
Looking Forward
Enabling the success of our local SMEs is not just about facilitating Nigeria's immediate economic recovery or ensuring long-term sustainable growth. It is also a vital element in seeing Nigeria compete on the global economic stage. The world's greatest success stories all began as small enterprises, and some of the world's most powerful nations, such as the United States, have been built on the strength of an entrepreneurial culture.
Among the many SMEs already in existence in Nigeria, or the budding entrepreneurs eager to set up new enterprises, there may well be the world's next Bill Gates or Aliko Dangote. It is to Nigeria's benefit, particularly in these tough times, that we continue to create an environment where such businesses are nurtured.
FG Bans Emirates Airlines from Operating in Nigeria
Federal Government has included Emirates Airlines in the list of airlines not allowed to operate in Nigeria.

This is part of measures to curb the spread of COVID-19 in the country.
Hadi Sirika, minister of Aviation, confirmed this via his Twitter handle on Friday.
According to Sirika, the decision was taken following a meeting between the Presidential Task Force (PTF) and European Unions (EU).
The ban would take effect from Monday, September 21, 2020.
"The PTF sub-committee met today with EU Ambassadors to discuss Lufthansa, Air France/KLM ban.
"The meeting progressed well. Emirates Airlines's situation was reviewed and they are consequently included in the list of those not approved, with effect from Monday the 21st September 2020," Sirika tweeted.
Facebook to Open Office in Lagos
As part of its continued commitment and on-going investment in Africa, Facebook announced it will be opening an office in Lagos, Nigeria – its second office on the African continent.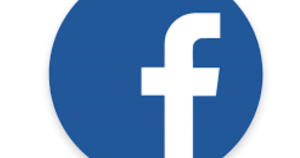 Aimed at supporting the entire Sub-Saharan Africa region, the office is expected to become operational in H2 2021 and will be the first on the continent to house a team of expert engineers building for the future of Africa and beyond.
Facebook's office will be home to various teams servicing the continent from across the business, including Sales, Partnerships, Policy, Communications as well as Engineers.
Commenting, Ime Archibong, Facebook's Head of New Product Experimentation said: "The opening of our new office in Lagos, Nigeria presents new and exciting opportunities in digital innovations to be developed from the continent and taken to the rest of the world.
"All across Africa we're seeing immense talent in the tech ecosystem, and I'm proud that with the upcoming opening of our new office, we'll be building products for the future of Africa, and the rest of the world, with Africans at the helm. We look forward to contributing further to the African tech ecosystem."
The investment of the new Facebook office follows the 2018 opening of NG_Hub, its first flagship community hub space in Africa in partnership with CcHub, and the 2019 opening of a Small Business Group (SBG) Operations Centre in Lagos, in partnership with Teleperformance.
Providing outsourced support to all English-speaking advertisers across Sub-Saharan Africa, the SBG office supports Small Medium Businesses (SMBs) through its Advocacy, Community & Education (ACE) programme, as well as its Marketing Expert sales programmes – all aimed at enabling SMBs to accelerate the growth and development of their businesses.
"Our new office in Nigeria presents an important milestone which further reinforces our ongoing commitment to the region", commented Kojo Boakye, Facebook's Director of Public Policy, Africa. "Our mission in Africa is no different to elsewhere in the world – to build community and bring the world closer together, and I'm excited about the possibilities that this will create, not just in Nigeria, but across Africa."
Since the opening of its first office in 2015, Facebook has made a number of investments across the continent, aimed at supporting and growing the tech ecosystem, expanding and providing reliable connectivity infrastructures and helping businesses to grow locally, regionally and globally.
This includes the recent rollout of its SMB Grants programme in Nigeria and South Africa, aimed at supporting over 900 businesses by providing a combination of cash and ad credits to help small businesses as they rebuild from COVID.
The development of 2Africa, the world's largest subsea cable project that will deliver much needed internet capacity and reliability across large parts of Africa, as well as its ongoing training programmes across the continent which support various communities including students, SMBs, digital creatives, female entrepreneurs, start-up's and developers.
Nunu Ntshingila, Regional Director, Facebook Africa, said: "We're delighted to be announcing our new office in Nigeria. Five years on from opening our first office on the continent in Johannesburg, South Africa, we're continuing to invest in and support local talent, as well as the various communities that use our platforms.
"The office in Lagos will also be key in helping to expand how we service our clients across the continent."
Victor Osimhen Set Make His Debut For Napoli As Lampard Up Against Familiar Foes
Football fans will enjoy another great weekend of football action as the new football season in Europe continues this weekend on DStv and GOtv.
The pick of Premier League matches this weekend is the meeting of Chelsea and Liverpool at Stamford Bridge on Sunday 20 September, which will air live at 4:30pm on SS Premier League.
The Reds completed a league 'double' over the Blues last season, with the teams' most recent meeting a 5-3 win for the Merseyside club in July.
Liverpool supporters have been concerned at their club's relative lack of action in the transfer market (certainly compared to Chelsea, who have recruited heavily and brought in world-class talent such as Moroccan attacking midfielder Hakim Ziyech, for example), but manager Jurgen Klopp insists he prefers working with a smaller group of players.
Elsewhere, Manchester United will open their campaign with a clash at home to Crystal Palace in the early-evening kick-off on Saturday 19 September, on SS Premier League at 5:30pm.
It will be the first chance for new Red Devils signing Donny van de Beek to have a taste of competitive English football.
Also on Saturday, Everton will face West Bromwich Albion at 12:20pm while Leeds United will face Fulham at 3pm with the day closing off with Arsenal vs West Ham United at 8pm, all on SS Premier League.
The Premier League matches for the weekend will continue on Sunday 20 September with Southampton vs Tottenham Hotspur at 12pm, Newcastle United vs Brighton & Hove Albion at 2pm and Leicester City vs Burnley at 7pm, all live on SS Premier League. On Monday 21 September, Aston Vila vs Sheffield United will air at 6pm and Wolverhampton Wanderers v Manchester City at 8:15pm both live on SS Premier League.
This weekend's La Liga sees the return to action for champions Real Madrid, who open the defence of their title with a match away to Real Sociedad at Sam Sebastian on the evening of Sunday 20 September showing live on SS La Liga, SS GOtv La Liga and SS GOtv Football at 8:00pm.
La Liga is packed this weekend with other exciting matches airing live on SS La Liga and SS GOtv La Liga. Getafe vs Osasuna will air at 8pm on Friday 18 September, while Villarreal v Eibar at 3pm and Celta Vigo vs Valencia at 8pm will both air on Saturday 19 September.
On Sunday 29 September, Huesca will clash with Cadiz at 3pm and Granada will face Deportivo Alaves at 5:30pm. GOtv will crown the weekend matches with Real Betis vs Real Valladolid at 8pm on Monday 21 September
The headline match from Italy's topflight this weekend sees champions Juventus open the defence of their title with a match at home to Sampdoria in the late kick-off on Sunday 20 September at 7:45pm on SS Football, SS Variety 3 and SS GOtv Select 1.
All eyes will be on new manager, Andrea Pirlo, who replaced Maurizio Sarri at the head of the Bianconeri in the off season.
Another key game this weekend will give Nigerian striker Victor Osimhen the chance to make his competitive debut for Napoli when they face Parma on Sunday afternoon, having joined the club for a huge fee from Lille a few weeks back. This will air at 11:30am live on SS Football, SS Variety 3, SS GOtv Select 1 and SS GOtv Football.
SuperSport remains the only platform to get English commentary from the legendary La Liga.
Don't miss the 2020-21 football season on SuperSport on DStv and GOtv. Visit www.dstvafrica.com and www.gotvafrica.com to subscribe or upgrade and join in on the excitement. While you're on the move, you can stream matches on DStv Now.