The Scramble for Africa Insurance Market. How beneficial?
That there is a vast market in the Nigeria's insurance market is an understatement. While it could also be said that the big insurance companies have offices across selected states in Nigeria, it is difficult to find any of the insurance companies having offices in all the 36 states of the federation. Also, the large areas of unexplored businesses are enough to sustain any operator who chose to so dare. Yet, while these large business opportunities are waiting to be explored, Nigerian insurance companies have not relented in their scramble for Africa insurance market. Industry watchers have expressed concern over the fast rate at which these firms compete to deliver quality services to the detriment of local market is being pursued. Analysts say that the present level at which Nigeria insurers are rushing to the West Coast is alarming. At the last count, twelve insurance companies have opened subsidiaries in some African countries. Many more are on the verge of doing so.
Ordinarily, it is a thing of celebration for Nigerian insurance companies to be exporting insurance services to other countries. If for anything else, it would attract the much-needed foreign exchange to the country. However notwithstanding the beauty of this exercise, concerned industry watchers opined that it may not be healthy for the needed local penetration in Nigeria.
Their argument is hinged on the fact that some of these companies' who are making waves in these African markets have not really established their foothold on the vast markets available in Nigeria.
Some see this as a mere ego trip while others tag it the scramble for the partition of African insurance market named after the historic partition of Africa.
Industry watchers believe that if the present scramble is not checked, Nigeria insurance companies may neglect the local market which needs full attention to rise to the level of the developed markets and accelerated development of foreign markets at the expense of the local one.
The question one may ask is, are some of the companies embarking on this scramble for African market well positioned for it? Of what benefit is a local insurer who has less than ten branches nationwide setting up subsidiaries in the West Coast?
According to concerned analysts, one of the main reasons why these companies are going abroad is because they want to meet the shareholders expectations.
They stated that some of these investors are so eager for a quick return on investments that waiting on the local market alone may not be enough to meet their demands.
Anther school of though believes that insurance is about risk taking so to some of these companies, there is need to explore any available opening anywhere whether for pure or speculative reasons.
At the moment, not less than 12 insurance companies have set up offices in the West Coast. Some have even gone as far as to the Far East and North African countries while more are exploring opportunities to join the band wagon train.
Out of the recapitalized insurance companies in Nigeria, a sizeable number have opened subsidiaries in Ghana, Liberia, Gambia, Uganda, Sierra Leone, Algeria, Tunisia, Egypt, Tanzania, Sao Tome & Principe, Conakry, among others..
Analysts are of the opinion that the actions of these companies are merely borrowing a leaf from similar moves by banks soon after the consolidation of Nigerian banks. However, some hold the opinion that the banks on such ego trips have good reasons to do so, having already consolidated their branch networks before embarking on it.
Industrial and General Insurance (IGI) is one of Nigeria's biggest insurers. While acknowledging the fact that it has done so well on the local scene, the insurance giant is reputed to now have so much presence on the global scene that it has almost become a household name. In 2005, IGI successfully acquired 60per cent government of Uganda's stake in National Insurance Corporation, thus becoming the first insurance company in Nigeria to achieve continental outreach.
IGI also has 60per cent controlling shares in Network Assurance Limited, Ghana, 60per cent holding in Gamstar Insurance in Gambia.
In like manner, IGI became the largest shareholder with 35percetn equity holding in SONARWA S.A., Rwanda. It also has significant presence in Sierra Leone and Tanzania.
Mr. Anthony Aletor, group managing director of Capital Express Insurance, had said at a forum that insurance companies should strive towards a good mix of their revenue base. One of the approaches to this, he said, is found in subsidiary operations which off-shore investments provide.
Supporting the adventure, he had said that what it portends is similar to the action of European Countries in the past to scramble for the African market because of the obvious advantages they stood to gain.
His support for off-shore investment also found anchor in the pattern of such investments which are spread across the difficult regions. The argument therefore is that it would be difficult for the investments to be uniformly plagued by adverse effects especially against the backdrop of the different socio-political and economic factors.
Another company that has also shown significant presence off-shore is Continental Reinsurance. According to Mr. Adeyemo Adejumo, managing director of the Company, Continental Re which is based in Nairobi, Kenya, is positioned to serve as a reinsure to many other countries outside Kenya. These countries, he said are Ethiopia, Uganda, Rwanda, Mozambique, Zimbabwe and Sudan.
As earlier said, the need to meet the companies obligations to shareholders inform some of these actions Staco Insurance Companies is among the young and dynamic ones venturing into the West Coast with a significance presence in Sierra Leone.
Mr. Fidelis Ako, managing director of Trinity Consulting Group , in a reaction challenged the local insurers to research not ways of breaking the insurance poor penetration leveling Nigeria, rather than opening subsidiaries abroad. He argued that if the insurance culture in those countries providing gat traction to Nigeria is weak, no reasonable company would invest in them.
He particularly frowned at the situation where some of these countries are not as large as one stake in Nigeria. "The size of some of these countries are smaller than one state in Nigeria which goes to show that it is the culture put in place by the people, the operators and the government at large" he said. Rather than embarking on ego tripping. Ako advised stakeholders to individually and collectively research into how to raise the aware level such that it becomes a necessity for every Nigerian to have insurance policy.
Recently, NICON Insurance opened a subsidiary in Sao Tome and Principe. According to Barrister Jimoh Ibrahim, group chairman, the venture into the tiny Island Country was born out of business boost .Industry watchers believe that one thing that seems to give added strength to this scramble is the poor exchange rate of the naira and the sliding economy. What do we stand to gain if our local insurers are becoming household names in other countries while they are not even known in many of the local government even in the major states of Nigeria. As the Nigerian insurance companies take us back to the legendary scramble for partition of Africa insurance markets, stakeholders are watching with keen interest to know how the action will benefit the nation's fragile market.
NCC Arrests Man for Hacking into DSTV System
Nigeria Copyright Commission (NCC), has arrested one Mr Aliu Olalekan, for allegedly hacking into DSTV system and watching the channels free without subscription.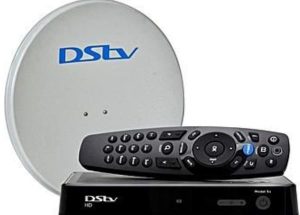 Mr Matthew Ojo, NCC Director in the Lagos Directorate Office said this while speaking with newsmen in Lagos, on Tuesday.
He said that the suspect used to watch DSTV channels free without subscription on his Android phone via an app which he downloaded on google play store.
"This suspect distributed the know-how to his telegram followers and on his blog with the aim of gaining more followers and viewership on his blog and makes more money through google ad-sense.
"The operation was based on surveillance which had earlier been carried out by the Multi-choice team and verified by a copyright inspector, " he said.
He added that the arrest was made in collaboration with a team of copyright inspectors led by the Head of Enforcement Department, Mr Charles Amudipe.
Others included; a team from Multichoice Nigeria led by Mr Umar Ibrahim and policemen from Lagos Command Headquarters, Ikeja.
Ojo said that the joint team conducted an anti-piracy operation at the premises of the culprit in Amukoko, Lagos.
According to him, the suspect was contacted on phone by a member of the operation team on the disguise of patronising him. "The suspect came out to meet the caller and in the process of discussion, he was apprehended.
"The suspect took the team to his resident. The squad paraded his one-room apartment and recovered his laptop and phones used in perpetrating the ungodly act. "He was arrested and brought to the copyright commission office for further investigation, " he said.
Ojo said that, on getting to the commission's office, the statement of the suspect was taken and the inventory of items seized from him taken. He said that investigation on the matter was still ongoing and if found guilty the suspect will be charged to court.
NCC, Digital Encode Support NITRA Innovative Tech Forum On Post-COVID-19 Strategies
The Nigerian Communications Commission (NCC), Nigeria's telecommunications regulator and Digital Encode, Cybersecurity and Compliance advisory company, have indicated interest to partner with the Nigeria Information Technology Reporters Association (NITRA), the national umbrella body of ICT reporters, as it organizes a forum that will x-ray the industry's future plans for ICT growth post pandemic era.
The event, slated to hold on October 15, 2020, will seek to discuss the needs for a fortified ICT sector after the COVID-19 era, and the level of preparedness of ICT stakeholders to embrace the challenge of being pivotal to the stability and growth of all other sectors.
A statement from NITRA National Secretariat in Lagos indicates that due to the pandemic and need to observe the COVID-19 protocol on social distancing, the event will be held via a Webinar.
This year's theme, "Multi-stakeholder Approach To National Recovery Post-Pandemic", is in line with the annual event's generic theme, 'NITRA Innovative Tech Forum', a contribution by NITRA to the development of Information and Communication Technologies (ICTs) innovations and policies in Nigeria.
Prof. Umar Danbatta, executive vice chairman, NCC is expected to deliver the keynote speech at the event and will throw more light on Federal Government's plans, programmes and policies on post-pandemic strategies using ICT.
Dr. Adewale Obadare and Dr. Seyi Akindeinde, founders of Digital Encode, while accepting to support the event expressed their readiness to offer their expertise in Cybersecurity for organisations to prepare against cyber- attacks with the new normal.
They will also highlight areas that are high risks that need fortification in terms of cybersecurity.
Speaking on the event, Mr. Chike Onwuegbuchi, national chairman, NITRA, noted that as the COVID-19 pandemic continues to leave its negative trails across the globe, economic reboot for countries will not only depend on how well they readapt to the new normal, but also more on their recovery plans.
According to him: "While the federal government has consistently expressed its willingness to set all policies in place to engender growth, and accelerated implementation of these policies, private sector firms have also shown great hunger for the task ahead in post-COVID-19 era.
However, the question that needs to be answered is whether all stakeholders are ready for the required task ahead."
The event will also offer participating companies opportunities to publicize some of their individual efforts at contributing to reacting a soft landing or lifeline for SMEs and other ancillary companies as the pandemic threatens their survival.
Digital Encode is a multi-award winning and leading consulting and integration firm that specializes in the design, management, and security of business-critical networks, telecommunications environments and other Information Technology (IT) infrastructures.
NCC Threatens Illegal Users of GSM Boosters with Arrest, Prosecution
Nigerian Communication Commission (NCC) has warned telecom consumers to desist from using illegal GSM boosters.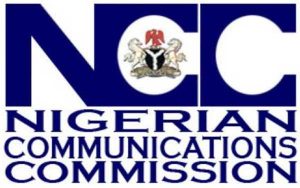 The commission also said that anyone caught using a GSM booster without obtaining approval of a duly licensed network operator will face arrest and prosecution.
GSM boosters are devices that transmit and receive telecommunications signals and can therefore interfere with other radio frequency equipment.
Ikechukwu Adinde, director, public affairs, NCC, said in a notice published on NCC website, that only licensed network operators are allowed to use GSM boosters.
The booster, also known as amplifier or repeater is made up of three main elements – exterior antenna, amplifier, and interior antenna.
They form a wireless system to boost cellular reception
"Members of the public should note that, willful interference with any wireless telegraphy is an offence under Section 16 of the Telegraphy Act, 2004,"it said
The agency said it will not condone any flagrant breach of this law.
It has also enforced measures to prosecute offenders.
Accordingly, monitoring mechanisms have been put in place and anyone caught using a GSM booster without obtaining approval of a duly licensed network operator will face arrest and prosecution.
"Any member of the public with useful information regarding the illegal use of GSM Boosters should contact the Commission on 09-4617000/7351 or send an email to [email protected]," the notice said.
"Individuals desirous of using GSM Boosters should note that they can only do so in conjunction with licensed network operators," it added.