UBA Foundation's National Essay Competition 2019 to Reward Schools with Highest Entries
UBA Foundation, the corporate social responsibility arm of the United Bank for Africa (UBA) Plc, has commenced the 2019 edition of its annual National Essay Competition in Nigeria with a call for entries.
Now in its 9th year, the essay competition, targeted at senior secondary school students in Nigeria is organised annually, as part of UBA Foundation's education initiative which is aimed at promoting the reading culture and encouraging healthy and intellectual competition amongst secondary school students in Nigeria and across Africa.
At the media launch which took place at UBA headquarters in Lagos, the call for entries was announced today.
Speaking at the event, Mrs. Bola Atta, chief executive officer, UBA Foundation, said the essay competition, which is in its ninth edition, will provide an opportunity for students in secondary schools across the country to put in their entries and to win prizes in the form of educational grants to study in any university of their choice on the African continent.
Beginning from last year, the prize money increased significantly as the UBA Foundation emphasises that education remains one of the foundation's key initiatives.
The first prize for the UBA National Essay Competition is a N2 million educational grant, while the second and third prizes are N1.5 million and N1m educational grants respectively.
Speaking to the students and participants at the event, Bola Atta said, "To us at the Foundation, this is our drive to improve the quality of education across the continent.
It is also our way of giving back to the society.  The competition is a key aspect of our investment drive in human capital, as we seek to improve knowledge base, allow students to express themselves and write creatively. We will continue to sustain the initiative because education is very important to UBA and we are more than committed to providing the necessary support for students in Nigeria and across the African continent," she noted.
"We are driven by the mantra to do well and do good and we will not relent in our efforts to touch lives through our various projects, and initiatives," Bola Atta told the excited students.
Explaining the modalities for the competition, she stated that entries received from students for the competition will be reviewed by a distinguished panel of judges made up of professors from reputable Nigerian Universities, who will then shortlist 12 best essays for further assessment.
Following this, a second round of the competition will involve the 12 finalists who will write a second supervised essay from which three best essays will be selected as the overall winners from the 12 finalists emerged from the first round of the competition.
Atta explained that the choice of essay for this year's competition is one that helps promote creative and analytical thinking in students and helps them to be problem solvers. This year, the topic is "What do you think the government should do to control fraud in Nigeria?"
It is important to note that apart from Nigeria, the national essay competition has been taken to other African countries including Ghana and Senegal. More  countries including Mozambique and Kenya will kick off the initiative this year. A unique component of this year's edition is that, schools that turn in the highest number of entries will be recognised and rewarded a special prize by the Foundation.
Also speaking at the call to entries today, Ogechi Altraide, Group Head, Direct Sales Agency who spoke on the benefits of reading and writing essays, motivated the students to research into the topics and give it their best shot, adding that there is the need for them to focus on adapting themselves to happenings in their generation, and to have a growth mindset. This she explained, will ensure that they can apply themselves and conquer whatever challenges they are faced with.
According to her, reading and writing go hand in hand, and so it is important for students to keep abreast of how the economy can develop through reading and writing.
An English teacher from Holy Child College, Ikoyi, Mrs Ezechukwu Ngozi, gave the students tips on how to write good essays, and advised them to keep to the proper tenets of essay writing to come out tops in
As the CSR platform for the UBA Group, UBA Foundation embodies the Group's CSR objectives and seeks to impact positively on societies through a number of laudable projects and initiatives.
Each year, the bank donates thousands of books to students in Nigeria and across Africa, under the 'Read Africa' initiative to encourage and promote the reading culture in secondary schools.
CBN Says Claims of N2,000, N5,000 Banknotes in Circulation Fake
Central Bank of Nigeria (CBN) on Sunday, denied videos and pictures of the purported circulation of N2, 000 and N5,000 banknotes in the country.
The apex bank in a tweet via the official Twitter handle are warned false and fake.
CBN called on Nigerians to disregard claims of such banknotes and urged members of the public to report anyone found in possession of such to law enforcement agencies.
Recall that in 2013, the CBN under the leadership of Sanusi Lamido Sanusi had said it was going to introduce a N5,000 banknote into the country.
Recently, the social media was abuzz after aman reportedly visited a bank and deposited the sum of N17m with yet to be designed or released N5000 and N2000 naira notes.
In accompany video, a lady could be heard in the clip, revealing how the man stormed the bank with the bundle of new 5000 and 2000 naira notes to deposit it.
CBN Revises Timelines for ATM Dispense Errors, Refund Complaints
Central Bank of Nigeria (CBN) has revised timelines for reversals and/or the resolution of refund complaints on electronic channels, with effect from June 8, 2020.
This is to further enhance service quality, particularly quick refunds when customers experience failed transactions, ATM dispense errors or disputes.
Isaac Okorafor, director, Corporate Communications of the apex bank said on Sunday that failed 'On-Us' ATM transactions (when customers use their cards on their bank's ATMs) shall be instantly reversed from the current timeline of three days.
"Where instant reversal fails due to any technical issue or system glitch, the timeline for manual reversal shall not exceed 24 hours.
"Refunds for failed 'Not-on-Us' ATM transactions (where customers use their cards on other banks' ATMs) shall not exceed 48 hours from the current three to five days.
"Resolution of disputed/failed PoS or Web transactions shall be concluded within 72 hours from the current five days."
He added that all banks had been directed to resolve the backlog of all ATM, POS and Web customer refunds within two weeks starting June 8, 2020.
Meanwhile, key service providers in the Nigerian payments system have also committed to establish an integrated dispute resolution platform for the industry and enhance their payment system infrastructure and processes to reduce incidences of transaction failure.
Okorafor requested bank customers to refer to the updated Guidelines for the Operation of Electronic Payment Channels on the Bank's website (www.cbn.gov.ng) for further details.
FirstBank Leverages Technology to Promote Virtual Bank Account Opening
First Bank of Nigeria Limited, has said it has reinforced its technology infrastructure to enable anyone in the country open a FirstBank account through their mobile phones, without visiting any of its branches nationwide.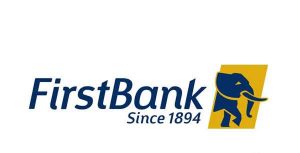 This is as part of efforts to enhance financial inclusion in the country.
The lender explained that the investment in its mobile banking infrastructure is in furtherance of the need to deepen financial inclusion in the country.
According to the bank, enabling account opening to be carried out on *894# USSD banking, FirstMobile (self-service telephone banking), its website – www.firstbanknigeria.com – as well as the Bank's staff, through the Direct Sales Executive (DSE) application installed on their mobile phone.
"ATMs and the bank's over 55,000 FirstMonie Agents spread across the country. Opening an account with FirstBank through any of these means is seamless, convenient, fast, and user-friendly.
Explaining how the DSE App works, the bank said, "It is an end to end encrypted mobile application installed on the phone(s) of FirstBank staff which enables them to open an account for to-be customers. Upon the completion of the account opening process via the DSE App, the customer is notified of his or her account number through a text message on the mobile phone used to register the account."
Commenting, Chuma Ezirim, group executive, e-Business & Retail Products, First Bank of Nigeria Limited, said, "beyond opening an account in any of our over 700 branches, we are delighted with the investments at reinventing our business processes over the years, especially with the use of technology. This has been critical to staying relevant in the industry for over 126 years and being the financial partner of the first choice to all our customers and Nigerians, irrespective of where they are.
"Creating these virtual ways of opening a bank account with us – thus; the staff DSE App, ATMs, FirstMonie Agents, *894# USSD banking, FirstMobile and our website – reinforces our resolve to ensure that more Nigerians and residents have access to banking, especially through our state of the art financial services and we remain resolute to being the key to banking, enabling business and financial activities that would continue to propel the country's economic growth and development", he added.
With FirstBank's *894# USSD banking, various banking activities are carried out on a mobile phone – across the four major GSM network operators in the country – without the use of the internet. To open an account via this means, dial *894# then select 'open an account' to provide the information required or by simply dialling *894*0#. The Bank currently has over 9.5 million of its nearly 20 million customers on its USSD banking platform.
The FirstMonie Agent Banking is an agent banking initiative from the bank that is designed to take banking closer to people, thereby bridging the gap between the banked and unbanked.
FirstMonie is a channel through which various banking activities like FirstBank account opening, funds transfer, bill payments, data and call credit recharge services, amongst others are carried out.
The Agent Banking initiative has also contributed to reducing poverty, being responsible for the indirect employment of over 150,000 people across the country.