UBA Launches Self-Printing Debit Card Machine @ Trade Fair
United Bank for Africa (UBA), Pan African financial institution, have announced that it is committed to continued investment in cutting edge technology for efficient and improved service delivery to its customers and by extension the business community.
Victor Osadolor, chief executive officer, UBA Africa, made the disclosure during a well-attended flag off ceremony of the 2019 Lagos International Trade Fair (LITF), in which UBA is the headline sponsor.
The event, which held at the Tafawa Balewa Square, had in attendance distinguished guests, including the Deputy Governor, of Lagos State, Mr. Obafemi Hamzat; President, Lagos Chamber of Commerce and Industry, Babatunde Paul Ruwase; Minister of State for Industry, Trade and Investment, Hajia Mariam Katagum; Commissioner for Commerce, Industry and Cooperatives, Lagos State, Lola Akande amongst others, Special Adviser to Lagos State Governor on Commerce, Industry, and cooperatives, Ajayi Oladele, among others.
Osadolor used the occasion to launch another first of its kind in Nigeria's financial sector, from UBA, called self-printing debit card machine, targeted at encouraging increased use of debit cards which also offers more options to pay.
The new self-printing debit card machine will allow for seamless business transactions with great value to customers and businesses.
He stated that that there is no gain saying that the world is tilting into a knowledge based economy, adding that businesses that would survive in the 21st century must invest in technology to remain competitive.
He also commended the federal government's efforts at improving the nation's investment climate, saying this is the reason the country is currently ranked fifteen place upwards in the global ease of doing business index.
He also added that the bank would continue to support initiatives aimed at boosting trade in the country.
On delivery of its brand promise, he said, "We are creating superior value for all our customers, because we believe they are key to our everyday operations."
He further said, the bank's small and medium scale enterprise banking unit has been actively supporting small businesses with industry-specific loans that ensure maximum impact.
According to Osadolor, UBA also keys into government intervention funds to expand access to credit facilities at competitive interest rates, while providing services such as advisory and technological infrastructure that help to reduce the cost of doing business.
"Most of our customers have enjoyed free advisory services that have helped them navigate the very difficult business terrain. We also have businesses, latching on to our technological assets to improve their services as well as foster growth"
Osadolor restated UBA's commitment to continue investing heavily in technology to remain a pillar to millions of businesses that have not only chosen to bank with UBA,  but have also partnered the bank for growth.
"We are consistently supporting our SMES. We have a huge amount of funds allocated to SMEs. UBA is committed to supporting entrepreneurship. We are the major promoter of the Fair. The new self-printing debit card machine will go along way in allowing for  seamless business transactions with attendant value to businesses.
He stated that: "At UBA, we are committed to being  role models for African businesses by creating superior value for all the stakeholders. Therefore we have over the years recorded increased growth".
Earlier, the Governor of Lagos State, Babajide Sanwo-Olu, represented by the Deputy Governor, Lagos State, Dr. Obafemi Hamzat, said the State's commitment to promoting and connecting businesses across transnational borders, remains strong and unshaken.
"We shall leave no stone unturned to ensure that Lagos State truly becomes a 21st century economy which actively supports the growth of the local economy through improved ease of doing business initiatives, innovative incentives and interventions as well as quality service delivery to a well-motivated public," he said.
On his part, the President of LCCI, Mr. Babatunde Ruwase said the theme of this year's fair underscores the importance of a robust business interaction to generate wealth and create value for the advancement of the Nigerian economy and the welfare of the citizens.
Ruwase said, "Creating a platform to promote trade and bilateral relations is of utmost importance to the LCCI.
"In UBA, we have chosen a suitable partner with extensive reach on the continent with capacity to engineer a seamless financial transaction required for an international trade fair of this magnitude," he said.
Speaking further on the partnership with UBA, he said: "The LCCI and UBA have partnered to give exciting services to visitors and exhibitors at the fair.
UBA is a foremost Pan African financial institution operating in 20 African countries, including the United Kingdom, the USA and France, thus offering unique services to the delight of visitors and exhibitors during the fair. This tells you that, we are more than committed to ensuring the business environment is beneficial for all investors.
"As a policy advocacy group, our programmes and activities are geared towards facilitating the realisation of the economic and social objectives of the government and making Nigeria an attractive destination for investment.
"Our economic and investment policies must be friendly to make Nigeria a major investment hub in Africa. "
He said Nigeria needs the right policies as well as a strong commitment to infrastructure development that will help revive investors' confidence in its economy.
Nigerian Manufacturing Sector Contracts for 5th Consecutive Month – CBN
The Manufacturing Purchasing Managers' Index (PMI) in September stood at 46.9 index points, indicating a contraction in the Nigerian manufacturing sector for the fifth month.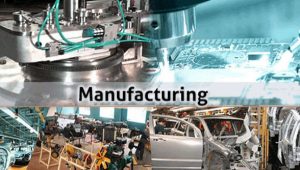 This was disclosed by the Central Bank of Nigeria (CBN) in its September PMI report released last week.
According to the report, four out of the 14 sub-sectors surveyed reported expansion (above the 50 per cent threshold) in September.
It listed the expansion order as electrical equipment; transportation equipment; cement and nonmetallic mineral products.
It said the remaining sub-sectors reported contractions in the following order: petroleum & coal products; primary metal; furniture & related products; printing & related support activities; food, beverage & tobacco products; textile, apparel, leather & footwear; chemical & pharmaceutical products; fabricated metal products and plastics & rubber products; while the paper product sub-sector was stable.
Production
At 47.3 points, the production level index for the manufacturing sector indicated contraction in September for the fifth consecutive month.
Of the 14 sub-sectors surveyed, five recorded increased production level, one reported same level of production, while eight recorded declines in production.
New Orders
At 46.4 points, the new orders index also contracted in September for the fifth consecutive month. Six sub-sectors reported expansion in new orders, while the remaining eight recorded contraction in the month.
Supplier Delivery Time
The manufacturing supplier delivery time index stood at 53.5 points in the month, indicating a faster supplier delivery time for the fifth time.
Six of the 14 sub-sectors recorded improved suppliers' delivery time, five reported same level, while three recorded slower delivery time
Employment Level
The employment level index stood at 44.1 points, indicating contraction in employment level for the sixth consecutive month.
Of the 14 sub-sectors, two recorded growth in employment, three recorded same level of employment, while the remaining nine recorded lower employment level in the review month.
Raw material Inventories
The manufacturing sector inventories index also contracted for the sixth consecutive time in September to 43.0 points. Four of the 14 sub-sectors recorded growth in inventories, while the remaining 10 recorded lower raw material inventories.
FG Sacked IST Members over Fraud- Ahmed
Mrs Zainab Ahmed, minister of Finance Budget and National Planning, has said the Federal Government sacked some past members of the Investments and Securities Tribunal (IST) as they indulged in corruption.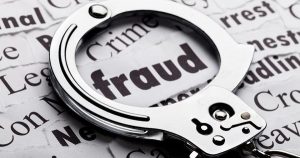 Inaugurating the new members, the minister charged the new members to eschew corruption and be forthright.
Bar. Azi Amos Isaac was appointed as Chairman for a five year term and Bar. Nosa Smart Osemwengie, was re-appointed as member for a second term of four years.
"The problem with the tribunal has been infighting amongst members, lack of industrial harmony and series of complaints bordering on maladministration.
"This has been the bane of the tribunal and a source of embarrassment not only for the Ministry of Finance but for the government in general," Ahmed said.
The new chairman, Azi, assured the finance minister that, "the teething issue of restiveness has been addressed since he assumed duty," adding that, "The place is calm and the staff have become very supportive."
Azi said since 2003, the tribunal has "given judgment in the value of assets worth over N844 billion and that from 2017 to date, they have given decisions in monetary value totalling over N28bn.
"It has not failed in its adjudicatory responsibility.
"It has carried out its assignment with candour and integrity and intends to improve on what has been on ground."
CBN Bans Customer-to-Customer Forex Transfer
Central Bank of Nigeria (CBN) has banned transfer of foreign exchange (forex) from one customer to another.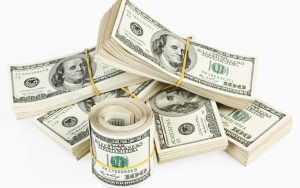 According to the apex bank, forex cash lodgements into domiciliary accounts can only be done by the account owners henceforth.
An internal memo available in the media space explains that the new guidelines are necessary to review the utilisation of inflows into customers domiciliary accounts.
The circular states: "Forex inflows cannot be credited to customers until the legitimacy of funds is established.
"They can have unfettered access by telegraphic transfers up to a limit of $40,000 monthly for payment of medical bills, school fees, subscription to professional bodies subject to existing CBN guidelines.
"Transfers from one customer to another is prohibited. Transfer within related companies is allowed subject to a limit of $50,000 per month."
It recommended that proceeds from non-oil exports should be sold to banks, used for repayment of dollar term loans, and self-utilisation for trade transactions for LC, bills and Form A.
Also oil export proceeds from E&P companies are to be used to pay contractors and service providers employed by the oil companies in addition to the recommended uses for non-oil FX proceeds.
Offshore forex inflows from other Nigerian banks and internal account to forex transfers sourced from offshore inflows are to be used for trade transactions subject to eligibility for E-Form M.
"Upon confirmation of the legitimacy of the inflows, customers can have unfettered access, subject to a maximum of $50,000," the document read.
"Utilisation for trade transactions subject to processing of eligible trade transactions using E-Form M. Payment for services must be backed with demand note from offshore beneficiary and other regulatory documents.
"Related party transfers are allowed to the maximum of the inflow received. The transfer request should be backed by a signed instruction from the account holder." Payment of government fees and levies are also allowed to the maritime, oil and gas, aviation. government parastatals and export processing zones.