Verve Carters for Card Needs of Nigerians – Ifedi
Charles Ifedi is the managing director of Verve International an offshoot of InterSwitch. He is a thorough breed information Technology professional with over 15 year experience in the industry.
Ifedi has worked for America Express, Accenture, Pricewaterhouse Coopers and SystemSpecs before joining InterSwitch in 2001.
He spoke to chike onwuegbuchi on operations of Verve International towards becoming a global brand and other e-payment issues.
Nigeria's e-Payment Space
e-Payment in Nigeria has improved considerably over the years. Flashing back to the time we introduced e-payment that is point of sales terminal (PoS) in Nigeria in 2004.
The biggest challenges then were based on merchants' acceptance and networks. Presently, with the Central Bank of Nigeria (CBN's) cashless policy, people are now embracing the platform; merchants are now more enlightened.
In 2007 and 2008, we were basically selling the idea of PoS adoption for the economy. But in 2013, people are spreading the news themselves.
Even the telecommunication companies have mapped out resources that will make it better. More importantly, the Code Division Multiple Access (CDMA) operators have also come in making it possible for us to have data on PoS and increasing stability.
Although, we have not gotten there, but, compared to where we were back in 2004, Nigeria as a country has recorded significant improvements.
Soon we will get to the point where people on reaching to a merchant's centre the first thing they will think is card not cash.
On estimation, presently 60% of customers who patronize merchants still think cash; but we foresee the time people can remember cash only when they do not have cards on them.
Adoption of Foreign Brands by Companies
I believe in value to the bank and value to the customer. Where I have an issue is a situation where a customer asks for a particular brand and you decline to present that brand.
However, as more brands deliver expected values, they shall continue to be accepted by the banks and expands customers' choice.
Meanwhile, it is the prerogative of the regulator which is CBN to determine who contravene its directive on providing customers the opportunity to choose.
But if the deployment companies keep pushing more values into the market, like we are currently doing, the banks would not have option than to accept.
Also, from the banks' point of view, they would prefer to increase their international visibility or rating.
They believe that one way to achieve that is to partner a particular global brand; they rarely talk about value to the customer hence they have to deliver on that goal.
Good as that may be I think banks should open it and allow customers to choose. They have to create more values to customers.
At the same time, if a particular bank fails to satisfy the customer's wish he is free to seek other bank's attention. That is the essence of competition.
I do not believe it is ideal. But the CBN is in the best position to enforce its directive. For emphasis sake, when a customer is not satisfied with the system of a bank, he is free to approach other bank.
To me, I prefer to focus on delivering values and allow CBN worry about that. It is as good as asking a bank for a loan.
When you discover a particular bank offers loans with little interest, of course, it makes better sense to approach them. Nobody will force you to take a loan at interest rate not convenient for you.
International Outlook of Verve
For us, our foremost target is to meet the needs of Nigerians. And Verve had two divisions-Verve Nigeria and Verve International.
The Verve Nigeria is concentrated on meeting the local needs of Nigerians. If we look at it, what is the percentage of Nigerians that travel abroad? We have less than 20%. In other words, the rest 80% Nigerians does not go anywhere.
Thus, our primary objective is to meet their needs; meet all they require. For the numbers that travel, we have various projects on-going targeted at them.
For instance, we want to make sure that our cards are accepted in all ATMs in US, UK and across Africa. However, until we get there we are not communicating more than we have.
We are not following way of companies that broadcast about what they are yet to achieve. When customers try it they get disappointed.
For instance, we are going to be live on all ATMs in US soonest.
We understand that the realities of Nigerians occur in several African countries as well.
The way we have brought financial inclusion that Microfinance banks can even issue cards, SMEs and multinationals could have cards; we have been able to replicate that in other countries. It took a lot of efforts for us to create our EMV card, after that we have been able to transfer the knowledge to other African countries.
That was why we created Verve International. The core objective is to go to Ghana, for instance, and tell the banks to issue Verve Cards to domestic users.
Because we know that 80% of Africans do not travel outside their countries, so why giving them international card.
The local card satisfies their local needs and International card can be issued on request as well. So the Discover agreement was signed under Verve International to ensure the Cards are acceptable in any part of the world.
Global Partnership
Since the separation of Verve and InterSwitch in April this year we have entered into partnership with Discover Financial Services brand, Diners Club International and others. But InterSwitch has what is called third party processing plan. It is a processor for MasterCard, Verve and Visa.
Verve as a company is separate and running its fortune. To expatiate on this, if bank "A" issues a MasterCard's card and it is used in Bank "B's ATM, it will pass through InterSwitch before getting to that Bank "B". If it is a Verve Card, it will do the same thing.
That means bank "A" would have appointed InterSwitch as the processor, while Bank "B" would have accepted InterSwitch as Acquire Processor.
InterSwitch offers such services to Union pay of a country like China. It provides switching to any card brand that does not have local infrastructure, while Verve is a brand like those other clients of InterSwitch.
Rejection of Selected Cards by Some ATMs
Well, I am certain that every ATM in Nigeria accepts Verve cards. Before a bank can issue or accept a card it must be a member of that scheme.
So, a bank that wants to issue a MasterCard must be a member of MasterCard scheme. Like-wise, if the bank want to issue Verve Card. So, each bank has to go through screening process before they can be granted an issuing or acquiring member.
In the case of Nigeria, Verve does not discriminate, while others may discriminate. But the real reason is about being a member of the scheme.
They have players like InterSwitch that can do a co-acquiring service for them and basically enable their ATM to accept such card. In terms of acceptance, there is no ATM that cannot accept Verve, Visa and MasterCard because InterSwitch provides them with co-acquiring service, but on the issuing side they may not be able to issue if they are not on the scheme.
For example, when a Microfinance bank buys an ATM, it does not have money to join a MasterCard or Visa, so it cannot issue. When you put an ATM there, the machine by design cannot accept a MasterCard or Visa, so it needs another bank to sponsor it.
On the other hand, it will appear as though the commercial bank owns the ATM. It takes a company like InterSwitch to implement that for the bank.
So, there is a kind of discrimination by those big players. If not for competition monopoly would have even made it worse.
Resolving ATM Related Cases
With Verve cards as long as the issuing bank logs it completely we can resolve any issue within three days.
If it were Verve, the holder needs to complain to his bank (the issuer). The bank logs it into our Arbiter platform, which enables us to resolve the case within 72 hours, unfailingly.
I cannot give account about other cards anyway, but in Verve we take things like this very seriously. The challenge will typically occur because if I go to the ATM next door and my card gets trapped, definitely, the cash will be in the cassette; there are four cassettes.
Money is parked in each of the cassettes, but there is the fifth one, where rejected money is parked. The money that could not be dispensed is parked in the fifth which functions like a dust-bin.
So, the bank would clear the ATM daily and could easily see, either from the bin or at the journals of the ATM where the cash not dispensed is stored.
As long you have logged your claim, they should be able to resolve it swiftly. The challenge may be for customers at the remote locations.
Encouraging Use of e-Payment
It is on record that Verve Card first introduced reward on Cards in Nigeria. The reward was meant for both the user and the merchants.
They were introduced at tipping-points to enable us give back to the users and the people who motivate them to partake.
Today, when you pay cash, sometimes you do not collect your change, but in cards you pay accurately.
Meanwhile, we are redesigning our incentives because of the roles CBN has brought around PoS. So, a cardholder knows that when he uses card he can get a reward of up to 5%. Right now, the scheme-Reward Money is focused only on PoS.
We are also introducing it on the web in the coming month, so as to encourage people to partake in internet and PoS transactions.
Location for Reward
What happens is that it accumulates at certain locations. There are over 100 thousand merchants in Nigeria currently.
All of them have not signed up to the incentive package. So, if anybody signs up the customers are assured of benefiting. On rewardmoney.com it is stated the percentage that is obtainable on partaking in card usage.
Other Value Added Services
Verve was the first to go into partnership with InterSwitch to roll out QuickTeller. It implies that with Verve card users can buy airtime, pay bills at ATM, on the web and transfer money on the ATM.
Other new innovation we just unveiled will make online transactions more convenient for the users. The innovation is such that Verve will remember who you are and eliminates some queries like who areyou? That way you can do transactions even faster.
FG Offers to Support TStv to Relaunch with Pay per View Model
National Broadcasting Commission (NBC) has pledged to give necessary support to TStv Africa as the indigenous digital satellite TV service begins full operation with pay per view model on October 1, 2020.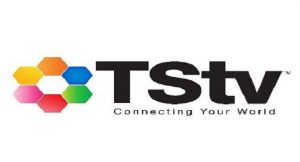 Professor Armstrong Idachaba, acting director-general of NBC, made the promise on Monday in Abuja when the management team of TStv paid him an official visit.
The visit was to inform him of the company's readiness to commence full operation across the country on October 1.
TStv Africa is a wholly-owned Nigerian innovative multi-channel outfit which had promised to operate a pay per view model for the benefit of Nigerians.
Idachaba said: "We promise on our side that we will continue to support you.
"At this time, I think that the major issue confronting the PayTv sector is the area of giving Nigerians option of deregulating purchasing capacity in terms of pay as you go concept.
"We believe this will give you the visibility if you remain committed to the idea.
"We welcome that option and wish that it serves as a stimulant and as a progressive index for other pay-TV operators to adopt.
"Some of them have come up with a lot of excuses why pay per view is difficult and why it is not doable.
"We want you to be the galvaniser to prove the naysayers wrong that this is doable in the interest of Nigerians.
"Once you begin and you make a success of it through increased subscription base, we are sure that others will be drawn into it as it happened in the telecommunication sector."
Idachaba said the NBC is committed to promoting local participation in the nation's broadcasting industry, especially in the pay-TV sector, to create jobs and provide diversity for Nigerians.
He acknowledged the challenges TStv had faced over the years and encouraged the company to remain focused.
"We are aware that it has been very challenging for you.
"All over the world dominant players will always want to remain in a dominant position.
" Those who want to survive will also have to take the courage to do so," he said.
The Acting Director-General, however, admonished the firm to refrain from any activity that would give Nigeria a bad name.
"If you are acquiring rights, you must make sure that your rights are legitimately acquired.
"You must make sure you follow the rules of engagement strictly, study the broadcasting code strictly to have a robust future ahead of you," he said.
Earlier, Dr Echefu Bright, managing director and CEO of TStv, said they were at the NBC to seek the commission's support to have a peaceful roll out on October 1.
He said the outfit also visited the NBC to officially present samples of its decoders to the commission and thank the management for its support.
Bright gave an assurance that the novel pay per view concept was sacrosanct.
"The model is what we have experimented and implemented and it works and we have done everything we need to do for it Nigerians to benefit.
"Beyond that, we have enough boxes on ground that will cover the entire country," he said.
Bright also gave an assurance that with the Oct.1 roll out, every part of the country would be covered.
"We currently have a dealership in virtually every state in Nigeria and as I speak to you now our goods are already with them for October 1 rollout. The coverage from day one will be across Nigeria,"
On sports products, he said the firm has Laliga as well as the FA Cup and  Euro Cup 2021 rights.
Why Businesses Should Take a Long-term Approach to People, Product, and Customers
By Andrew Bourne, Region Manager, Africa, Zoho Corporation,
Business success is perceived differently today. Buzzwords like maximization, venture-backed, growth hacking, and well-conceived exit strategies (like IPOs or acquisitions) define entrepreneurial success in the current age. In a mad rush to show high quarter-on-quarter growth rates, corporate leaders have forgotten that the true value of a business is how long it stays relevant in the market and instead focus solely on transient growth spurts even if they cost profits.
Any business, no matter how big its initial success, needs to take a long-term approach if it's to avoid being one of history's almost-rans. This applies to every aspect of the business, including, people, products, and customers.
Invest in People
When you are a new company working on developing deep tech, discovering talent and retaining them is a challenge. Try to create and slowly nurture a pool of capable workers who will gain domain expertise over time. At Zoho, in order to sustain our long-term R&D efforts, we initially kept the teams small and worked with people who were committed to learn and understand the domain.
Patience is the key when you cultivate talent in-house. As people refine their skills and gain deeper domain knowledge, they gradually bring their learning to the business and build a solid offering that will stand the test of time. Ultimately, it's the culture of experimental learning that you build which keeps you going and also motivates people to stick around for the long haul.
Build a product that can pivot and adapt
Equally important is to take a long-term approach to your product. You might be selling something simple today, but you need to be able to build on that. Take Amazon, for example. It started out selling books and gradually built out to become a trillion-dollar company. It hasn't just focused on e-commerce either. Amazon Web Services (AWS), its cloud-computing division, keeps more than 40% of the internet up and running.
The lesson here is that long-term thinking isn't just about having a product plan and sticking to it. It's also about adapting to any future opportunities that present themselves. Whatever sector you operate in today, it will see disruptions sooner or later. If you can adapt to those changes, or find new opportunities in other sectors, you will be better placed for continued success than your competitors.
Keep up with customer expectations
Finally, you need to take a long-term approach to your customers. If you are constantly gaining new customers but not retaining them, you're unlikely to see real success. Returning customers routinely spend more money on brands they're loyal to. People are also more likely to recommend others to businesses they have had a good experience with. Simply put, it just makes business sense.
But taking a long-term focus with your customers isn't just about the direct touch-points you have with them. Everything, including the software solutions you use, should have the customer at heart. For example, a unified tool which allows you to instantly see every interaction a customer's had with your business (be it via voice, email, or chat), will put you in a much better position to serve them than trying to work with several different products.
Taking this long-term approach might feel overwhelming initially, but it's much more likely to pay off than simply trying to survive from quarter to quarter. After all true success is built over time.
CBN Pulls Rate Cut Trigger, King Dollar Returns
By Lukman Otunuga, Senior Research Analyst at FXTM,
In a move that caught investors off-guard this week, the Central Bank of Nigeria (CBN) slashed interest rates by 100 basis points bringing the MPR to 11.5%. Given how inflation has been above target since 2015, rates were expected to remain unchanged for the rest of 2020 and possibly early 2021.
The question on the mind of many is whether the rate cut will achieve the desired effect by stimulating consumption and economic growth? Ongoing border closures and disruptions created by COVID-19 have pushed inflation to levels not seen since March 2018 above 13.20% while a drop in the production and price of Oil continues to rub salt into the wound. While looser monetary policy could support growth, it may come at the cost of rising inflation and weaker Naira.
Over the past few months, central banks across the globe have deployed unprecedented measures to defend their respective economies against the coronavirus menace. However, fiscal policy has been identified as the sharper tool with governments across the world providing a critical lifeline to keep the wheels of their respective economies rolling.
Outside of Nigeria, King Dollar made a return by appreciating against every single G10 currency. In times of uncertainty, everyone wants a juicy piece of the world's most liquid currency. As coronavirus cases rise in Europe and other parts of the world, the flight to safety is likely to boost appetite for the Dollar. This is bad news for many emerging markets currencies, especially those with high Dollar-denominated debt.
On the commodity side, Oil prices remain heavily influenced by demand-side factors and the state of the global economy. Prices are likely to remain stuck around the $40 regions in the near term, especially If another round of possible lockdowns hit Oil demand. Looking at the technicals, WTI Crude is under pressure on the daily charts. If prices are unable to break away from the sticky $40 regions, the next key point of interest remains around $38. A weekly close above $41.50 could pave a path towards $43.