By Hussein Sayed, Chief Market Strategist at FXTM,
The world has finally seen a glimpse of light at the end of this dark tunnel. The coronavirus outbreak is starting to level off across many countries and cities.
Looking at the new daily infected cases and death toll from Spain, Italy, Germany and France, all of those countries seem to be heading into a downward trajectory. Meanwhile, in the US, the governors of New York, Louisiana and New Jersey pointed to cautious signs that the virus outbreak may be starting to flatten.
It saddens me to use a 'death' indicator as a financial market tool, but that's what's driving investors at the moment. The declining number of deaths registered due to COVID-19 suggests that we are winning the fight against this horrible virus. Total death rates had decreased from 13% at the start of April to 7% yesterday. That's the first time we have seen a single-digit number since March 14.
The drop in newly infected cases and death toll sparked a sharp rally in equities, with US stocks registering its best day in a fortnight – and its eight best day since the end of the second world war –  as the S&P 500 and Dow Jones Industrial Average both rallied more than 7% on Monday. At this stage, markets are repricing the worst-case scenario due to the virus outbreak, but in my opinion, it's still too early to justify a prolonged move higher.
Investors moving into risk assets at this stage believe that we're heading into a V-shaped recovery. Attractive valuations, 'fear of missing out' and extraordinary stimulus packages also exaggerate the upside moves in prices. However, no one yet knows the exact damage this virus has already done to the global economy, corporate earnings, and what kind of exit strategies countries will follow in the weeks ahead. Without proper treatment or vaccination, lockdowns could be re-imposed and the global economy will then continue to suffer. The corporate earnings outlook is also very murky as the dispersion of analysts' forecasts are near a record high.  Hence, the road ahead won't be a smooth one, especially as investors still need to digest a mountain of negative economic data and possibly many bankruptcies.
In my opinion, the best-case scenario is likely to be a U-shaped recovery and not a V-shaped one. The world post-coronavirus is not going to be the same for a long time to come. Social behaviour needs time to return back to normal which means the service sector will continue to feel the pain. For now, let's hope that we beat the coronavirus and it becomes just a memory of the past.
Customers to Access up N3m in New UBA Credit Card, Flexible Repayment Plans
United Bank for Africa (UBA) Plc, Pan African financial institution, has introduced the new UBA Naira Credit Card to its teeming customers in fulfilment of its promise to ease accessibility to funds and improve the overall standard of living.
With the new UBA Naira Credit Card, customers whose salary accounts have been domiciled with the bank for a minimum of three months and are employees of corporates under UBA's approved counterparty list with minimum net monthly income of N250,000 are in for a stress-free business and personal lifestyle.
They will be qualified to access up to N3m credit, with extremely flexible repayment plans of as low as 10% of their monthly outstanding due.
Specifically, these customers aged between 18 and 57years who apply for the UBA credit card will also enjoy easy access to funds with a revolving line of credit and up to 45 days interest free credit, flexible repayment options; amazing discounts at select merchant locations including Restaurants, Boutiques, among other mouth-watering benefits.
The UBA credit card also allow ATM withdrawals in Nigeria or abroad wherever the Visa logo is displayed while allowing ease of payment of goods and services locally and Internationally on POS/WEB terminals where the Visa logo is displayed.
Sampson Aneke, group head, Digital Banking, UBA, said that as a bank that is interested in the welfare of Nigerians, UBA is always on the forefront of developing products and services aimed at creating wealth, easing living conditions and meeting the needs of its customers all over the world.
He said, "At UBA, we recognise that access to credit is fundamental to the creation of wealth and value in the economy.  Unfortunately, the country has been challenged in this regard with only about 2% of the population presently having access to bank loans.
"It is in addressing these developmental and household challenges that the bank has in recent times developed and introduced a number of unique lending products to the market, with the latest being the innovative UBA credit card."
Aneke who spoke glowingly about all the benefits that the banks' customers stand to enjoy from the credit card explained that the UBA Credit card is currently available as Visa Gold card with a card limit of between N75,000 to N1,000,000 and Visa Platinum card with a limit of between N1,000,001 to N3,000,000 and can be used locally and internationally at any ATM or POS outlet which has the Visa logo, WEB (online), and POS terminals.
"There is an interest free period  of 45 days on POS/Web transactions provided 100% repayment is made on the repayment due date and customers are entitled to 30% (annualized) of their monthly salary as credit card limit subject to the existing Debt Service Ratio (DSR).  The monthly repayment cycle will run from the 15th of every month to the 15th of the next month and the credit card statement showing transactions details within the period and the amount due for repayment will be sent to the cardholders' registered email address," Aneke said.
He explained that to get the card, customers can walk into any UBA branch or visit the bank's website at www.ubagroup.com to download the credit card application form, fill it and submit to the Customer Service Officer at any UBA branch nationwide.
United Bank for Africa is a leading pan-African financial institution offering banking services to more than twenty million customers globally.
With footprint in 20 African countries and presence globally in the United Kingdom, the USA and France,
UBA is connecting people and businesses across Africa through retail, commercial and corporate banking, innovative cross border payments and remittances, trade finance and ancillary banking services.
Access Bank in Discussion For Acquisition Of Zambian Bank
Access Bank Plc has entered into exclusive discussions with Cavmont Capital Holdings Zambia Plc on the acquisition of Cavmont Bank Limited.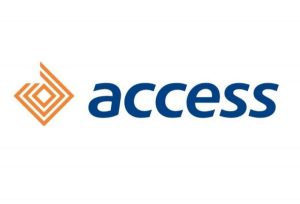 In a regulatory filing at the Nigerian Stock Exchange (NSE), Access Bank said the discussions bothered on a potential transaction between Access Bank Zambia and Cavmont Bank Limited, a wholly owned subsidiary of Cavmont Capital.
"The potential transaction relates to the sale of 100 per cent of Cavmont Capital's interest in Cavmont Bank to Access Bank Zambia. There can be no certainty that a transaction will be agreed, nor as to the terms of any such agreement".
According to Access Bank, the completion of a transaction would be subject to formal regulatory approvals.
"Access Bank will update the market as appropriate and in accordance with its' disclosure obligations," it said.
Accordingly, shareholders are advised to exercise caution when dealing in Access Banks securities until a full announcement is made.
Record US COVID-19 Cases Can't Halt the Equity Rally
By Hussein Sayed, Chief Market Strategist at FXTM
Equity markets have pushed higher in Asia following an impressive last hour rally on Wall Street yesterday. The record daily increase in US COVID-19 infections and the sharp rise in deaths has proved no barrier to the bulls. Rises in Apple and Amazon stocks sent the Nasdaq Composite to a new record high of 10,492, while the S&P 500 and Dow Jones Industrial Average advanced 0.78% and 0.68% respectively.
The current environment has led to the closure of the $2.8 billion Lansdowne Partners' flagship equity long/short hedge fund. The lack of short winning strategies may even force more hedge funds to follow Lansdowne's footsteps. The stimulus-driven market has made life for long/short strategies extremely difficult as relying on traditional valuation metrics to find short opportunities have failed throughout the latest bull market, and even throughout much of the previous 12 years since the Great Financial Crisis.
Fundamentals and valuations appear to be of limited influence on investor's decision making. The fear of missing out, or "FOMO", monetary and fiscal policy actions, low yields, lower interest rates for longer, are some of the factors that have led to this structural change in markets. If the Fed can keep zombie companies alive by keeping the lending taps open, why wouldn't investors profit from these actions? However, the Fed cannot keep running these measures forever, and for many corporates relying on debt to stay afloat, sooner or later they will fail if they can't return to profitability.
As always there is the good and the bad news. Depending on where investors put more weight is what drives asset prices and that is what leads to extreme highs and lows. Looking at where US stocks stand at the moment, it seems lots of the good news is already priced in. So even if bulls decide to keep pushing higher, the upside is likely to be limited from current levels unless we learn that an effective vaccine will hit the markets before year end and will be available for most of the population. If investors truly believed that the economy was returning to pre-pandemic levels soon, Gold wouldn't be standing today at 9-year high, so it's evident that investors who are participating in this risk-on rally are also hedging their positions by adding safe havens for their safety net.