Airtel Partners Mastercard to Connect 100 Million Consumers with Digital Payments Access
Airtel Africa has announced a partnership with Mastercard, giving over 100 million Airtel Africa mobile phone users across 14 African countries access to Mastercard's global network.
The Mastercard virtual (non-plastic) card allows Airtel Money customers, even those without a bank account, to make payments to local and global online merchants that accept Mastercard cards, while ensuring that the customer's financial data is always secure and private.
In addition, Airtel Money customers will also be able to make in-person payments at outlets via Quick Response (QR) codes (whereby payments are made from an Airtel mobile phone by scanning the QR code displayed at checkout or by entering a merchant identifier, at any location worldwide that Mastercard QR is accepted).
To date, there are over 1 million merchant locations across Africa that accept Mastercard QR payments.
Airtel Money customers will also benefit from competitive pricing and preferential exchange rates for international payments, and gain access to other domestically relevant use cases including bill payments , merchants payments and value added services such as cash management solutions.
Raghunath Mandava, ceo, Airtel Africa said, "Airtel and Mastercard have a shared passion for digital transformation and making mobile financial services accessible to everyone across the continent.
"Through our partnership we will enable over 100 million Airtel Africa customers make safe mobile money purchases online and in person.
"The partnership will also significantly bolster Airtel's position as one of the largest offline-to-online digital payment network in Africa.
"We are really excited to embark on this partnership with a globally trusted brand like Mastercard.
"This partnership is truly revolutionary in our market, giving millions of people better access to the digital and online world."
Amnah Ajmal, executive Vice President for Market Development, Mastercard Middle East and Africa, said, "Across the MEA region our digital partnerships strategy remains focused on enabling digital transformation for our partners so that their consumers can enjoy seamless access to payments and a superior experience.
"We are very excited to partner with Airtel to lead the transition to digital by enabling access to their millions of consumers for online and in-person payments across the globe.
"Mastercard is uniquely positioned as a single technology provider to enable our digital partners like Airtel to transition seamlessly into digital".
Mobile internet connections are expected to grow rapidly in Africa due to low cost smartphones and high-speed GSM networks being rolled out by Mobile Network Operators like Airtel.
This growth in internet connections is creating increased demand for digital content, social media, m-commerce even online education and a need to make online payments easily and securely by both banked and unbanked consumers.
Danbatta Inaugurates Evaluation Committee for 2020 Research Proposals
Prof. Umar Garba Danbatta, executive vice chairman and chief executive of the Nigerian Communications Commission (NCC), has inaugurated a 15-member Evaluation Committee for the assessment of the 2020 Telecommunications based research from Academics in the Nigerian tertiary institutions.
The Committee, chaired by Prof. Mu'azu Bashir, a professor of Computer and Control Engineering and Head of Computer Engineering Department at Ahmadu Bello University, Zaria was inaugurated at the Commission's Head Office in Abuja on Wednesday, September 24, 2020.
Speaking during the inauguration, Danbatta said that the initiative speaks to the Commission's commitment towards encouraging the development of indigenous innovative solutions that impact not only the Telecom industry/ICT sector positively but also the nation as a whole.
"We want to continuously support research projects that can lead to the development of new products and services in the industry as the key enabler of the nation's digital economy.
"We are all aware of the appreciable contributions of the Nigerian Telecommunication sector to the growth of our GDP (Gross Domestic Product) over the years, which peaked at 14.53 per cent in second quarter of 2020," he said.
Danbatta, stated that the Commission understands that funding Research and Development (R&D) is fundamental to ensuring that the needs of consumers are properly anticipated and met while enabling sustainable economic growth, adding that the Digital Economy-based Research Innovations project underlines the importance of funding R&D.
According to the EVC, for the year 2020, the request for proposals was tailored to providing innovations and solving challenges in five emerging areas of technology.
"These include innovative clean energy technology; 5G deployment in Nigeria; Internet of Things (IoT), low power Wide Area Network (WAN) technology; advanced methods of Quality of Service (QoS) and Quality of Experience (QoE) management and test mechanism as well as monitoring and localisation of drones.
"While emphasising the importance of telecommunication/ICT industry to innovative developments and transformations within the economy, Danbatta tasked members of the Committee to thoroughly evaluate all submissions in order to sieve, identify and select the best from the proposals submitted.
"Members of this Committee have been carefully selected from the Academia, related government institutions and the industry based on their pedigree.
"I have no doubt in my mind that you will carry out the assignment to the highest acceptable standards," the EVC said.
The Committee is expected to carry out the assignment and submit its report within four (4) weeks from the day of inauguration.
FG Awards Cash Prizes Worth N16.5m to Winners 0f Nigeria @ 60 Challenge
The Federal Government of Nigeria, through the Ministry of Communications and Digital Economy, has awarded prizes worth N16.5million to nine Nigerians who emerged winners of the Nigeria @60 Independence Challenge.
It could be recalled that the Federal Government of Nigeria, under the leadership of President Muhammadu Buhari, GCFR approved an inclusive National Independence Day Celebration programme with the theme: "Together at 60," where it called on creative Nigerians to choose brand and come up with elements that will beautify the anniversary.
The Sub-Committee, chaired by Dr Isa Ali Ibrahim (Pantami), minister of Communications and Digital Economy,  launched the challenge Portal on Friday, 4th September, 2020, with the aim of providing opportunity for talented, critical thinking and creative individuals or teams to produce the event slogan, photograph, and a poem.
The Jury, made up of Directors from the Office of the Secretary to the Government of the Federation, Office of the Head of Civil Service of the Federation, Federal Ministry of Communications and Digital Economy, the National Information Technology Development Agency (NITDA), and the Nigerian Communications Commission (NCC), evaluated the submissions based on the relevance to the theme, originality, creativity, impact and mode of presentation.
During the evaluation, a total of 3,258 entries were received, out of which 1,931 Slogan, 638 Poetry, and 689 Photography entries were submitted.
While presenting the Awards and Prizes, the Minister of Communications and Digital Economy and Chairman of the 60th Independence Celebration Sub-Committee, Dr Pantami said that the competition was meant to create a platform for all Nigerians to participate in the diamond jubilee anniversary.
He said "Federal Government provided this opportunity for Nigerians to choose their brand and harness the power of creative minds to create other elements that will form the brand of the anniversary.
Dr Pantami congratulated the winners and charged those that participated to continue utilising their skills for the betterment of themselves and Nigeria at large, adding that "the nation will be proud of them".
He said the Diamond Anniversary which is will last till September 30, 2021 is a period for Nigeria to celebrate its unity.
He also commended the jury that worked day and night to ensure fairness during the selection of nine winners from each category of the competition.
Mallam Kashifu Inuwa Abdullahi, director general, National Information Technology Development Agency (NITDA), while delivering the welcome address, described the process as first of its kind, where citizens are engaged virtually to plan the celebration.
Abdullahi said that COVID-19 pandemic has brought another opportunity for Nigerians to celebrate 60 years anniversary in style.
The Chairman of the Independence Competition Judging Committee, Director, IT Infrastructure Solution, NITDA, Dr Usman Gambo Abdullahi said the competition was meant to tap into the creative and innovative potential of the youths.
The Head of Civil Service of the Federation, Dr Folashade Yemi- Esan represented by the Permanent Secretary, Mr Tope Fashedemi  commended the efforts of all participants, describing every Nigerian as a winner.
The outcome of the assessment saw the emergence of the following as second runners up: Sani Ibrahim (Slogan), Samson Mayor Emeka (Photography) and Umoru Patrick Eghiegbai (Poetry); first runners up Yusuf Muhammad Ahmad (Slogan), Leke Adebule and Team (Photography), and Mustapha Dauda Gwary (Poetry). The winners of the challenge are: Nwakuba Ezinne (Slogan), Amao Daniel Oluwadarisimi (Photography) and Kalu Rejoice Chioma (Poetry).
The winners were presented with awards and cash prizes in each category, with the second runners up getting One Million Naira each, first runners up One Million and Five Hundred Thousand Naira each, and the winners, Three Million Naira each, for their creativity and innovative contribution to the Diamond Jubilee Celebration.
The Diamond/Innovation/Change Sub-Committee is made up of Dr Isa Ali Ibrahim (Pantami), Honourable Minister of Communications and Digital Economy as Chairman, Alhaji Lai Mohammed, Honourable Minister of Information and Culture, Mallam Adamu Adamu, Honourable Minister Education and Dr Folashade Yemi-Esan, Head of Civil Service of the Federation as members, while DG NITDA, Mallam Kashifu Inuwa Abdullahi, was later co-opted as member.
Ekeh, Zinox Boss, Says Tech Experience Centre Perfect 60th Anniversary Gift to Nigeria
Leo Stan Ekeh, serial digital entrepreneur has described the Tech Experience Centre, an ambitious technology project that is widely expected to bridge the gap to cutting-edge technology for millions of Nigerians, as the perfect birthday gift to Nigeria as it turns 60.
The revolutionary Tech Experience Centre, the first of its kind in Africa, is set to be formally unveiled on Thursday, October 1st 2020, incidentally the occasion of Nigeria's 60thIndependence Anniversary.
Equally important, Dr. Isa Ali Pantami, minister of Communications and Digital Economy, is expected to commission the auspicious project located within the high-rise Yudala Heights on 13 Idowu Martins Street, Victoria Island, Lagos.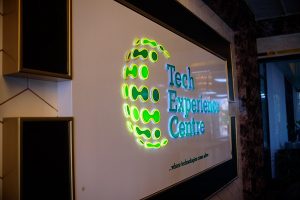 Also expected to attend the launch are stakeholders from the technology sector, corporate egg-heads and other dignitaries.
The event, which is scheduled for 5pm on Thursday, will be streamed live to millions across the world via digital channels.
Ekeh, who has remained in the forefront of digital evangelisation and promoting knowledge democracy in Nigeria and beyond, has expressed excitement with the birthing of the Tech Experience Centre.
The tech guru affirms that the formal unveiling of the Centre on the occasion of Nigeria's 60th Independence Anniversary makes it a fitting present to the country and to all Nigerians.
''Nigeria's journey as a sovereign independent nation is one that is filled with so many memorable milestones. Although we still face some peculiar challenges, there is much to be proud of as Nigeria clocks 60.
"In the same vein, the launch of the Tech Experience Centre represents a major milestone in Nigeria's march to technology independence.
''Indeed, the unveiling of this unprecedented project right here in Nigeria is a powerful statement of intent and a positive development that every Nigerian should be proud of.
"It is, in my opinion, the perfect birthday to Nigeria as we celebrate 60 years of our independence,'' he said.
Ekeh, who had called on the Federal Government to consider declaring October 1st Nigeria's technology independence day, restated the landmark strides that Nigeria had recorded in the area of Information and Communication Technology (ICT).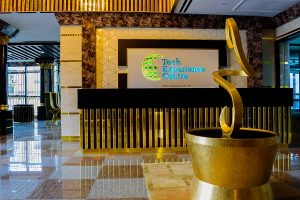 The Zinox helmsman affirmed that the multiple collaborations, increased local participation and access to the latest technologies that would become a right of every Nigerian with the establishment of the Tech Experience Centre is a bold step forward in Nigeria's march to technological emancipation.
''On a number of occasions, I have reiterated that no country achieves true independence without a level of technological independence.
"The set-up of the Tech Experience Centre is one of such bold investments Nigeria requires to confidently stake a claim for relevance as a technology force to be reckoned with, not only in Africa, but on the global stage.
"The current administration also deserves commendation for its greater emphasis on technology – a critical sector that is being championed professionally by the Honourable Minister, Dr. Pantami.''
In addition, Ekeh heaped praises on the various tech giants that have partnered with TD Africa, Sub-Saharan Africa's technology, lifestyle and solutions distributor, to bring the idea of the Tech Experience Centre to life.
''We must also not fail to recognize and appreciate the global OEMs that have identified with this project.
"Having renowned tech brands such as Cisco, Microsoft, Dell Technologies, HP, Schneider Electric, Zinox, Philips, Samsung, Apple and Bosch, among others, come together under one roof to build local capacity and place the latest technologies at the fingertips of every Nigerian is a huge development that will come with a number of positive multiplier effects for the country,'' he concluded.
The Tech Experience Centre will officially open its impressive doors to Nigerians on Thursday, October 1st by 5pm.
For the first time, Nigeria will play host to the latest global technologies including those not normally available in Africa, offering all classes of visitors a first-hand experience of new gadgets, solutions and infrastructure that would have previously required a visit abroad, thereby saving corporate organizations, government establishments and individuals money or scarce foreign exchange expended on these trips.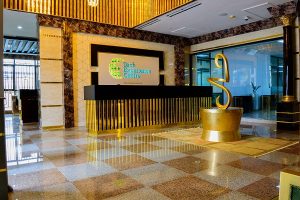 The Centre will house global technology giants under one roof, with the aim of making cutting-edge technology easily accessible to Nigerians and other nationals at entry costs that make sense.
Experts and economic watchers have hailed the expected launch of the centre as a major development that will shore up Nigeria's relevance in the global technology space, while also boosting the nation's economy.