Alan Barrett Says AFRINIC Focusing on IPv6 Training
By chukwuemeka fred agbata
AFRINIC is the internet number registry for Africa. It plays an important role for the internet community, not just in Africa, but across the world.
As a result of this, AFRINIC plays an important role in ICANN and other global internet bodies. Some of the issues that AFRINIC is addressing includes, IPv6 deployment, cross border connectivity and promotion of Internet Exchange Points.
I was recently with Alan Barrett, CEO, AFRINIC and the centre of discussion was on the impact and relevance of AFRINIC.
In explaining the work that AFRINIC does, Alan stated that, AFRINIC is an organisation that manages the allocation of IP internet addresses throughout the African continent. He stated further that, the role of AFRINIC is to encourage and to support internet development in Africa. Alan explained that some of the ways it does this, is through training on internet technology and organising conferences.
"Our members are mostly internet service providers and some larger businesses but, small businesses can also join, although, usually, they don't", Alan stressed, while stating who can be a member of AFRINIC. He stated that, the membership of AFRINIC currently stands at around 1,500 members from all over Africa.
On the benefits to an organisation owning its own IP address, Alan stated that there are two important benefits to be derived from this. These are, the fact that you can receive as much as you need from AFRINIC, whereas, if you are trying to get from your service providers, they might not have enough to provide for what you need. The second benefit, he stated, is the freedom to change to internet service providers in the future, while still keeping the same IP addresses. Alan stated that it is not expensive to own your own IP address.
Stating some of the ways in which AFRINIC is helping to deepen internet penetration in Africa, Alan stated that AFRINIC encourages the development of Internet Exchange Points, which are locations where multiple service providers in the same country, can all join together and share traffic. This enables the traffic from one, going into another one, staying in the country. "This is very important for performance and cost reduction ", he explained.
Alan stated that what used to happen before is that, traffic between two internet service providers in the same country, will have to  go through Europe or the USA and that is very expensive.
He stressed that AFRINIC has a training team that goes all over Africa and it organises more than 20 training courses every year, mostly focusing on IPv6, a new version of the internet protocol. He stated that some other courses it carries out include those on how to manage IP addresses and how to interact with Africa.
Alan stated that the body engages in what he calls the FIRE program, Fund for Internet Research and Education. "We receive grants from big donors and we redistribute them in smaller grants, to help their projections throughout Africa", he stressed.
He stated that these are given to organisations involved in the area of technical innovations, social development and bringing internet access to rural communities, which are not well served by the traditional ISPs.
To have access to  those funds, Alan stated that, once a year, AFRINIC puts out calls for proposals with the submission of an application with details of what your project is doing. He stated that the call for application for the grant is usually done on the AFRINIC website, when the time comes, but the FIRE program has its own unique website, which can also be accessed from the AFRINIC website.
On the benefits for Africa, if it decides to fully deploy IPv6, Alan stated that the main benefit is to be in line with what is happening in the rest of the world. "If a web server has IPv6 only and does not have IPv4 and a user trying to access it, has only IPv6, they cannot communicate", he stated. He observed that, in more than 10 years from now, we will have only IPv6. "During the in-between phase, people need to have both", he stressed.
Alan explained that, end users need not worry about all these because, the smart phones available now, will support IPv6, the moment the mobile operators turns it on. Likewise, he stated that, desk computers will also support IPv6 as soon as your office IT department turns it on.
Alan stressed that, although, the deployment of IPv6 in Africa is lagging behind the rest of the world, but AFRINIC is trying to encourage the deployment of IPv6 in Africa.
On the use of the internet in Africa, Alan stated that there is always room for more use, although data is still very expensive as the cost of access is very high. "I would love to see more competition. If you have competition among service providers, that drives the price down and that in turn, encourages more usage, making it easier for users". he concluded.
Mega Deals as Konga Freedom Sales Goes Live Today
All is set for the 2020 edition of the Konga Freedom Sales, an annual promotion by the foremost composite e-Commerce giant targeted at celebrating Nigeria's independence anniversary.
Specifically, the Konga Freedom Sales goes live on Monday, September 21, 2020 and will run until Friday, October 9, 2020 across Nigeria.
The promotion will see the first week from September 21 – 27 focus on giving Nigerians the best prices and unbeatable discounts unmatched anywhere else in the market, with customers also urged to check prices on Konga before making any purchases. In addition, Konga's customers are in line to benefit from three flash sales during the week.
From September 28, the week which coincides with the memorable occasion of Nigeria's 60th Independence Anniversary, Konga will offer all classes of shoppers a unique opportunity to enjoy rock-bottom prices and mega deals on a wide variety of genuine products carefully selected by Konga to mark the auspicious celebration.Among these are 60 special products for each day of the promotion in line with the commemoration of Nigeria's 60thindependence anniversary.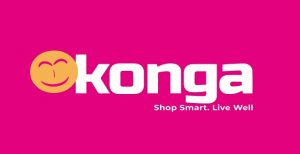 Also, the promotion will run across multiple channels including the Konga website, chain of retail stores located nationwide and via the Konga Bulk platform.
The eagerly anticipated Konga Freedom Sales will see the e-Commerce giant make available heavily discounted products of up to 50% off from multiple categories such as Computers & Accessories, Home & Kitchen, Electronics, quality Fast Moving Consumer Goods (FMCG), Power Solutions, Phones & Tablets, Drinks & Groceries, among many others. Further raising the excitement for the Konga Freedom Sales is the fact that Konga has positioned the promotion as one with which to celebrate Nigerians as the country hits its Diamond Jubilee.
Consequently, the management of Konga has revealed its intention to make it a promotion to remember for every customer.
''Nigeria will be marking its Diamond Jubilee on October 1st. It is a momentous anniversary as 60 years is not a mean feat,'' disclosed Co-Chief Executive Officer, Konga Group, Nick Imudia.
''In view of this, we have decided to make this year's edition of the Konga Freedom Sales a special one to celebrate all Nigerians.
''Therefore, we have carefully selected all the products that will go on sale from Monday.
"Our motivation is to make it a memorable occasion for all Nigerians by helping them save money on genuine products across our online platform and retail stores nationwide.
"We encourage everyone to go online at www.konga.com or visit the nearest Konga store or leverage Konga Bulk from Monday to partake in the celebration of Nigerians through the Konga Freedom Sales,'' he urged.
Meanwhile, an array of world class brands has partnered with Konga for the promotion. These include the likes of HP, Samsung, Lenovo, PZ Cussons, Dell EMC, Infinix, iTEC, Zinox, Tecno, Unilever and many more.
The Konga Freedom Sales goes live nationwide from Monday, September 21 until Friday, October 9, 2020.
ICANN Launches Pandemic Internet Access Reimbursement Program Pilot
The Internet Corporation for Assigned Names and Numbers (ICANN) has announced the Pandemic Internet Access Program Pilot for ICANN69, following the ICANN Board's resolution in support of the pilot program.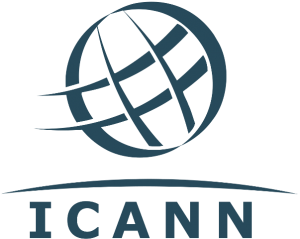 To facilitate participation during the remote Public Meeting, the pilot program offers community members who have limited Internet capacity, financial assistance to increase their Internet bandwidth during ICANN69.
Reimbursement amounts of up to USD 60 will be provided to eligible applicants who purchase additional Internet bandwidth (capacity or data limits) for the duration of the month or billing cycle for October 2020.
The services must be rendered by a business entity or Internet service provider, specifically for Internet or cellular data service. The provider must also provide digital or paper documentation of the upgrade costs.
Interested community members must apply in advance of ICANN69 and those who meet the eligibility requirements will be selected to participate. The application deadline is Friday, 2 October 2020 at 23:59 Coordinated Universal Time (UTC).
FG Launches Central Database for Stolen Asset Tracing
Federal government has launched a Central Database under the Asset Tracing, Recovery and Management Regulations (ARTM), 2019 and the Central Criminal Justice Information System (CCJIS) under the National Anti-Corruption Strategy (NACS) 2017 – 2011 to assist in the fight against corruption.
Mr Abubakar Malami, attorney-general of the federation (AGF) and minister of Justice, at the launch in Abuja, said the database will ensure uniformity of process, access and information feeding to deepen transparency and accountability in the management of recovered assets.
To ensure compliance, he said his office is developing legislation for the full implementation and operation of the CCJIS.
"We will work together to establish and re-enact transparency and accountability in governance and management of our resources which we have committed to do by way of strengthening International Cooperation of our membership of Open Government Partnership," he said.
In his speech, Mr Femi Gbajabiamila, speaker of the House of Representatives, represented by Mrs Ugonna Ozurigbo, chairman, House Committee on Justice, said the regulation on Asset Tracing, Recovery and proper management of proceeds of crime was signed on October 24, 2019, and took effect from November 1, 2019, replaced the proceeds of Crime Regulation of 2012.
The new regulation titled Asset Tracing, Recovery and Management Regulations 2019 empowers the AGF to take charge of the custody and management of all final forfeited assets, approval and appointment of asset managers and operating and maintaining a database for the records of all recovered assets within and outside Nigeria.
He said, the AGF's office, under the new regulation, is also required to coordinate inter-agency investigations into recovery matters within and outside Nigeria from all law enforcement agencies whose law empowers them to undertake recoveries and maintaining a depository for all forfeiture orders issued by the Nigeria courts and courts outside Nigeria.
Asset Tracing, Recovery and Management, according to the Speaker, is a core value of good governance and its effective management will serve as a deterrent to would-be fraudulent minded individuals who may find themselves in public offices.
According to him, states resources must not be allowed to be stolen but if that happened by fraudulent individuals, efforts must be taken to trace the proceed, recover same and manage for the interest of the generality of the people.
"When the proceeds of crime are traced and recovered but again looted by government officials, I dare to say such act amounts to the crime of tertiary capacity and must be avoided.
"Assets not accounted for are assets lost; loss of assets undervalues the economic potential of a country and will negatively impact on the net worth of a country. Accordingly, Asset Tracing Recovery and Management is a panacea to rekindling of the value system of a nation," the Speaker noted.