CBN to Introduce USSD Code to Improve eNaira
The Central Bank of Nigeria (CBN), says it is set to introduce the Unstructured Supplementary (USSD) code as part of steps to improve the Central Bank Digital Currency (CBDC).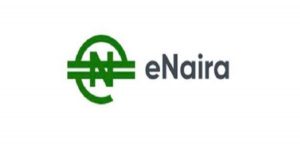 Kingsley Obiora, deputy governor of the CBN, said this at the IMF African Department Speakers Series held virtually over the weekend.
The series was focused on "CBDC and Private Digital Payments in Kenya and Nigeria: Challenges and Opportunities for Sub-Saharan Africa."
The CBN inaugurated the CBDC, also known as the eNaira, on October 25, 2021, aimed at making financial transactions easier and seamless for every strata of the society.
Mr Obiora said the introduction of the USSD code became necessary to improve financial inclusion in the country and to ensure people without smartphones could still transact on the eNaira platform.
"We have made serious progress in the last seven to eight years because when the current governor resumed in 2014, one of the pillars of his vision was to significantly improve financial inclusion.
"So at the time, we were at 48 per cent of our population within the financial system and given several policies that he conceived and implemented, we are almost at 70 per cent.
"That still leaves us with about 30 per cent of our population out of the financial system and we believe the CBDC can help reduce that number even more.
"A lot of people might not have smartphones but that is essentially the next step of our improvement in the CBDC, to introduce the USSD code, so those that do not have smartphones can still transact," Mr Obiora said.
The CBN deputy governor said that the barrier to entry on the CBDC platform was low, which made it possible for everyone with a Bank Verification Number (BVN) to be onboarded into the eNaira platform in a few minutes.
He said the value of the country's digital payments grew from $324 billion in 2008 to about $2.4 trillion presently, adding that Nigerians were now used to digital payments.
"As you know, within the continent we have one of the largest Fintech companies, Futterwave, Paystack, etc," the apex bank boss added.
He said that the CBDC had significant benefits for Nigeria, which was why the CBN decided to introduce it.
Mr Obiora listed the benefits to include rapid financial inclusion, reducing the cost of processing cash, enabling direct welfare payments to citizens, and reducing the informal economy.
Others are improving tax collection, boosting cross-border trade and remittances, reducing the cost and improving the efficiency of payments and just endearing economic growth in general.
He, however, listed some of the key risks to introducing the CBDC to include banking sector disintermediation, operational risks of knowing that there is non-stop service, cyber security risks, internet disruptions and financial literacy.
Mr. Obiora said that Nigeria was doing well based on a PwC report, which showed that Nigeria was number one in terms of adoption, adding that the CBN would keep growing and improving on the system.
Speaking on adopting cryptocurrency in Nigeria, the deputy governor said for now it would not become part of the country's financial system because of the volatility that it could create for the system.
Commenting on the high cost of food and fuel in Nigeria caused by the war in Ukraine, he said that the problem was more political than economic.
According to him, we hope that world leaders will sort this out as quickly as possible because ordinary people who have no egos and did not cause this problem are the ones that are suffering the most.
"Within Nigeria what we are seeing is that farm gate food prices have either stabilised or reduced, whereas in the market it actually has increased."
Mr Obiora said a lot of the problems with rising food inflation were due to logistic problems and the issue of higher prices of fuel and transportation.
"We are trying to deal with that by investing a bit in a commodity exchange so that they can stabilise prices.
He said, "within the monetary policy committee, rates will be raised at least to signal that we will continue to keep an eye on inflation and stand ready to do whatever it takes to turn it around."
According to the moderator, Abebe Selassie, director, African Department, IMF, the series is a platform where Africa's pressing economic policy issues are discussed and organised by the IMF's African Department.
Selassie said the series provided an opportunity for policymakers, academics, and analysts to offer their perspectives on economic and policy issues relevant to the IMF'S African constituency.
FG Increases Tax on Cigarette to 30 Per Cent
Federal Government has increased the tax on cigarettes by 30 per cent as part of its control measures against public health, according to Olorunnimbe Mamora, minister of State for Health.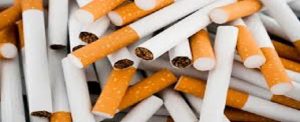 Mamora, disclosed this on Tuesday while delivering his remark at the launch of the Tobacco Control Data Initiative Dashboard in Abuja.
A 2012 Global Adult Tobacco Survey (GATS), states that 5.6 per cent (4.5 million) Nigerians of 15 years and older currently use tobacco products.
Mamora said about 3.9 per cent (3.1 million) of this figure are smokers in Nigeria today.
"With effect from 1st June 2022, the federal government of Nigeria has commenced implementation of a new three-year tobacco tax regime, which will end in 2024," Mamora said. "This new regime increased the Ad-Valorem tax rate from 20% to 30%."
Mamora also stated that as part of its pro-health tax, the price for a pack of 20 cigarettes will be increased from N58 to N8 while shisha will be taxed ₦3,000 per litre.
"In addition to the 30% ad-valorem, a specific excise rate has been increased from ₦58 to ₦84 per pack of 20 sticks of cigarette, and this will further be increased to ₦94 per pack in 2023; and then ₦104 per pack in 2024," Mamora said.
"Also, Shisha is now taxed at the rate of ₦3,000 per litre and ₦1,000 per kilogram and this will be increased yearly by ₦500,"
"This pro-health tax is an effective public health control measure against behavioural risk factors."
The minister said the result also found high and significant exposure to second-hand smoke (SHS) during visits to public places with the prevalence of 82 per cent in bars or nightclubs, 36.3 per cent in coffee shops, 22.3 per cent in universities and 29.3 per cent in restaurants.
"The Tobacco Atlas 6th edition estimates that more than 26,800 annual deaths occur from tobacco-related diseases in Nigeria," Mamora said.
CBN Orders Financial Institutions to Tighten Noose on Cybercrimes by January 2023
Central Bank of Nigeria (CBN) yesterday released the Risk-Based Cybersecurity Framework and Guidelines for Other Financial Institutions (OFIs), following the recent increase in the number and sophistication of cybersecurity threats against financial institutions.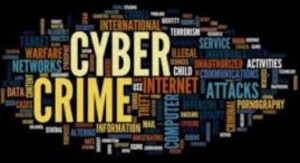 The central bank also set January 1, 2023 as the effective date for full compliance with the provisions of the guidelines.
The bank said the directive became mandatory for institutions to strengthen their cyber defenses if they were to remain safe and sound.
The circular dated June 29, 2022, and signed by Nkiru Asiegbu, CBN director, OFIs Department, was addressed to all OFIs under the regulation of the banking sector regulator.
The apex bank added that the guidelines represented the minimum requirements to be put in place by all OFIs.
The regulator stressed that the safety and soundness of OFIs required that they operate in a safe and secure environment, hence the platform on which information is processed and transmitted should be managed in a way that ensures confidentially, integrity and availability of information as well as the avoidance of financial loss and reputation risks among others.
The CBN noted that considering the reliance of financial institutions on information and communications technology (ICT) to operate their business and the rising incidences of cyber threats and attacks targeted at financial institutions, it became necessary to implement cybersecurity measures to mitigate against those risks.
The bank specifically noted that threats including ransomware, targeted phishing attacks and Advanced Persistent Threats (APT) had become prevalent, demanding that financial institutions boost cyber resilience as well as take proactive steps to secure their critical information assets to ensure their safety and soundness.
The objective of the guidelines is to among other things create a safer and more secure cyber environment that supports information system security and promote stability of the OFI sub-sector.
It also seeks to promote and maintain public trust and confidence in the sub-sector as well as contribute towards the prevention and combating of cybercrime in the OFI sub-sector.
Essentially, the framework provides a risk-based approach to managing cybersecurity risk and consists of six parts including Cybersecurity Governance,  and Oversight,  Cybersecurity Risk Management System,  Cyber Resilience Assessment,  Cybersecurity Operational Resilience,  Cyber-Threat Intelligence and Metrics, ,  Monitoring and Reporting.
The document further spelt out the roles of board of directors in relation to cybersecurity as well as appointment and responsibilities of the Chief Information Security Officer (CISO) among others.
NAICOM Cancels Niger Insurance, Standard Alliance's Operational Licences
National Insurance Commission (NAICOM) has cancelled the certificates of registration of Niger Insurance Plc and Standard Alliance Insurance Plc.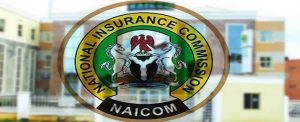 This was disclosed in a statement issued by 'Rasaaq 'Salami, head, Corporate Communications and Market Development,for the Commissioner for Insurance, NAICOM, titled, 'Notice of cancellation of the Certificates of Registration of Niger Insurance Plc and Standard Alliance Insurance Plc'.
The statement read, "This is to notify all insurance stakeholders and members of the public that the National Insurance Commission has cancelled the certificates of registration of Standard Alliance Insurance Plc, RIC – 091 and Niger Insurance Plc,  RIC – 029 with effect from the 21st day of June, 2022.
"Consequently, the commission has appointed Sanya, Ogunkuade Esq of Plot 217, Upper Grace Plaza, 3rd Floor (Left Wing), Shetima Munguno Crescent, Behind Julius Berger Equipment Yard, Utako, Abuja as the Receiver/Liquidator for Niger Insurance Plc and, Kehinde Aina Esq of Aina Blankson LP, 5/7, Ademola Street,  SW Ikoyi, Lagos as the receiver/liquidator for Standard Alliance Insurance Plc.
"All stakeholders are advised to forward their enquiries to the respective Receiver/Liquidator for each company for their necessary action.
"The commission assures all stakeholders of the safety and protection of their interests."
It would be recalled that in June 2021, the Nigerian Insurers Association suspended Industrial and General Insurance Company Limited, Niger Insurance and Standard Alliance Insurance.
"The governing council of the Nigerian Insurers Association approved the expulsion of the following companies from its membership for failing to meet their obligations to policyholders thus negating the basic principles of insurance," the NIA had said.
It added that the affected companies should cease forthwith from using the association's logo on their letterheads and other official documents.