Courier Industry Holds Key to Vision 20:2020-Bichi
Sule Bichi is the managing director, Red Star Express Plc, a licensee of Federal Express Corporation (FEDEX). He is a Fellow of the Institute of Chartered Accountants of Nigeria (ICAN) and a member of the Institute of Directors (IoD).
He had a stint with Aminu Ibrahim & Co. before moving to the Board of Internal Revenue in Kano.
Bichi later joined UAC Nigeria Plc as a Management Trainee in 1988 from where he was seconded to Unilever International Audit, and later moved to ICON Ltd (Merchant Bankers) as Treasury Officer before joining Comet Merchant Bank, where he rose to head of Foreign Operations in 1995.
He later worked as Operations Manager with UBA Kaduna South branch from where he joined Red Star Express in 1998 as the Assistant General Manager Finance.
He later became the Executive Director, Finance & Administration; Deputy Managing Director and a member of Finance & Budget Committee. He is also a Director, of the three subsidiaries of Red Star Express. He spoke to peter ugwu on ways to achieve industrial growth in Nigeria.
Building Enterprise like Red Star Express
It has been interesting. First of all, I want to clarify that Red Star is an indigenous company operating under the license of Federal Express Corporation (FEDEX); a US based company which is more than 40 years old.
Red Star is the one that recently celebrated 2 decades of doing business in Nigeria. Building enterprise like Red Star Express in Nigeria is a thing that we expect more of such.
Nigeria's economy is still evolving and going by the size of the population and resources, it is a country that should have more companies establishing businesses that will help the economy grow.
No doubt, there are teething problems, but we had to rise above that by seizing opportunities that come up in any sector of the economy.
We must start with the development of Small and Medium Enterprises (SMEs) moving to individuals coming together to build mega corporations.
As it is now, our companies are not so big. Very few are playing at the international arena.
So, we need companies that will grow and play in the global economy. That is the only way we can breakthrough and emerge as one of the 20 economies in the world.
Red Star Increase in Turnover In 20 years of Operation
Some people may want to tag it a magic for the company to have achieved that, but it was not a magic. Although considering the industry, it is a growth, because no other courier company in Nigeria has been able to achieve that.
But N5 billion is not that huge when we start placing Red Star against other big companies.
Yes, our philosophy is people-service-profit (PSP). We concentrate more on the people, because they are the ones who deliver the service to customers.
Thus, the turnover is good, but when you change the money to other currencies like the USD or GBP you will discover it is still meagre. So, we are still in the SMEs bloc.
But in Nigeria, you could say it is an achievement owing to the fact that the courier industry is still growing.
There were companies that started same time with us, but have either closed shop or are managing to survive.
We are moving on because we have competent and dedicated workers. They understand the dynamics of the industry and how to create value for the customers.
Consultative Selling Skills Training
Like I said earlier we place emphasis on people right from inception. We not only select competent people from different sectors of the economy, we try to expose them to best trainings.
The Consultative Selling Skills training is just one of the trainings we have for our sales professionals.
We have a functional faculty were we send our people for training. As part of our policies, every staff is expected to clock minimum of 16 hours every year on training.
Staff training is something we cannot do without; it provides platform to re-assess the staff and train them on the trends of practice.
It is part of building the brand. When people are trained and well taken care of it leads to co-operation and productivity.
In all aspects of our business, operations, finance, corporate governance, leadership, we receive training.
Security challenges and Courier Business
Insecurity is highly impacting on every business in the country. Of course you need to take care of your workers.
As a committed firm we have to do all within our powers to ensure our customers, in any part of the country, are safe.
The truth is that we spend more money presently on security; we take extra measures to ensure the workers are not endangered and working with security agents also.
We try as much as possible to observe pronouncements made by the government, because they have full responsibility to secure lives and property in the country.
They know more than we do. In all, we make sure that our people are not exposed to unnecessary dangers.
Innovation In Red Star With The Acquisition Of An Airside Facility
Having an airside facility is another way to facilitate smooth running of our business. We are licensee of FEDEX; a global leader in logistics business and present in more than 220 countries, shipments into Nigeria come through the international airport, so to make it easier and faster for clearing we acquired the airside.
That will facilitate clearing and ensure security is apt. At the same time, it will aid the operations of some government agencies at the port like the customs.
Automation of Red Star Operations, Especially the Newly Acquired Facility
We utilize a lot of ICT components in line with the global practices. From our associate FEDEX we take queue on the use of ICT to facilitate commitments to our customers.
The customer needs to know the whereabouts of his shipment at every point in time. To ensure accountability and disseminating of information, we need to embrace ICT- the internet.
The devices are helpful from time of departure of the cargo from the other end to arrival here in Nigeria, the sorting hub and final delivery to the customer.
When we place these data on our tracking and tracing facility, our customers can just log onto the website, include the tracking number and have details about a particular shipment.
From our side, we use ICT for faster sorting of the shipment and informing our people on a particular shipment.
We have invested so much in hardware, software and networking. ICT is like a partner in progress; we cannot do our work efficiently without the deployment of ICT.
Handling Phishing of Mails Sometimes Associated with Cargo Tracking
It is our responsibility to safeguard the shipment and information associated with it. Similarly, the customer has the responsibility; when a person gives us parcels for shipment, we generate the tracking number and it is the customer's responsibility to safeguard it.
Once you key in the tracking number via the internet the status of the shipment will be revealed to you.
In a situation where the customer gives out the number to another person, probably, to help him check, that may amount to compromising the security of that package. It is just like any bank account.
Diversifying Into Passenger Transportation
Our business is on delivering cargo and logistics services. Passenger transportation is not part of our logistics business.
Our big brother, FEDEX, in US has over 675 aircrafts, 99% of those aircrafts are for cargo. For now, our business is logistics and we will concentrate on that.
However, the peculiarity of the Nigerian environment may dictate something different, which I am not ruling out completely.

Courier Industry In Nigeria
The industry faces a lot of challenges starting with the running cost to infrastructure. For instance, the condition of roads in the country affects us immensely.
We distribute some of our items by road using heavy duty trucks, vans, lighter vans and motorcycles, the deplorable state of the roads are impacting on our fleet.
The costs of maintaining them, purchase of spare parts are increasing and the life spans are reducing. Secondly, the power supply; the courier companies operate 24hours every day.
So, when people are working you need power, especially since our work with ICT is interwoven, we cannot do without power.
Due to the country's population for you to be an effective courier company you need to be present in every urban centre. In those areas, you must provide power.
You can imagine the size of back up that we deliver. In some places, the back ups are running more than the national grid. In that cost of buying generators and powering them is enormous.
Thirdly, the airports; not all airports operate at night. Thus, the state of the aviation industry impacts on our services.
For instance, when we have many aircrafts moving to various locations, especially in the morning and in the evening, we find it easier to put our items on them.
But where we do not have much aircrafts and some of the airports are not operating 24 hours it adds to our costs of doing business and not all airlines are flying to the destinations that we deliver goods and services.
The other aspects of transportation like the railway; although there is a recent development when the Federal Government restored the Lagos-Kano route, now that it has started, we pray that it continues reaching other areas.
As a logistics company that will assist us a lot. These minimize our capacities and put huge constraints on us and increase costs of doing business.
Using International Benchmarks to Assess Nigeria's Courier Industry
There are reforms that are in the pipeline spearheaded by the Federal Authorities; especially the news I read in your paper on a Bill being given a nod, which is laudable.
The only thing we are advocating is that, whatever arrangement is made should be in line with the global best practices.
We want to play at the international arena as Nigeria wants to become one of the 20 strongest economies in year 2020. We should have laws that are compatible with that.
NCC Threatens Illegal Users of GSM Boosters with Arrest, Prosecution
Nigerian Communication Commission (NCC) has warned telecom consumers to desist from using illegal GSM boosters.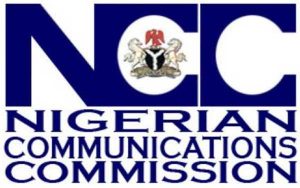 The commission also said that anyone caught using a GSM booster without obtaining approval of a duly licensed network operator will face arrest and prosecution.
GSM boosters are devices that transmit and receive telecommunications signals and can therefore interfere with other radio frequency equipment.
Ikechukwu Adinde, director, public affairs, NCC, said in a notice published on NCC website, that only licensed network operators are allowed to use GSM boosters.
The booster, also known as amplifier or repeater is made up of three main elements – exterior antenna, amplifier, and interior antenna.
They form a wireless system to boost cellular reception
"Members of the public should note that, willful interference with any wireless telegraphy is an offence under Section 16 of the Telegraphy Act, 2004,"it said
The agency said it will not condone any flagrant breach of this law.
It has also enforced measures to prosecute offenders.
Accordingly, monitoring mechanisms have been put in place and anyone caught using a GSM booster without obtaining approval of a duly licensed network operator will face arrest and prosecution.
"Any member of the public with useful information regarding the illegal use of GSM Boosters should contact the Commission on 09-4617000/7351 or send an email to [email protected]," the notice said.
"Individuals desirous of using GSM Boosters should note that they can only do so in conjunction with licensed network operators," it added.
Tizeti Selects Nokia to Provide LTE Fixed Wireless Access Solution for High-Speed internet Services in Nigeria
Tizeti announced that it selected Nokia's Fastmile Long Term Evolution (LTE) technology to enable usprovide superior internet services to over 1 Million subscribers in Port Harcourt, Edo and Ogun in Nigeria.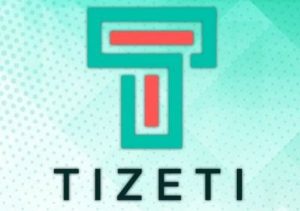 Tizeti will deploy Nokia's AirScale Base Station TDD-LTE and FastmileFixed Wireless Access (FWA) gatewaysto deliver premium internet and Virtual Private Network (VPN) services to Residential, Small and Medium Enterprises (SMEs).
The solution will also enable Tizeti'sto deliver a more robust, high-speedinternet service to subscribers and the flexibility to seamlessly evolve to 5G Fixed Wireless Access when needed.
Nokia's FWA solution enables Tizeti to fast-track broadband access and provide a best-in-class broadband experience to its subscribers.
Nokia'sAirScale Base Stations ensure high-quality connectivity and coverage and enablesTizeti to evolve the network in line with customer demand.
Nokia'sFastmilegateways connect wirelessly to the existing network to createa fastbroadband connection and enhanced Wi-Fi experience in the home.
The Nokia Network Services Platform will help Tizeti to simplify operations and quickly respond to changing market demands.
Kendall Ananyi, Tizeti, said:"We are committed to providing the best-in-class network experience to our subscribers. We are confident that Nokia's proven technology and expertise will help us differentiate our services based on quality. This a crucial project for us as it introduces LTE in our networks and allows us to bring new and innovative services to our subscribers."
Eniola Balogun, Nokia, said:"We are thrilled to work with Tizeti on the initiative to upgrade their network to bring the latest products and services to its subscribers. Nokia Fastmile will help Tizeti to cost-effectively enhance the customer experience.
The project will also enable them to delight their subscribers by providing more reliable data services.
On the other hand, Tizeti will benefit by adding new revenue streams."
Risk Assets Push Higher on Vaccine Hopes; Eyes on the Fed
By Hussein Sayed, Chief Market Strategist at FXTM,
After two consecutive weeks of back-to-back declines, global stocks kicked off Monday with solid gains amid a surge in M&A activity and positive signs towards vaccine developments. Currency markets were little changed ahead of a busy week of monetary policy announcements, while Oil and Gold ticked slightly higher.
The two big deals announced over the weekend were Softbank's plan to sell chipmaker ARM to Nvidia for more than $40 billion and Gilead Sciences to acquire Immunomedics for a price tag of $21 billion. Meanwhile, on the vaccine front, AstraZeneca resumed its phase-3 trial on Covid-19 after being suspended last week following a neurological illness developed in one participant, and Pfizer announced that its vaccine could be distributed before year-end if found safe and effective.
Central Banks will take centre stage this week with the Federal Reserve, Bank of England and Bank of Japan all due to announce policy decisions. Out of the three meetings, the Fed is likely to be the most watched following its historic shift towards average inflation targeting. The big question remains how will the FOMC put this policy into action?
From what we know now, the Fed is set up to keep interest rates near zero for a long time, possibly for several years. Given the new framework, any spike in inflation won't translate into immediate rate hikes as the Fed wants to compensate for the lost years when they have failed to hit the target. The dot plot will be the key guide for investors and traders alike. If inflation projections remain at 2% or below for the foreseeable future, this will solidify market expectations for a low rate environment for many years to come. That said, Jay Powell would still have to explain in more detail how the new framework will be translated into policy action.
In June's economic projections, the Fed anticipated unemployment would be at 9.3% by year-end, but, in August, unemployment was well below that forecast at 8.4%. Many other economic data surprised to the upside during the June – August period in a clear sign that most economists were overly pessimistic towards the strength of the recovery. However, there is still a considerable amount of uncertainty given the latest surge in Covid-19 cases worldwide and the US, especially as we get closer into the winter season. A second wave will undoubtedly put the recovery at risk in the final quarter of the year and it will be interesting to see the Fed's view on that issue.
As for the market selloff over the past two weeks, the Fed isn't likely to show any signs of concern. In fact, policymakers should be satisfied with the pullback as the risk of a bubble in several assets has been growing due to the Fed's extremely accommodative policies. Unless we see another 10 -15% drop, do not expect the Fed to intervene.