e- Payment has Profound Effect on Nigerians-Ekajeh
Noble Ekajeh is managing director, ATM Consortium,,a company formed by a group of banks in Nigeria to jointly deploy and manage ATMs across the country. Ekajeh has worked with several IT multinationals within his over 15 years experience and has achieved outstanding success in his career. He spoke to chike onwuegbuchi on issues in the e-payment industry.
ATMC's Operations
ATMC is a ATM terminal operator; we focus on network of ATMs. We accept Interswitch cards, V-pay value cards, Visa and Mastercards but we are not a card company. We do not compete with any of the card companies in their business. Where we provide collaboration for them is that we provide a network of ATMs where their cards can be used.
Basically, ATMC as a company was conceived about five years ago. Then banks share capital base was N2 billion as a result of that, we had a situation where when banks were looking into going into ATM services and trying to consider the approach to take to roll out ATMs in a very large way. It made sense for the banks to take an approach where they will work together in a collaborative manner. For example, to roll out 1,000 ATMs costs an average of $35,000 or $40,000 per ATM, that is to build the kiosk, install the ATM, put the inverter and others. If you are talking of 1,000 ATMs, that will cost almost $35 million or $40 million. With the exchange rate at N120 at that time, you will be looking at almost N4.8 billion. A bank of N2 billion capitalizations trying to roll out 1,000 ATMs will spend its entire share capital and probably borrow more to deploy such; and of course given the size of Nigeria 1,000 ATMs is not so much ultimately.
ATMC as a company was conceived by banks to promote cooperative idea. Banks will cooperate to deploy to offsite location through this vehicle. The idea was to maximize the efficiency of the overall system by having a company to represent the company offsite. The vision was kicked up and the company started off but unfortunately we did not anticipate that almost about two years into the company's life there will be banking consolidation. After banking consolidation the banks that were currently N2 billion went up to N25 billion, some of them went as far as 50 to 300 billion share capital. All of a sudden the banks that could not imagine rolling out 1,000 ATMs could on its own roll such numbers out.
As it turned out, ATMC constituted of some banks but not all banks in the industry are its owners. There were some banks outside of ATMC who took on their own initiative to expand their ATM networks quite aggressively. That posed a competitive challenge on even some of our owner banks to respond. We had a situation where the banking system and the financial system started to proliferate ATMs both in branches and also aggressively offsite. The situation we now have basically is like we have come full cycle in the sense that the quick cash network has always existed, the philosophy of ATMC has always existed but the industry paradigm has changed up and down. What that created was a challenge where the industry was going "everybody for himself approach" because the idea was the believe that we all have money it does not really matter. If you look at global trends, most matured and modern markets are dominated offsite by independent companies. The challenge for Nigeria was that somehow at the beginning we took what I consider to be the industry best practice approach, the industry paradigm changed and we went on individual approach. But that individual approach would probably ultimately come back to a collaborative approach because that is the cycle which other countries went through. How soon or how quickly it would happen is what we could not have said. Just the same way not everybody believed that banking consolidation would work when CBN announced it. People thought banks would ordinarily combine but CBN said no, the way the banks were was the problem of the banking system; it was better to accelerate that consolidation process because it was in the interest of the system. In terms of the cycle, the quickcash net in ATMC went through those challenges. We re-diversified our business and provided some banks ATMs outsourced management services. There are two banks today when you go to their ATMs, they are banks this and that but the operation and support behind their ATMs is provided by ATMC.
Model of Recapturing the Market
The first thing is that we are reaching out to existing owner banks and to some of those banks who were not owners from the beginning in order to enable them become stakeholders in ATMC unlike when it was a small group of banks. We have also put together specific proposals to all the banks and we hope to use those discussions to finalize business plan arrangements. We have had an experience and that experience will help us shape the future to avoid some of the mistakes we made in the past.
CBN's Directive on Redeploying ATMS in Public Places
This policy affects some banks more than others to a greater or lesser extent. We are in discussion with banks on their offsite deployment. Our job has been reaching out to all banks to see how these things can be implemented given the policy on ground. We are reaching out to existing banks that is, investors in ATMC and non investors.
Acquiring or Running ATMs on Behalf of Banks
The end result has to profit ATMC and the concerned banks. At this stage, we have started discussions with some of those banks, the final details has to wait until the level of discussions have crystallized. Most players in the industry now are assessing what the impact is on their respective banking visions and from what their options are and what would be their preferences. Banks would be doing that for themselves, we at ATMC also have ideas for those parties. Our job and challenge is to come up with an arrangement that takes into account a win-win for the industry and ATMC. Discussions are on-going to fulfill CBN's expectations under the policy. CBN is also an important part of the discussions.
Upgrading Systems to Accept Chip and Pin
In terms of existing ATMs that we have already look and ascertain that the `technical specification details of those ATMs are compliant with industry regulations and that would affect many things in terms of whatever policy model we decide to agree with the banks in respect of the ATMs in concern. For the ones we already have they are, for the through the technical audit to ascertain that they are compliant to know that whatever we are taking over does not become redundant after a period of time.
Hiccups in e-Payment System
What we had was a slight teething problem involved in transiting from one system to the other so operators have to adopt the new system. In trying something new for the first time, you have to learn what works and some that does not work well. Hopefully, the next time you use it because of the initial knowledge of what you have learnt, it would help you prepare better next week. So it is a big challenge for organizations that have not really done anything electronically to move to full time automated system.
As we become familiar with that system, we take it for granted and that is the big issue but I do not see it as something that is so difficult once people become familiar with how it works. Within a short period, you will find out that the level of complaints would have been reduced because the solutions would have been worked out.
Electronics Payment in Nigeria
Electronics payment in Nigeria is in the area of tremendous growth opportunity. It can have a very significant impact on the quality of life of the average Nigerian. Even now looking at how much impact ATM has made in its relatively short period where we have proliferated the service. People do not have to carry so much cash around, now people can feel very confident that with their ATM cards; they are sure of finding an ATM they can use anywhere that can give them money. That is the quality of life impact that I expect that Nigerians should take for granted because in the UK nobody carries $500 cash in his pockets. They know that at any point wherever they go, they can either pay with their cards in most places or should they need cash, they can quickly withdraw money. If you are traveling to the eastern part of Nigeria, you will not take for granted that anywhere you stop on the road there will be an ATM. You will still carry some cash whereas now if you are traveling, you take your phone along knowing that it will work anywhere on the road. So, until we get to the point in Nigeria where the same way you travel along with your phone, you do same with your ATM; knowing that you can get services or cash at any point. I think by this, we would have transformed the retail banking industry in Nigeria. It makes for so much sense (a) we would not necessarily move so much cash up and down. (b) it is more convenient for the user and the banking system. You know that either it is 10 at night, it is a weekend, when a branch is not opened, if you arrived in a strange city where you knew no one, you can easily locate the ATM and get some money. Really, we have to look back and remember how life was. I remember then that I had to quickly rush to the bank whenever it is a Friday, budgeting for what was needed over the weekend as well as contingency. Now I do not rush to the bank, if the weekend comes, it is just another day. As little as the change is, it reduces a kind of pressure that one would have gone through before the arrival of e-payment.
My hope is that being a part of something that has an impact on the average Nigerian is something great. I think ATMC as a vehicle, the concept of the company in that vision of offsite deployment is very exciting but beyond that what we have done, given some experiences that we had we have also come to recognize that what ATMC's real value is, is not only the operative network but the expertise in that management of ATM. Beyond running our own network which we will continue to do, we have recognized that many banks also as they now deploy more ATMs even the ones in their branches, we now recognize it is not a core banking function. I am now saying that instead of building a whole organization that would be like a company within a company, why do we not find a reliable traffic partner that can help us manage everything. Sometimes when you go to a bank, all the staff at the reception and so on were outsourced. Whereas banks insisted they must be their staff in time past. Now banks recognize it is not their core function. What is happening in Nigeria is that the Nigerian banking industry is beginning to take some of the best practices happening in other parts of the world and adopting them here. This area of ATM with the CBN policy is just another reflection of some of those things and I think with this policy, we would be able to help CBN focus and drive the offsite deployment in a way that makes sense. We also hope that as we do that successfully, banks would also recognize that they do not want the headache of doing it even within their branches, therefore inviting us to manage it for them. The business today is still a mixture of doing the offsite and also talking to banks in terms of managing their ATMs. We have recognized that as an operator, we have specific useful experiences which we have started to share through specific trainings and consultancy that we provide for interested banks.
Infrastructure to Execute Transactions
We have in place infrastructure to process transactions. There are investments in personnel to scale up support in network requirements; but the specific details as part of the discussions we had with banks as to the best arrangement that makes sense and we have had commercial discussions, operational discussions and technical discussions to ensure that the end result is better than the previous situations. The good thing is that we are in a unique position having had the experience, we know what to avoid and what not to avoid. To run an ATM network requires things like, managing cash needs, supporting the ATM, supporting links, in Nigeria supporting the back up power and the suppliers of all these things are many and different so you have to set up a relationship or several relationships in each area to be sure that both you and the suppliers have the capacity to support network on these sites. It requires everybody, the ATMC, its suppliers, banks who are part of ATMC having a clear, candid discussion to ensure that going ahead is better than how it was before.

NCC, Digital Encode Support NITRA Innovative Tech Forum On Post-COVID-19 Strategies
The Nigerian Communications Commission (NCC), Nigeria's telecommunications regulator and Digital Encode, Cybersecurity and Compliance advisory company, have indicated interest to partner with the Nigeria Information Technology Reporters Association (NITRA), the national umbrella body of ICT reporters, as it organizes a forum that will x-ray the industry's future plans for ICT growth post pandemic era.
The event, slated to hold on October 15, 2020, will seek to discuss the needs for a fortified ICT sector after the COVID-19 era, and the level of preparedness of ICT stakeholders to embrace the challenge of being pivotal to the stability and growth of all other sectors.
A statement from NITRA National Secretariat in Lagos indicates that due to the pandemic and need to observe the COVID-19 protocol on social distancing, the event will be held via a Webinar.
This year's theme, "Multi-stakeholder Approach To National Recovery Post-Pandemic", is in line with the annual event's generic theme, 'NITRA Innovative Tech Forum', a contribution by NITRA to the development of Information and Communication Technologies (ICTs) innovations and policies in Nigeria.
Prof. Umar Danbatta, executive vice chairman, NCC is expected to deliver the keynote speech at the event and will throw more light on Federal Government's plans, programmes and policies on post-pandemic strategies using ICT.
Dr. Adewale Obadare and Dr. Seyi Akindeinde, founders of Digital Encode, while accepting to support the event expressed their readiness to offer their expertise in Cybersecurity for organisations to prepare against cyber- attacks with the new normal.
They will also highlight areas that are high risks that need fortification in terms of cybersecurity.
Speaking on the event, Mr. Chike Onwuegbuchi, national chairman, NITRA, noted that as the COVID-19 pandemic continues to leave its negative trails across the globe, economic reboot for countries will not only depend on how well they readapt to the new normal, but also more on their recovery plans.
According to him: "While the federal government has consistently expressed its willingness to set all policies in place to engender growth, and accelerated implementation of these policies, private sector firms have also shown great hunger for the task ahead in post-COVID-19 era.
However, the question that needs to be answered is whether all stakeholders are ready for the required task ahead."
The event will also offer participating companies opportunities to publicize some of their individual efforts at contributing to reacting a soft landing or lifeline for SMEs and other ancillary companies as the pandemic threatens their survival.
Digital Encode is a multi-award winning and leading consulting and integration firm that specializes in the design, management, and security of business-critical networks, telecommunications environments and other Information Technology (IT) infrastructures.
NCC Threatens Illegal Users of GSM Boosters with Arrest, Prosecution
Nigerian Communication Commission (NCC) has warned telecom consumers to desist from using illegal GSM boosters.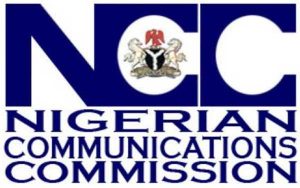 The commission also said that anyone caught using a GSM booster without obtaining approval of a duly licensed network operator will face arrest and prosecution.
GSM boosters are devices that transmit and receive telecommunications signals and can therefore interfere with other radio frequency equipment.
Ikechukwu Adinde, director, public affairs, NCC, said in a notice published on NCC website, that only licensed network operators are allowed to use GSM boosters.
The booster, also known as amplifier or repeater is made up of three main elements – exterior antenna, amplifier, and interior antenna.
They form a wireless system to boost cellular reception
"Members of the public should note that, willful interference with any wireless telegraphy is an offence under Section 16 of the Telegraphy Act, 2004,"it said
The agency said it will not condone any flagrant breach of this law.
It has also enforced measures to prosecute offenders.
Accordingly, monitoring mechanisms have been put in place and anyone caught using a GSM booster without obtaining approval of a duly licensed network operator will face arrest and prosecution.
"Any member of the public with useful information regarding the illegal use of GSM Boosters should contact the Commission on 09-4617000/7351 or send an email to [email protected]," the notice said.
"Individuals desirous of using GSM Boosters should note that they can only do so in conjunction with licensed network operators," it added.
Tizeti Selects Nokia to Provide LTE Fixed Wireless Access Solution for High-Speed internet Services in Nigeria
Tizeti announced that it selected Nokia's Fastmile Long Term Evolution (LTE) technology to enable usprovide superior internet services to over 1 Million subscribers in Port Harcourt, Edo and Ogun in Nigeria.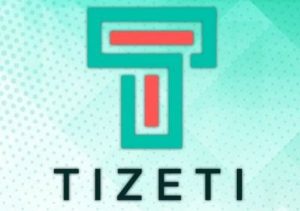 Tizeti will deploy Nokia's AirScale Base Station TDD-LTE and FastmileFixed Wireless Access (FWA) gatewaysto deliver premium internet and Virtual Private Network (VPN) services to Residential, Small and Medium Enterprises (SMEs).
The solution will also enable Tizeti'sto deliver a more robust, high-speedinternet service to subscribers and the flexibility to seamlessly evolve to 5G Fixed Wireless Access when needed.
Nokia's FWA solution enables Tizeti to fast-track broadband access and provide a best-in-class broadband experience to its subscribers.
Nokia'sAirScale Base Stations ensure high-quality connectivity and coverage and enablesTizeti to evolve the network in line with customer demand.
Nokia'sFastmilegateways connect wirelessly to the existing network to createa fastbroadband connection and enhanced Wi-Fi experience in the home.
The Nokia Network Services Platform will help Tizeti to simplify operations and quickly respond to changing market demands.
Kendall Ananyi, Tizeti, said:"We are committed to providing the best-in-class network experience to our subscribers. We are confident that Nokia's proven technology and expertise will help us differentiate our services based on quality. This a crucial project for us as it introduces LTE in our networks and allows us to bring new and innovative services to our subscribers."
Eniola Balogun, Nokia, said:"We are thrilled to work with Tizeti on the initiative to upgrade their network to bring the latest products and services to its subscribers. Nokia Fastmile will help Tizeti to cost-effectively enhance the customer experience.
The project will also enable them to delight their subscribers by providing more reliable data services.
On the other hand, Tizeti will benefit by adding new revenue streams."