Etisalat Nigeria, WAAW Foundation Reward Innovation in Schools
Etisalat has sponsored this year's Working to Advance STEM Education for African Women (WAAW) Foundation science camp for girls, in further demonstration of its commitment to empower young people through quality education.
The Science, Technology, Engineering and Mathematics (STEM) Camp, whose 2013 theme was 'Robotics and Renewable Energy for Africa', took place at the Laureate College Mafoluku, for girls between the ages of 13 and 17. The week long training ended with a colourful Award ceremony last weekend.
The Robotics STEM camp, witnessed hands-on activities, lectures, tutorials and experiments, all led and presented by female facilitators from Nigeria and the United States.
Among them included a special education teacher from Ebele Agu,Honors Academy School in Texas; Dr. Kaye Smith, associate professor of Physics and STEM Education at St. Catherine University in Minnesota; and Frances Van Sloun, mechanical engineer from St. Thomas University in Minnesota.
Over 30 girls attended the camp and were educated on how robotics, computer science and programming could be used to solve significant problems in Africa, focusing on electricity generation and water purification, amongst others.
The participants were mostly drawn from government public schools across Lagos such as Airforce Secondary School, Gbaja Girls' High School, Clegg Girls' High School, Top Grade Secondary School, Bolade Senior Grammar School, Laureates College and Bosgram College.
Projects developed and presented by the girls included light-sensor robots to solve green energy challenges such as trash sorting, water purification systems, and renewable energy systems including solar cars and Windmill systems.
Leading teams received trophies while every team member was presented with a STEM certificate.
Okung Ebiefie, head, Data& Mobile Internet at Etisalat Nigeria, said: "our focus is to encourage young people to believe that they can do great things and be innovative solution providers. Etisalat believes that confidence and tangible skills can make them more impactful and viable. We are committed to giving them that gentle push needed to help them apply their energy into thinking up new ways to improve societies they live in. These girls have had valuable experiences that we hope will be sustainable and impactful".
Etisalat is focusing on the next generation of young people who are the source of fresh ideas and tomorrow's leaders, by equipping them with capacity to innovate, and develop their ideas into sustainable solutions.
Dr. Unoma Okorafor, Founder of the WAAW Foundation, who recently received the 2013 Anita Borg Change Agent Award, said the objective of the STEM camp was to ensure that girls think of science and technology as tools that can help them solve real problems in their communities.
"The focus is to encourage our girls to look around and use locally available materials for innovation. These are our future leaders. We need them to understand that there are no limits. The objective also is to influence them by giving them intense hands-on experiences during the Camp. We open up their minds to think of the problems in Africa and empower them to solve these problems through technology. We need to increase the number of girls that are engaged in innovation through science and technology,' she said.
Etisalat presented Easyblaze modems to winners at the Awards Ceremony.
Arik Air Resumes Domestic Flights July 8
Arik Air has announced the resumption of its domestic flights from July 8, following the federal government's decision to re-open Lagos and Abuja airports for flight operations.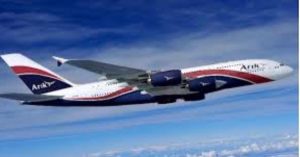 Roy Ilegbodu, Arik Air Chief Executive Officer, disclosed this in a statement in Lagos.
Mr Ilegbodu said that the airline would be operating three daily flights from Lagos to Abuja in the first phase of the restart.
He said further that Port Harcourt would be added to the schedule from July 11, when the Port Harcourt International Airport would be reopened for operations.
"Passengers have been assured of their safety and wellbeing at every stage of their flight.
"The airline has put various measures in place, in line with COVID-19 health protocols, as recommended by the World Health Organisation (WHO), International Civil Aviation Organisation (ICAO) and the Federal Government of Nigeria.
"Passengers are advised to arrive at the airport three hours before scheduled departure time so as to have ample time to undergo all security and health protocols before flight.
"Furthermore, all passengers are required to come properly kitted with their face masks.
"We are ready to fly our esteemed customers again. All preparations have been made to make flying in this extraordinary period in the world safe and pleasurable.
"Arik has worked actively with aviation agencies for an effective re-start of the industry and also ensure that agreed health measures are effectively implemented," Mr Ilegbodu said.
Some of the Tools for the Job in Hand
BY Gregory Kronsten
The principal losers from COVID-19, as with other global viruses and all national disasters, are the poorest members of society.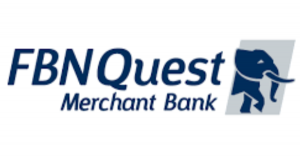 They have fewer, if any savings. They generally live on top of one another. Their income is received in cash because their jobs, if any, are not secure.
They depend upon the state for education and health so when the government seizes up for whatever reason, they are left without. We could go on. The lucky ones are the "professionals" who can work from home and adapt to the restrictions imposed by their government.
The authorities in Nigeria have sought to respond with monetary and fiscal stimuli. The headline measure on the monetary side was the rate cut of 100 basis points (bps) announced by the monetary policy committee (MPC) last month.
The impact of rate changes is limited for well-documented reasons, which explains the consensus view (including our own) ahead of the meeting on 28 May that there would be no change. The cut was the signal/message, whatever its effect, that central banks and MPCs across the world have sent in the face of COVID-19 and the ensuing lockdowns.
On 16 April, the CBN governor outlined a package of regulatory and credit measures that was costed at N3.5trn in aggregate. The largest intervention was a N1trn facility for agriculture and manufacturing, of which N93bn had been disbursed for 44 projects one month later. Similarly, for the N100bn healthcare intervention, a total of N10bn had been released.
This is not particularly fast or slow. The CBN has tested procedures to follow. There are not the resources available for the quick fix. In the US the government sent a cheque to each household. In several European countries such as Germany, Switzerland and the UK, banks released government-guaranteed loans for small business after credit checks that could charitably be termed light.
There is little doubt that some of these loans were fraudulent and that many will turn sour. However, governments in advanced economies can take the hit.
The Federal Government of Nigeria's (FGN) contribution to the fight against COVID-19 is the inclusion of a N500bn COVID-19 crisis intervention fund within the latest version of the 2020 budget, approved by the National Assembly on 11 June.
This fund is to be targeted on improvements to healthcare facilities and a special scheme of public works to employ 770,000 Nigerians. Additionally, the FGN will request funding from the World Bank Group for its Nigeria Centre for Disease Control (NCDC), the country's leading public health institute, and from a West African disease surveillance vehicle to provide US$100m for the state governments to tackle the impact of COVID-19.
These initiatives will complement programmes financed by the US$5.5bn multilateral borrowing in the budget, of which the IMF has already disbursed US$3.4bn. A further US$290bn has been approved for release by the African Development Bank.
It is far too early to say how much COVID -19 will hit the health of Nigerians, let alone the broader economy. An analysis of the victims elsewhere tells us that the young average age of the population stands in Nigeria's favour.
We should also cite the possibility that the average temperature counts as another positive. All advantages, and we will add the sizeable domestic investment institutions that will fund most of the FGN's borrowings, are to be valued since Nigeria has limited resources to fight off COVID-19.
Gregory Kronsten is Head Macroeconomic and Fixed Income Research, FBNQuest
Subdued Hit from COVID-19, Subdued Rebound Too
By Gregory Kronsten
The impact of COVID-19 on output in Nigeria is likely to be less severe than on many comparable economies. The IMF's World Economic Outlook in April saw GDP contraction of -3.4 per cent this year and a rebound of just 2.4 per cent in 2021.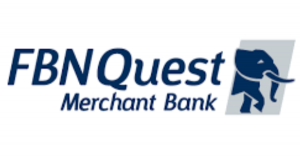 We might think that in the early days of COVID-19 (outside China) the Fund then lacked the materials to make credible projections. Yet earlier this month the World Bank's Global Economic Prospects came up with a similar narrative (-3.2 per cent in 2020 and 1.7 per cent next year). For the record, FBNQuest Research's projections are -3.1 per cent and 2.2 per cent respectively.
Official sources in Nigeria have a melancholier take. Earlier this week Sarah Alade, Economic Advisor to the President and Former Central Bank of Nigeria (CBN) Deputy Governor, was quoted as sharing a best-case scenario of -4.4 per cent this year and a worst of more than -8.0 per cent contraction.
The governor has suggested, in contrast, that the damage could be less than indicated by the Fund. The point of interest is less the precise number than the underlying story.
We see several domestic and external reasons for Nigeria's hit to be less strong than that of other emerging markets (EMs). The World Bank projects contraction of -7.1 per cent in South Africa this year, for example, while its central bank (SARB) forecasts -7.0 per cent.
Agriculture is the largest sector of the Nigerian economy and has a large subsistence component that is insulated from COVID-19. The Nigerian economy as a whole enjoys some protection from global headwinds with the obvious exception of the crude oil price.
Manufacturing produces consumer goods for the domestic market, and the reach of global supply chains into Nigeria is limited. Unlike large EMs such as Brazil and Argentina, it is not an important trading nation. Nor is Nigeria a regional hub for air transport. Unlike South Africa and Kenya, it is not a tourist destination other than for its large diaspora in the holiday season.
These factors should limit the contraction of the economy. That said, all the forecasts mentioned for the year would still result in one of the worst GDP outturns ever for Nigeria. We should remember that the per head figure would be far worse, given the annual growth in the population of 2.8 per cent.
A Lagos-based survey by REACH Technologies has indicated an average decline in incomes of about 30 per cent between March and end of May. Carried out on behalf of FBNQuest, the survey also found that respondents cut their spending on high-value items by about 22 per cent over the same period.
As the hit this year will be weaker than that on its peers, so will the rebound in 2021 be for the same reasons. Ideally Nigeria's growth trajectory would be closer to its peers because it would then be more incorporated within the global village. The federal government does have the opportunity to make changes to increase that degree of incorporation. We note that the federal finance ministry has been quoted as saying that it has permanently exited gasoline subsidies.
We saw an earlier statement to the same effect from the top brass in the Nigerian National Petroleum Corporation, which has been absorbing the cost below the operational in its accounts. Taking the two together, we are hopeful.
Gregory Kronsten is Head Macroeconomic and Fixed Income Research, FBNQuest