FG Designates Akure Airport for Perishable, Non- Perishable Cargo
Akure Airport has been designated a perishable and non-perishable cargo airport by the federal government.
Princess Stella Oduah, minister of Aviation, made the remark while on a courtesy visit to Dr Olusegun Mimiko, governor of Ondo State, in Akure, on Monday.
According to the minister, the perishable cargo terminal project at the airport is meant to harness the agricultural export capacity of the state as it will provide a gateway for farmers and industrialist to have access to international market.
She also added that the perishable cargo concept would open up the economy, develop local market, reduce rural-urban migration, create jobs, and assist farmers by creating wealth, leading to what she called the "farm to supermarket concept".
Governor Mimiko, in his remarks, expressed his unreserved appreciation to the Federal government and the Minister for the decision to give the socio-economic landscape of Ondo state a face-lift. He further stated that the aviation sector had witnessed significant improvement since the coming of the Princess Stella Oduah as minister of Aviation and assured the minister of the support and cooperation of the state government towards the speedy completion of the project.
Governor Mimiko also commended the Minister for transforming the country's aviation to a World class standard.
The minister who was accompanied on the tour by chief executives of Nigerian Civil Aviation Authority, the Federal Airports Authority of Nigeria and the Nigerian Airspace Management Agency also took the governor on an inspection tour of on-going project at the Akure Airport and assured him that, in the next three months, the cargo terminal project would be completed.
5 Major Customer Experience Trends that Shaped 2020
By Andrew Bourne, Region Manager, Africa, Zoho Corporation
Customer experience (CX) has always been a crucial differentiator for businesses, but in 2020, it became a matter of survival. As businesses around the world were forced to shut their physical shops and placed under immense economic pressure, only those who could leverage technology to pivot and realign their strategies were able to survive, and in some cases, thrive.
Customer expectations have also shifted at an unprecedented rate. Even with hopes of a successful vaccine on the horizon, as businesses return to their usual brick-and-mortar stores, a few changes are here to stay. Here, we look at some of the trends that have shaped customer experience in 2020, and what we can expect in the coming years:
Contact-less customer experience
Businesses have had to pivot to a no-touch model for the delivery of goods and services. Contact-less experiences are here to stay, and this is now evident in customer preferences. For example, as many as 73% of customers would prefer a self-checkout option at supermarkets. There has also been an increase in the use of digital signature software. Moreover, people may avoid busy shopping centres altogether. While that number has undoubtedly rebounded somewhat, it's unlikely to have done so fully. The rapid growth of ecommerce in developing markets further supports this. In Nigeria, Jumia (the continent's biggest online retailer) saw demand for groceries and essentials grew four-fold in the first quarter compared to last year. This trend will likely continue even after the pandemic ends because of the sheer agility this model offers, among other benefits like speed.
Self-service in B2B
Self-service has long played a key role in influencing B2C customers, but the tables are turning and the B2B segment is quickly adopting self-service interaction models too. This is true for both online and offline areas. The main drivers of this trend are faster service speed and sheer flexibility. As a result, knowledge bases, FAQ sections, search functionality, and community forums are becoming as common in the B2B space as they are in the consumer arena. These tools provide the hands-off support that allows customers to get answers quickly and feel empowered.
Consistent customer experience from anywhere
Most teams around the world have been pushed out of their comfort zones, having to work remotely. On the plus side, this has allowed teams to remain connected while also eliminating many barriers which seemed insurmountable a year ago. For example, crucial business meetings would need people to gather physically, especially in the B2B space. Even with training or onboarding, in-person experiences were always considered the real deal. Businesses now want to equip themselves to not just solve problems from anywhere but, to provide superior customer experiences, irrespective of where they're being delivered from. For example, call centres became virtual, rather than requiring hundreds of people to be in a room together. Businesses have also ramped up their digital offerings, right up to wine farms offering remote tasting experiences.
Customer retention
Even in economically good times, it's more expensive to acquire new customers than to retain existing ones. As the global economy crashed, customer retention became a top priority for many businesses which had to rely on their most loyal customers to stay afloat. With marketing budgets slashed, even new customer acquisitions are focused on fostering long-term loyalty. As a result, we saw an even greater focus on areas like account management and loyalty programmes.
Value consciousness
Irrespective of size, most businesses have been forced to cut costs. The same is true of households. It will take a long time for both to return to pre-pandemic expenditure levels. Value, therefore, now plays an increasingly important role in customer experience. It's important for companies to provide competitively priced products or services that deliver immense value and maximise on providing efficient personable service of an exemplary standard. As a result, businesses are focusing on operational efficiency and process optimization that can help business expenditure reduction, which can then be passed on to the customers in the aftermath of the pandemic.
Embracing uncertainty in a rapidly changing marketplace
That such major shifts took place in 2020 shows just how uncertain the business environment has become. Rather than railing against that and hoping for a return to normal, businesses should embrace this uncertainty as it allows for innovation in effective service delivery and brand building.
The Sunny Disposition of Private Equity in Today's COVID-19 World
Gregory Kronsten
We listened with great interest to four prominent private equity players in Africa in a discussion of prospects during and after COVID-19.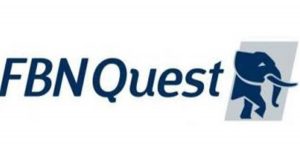 The event took place in early November, and so was before the announcement by Pfizer and Moderna on their vaccines to tackle COVID-19. The panel discussion was part of the Africa Debate, an annual event put together by an established London-based business association.
Private equity houses are generally optimistic and did not disappoint in the discussion.
They had to contend with the great returns available in China and foreign exchange issues in several African markets before COVID-19 struck, yet were able to highlight many positives.
One investor who follows the script of the emerging middle class noted that 70 per cent of their companies qualify as essential businesses and have therefore remained open.
Another said that their investments in both telecoms and financial services had performed well with COVID-19 whereas the record for consumer goods had been mixed.
His experience in Africa was that the crisis has helped large companies more than small operations, mirroring trends in advanced economies.  A third mentioned a successful investment in a remittance business, driven by a shift from sending cash across borders (now often closed) in taxis to digital transactions.
There is the general point, made in the context of infrastructure plays, that the global slowdown has made valuations more attractive.
Without travel, investors have been unable to send specialist outside contractors to factories for fire-fighting purposes. Whenever possible, they have sorted the problems out on Zoom. COVID-19 has accelerated programmes to deepen local expertise on the ground, while traditional due diligence has become highly challenging without travel.
At the other end of the transaction, an exit via Zoom requires good knowledge of the buyers. Nonetheless one investor has concluded two transactions in the past month, one of which is in the fintech space.
In the Q&A session investors were asked about their target Internal Rate of Return (IRR). The first to answer came up with between 15% and 20% net, and the three others were happy to nod their heads in agreement.
Another question covered the integration of ESG considerations into investment decisions. One investor had already said that all their decision-taking incorporated the impact on the climate. He argued that the valuation would suffer on a future exit from a climate-unfriendly holding.
Expectedly, working practices have also had to change. One company has worked hard to keep up morale as its employees work from home rather than network in their office.
Its responses have included organizing a party on Zoom to celebrate the appointment of three new partners. Some of the time saved from travelling has also been used to bring employees up to speed on the world of Environmental, Social and Governance (ESG).
Overall, the momentum has slowed for the industry in Africa in terms of new deals, exits and fund-raising because of COVID-19. It was clear from the discussion, however, that participants were confident about the future post-COVID, which point may well have been brought closer by the news on vaccine trials we have since had from Pfizer and Moderna in the US.
Gregory Kronsten is Head, Macroeconomic and Fixed Income Research, FBNQuest
Why We Need to Build a World Where Influence is a Blessing and Never a Curse
By Tomide Adeyeye
A quick glance through history and you will notice some key people who shaped the world. While many of these historical figures may be long gone, their impact is still very surreal.
For example, the Nazis' idea of a "national community" shaped according to their racial ideals, was (and still is) a strong narrative used to validate some of the vile actions carried out. Nazis used laws to define and then separate those who belonged to the "national community" from those who did not. And they used the media to influence the thoughts, feelings, and actions of individuals in Germany.
While the Nazis used propaganda as a tool to try to condition the German public to accept, and support, all of their goals (including rearmament and war), the reality remains that these tactics are still being exploited today. Everyday we see people of influence use their powers to sell questionable agenda.
It is estimated that the effects of World War II led to the deaths of over 85 million people, and if the war had not come to an end following the suicide of Adolf hitler, who was the leader of the Nazis, many more would have died.
This is a classic example of how a compelling narrative matched with immense influence can completely change the world, either for good, or bad.
Nowadays conversations around influence are often trivial, focusing on the value of visibility, but at its core, influence resonates deeper than at face value. And many forget that influence is a key make up of how our world, our reality is shaped.
It's bigger than who influences the clothes we wear or the food we eat. It's bigger than what we watch or listen to. Influence rationalises the way we think and it is even more powerful because most times you can't trace its root cause.
A recent study by renowned economist Matthew Gentzkow, showed that fabricated stories favoring Donald Trump were shared a total of 30 million times, nearly quadrupling the number of pro-Hillary Clinton shares leading up to the 2016 US elections. His study also shows that the most widely circulated stories were shared by well meaning Americans who believed these false narratives and became advocates for the message carried in these stories.
It is almost ironic that the leadership of the world was most likely shaped by the impact of false narratives. And this is the reality of the world we live in now. From Washington to Kigali; from London to Beirut. From Johannesburg to Abu Dhabi. We are facing a crisis of misinformation and leadership, engineered by people, platforms and places of strong influence. At a time when the world is in desperate need for great leadership, we are instead drowning in fake news and propaganda.
Look closer to home and you will see another depiction of influence in its devastating form. If you'd stroll through the Rwandan capital, Kigali, today, you'll encounter well-kept streets, new skyscrapers and business centers — a modern city. And yet, 26 years ago, these same streets throughout the country — were lined with hundreds of thousands of corpses. It has been a quarter century since nearly 1 million people, most of them from the Tutsi minority group, were massacred in Rwanda in the space of a few months.
It took a long time for the massacre to be recognized as a genocide against the Tutsis, and for the world to say that it would "never again" look the other way. You would wonder why something so obvious would be hard to see. Why did it take the world a long time to recognise the genocide?
History often tells the story of how Hutu extremists carried out plans to wipe out the Tutsis. But how was a message of hate able to travel across the country, so much so that one man had no qualms in ending the life of his fellow countryman?
And yet, the world continues to look away every day. Not in Rwanda. But in Yemen, Congo, Myanmar, South Sudan, and even in Nigeria. It's not always conspicuous mass killings. Instead, many smaller attacks occur on a daily basis, and they're largely ignored.
It isn't our fault that we have become pawns in this chess game, but while we may lack the power, we must never underestimate our will. We all have a duty to help people, companies and governments communicate more honestly and responsibly. Governments and organisations need to be more deliberate about what they say, when they say and how they say it. More importantly, we all must be willing to hold them accountable, with an understanding of the impact and influence that we have collectively.
We can't compel or force people to be and do better. But as we enter the age of influence, there's no better time to begin discussing and activating the resources that will drive us towards the kind of leadership we so badly need. The kind of direction we need for our lives, for our families, for our nations and for the world.
It's the reason the Global Day of Influence may be the single most important day in the year. The first ever day of Influence is slated for November 22, 2020, and global media and public relations company, BHM has championed this day as a reminder of not only the influence that we all have but also a reminder of just how impressionable we all are.
Influence, like energy, cannot be destroyed, and we exist in an ecosystem that fosters a culture of influencing and influencers. From the local retailer who got everyone hooked on a new drink because she refused to ice the alternatives, to the local government leader who has convinced the artisans around that Corona Virus is a conspiracy, to even the teachers who speak to hundreds of kids every day and to the slay queens who have millions of followers on Instagram. We are all part of this culture, and we have a duty to not only be influenced, but also to cause the change we want to see in the world with our own influence, regardless of how big or small it may be.
If history is any indicator, then we can expect the world to remain divisive. Humans will always be creatures with varied opinions on a plethora of topics. Hence, the world will ultimately be shaped by the most influential people.
Nelson Mandela had seen it all in his lifetime. He had experienced the hate, the pain, the redemption and the honor of being the man to liberate South-Africa from apartheid.
However his take on racism is somewhat eye-opening. "No one is born hating another person because of the color of his skin, or his background, or his religion. People must learn to hate, and if they can learn to hate, they can be taught to love, for love comes more naturally to the human heart than its opposite."
Mandela always understood the power of propaganda, the strength of a narrative, and the power of influence to either create or destroy.
The odds may be stacked against us but with a collective resolve, we have a chance to create a world in which the truth is not subjective, a world where propaganda is a thing of the past. It will not be easy, but with each Global Day of Influence, we will lay the foundation of the future that we so desperately need.
And to those who think it is impossible to see a world where influence is only blessing and never a curse. Remember, it was Mandela who once said – "It always seems impossible until it's done."