FG Ends MultiChoice's Exclusive Rights to EPL, Others
The federal government has reportedly issued a directive effectively ending exclusive rights in broadcasting sporting events in the country.
This means that MultiChoice's monopoly on the live airing of high-profile sporting events has come to an end.
The directive was one of the series of measures outlined by Alhaji Lai Mohammed, minister of Information and Culture, who directed National Broadcasting Commission (NBC) to implement to sanitise and re-position the broadcast industry on Thursday.
In a statement was made available to newsmen by Mr Segun Adeyemi, his Special Assistant on President (Media), the Minister specifically directed NBC to implement a new regulation mandating broadcasters and exclusive licensees to share such exclusive rights with other broadcasters.
"This regulation prevents the misuse of monopoly or market power or anti-competitive and unfair practices by a foreign or local broadcaster to suppress other local broadcaster in the television and radio markets.
"This is so, having removed exclusivity from all content in Nigeria and mandated the sharing of all content upon the payment of commercially viable fees," he said.
Mohammed said the new regulation is contained in the report of the committee which he set up to work out the modalities for implementing the recommendations approved by President Muhammadu Buhari to re-position the broadcast industry.
The minister inaugurated the NBC Reform Implementation Committee on Oct. 10, 2019 and the committee chaired by Prof. Armstrong Idachaba submitted its report on Nov. 19 same year.
The minister stressed that the break in monopoly will boost reach and also maximise utilization by all broadcasters of premium content, in order to grow their platforms and investment in other content.
It would be recalled that Mohammed, last year, said that the Federal Government was determined to end all forms of monopoly in broadcasting because "it is detrimental to the actualisation of the immense potential in the industry".
The minister, at a meeting with Online Publishers ,in Lagos had said that a situation where a few people corner a chunk of the industry to the detriment of others, especially the teeming and talented youths, was totally unacceptable and untenable.
"Monopolies stunt growth, kill talents and discourage creativity.
"In the case of Nigeria, it's the monopoly of content that breeds anti-competition practices.
"You cannot use your financial or whatever power to corner and hold on tight to a chunk of the market, preventing others from having access.
"Such monopolies are crumbling everywhere in the world and Nigeria cannot be left out.
High-profile sporting events, especially for well-loved sports, particularly soccer, are currently only available to subscribers of DSTV.
Specifically, DSTV has the monopoly on live airing of English Premier League and UEFA Champions League in Nigeria.
The era of liberalisation is, therefore, expected to witness the sporting events being accessible to other pay-TVs and free to air platforms in the country.
With the new directive, television viewers, especially lovers of sports may witness an end to MultiChoice's monopoly on the live airing of high-profile sporting events.
Reality TV Hosts Feature on Glo-powered African Voices
This week's edition of African Voices Changemakers broadcast on CNN is featuring Reality Television hosts Seyi 'Shedams' Olusore and Olawunmi 'Olah' Oyedeji  of Nigeria and Kenya's Patricia Gichinga.
The programme promises to add pep to the leisure of millions of Nigerians currently staying indoors in line with the lockdown being observed in many parts of the country to curtail the spread of the COVID-19 pandemic.
African Voices Changemakers is sponsored by the Grand Masters of data, Globacom, and will beam the inspirational stories of the three young Africans making waves on the continent through unique reality television shows.
Olusore is a popular fitness trainer and the founder of Nigeria's first Weightloss Reality TV Show – The faSttest Shedder. He is also one of the show's official trainers. He is expected to give viewers a behind-the-scenes look at the 90-day intensive weight-loss show.
Although he studied Computer Engineering at the Covenant University, Olusore delved into fitness training and became a Certified Health & Wellness Expert of Arizona State University and a Certified CPR/AED/First-Aid from the National CPR Foundation, USA.
Also scheduled to talk about his show on African Voices Changemakers this weekend is Olawunmi Oyedeji, business development manager, director, producer ,TV content creator and film maker.
He is the creator of Nigeria's 'Try My Job', a reality television show aimed at tackling social justice issues and unemployment using entertainment as a major tool.The programme is endorsed by the Lagos State Ministry of Wealth Creation and supported by Ford Foundation.
Oyedeji is also the creator of Project Renew  which is focused on renewing the minds of the average Nigerian starting from the grassroots through a three-pronged program that includes seminars, skills acquisition and talent hunt.
Kenya's Patricia Gichinga is the third guest on the programme. She is the Head Producer, Mediae, Kenya. She will talk about her farming TV reality show, Shamba Shape Up, East Africa's leading agricultural TV program. It is a reality make-over show filmed on smallholder farms addressing the problems of the farmers in order to increase production and encourage farming as a business in Kenya and Tanzania. It reaches over 8 million households each week in English and Swahili.
African Voices Changemakers is broadcast on CNN at 9.30 a.m. on Friday and on Saturday at 12.30 p.m., 5.30 p.m. and 8.30 p.m.  Other repeat broadcasts come up on Sunday at 5.00 a.m., 9.30 a.m. and 8.30 p.m., with more repeats on Monday and Tuesday at 5.30 a.m. and 6.30 p.m. respectively.
FREETV Complies with NBC Directives, Gives Unrestricted Access to Subscribers
National Broadcasting Commission (NBC) said that FREETV has announced unrestricted access for customers during this lockdown to curb the spread of the COVID-19 Pandemic, according to Ekanem Antia, assistant director, Public Affairs, NBC.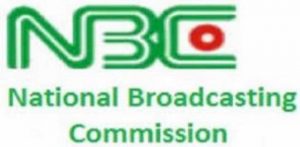 Antia in a statement said that "In compliance with the directives of the Commission for Pay TV to decrypt signals of local channels on their platforms for one month, in the first instance, to enable viewers get adequate information and directives through this period of the COVID-19 Pandemic, FREETV has announced unrestricted access for customers during this lockdown"
Recall that the NBC has earlier ordered GOTv, DSTV, NTA Startimes, FreeTv Platform, and others, to allow neighborhood stations on their bundle pursue even endorsers have depleted their membership.
This is in an attempt to support Nigerians have the privilege of the daily update on the 2019 novel coronavirus.
This is even as the NBC ordered supporters in the nation to designate 10 percent of its everyday broadcast appointment to the open edification of Nigerians on COVID-19.
In an announcement gave in Abuja and made accessible, NBC said the decoding is to keep going for one month in the principal occurrence while including that further orders will be given by the commission after itemized appraisals of consequent improvement.
"The National Broadcasting Commission approaches all Pay Subscription Broadcasters (GOTv, DSTV, NTA Startimes, FreeTv Platform, and so on) in Nigeria to decode every single neighborhood channel on their bunch to empower supporters of their administrations in Nigeria access, without blocks, day by day reports and mandates on the coronavirus pandemic.
"The unscrambling is to keep going for one month, in the main occurrence. Further mandates on this will be given by the commission after definite evaluations of ensuing improvement," the NBC said.
The NBC further reviewed its previous solicitation that communicate stations guarantee convenient fundamental data and updates on COVID-19.
It included that every day communicate observing reports so far showed that communicate stations the nation over have been giving point by point reportage on the battle for mindfulness on the 2019 novel coronavirus.
The NBC anyway said it noted with alarm that a couple of supporters broadcast unverified news and names of people purportedly tainted by the infection without required proficient validation.
"Telecasters are additionally ordered to allocate, at any rate, 10 percent of their everyday broadcast appointment to open edification on the infection, in accordance with national intrigue and social obligation, as revered in the Nigeria Broadcasting Code.
"The commission recognizes telecasters that have stayed ardent and shown polished methodology this period," the administration of NBC included.
Plus TV Africa Set To Launch On DStv in Nigeria 
MultiChoice Nigeria, the leading video entertainment provider has just announced the launch of Plus TV Africa. Starting 3 April 2020, the channel will go live on DStv channel 408 to customers on Premium, Compact Plus, Compact, Confam and Yanga packages.
Plus TV Africa is a Pan-African 24 hour TV News Channel owned by General News & Entertainment Company (GNEC) Media Group.
The station provides news content targeted at modern-day African professionals as well as  millennials who seek credible, cerebral, enlightening and robust analysis of African news and stories.
John Ugbe, CEO, MultiChoice Nigeria said, "We are very excited to add this channel to our repertoire, as it joins us at a most crucial time.
"Plus TV Africa will cater to a special audience, giving them deep insights into news and events across Africa."
"Plus TV Africa is delighted to join DStv, the best Broadcast Media platform in Africa, and one of the best in the world.
"We are geared to take the continent by storm as a broadcast News Television that tells the African stories from an African perspective.
"We are a team of broadcast professionals that are young, talented, creative, dynamic and passionate about Africa.
"The continent is in for an amazing new style of reporting, analysis and storytelling, focusing on "Big Stories" across sectors and spheres of endeavour!" said Kayode Akintemi CEO Plus TV Africa.
Catch stories that are centered on topics such as politics, economy, security, health, technology, sports and of course entertainment.
In addition, all Plus TV Africa programmes are presented, produced and broadcast in English language except for the News in Pidgin.
Any content within the news that is in any other language other than English are translated and subtitled for English-speaking audience.