FinTech Marketers Invested $3B Globally on User Acquisition in 2020 – AppsFlyer
AppsFlyer, the global marketing measurement leader, yesterday released its 2021 edition of The State of Finance App Marketing report. The COVID-19 pandemic directly impacted how consumers interact with financial institutions and how the institutions themselves operate.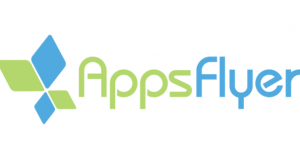 According to the report, Financial Technology (FinTech) apps are in high demand, experiencing a 132% leap globally in downloads in the last two years. Sub-Saharan Africa saw impressive growth, with installs in Nigeria climbing 160%, up 100% in Kenya and rising by 52% in South Africa.
Commenting on the growth of finance apps across Africa, Daniel Junowicz, RVP EMEA & Strategic Projects, AppsFlyer said: "The COVID-19 pandemic rapidly accelerated the adoption of financial technology globally and in emerging markets especially, finance apps helped millions of consumers and businesses remain connected. This trend is likely to continue and understanding how to best market their apps will be key to African businesses standing out from the crowd and growing their customer base."
"With this year heading for a record with total spend globally, reaching no less than $1.2 billion in Q1 alone, we believe that combining different types of marketing activities in addition to improving the registration funnel by optimizing and shortening the time from install to registration will give marketers the edge to utilize their 2021 budget to the fullest."
Key African Insights
      . Demand for Finance apps is at an all time high
.Downloads of finance apps have shot up over the last year. With 56% of the population in .Nigeria 'unbanked', many are turning to apps to access key financial solutions including:
.Loans: 43.3%
.Financial Services: 35.6%
.Investments: 20.3%
– Nigeria's Cost Per Install*  is up 70% since Q2, leading to a spike in spend, especially in Q1 2021 when budgets almost tripled.
– While each of the three key regions have experienced growth in marketing activity in the last year, Kenya's overall growth in the last two years has fallen.
Key Global Insights
– Digital banking installs up 45%, while traditional banks gain 22% in 2021. Finance app installs increased 20% overall, but financial services and traditional banking app installs saw only a 15% increase between Q1 2020 and Q1 2021. However, only in the first quarter of 2021, traditional banks picked up speed with a 22% rise in installs.
– 3.3x growth in the number of remarketing conversions between Q1 2020 and Q1 2021. Following a 32% drop in spend in Q2 of 2020, efforts rebounded in Q3 and with rising user acquisition costs, marketers increased activity in remarketing, which soared 3x by Q1 2021. Overall, the growth path of non-organic installs continued upward, hitting 172% growth between 2019 and now.
– Demand for Finance apps is rising across the globe. 29 of the top 40 finance markets (by app installs) enjoyed a growth of at least 20% YoY, however it was the developing markets that dominated the number of installs.
The average number of downloads in developing markets was 70% higher than the average in developed markets, with India, Brazil and Indonesia making up almost half of the global number of downloads.
"FinTech experienced rapid digital transformation over the last year, with the pandemic leading to a shift in mindset even for those that have been slow to adapt," said Shani Rosenfelder, Head of Content & Mobile Insight, AppsFlyer.
"Marketers should strive for efficiency with their spend by following the rising Cost Per Install trend and focusing on user acquisition to meet new demand. Marketers should also explore more affordable remarketing campaigns to keep their brand top of mind amid rising market competition."
Methodology
The State of Finance App Marketing from AppsFlyer is an anonymous aggregate of proprietary global data collected from 4.7 billion finance app installs.
Swedish Embassy, NOTAP to Collaborate in Capacity Building for Nigerians in Technology, Innovation
The Swedish Embassy has expressed willingness to collaborate with the National Office for Technology Acquisition and Promotion (NOTAP) in building capacity for Nigerians in Science, Technology and Innovation.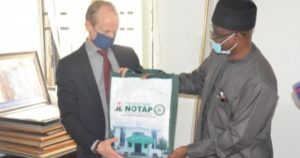 Swedish Ambassador to Nigeria Carl Michael Grans made this known when he paid a courtesy visit to the Director General of NOTAP Dr. DanAzumi Mohammed Ibrahim.
He said that the capacity building initiative of the Consulate to Nigerians has become necessary in order to meet up with the fast changing dynamics of world economies occasioned by technological advancements.
He disclosed that the Consulate had undertaken capacity building workshops for different organizations in Nigeria including the Nigerian Communications Commission (NCC) with the support of Ericsson, the largest Swedish company operating in Nigeria with staff strength of 230 adding that about 35 Swedish companies are presently operating in Nigeria with the attendant value addition to the economy in terms of knowledge and infrastructure.
The Ambassador said he was in NOTAP to learn about its activities describing the agency as a very important organization. While commending it for its efficient regulatory role which has created the enabling environment for international businesses in Nigeria, he called for enhanced support towards Swedish businesses in Nigeria.
In his remarks, Director General of NOTAP, Dr. DanAzumi Ibrahim said the Office was established by government with a mandate to regulate the inflow of foreign technology and promote the development of indigenous technologies.
He decried the present situation in the country whereby over 90 percent of the technologies that power the economy are imported adding that no nation that is aspiring to be economically independent should fold its arms and allow business as usual.
He added that in order to reduce the nation's dependence on foreign technologies, the Office initiated several programmes like the NOTAP-Industry Partnerships to provide the much needed synergy between the academia and Industry that will lead to Research and Development (R&D) and by extension the development of products and services.
Dr. Ibrahim stated that in advanced nations, most of their researches are being sponsored by private companies because of the strong synergy between the academia and Industry.
"There must be a deliberate effort to see our private sector and the academia work together. The advanced world has a strong synergy between academia and industry which has led to the development of products and services and that is what we want in Nigeria." He emphasized.
The DG noted that NOTAPs intervention in strengthening research activities in Nigeria has led to the institution of the NOTAP-Industry Technology Transfer Fellowship (NITTF) being sponsored by private companies to train intelligent Nigerians with masters degree to PhD level who will in turn provide the much needed manpower for technology development in Nigeria.
He added that 15 candidates have so far been enrolled in the scheme sponsored by companies like Nestle Nig. Plc., Airtel Networks Nig. Ltd, Friestland Campina WAMCO, Julius Berger Plc., PZ Cussons Plc., Promassidor Nig. Ltd, Nigerian Breweries Plc, Dufil Prima Foods Ltd and Procter & Gamble.
The NOTAP boss further said that under another partnership with Industry, PZ Cussons Nigeria Plc had committed 115 million naira for the upgrade of three Chemistry laboratories at Abubakar Tafawa Balewa University Bauchi, Alex Ekwueme University Ndufu Alike Ebonyi State and National Research Institute for Chemical Technology (NARICT) Zaria respectively.
He added that the positive impact of the upgrade of the three laboratories were acknowledged by PZ research team when they visited the facilities and has encouraged the company to further commit the sum of 360 million naira for the upgrade of six additional laboratories, one in each of the six geopolitical zones of the country.
He expressed appreciation to the Swedish Ambassador for the visit and said that NOTAP will continue to support any foreign company willing to do business in Nigeria within the ambit of the law adding that with the ongoing automation process of its technology transfer registration process which is about 90 percent completed, the Office is geared towards enhanced service delivery.
The Swedish Ambassador was accompanied on the visit by Mr. Peter Olusoji Ogundele, the Embassy's Director in charge of Government and Industry Relations.
Twitter Ban: FG Joins Koo, Indian Microblogging Platform
Federal government has joined Koo, another platform built by India, barely a week after banning Twitter, an American microblogging platform.
Aprameya Radhakrishna, co- founder, Koo, who confirmed that the platform is now available in Nigeria, said they were working on adding Nigeria's local languages.
This is coming as the spat with Twitter lingers.
The FG has already opened an official account on the platform with the handle @nigeriagov and had above 10,000 followers as at press time.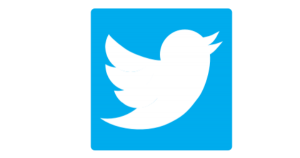 Also, some government officials have gone ahead to open accounts on the app, further solidifying its intentions to stay put.
According to reports, in India, Koo was built after the Indian government's constant disagreements with Twitter.
Radhakrishna, co- founder, Koo, said: "A very warm welcome to the official handle of the Government of Nigeria on @kooindia! Spreading wings beyond India now".
"Koo is now available in Nigeria. We are thinking of enabling the local language there as well. We are considering introducing a local Nigerian language into the Koo app.
"Nigeria is similar to India in terms of language diversity. It has hundreds of regional languages. Koo has a global outlook and will enable micro-blogging in countries that need it the most.
"We have built a scalable platform, and while we are still enhancing the product, it's already available for use in multiple countries today."
The Federal Government had last Friday suspended, indefinitely, the operations of the micro-blogging and social networking service site in Nigeria, citing the persistent use of the Twitter platform for activities that were capable of undermining Nigeria's corporate existence.
Galaxy Backbone Partners DataSixth Consulting to Deliver Cyber Security-as-a- Service (SECaaS)
As the cybersecurity threat landscape becomes more complex, organizations are struggling   to   keep   their   data   and   applications   secure. Galaxy Backbone and DataSixth (a pure-play MSSP) today announced they are entering into a partnership to address the myriad of cyber threats.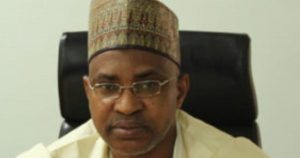 Forrester defines pure play providers as MSSPs who typically started life as an MSSP. For most of them, this is still their core (if not sole) method of client engagement. As a result,  they  come  with  a  robust  set  of  dedicated  security  capabilities,  analytics  and reporting capabilities, and automation and orchestration.
Galaxy  Backbone  MSSP  offering  will  help  MDAs  &  private  sector  organisation  to overcome their security challenges so teams can focus on important and fluctuating business initiatives. Galaxy Backbone MSSP delivers:
➢ Enhanced visibility through real-time monitoring of your network traffic and malicious activity.
➢ Sleep insurance knowing your environment has 'eyes on glass' 24x7x365.
➢ Access to cybersecurity experts who have a deep understanding of today's threat landscape and the latest security technologies available.
Together, both companies will enable MSSP services to MDAs leveraging its SECaaS (security-as-a-service) to deliver cyber resilience capabilities. The partnership offers a  variety  of  cybersecurity  capabilities,  from  proactively  hunt  for  cyber  threats,  to forensic analysis, incident response and provision of threat remediation plans.
The benefit of this new partnership covers service offerings such as:
➢   Security Operations Centre as a Service (SOCaaS)
➢   State of art SIEM (managed and leveraged)
➢   Ransomware mitigation & security automation
➢   Threat intelligence and Darkweb monitoring
➢   Security assessment, VAPT & forensic
➢   Endpoint detection and response (EDR)
➢   Security Orchestration, Automation and Response (SOAR)
➢ White label services
Michael  Anyanwu,  DataSixth  founder  said,  "We  are  excited  about  the  prospect  of joining  in  partnership  with  Galaxy  Backbone  at  this  critical  stage  of  our  growth journey.  In  our  opinion,  Galaxy  Backbone  has  an  enormous  potential  to  set  new standards  in  cyber  security  including  providing  managed  detection  and  response services, security analytics and data protection across the country and Africa at large"
DataSixth SOCaaS tracks, identifies and responds to cyber events in real-time and is supported   by   security   analysts   who   perform   threat   detection,   analysis   and remediation. It also offers cyber threat intelligence and forensic capabilities and uses a "timely alerting" process to reduce false-positive alerts.
The overall purpose of this partnership is to, "strengthen the national cyber posture, increase cybersecurity resilience, the efficiency and quality of public administration service   in   Nigeria"   says   Prof.   Muhammad   Bello   Abubakar   MD/CEO.
"The requirement  for  enabling  cybersecurity  services  in  today's  ever-changing  threat landscape  is  becoming  an  increasing  national  level  priority.  Galaxy  Backbone's relentless focus on delivering expert solutions as a government trusted advisor to its clients,  means  that  the  business  is  ideally  placed  to  deliver  cyber  resilience  and threat reduction".
In  reaching  this  vision  for  the  nation,  Galaxy  Backbone  believes  the  expanded services  in  cybersecurity  ensures  that  "end  customers  are  provided  best  in  class cybersecurity services and to be the clear choice for cybersecurity, tied to its multi- layered   cloud   solution   that   safeguards   organizations   against   malware   and contains and stops data breaches in real-time."