FRCN, NTA, DAAR, ASO Radio/TV Endorse The Nigerian Broadcasting Awards
Four major broadcast media establishments have endorsed The Nigerian Broadcasting Awards (TNBA) scheduled to hold in October.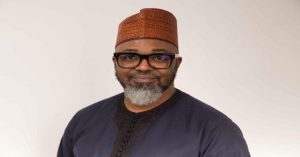 This was disclosed in a statement issued on Thursday by the Awards Steering Committee, whose members paid courtesy visits to the offices of the Federal Radio Corporation of Nigeria (FRCN), Nigerian Television Authority (NTA), DAAR Communications, owners of African Independent Television/Ray Power FM; and Abuja Broadcasting Corporation, operators of ASO Radio and Television in Abuja.
The awards are being organized by the Broadcasting Organisations of Nigeria (BON) to recognize and reward excellence in the industry. At the FRCN, the BON delegation, led by Mr.Bayo Awosemo of Arise News, was received by Dr. Mansur Liman, the Director-General.
Speaking during the visit, Awosemo requested FRCN to support BON in its bid to deliver a high- calibre awards ceremony to celebrate professional accomplishments in the Nigerian broadcasting industry.
Responding, Liman, who is also the Vice chairman of BON, commended the decision to celebrate stellar broadcasting industry professionals whose talents, for long, have not been formally recognized and rewarded.
"The awards will recognize and reward the talents that abound in the Nigerian broadcasting industry, spur them to be better and inspire up and coming professionals to excel in the knowledge that they will someday be recognized and celebrated," said Liman.
At the NTA, members of the committee were received by the Director-General, Mallam Yakubu Ibn-Mohammed, who described The Nigerian Broadcasting Awards as an intervention necessary to raise practice standards in the industry.
"We are delighted that this intervention is coming at this time. It is one that will bring about enormous professional improvement in the Nigerian broadcasting space," said Ibn-Mohammed.
The NTA Director-General also promised to ensure that the event is a successful one by putting resources of the NTA at the disposal of the Steering Committee.
Earlier in the day, High Chief Tony Akiotu, Group Managing Director of DAAR Communications, delivered his organisation's endorsement of the awards in addition to advising the BON delegation on the need to recognize and reward broadcasting superstars of yesteryears just as the current crop will be recognized.
"Broadcasting in Nigeria has come a very long way and broadcasters have made a lot of sacrifices. It is time we started celebrating broadcasters for their sacrifices. While it is important to celebrate those who are currently excelling, it is equally important to celebrate those who excelled in the past ," Akiotu noted.
Managing Director of Abuja Broadcasting Corporation, Mallam Ibrahim Damisa, also made the same appeal as his DAAR Communications counterpart. He enjoined the delegation to remember sacrifices of previous stars of the industry.
"We need to remember the sacrifices of our heroes past, some of whom are no longer with us but whose works we should never forget. The awards, which represent rewards for excellence, will lead to growth in the Nigerian broadcasting sector as excellence rewarded usually leads to more excellence," he said.
X3M Ideas Celebrates 10 years in Nigeria with Advertising Blueprint for the Next Decade
X3M Ideas, a pan-African creative advertising powerhouse marked its 10th anniversary with a grand rollout that featured a lineup of activities including a new logo and website.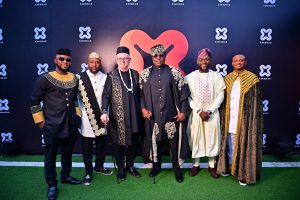 The agency's new look throws a spotlight on its proposition, 'Finding X', which unlocks the blueprint for advertising in Africa as it provides unique solutions to the constantly changing consumer demands and habits for existing and future clients.
'Finding X' is X3M Ideas' distinctive pathway to maximise Africa's fast-growing consumer market, with consumer expenditure on the continent projected to reach $2.1 trillion by 2025 and $2.5 trillion by 2030. The unusual framework, by design, will drive a competitive edge and advance global advertising practice.
Steve Babaeko, Founder, X3M Ideas who is also the President of the Association of Advertising Agencies of Nigeria (AAAN), says, "If it isn't already clear by now, advertising has become more complex than ever before. And developing transformative strategies to satisfy consumers and advance the industry is becoming a more challenging task with each passing year.
"We are excited to rev up our strategy in meeting client and consumer demands and providing the creative advertising industry with the necessary framework for achieving business goals."
In true fashion, X3M Ideas' lineup of exciting activities to commemorate its 10th anniversary has featured a two-month-long event which effectively kicked into gear in the first week of June with teaser videos featuring the agency's leadership: Steve Babaeko; Michael Miller; Obaro Obiuwevbi; Vivian Obiano; Olasunkanmi Atolagbe; Folahan Salam and Adenike Odutola.
The unveiling of the agency's new logo and the website was followed by a launch of a unique content platform for fashion, sports, games/comedy, and talk shows, XStream as well as some curated NFTs for sale, with earnings from the sale diverted to support Mental Health causes.
Mike Miller, Executive Creative Director, X3M Ideas, said, "These activities are reflective of the thought and creativity that goes into our approach to providing unique solutions for the brands we work for. We wanted our celebration of this milestone to be a memorable one and an all-inclusive lineup of activities is the perfect way to do that."
The two-month-long celebration of the anniversary also featured a Hackathon, X-NFT release, and X-Stream launch, alongside renovations to the agency's offices and a climax with the X Party in the final week.
The grand event was attended by various clients of X3M Ideas and industry experts, while the staff of the agency received awards for their outstanding performances and performed songs from an unreleased music album featuring the talented staff of X3M Ideas.
Founded in 2012, X3M Ideas has adopted a through-the-line marketing approach backed by sound strategy and unique thinking. In its 10 years of operations, the agency's unmatched innovative ideas and business practice have attracted multiple prestigious honours, including 'Best Agency in Sustainability' at 2020 Brandcom Awards, '2020 Outstanding Creative Agency of the Year' by Marketing Edge, 'Nigeria's Number 1 Creative Agency' at 2021 LAIF Awards, and a 2021 New York Festival Shortlist.
As it celebrates a decade of excellence with a unique transformational framework, the agency operating out of Nigeria, Dubai, Congo, Kenya, South Africa, and Zambia is committed to becoming a top 10 global creative solution provider by 2025.
UN Secretary General Appoints Gbenga Sesan on Internet Governance Forum
António Guterres, UN Secretary General has appointed a Nigerian social entrepreneur, Gbenga Sesan to serve on his inaugural Internet Governance Forum (IGF) Leadership Panel.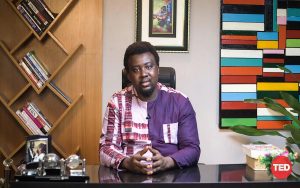 The UN chief also appointed nine other high-level and eminent persons to serve on the IGF Panel for two-year term during the 2022 to 2023 IGF cycles.
Spokesman for the Secretary-General, Mr Stéphane Dujarric announced this at a news conference on Tuesday at UN headquarters in New York.
Dujarric said Guterres established the Panel to support and strengthen the IGF, an annual meeting to discuss public policy issues pertaining to the Internet.
"Panel members will address strategic and urgent issues and highlight Forum discussions, as well as possible follow-up actions, to promote greater impact and dissemination of IGF discussions, according to its Terms of Reference.
"They were appointed by the Secretary-General following an open call for nominations, and in line with "an equitably distributed, multistakeholder configuration" of representatives from Government, the private sector, civil society and the technical community, as well as prominent persons in the field of digital policy."
The spokesman said the Panel also consists of five ex-officio members: senior representatives of the current, immediately previous, and immediately upcoming IGF host countries; the Chair of the Forum's Multistakeholder Advisory Group, as well as the Secretary-General's Envoy on Technology, Mr Amandeep Singh Gill.
The Internet Governance Forum is an outcome of the Tunis phase of the World Summit on the Information Society (WISS) that took place in 2005.
The first phase was held in Geneva in December 2003.
In the Tunis Agenda, Governments asked the UN Secretary-General to convene a "new forum for policy dialogue" to discuss issues related to key elements of Internet governance.
The Forum's mandate was extended for another 10 years in December 2015, during the high-level meeting of the UN General Assembly on the overall review of the implementation of WISS outcomes.
The 17th edition of the IGF will be held in Addis Ababa, Ethiopia, from Nov. 28 to Dec. 2.
TNBA 'll Make Nigerian Broadcasting Formidable – Murray-Bruce
Mr. Guy Murray-Bruce, Chairman, Steering Committee, The Nigeria Broadcasting Awards (TNBA), has declared that the awards, billed to hold in November, will make the Nigerian broadcasting sector a formidable force in the black world. Murray-Bruce, who is President of the Silverbird Group, made the declaration on Monday during an interview on Wazobia FM.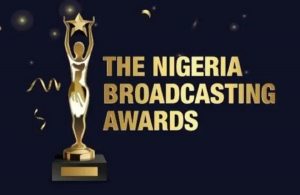 TNBA, promoted by the Broadcasting Organisations of Nigeria (BON), is a first-of-its-kind professional excellence recognition and reward platform.
According to Murray-Bruce, the primary objective of the awards is to motivate professionals to attain higher standards as a means of further contributing to national development.
"If people are recognised and rewarded, they will be motivated to do more and if they do more, they will make the Nigerian broadcasting industry a formidable force in the black world," he said.
He added that the committee he chairs will soon announce a call for entries into the 13 award categories and calls on broadcast professionals to enter their works for consideration by a panel of judges that will soon be announced.
Also speaking on the programme, Mr. Jenkins Alumona, Managing Director/Chief Executive Officer of Strategic Outcomes Limited, consultants to TNBA, described the awards as independent, as they will be "given by broadcasters to broadcasters".
"TNBA will be awards by broadcasters to broadcasters and devoid of sponsors' influence. While we seek sponsorship backing for the awards, sponsors will have no role in adjudication, as entries will be rated by a panel of judges comprising active and retired broadcasters with integrity and stellar professional records. The process will be also be run by a top audit firm as a way of stamping fidelity on it," said Alumona.
He also called on sponsors to take advantage of the visibility the platform provides, as the awards have secured the buy-in of about 300 BON member private and public radio and television stations across the country.
"TNBA, as a marketing platform, is the equivalent of buying one and getting 300 free. All BON-member stations are fully plugged into the awards, giving would-be sponsors immense mileage for their messages and positioning them as supporters of national development through higher information dissemination standards.
"Higher professional broadcasting standards will earn the sector and the country more respect across the globe," he said.
Murray-Bruce and Alumona expressed similar sentiments in an interview on BEAT FM, with duo saying that a jump in professional standards, the aim of TNBA, will make broadcasting more appealing to the coming generation, as intending broadcasters will be confident that their excellence will be recognised.
"The awards will be glamorous because broadcasting is a trade known for glamour. This, in addition to recognition of stellar performances, will inspire the younger generation by making the trade more appealing. TNBA will be an annual event, giving opportunities to professionals to be celebrated," Alumona added.