Glo Unveils Bumpa Tariff, Dangles 200% Recharge Bonus
Globacom, national telecoms operator, has introduced a new and unique Bumpa tariff plan which gives its prepaid subscribers a robust value of 200% instant bonus on every recharge.
Subscribers can use the bonus to text or call any network across the country and to browse the internet.
Globacom said the 200% recharge bonus will be given to Glo subscribers every time they recharge their phones with airtime worth N100 and above.
This means that subscribers on the Bumpa plan who recharge with N100 or N1,000 will get N300 or N3,000 as value.
Speaking about the new bonus offer, Adeniyi Olukoya, Globacom's marketing coordinator, said that Glo Bumpa was conceived to give additional superior value to subscribers and enable them fulfill their passion of staying connected with friends, family and business associates beyond what their standard recharge credit would have given them.
"In order to bring unprecedented value to our loyal subscribers, we have configured Glo Bumpa in such a way that it allows subscribers to use their bonuses to text or call any network in Nigeria and also to browse the internet. This unique move is unsurpassed in its novelty and gives our subscribers not only great value but the freedom to utilize their bonuses in any way they want," he said.
Olukoya further explained that Glo Bumpa comes with a flat tariff of 50k/sec for Glo-to-Glo calls as well as calls to other networks. It also comes with a flat rate of N4 per SMS to all networks, while international SMS will be charged at N10 per SMS.
"In addition, Glo Bumpa also offers free night calls, a long-term bonus validity of 30 days and no rental fees," he stated.
He added that Glo Bumpa is available to all prepaid subscribers on the Glo network and those on other networks who port into Glo. Another exciting part of the tariff plan is that the subscriber will continue to enjoy the 200% instant bonus for as long as he or she is subscribed to Glo Bumpa and keeps recharging his or her phone with credit.
"We are committed to delivering bigger and better value to our subscribers in terms of competitive tariffs and product offerings. As we march into the New Year, our subscribers are going to see more propositions that will deliver unlimited value to them and reinforce our vision as Africa's biggest and best telecommunications network", Olukoya said.
He urged subscribers who are interested in enjoying the stunning offer to dial *100*10*1# and press 1 when asked for confirmation.
NCC Holds First Virtual Bi-Annual Meeting with Telcos
Nigerian Communications Commission (NCC) and senior executives of telecommunication companies on complaints management recently held the regular bi-annual meeting, in compliance with COVID-19 management protocols instituted by the Federal Government.
At the meeting, which focused on consumer relations and complaint management processes, the NCC and the telecom service providers agreed that the compensation policy should be revisited and complied with at all times.
This is to ensure full compliance with the new Complaint Categories and Service Level Agreement (CC/SLA) consented to by the NCC and the service providers in the telecommunication ecosystem.
Additionally, it was decided that the Commission and telecom service providers will hold follow-up discussions on "Fair Usage Policy" on unlimited data bundles/data rollover, in order to provide a clearer explanation and better understanding of the processes and procedures of the policy for the benefit of the consumers.
The Commission hereby wishes to restate that its direction of June 2018 to service providers to commence implementation of data rollover from 26 June 2018, remains in force.
In other words, a subscriber's unused data must be rolled over to his/her subsequent data subscription.
Therefore, the Commission urges service providers to continue to inform and educate subscribers on the procedures and processes for data rollover.
Service providers also agreed to ensure that senior-level customer relations officers support their respective complaints management teams, to resolve complaints that were not resolved to the satisfaction of the consumers when such complaints were first reported.
The service providers also promised to ensure that complaints are resolved in both the letter and spirit of the recently-reviewed Service Level Agreement (SLA).
With respect to services subscribed to through third parties (such as banks), which are not rendered, the meeting resolved that telecom service providers should explore initiating service level agreement with banks to ensure uniformity and speed in the resolution of complaints relating to billing.
All parties to the meeting equally agreed that telecom service providers will carry out pervasive consumer education and enlightenment campaigns about their products and services to ensure their subscribers have the information they require to make informed decisions and get value for money spent.
The commission wishes to state that it was very pleased with the impressive attendance, participation, and the quality of decisions taken at the bi-annual meeting.
The NCC is, therefore, determined to continue to work closely with the service providers and other stakeholders in the Nigerian telecom sector in order to improve on the quality of service, and by implication, the quality of consumer experience.
The bi-annual meeting, which has held regularly since 2018, focuses on ensuring improvement in Quality of Service (QoS) and Quality of Experience (QoE) in the telecom industry.
It has served as a veritable platform for the Commission and service providers to discuss and agree on measures that will enhance prompt and effective consumer complaint resolution in telecom service provision in Nigeria.
Ericsson Launches Integrated Packet Core Firewall to Boost 5G Core Security
Ericsson is advancing 5G core network security for communications service providers (CSPs) through the launch of the cloud native Ericsson Packet Core Firewall.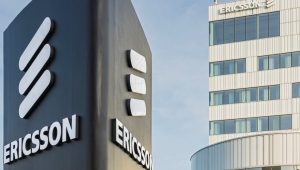 Core network security is a key factor in CSPs' forward business planning as they pursue innovative new business opportunities powered by 5G and emerging technologies.
Ericsson's new solution, part of the Ericsson 5G platform, is aimed at enabling CSPs to pursue those opportunities not only through the best packet core network security capabilities, but also in the most cost-effective way for their business.
Powered by A10 Networks' advanced security technology, the Ericsson Packet Core Firewall solution is already seamlessly integrated with Ericsson Packet Core Gateway in  Ericsson's dual-mode 5G Core offering. The solution also supports end-to-end network slicing and edge computing.
The cloud native offering is optimized to scale with user plane to the edge of the network to cater for secure core network 5G use cases. By protecting a communications service provider's core network – including sensitive service provider data and customer data – the all-in-one solution secures 5G service availability.
The solution delivers more than 50 percent total cost of ownership reduction over dedicated user plane security solutions, while maintaining 5G latency. This is enabled through a single CNF (Cloud Native Network Function) solution with simplified maintenance and orchestration.
Folke Anger, Head of Packet Core Solutions, Ericsson, says: "Securing service availability in 5G requires a holistic view beyond dedicated security solutions.
"We are now launching the Ericsson Packet Core Firewall seamlessly integrated into our Packet Core Gateway. This will provide our customers with substantial total cost of ownership improvements while ensuring their 5G services to the edge."
Patrick Donegan, Founder and Principal Analyst, HardenStance, says: "Telecom operators need to think differently about how they implement security with a 5G Core. Ericsson's Packet Core Gateway together with Packet Core Firewall integrates user plane and security functions in a single Cloud native Network Function (CNF).
"This allows significant TCO savings and is well optimized for edge use cases. It also enables automated, closed-loop, threat mitigation independent of transport equipment vendor."
Dhrupad Trivedi, CEO and Board Chair, A10 Networks, says: "Mobile operators are transitioning to more cloud native and distributed architectures to support 5G. This increases the critical need for security and network availability.
"A10 is excited to expand our partnership with Ericsson to enable current and emerging 5G use cases. The Ericsson Packet Core Firewall powered by A10 Networks is ready for cloud native deployments and addresses the evolving business needs for operators."
Anambra Indicates Interest to Host NITDA's South-East Zonal Office
The Anambra State Government has indicated interest to provide enabling environment for the National Information Technology Development Agency, (NITDA) to situate its South-East Zonal Office in the State.
The State, also among other requests, expressed willingness to host some of NITDA's events, programmes and establishment of information Technology hub in the State.
The State made the requests during a working visit to NITDA by Mr Theo Manfa, managing director/chief executive officer, Anambra State Information and Communication Technology Agency, (ANSICTA).
Mr Manfa in his address,  expressed that the call for special requests by the state is necessitated by the fact that the state "has long been known as a home of innovation and entrepreneurship, through the various markets like Onitsha and Nnewi and the plethora of locally produced goods they spawned over time."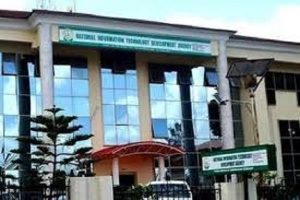 He said that innovation and entrepreneurship are important elements to drive the digital economy which the nation is striving to create adding that the state has been watching with keen interest the activities of Federal Ministry of Communications and Digital Economy and NITDA which necessitated the intended partnership.
While itemizing the identified possible areas of collaboration, Mr Manfa said that the state would like to partner NITDA on the newly launched Nigeria Government Enterprise Architecture, (NGEA), training of youths in hardware and software skills, entrenchment of e-Government culture and learning interventions for secondary school students with the aid of Unity Board.
In his remark, Dr Vincent Olatunji, director, e-Government Development and Regulations, who represented Mallam Inuwa Kashifu Abdullahi, director general, National Information Technology Development Agency (NITDA) at the meeting said it is gratifying to know that the state is keenly following the activities of the Agency in its drive to achieving digital economy for the nation.
He commended the state for developing its ICT policy to serve as road map on how the state would execute its IT plans adding that ANSICTA should ensure it drives the policy for the state.
While assuring the state that all its requests are not beyond what the Agency could provide, he enjoined it to formally write to the Agency by itemizing and prioritizing the area of collaborations.
The highlight of the meeting was the presentation of Award of Appreciation for his outstanding achievements in driving the digital economy.