HP, IBM Vying for No1 Spot on EMEA Server Market
Hewlett-Packard Company (HP) and the International Business Machines Corporation (commonly referred as IBM) are in a battle for the soul of server market in Europe, Middle East and Africa (EMEA).
Result of overall server market standings by vendor released by the International Data Corporation shows that HP held the number one spot in 2Q13, despite annual revenue declines of 13.2% due to weaker demand for x86-based ProLiant servers, which were challenged by competitive pricing pressure and continued weakness in Itanium-based Integrity server revenue.
On the other hand, IBM held the number two spot with a 27.8% share for the quarter, with a slight factory revenue decrease of 1.3% compared with 2Q12.
Demand for IBM's System z systems grew 59.6% annually, although the System x family generated more revenue for the vendor.
Meanwhile, IDC's EMEA Server Tracker indicated that factory revenue in the EMEA server market reached $2.9 billion in the second quarter of 2013, a decrease of 3.3% when compared with the same quarter of 2012.
In euro terms, revenue reached €2.2 billion, a decrease of 4.9%. Shipments reached 483,000 units, an annual decline of 4.7%. 2Q13 was the seventh consecutive quarter since 4Q11 of annual revenue declines in EMEA, but it must be noted that quarterly server sales grew 6.8% in dollars and 8.0% in euros.
EMEA performance therefore compared favorably to the overall worldwide server market, which saw revenue declines of 6.2%.
x86 server revenue reached $2.1 billion, a decline of 4.5% year on year in 2Q13, a sharper decline than in the previous quarter, when revenue was down 1.5% annually.
Non-x86 server revenue was virtually flat, down just 0.1% annually, in stark contrast with the 34.8% yearly decline during the first quarter of 2013. x86 server sales reached 71.3% of the total in EMEA, down from 80.4% in the previous quarter, when industry standard servers reached the highest market share ever recorded by IDC.
Volume and midrange servers were down 6.4% and 5.6% year on year respectively, while sales of high-end systems increased 7.5% in the same period.
Server class performance was consistent with the direction the market took this quarter, driven by a temporary spike in mainframe refreshes.
"With new products and refreshes coming up in 4Q13, x86 server spending has proceeded at a slower pace in the quarter, especially in the volume SMB sector," said Giorgio Nebuloni, research manager, Enterprise Server Group, IDC EMEA.
"Vendors are battling for share in that part of the market — typically distribution-driven — as new entrants continue applying pressure on established players. Stabilization and some growth in x86 spending is expected for 2014, when local cloud service projects will combine with broader refreshes and a less negative macroeconomic scenario."
"Mainframe performance enjoyed quite an uptick this quarter, driven by strong demand in Western Europe, particularly the U.K., France, and Germany, as well as pockets in other countries of EMEA, such as South Africa and Poland," said Beatriz Valle, senior research analyst, Enterprise Server Group, IDC EMEA.
"This trend was driven by demand for refreshes on previous-generation mainframes. With the release of the zEC12 in 3Q12, focusing on security and analytics, IBM introduced important updates to keep the platform relevant. Mainframes are increasingly being deployed on Linux operating systems and high-availability needs remain a primary market engine in some industries."
On CEMA highlights, "Central and Eastern Europe, the Middle East, and Africa [CEMA] combined continued to record negative growth. Server revenue reached $721.97 million, declining as much as 10.5% year on year in 2Q13 with both x86 and non-x86 servers seeing contraction," said Jiri Helebrand, research manager, IDC CEMA.
"The Central and Eastern Europe [CEE] subregion was down 20.4% to $363.42 million. Continued weakness in the Russian market is weighing heavily on the CEE region, which saw the weakest performance over the past three years. An increase in demand was seen in Poland, Czech Republic, and Hungary thanks to several large upgrades of existing server infrastructure in the financial sector.
"The Middle East and Africa [MEA] subregion showed resilience despite the geopolitical tension, and server sales increased 2.3% year on year to $358.54 million. A focus on technological transformation and improving IT infrastructure is supporting server demand in countries such as Kenya, Nigeria, and Pakistan, which are all growing at double-digit rates. The Turkish server market also grew in double digits, benefiting from strong demand in the government and financial sectors."
Other overall server market standings by vendor highlighted that
Dell maintained third position and was the only vendor in the top 5 to see revenue increases, with sales growing 7.9% year on year and a 1.5 percentage point increase in market share year on year, helped by strong demand from its density optimized datacenter solutions business.
Oracle was in fourth place, with revenue flat year on year, after benefiting from growth in sales of the Engineered Systems family as well as refreshes on its SPARC Enterprise line.
And Fujitsu was in fifth place, with a decline of 6.1% annually, and enjoying good performance of its BS2000/OSD family of mainframes, whose sales were up 11.2% year on year.
Etisalat Partners Brimass on Leadership Seminar for SMEs
Etisalat in partnership with Brimass Limited hosted a section of entrepreneurs, executives, business owners and other decision makers to an interactive leadership seminar with Mr. Brian Tracy, Leadership Expert and Business Coach
According to the company, 'this is a way of reiterating its support for the growth of emerging businesses as well as providing businesses with the right platform to communicate ideas and grow their business enterprise'.
The event tagged, "The Remarkable Leaders' Conclave with Brian Tracy" with the theme The Making of Innovative Leaders: Winning Leadership Strategies for Building World Class Organizations and Societies, was designed to expose delegates to Tracy's best productivity secrets to help them maximize their leadership positions and ultimately produce excellent results in their businesses and other spheres of life.
The three part seminar which started with the Entrepreneurs' Breakfast Conclave, followed by the Executives' Lunch Conclave and climaxed with an exclusive Executives' Dinner, delivered tips and keys for growing a successful business as well as the role of management in building effective leaders.
During his teaching on the seven responsibilities of a leader, the top selling author of over 45 books said that an effective leader is one who can provide customer satisfaction and this can happen by offering innovative products and services.
He added that businesses should continually seek better ways to acquire and keep their customers.
Reputed for its role in bringing innovative offerings in the telecommunications sector in the country, Bidemi Ladipo, Etisalat Nigeria's head, Business Segment, said the platform was one of many ways Etisalat is showing its commitment to the growth of small and medium scaled businesses who require necessary information to succeed in their various industries.
"As a company we pride ourselves in innovation and building businesses, an attribute similar to Brian Tracy. We have created a number of products that address the communication needs of these emerging businesses of note is the Easybusiness, a pre-paid package which gives business owners and their customers and partners an effective communication experience at cost effective rates".
Speaking further, Ladipo said that Etisalat in partnership with the Small and Medium Enterprises Development Agency of Nigeria (SMEDAN) organizes a quarterly business networking meeting known as Market Access which has held in major cities in Nigeria.
"We also are involved in the Global Entrepreneurship Week (GEW) together with the Enterprise Development Centre of the Pan-Atlantic University, the world's largest celebration of innovators and job creators. As the fourth entrant to the Nigerian telecoms market, we have grown, accruing over 15 million subscribers in just about five years in operation so we are passionate about connecting entrepreneurs, small and medium scaled with businesses with the resources they need to grow and succeed", he said.
Commenting on the workshop, Stephen Ojji, chief operating officer of Brimass Limited, said the essence of bringing Brian Tracy was to create sustainable change in leadership and innovation in doing business especially for SMEs as well as senior management and executives of different organizations.
He said the company decided to take the event to a larger scale due to sponsorship from business minded companies like Etisalat who gave them the required mileage that made the event a success.
Jumia Partners Reckitt Benkiser, Nokia, Others to Enable Consumers Access Quality Products
Jumia has launched a Brand Festival campaign in partnership with top global brands such as Reckitt Benkiser, Unilever, Nokia, Intel, HP, Nexus, Hisense, Sharp, Samsung, Binatone, XIAOMI, ABSOLUT, Dettol, and Logitech.
The campaign which is scheduled to run from September 21st to 27th, will provide consumers access to top quality products directly from the manufacturers, eliminating all third parties, thereby reducing the cost of the products, which will enable consumers to save money.
Jumia Nigeria CEO, Massimiliano Spalazzi, said: "The aim of the campaign is to enable our consumers to save more money while getting the best quality products directly from the brand manufacturers. Consumers today are more conscious of the quality of the product they buy on Jumia, and at the same time want to save money while shopping.
In the wake of COVID-19, we have continued to strive to operate so that consumers can continue to stay at home, use e-commerce to shop, and stay safe in this trying time. We are proud to partner with Unilever, Nokia and other top brands as part of our commitment to provide customers easy access to quality products directly from the manufacturers at best prices.
Head of Key Accounts and e-Commerce at Reckitt Benckiser Nigeria Ltd, Afam Onwordi, stated that: "We have enjoyed a good and healthy relationship with Jumia in the last couple of years.
"As our fight in RB is making access to the highest quality hygiene, wellness and nourishment a right and NOT a privilege, we would therefore always seize the opportunity of every major event like this (Brand Festival) to reward our consumers with interesting offers and deals across our wide range of products."
Senior Business Manager at HMD Global, Emmanuel Ossai, said: "For us at HMD Global, the home of Nokia phones, we are very excited to be supporting Jumia on this festival for authentic brands in Nigeria.
"We have a commitment to continuously deliver value and believe that this partnership will afford Nigerians more opportunities to enjoy the beauty of quality hardware and the secure Android experience that we offer across our range of Nokia smartphones.
"Interestingly, we have new exciting devices that will be unveiled to our Nigerian customers in the coming weeks and we cannot wait for you to have a feel of hardware magic carefully combined with software excellence. So, keep watching this space."
TikTok Picks Oracle to Provide 'Secure' Cloud Tech
Enterprise software giant Oracle announced that it has been chosen to become TikTok's "secure" cloud technology provider.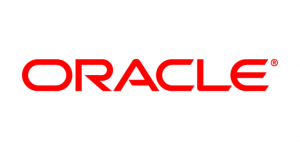 According to Oracle, this technical decision by TikTok was heavily influenced by Zoom's recent success in moving a large portion of its video-conferencing capacity to the Oracle Public Cloud.
Oracle's announcement comes after TikTok parent ByteDance last week said it will not be selling the video-sharing app's US operations to software giant Microsoft.
This after US president Donald Trump signed an executive order on 6 August, blocking all transactions with ByteDance in an effort to address "national emergency" issues.
On 14 August, the US president issued an order that gave ByteDance 90 days to divest the US operations of TikTok.
Since then, US companies such as Microsoft and Oracle have been lining up as potential buyers for the popular short video app.
As the trade war between the US and China rages on, the US government has accelerated its efforts to purge Chinese apps and technology companies that it deems untrustworthy.
Trump and his administration raised national security issues, alleging the Chinese-owned company will share sensitive user data with the Chinese government.
"TikTok picked Oracle's new Generation 2 Cloud infrastructure because it's much faster, more reliable, and more secure than the first generation technology currently offered by all the other major cloud providers," says Oracle chief technology officer Larry Ellison.
"In the 2020 Industry CloudPath survey that IDC recently released where it surveyed 935 infrastructure-as-a-service (IaaS) customers on their satisfaction with the top IaaS vendors including Oracle, Amazon Web Services, Microsoft, IBM and Google Cloud…Oracle IaaS received the highest satisfaction score."
"As a part of this agreement, TikTok will run on the Oracle Cloud and Oracle will become a minority investor in TikTok Global," says Oracle CEO Safra Catz.
"Oracle will quickly deploy, rapidly scale and operate TikTok systems in the Oracle Cloud. We are 100% confident in our ability to deliver a highly secure environment to TikTok and ensure data privacy to TikTok's American users, and users throughout the world.
"This greatly improved security and guaranteed privacy will enable the continued rapid growth of the TikTok user community to benefit all stakeholders."
Inq. Acquires Vodacom's Business in Nigeria, Others
inq. Holdings Limited, artificial intelligence service provider, has acquired Vodacom Business Africa's operations in Nigeria, Zambia and Cote d'Ivoire.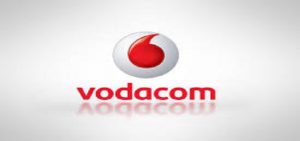 It plans further acquisition in Cameroon subject to regulatory approvals.
Mr. Valentine Chime, managing director, inq. Holdings Limited, said the 100 per cent acquisition of the Vodacom Business Africa's operations in the three countries was in pursuit of the company's dream of building pan-African network that will help in creating better future through digital solutions.
Domiciled in Mauritius, inq. Holdings Limited is a subsidiary of Convergence Partners Communications Infrastructure Fund, a fund dedicated solely to communications infrastructure and related services and technologies across Sub-Saharan Africa (SSA).
Formerly known as Synergy Communications, the latest acquisition has grown inq.'s regional footprint with operations in 12 cities in seven countries across Africa. It has existing operations in Botswana, Malawi and South Africa with an additional investment in Mozambique.
"Under the inq. banner the company will embark on the next phase of building a unified Pan-African cloud and digital service provider, bringing to market a very relevant suite of next generation technology solutions in the fields of Edge AI, SD-WAN/NFV and Cloud,"Chime said.
According to him, with operations in major African cities of Lagos, Abuja, Port Harcourt, Kano, Gaborone, Lusaka, Ndola, Blantyre, Lilongwe, Mzuzu, Abidjan and Johannesburg, the inq. team prides itself on global best practice methodologies customised to local customs in each of the 16 cities, covering different sectors including banking, oil and gas, fast moving consumer goods, mining, health, real estate, information technologies, public sector and logistics.
"Covid-19 has accelerated digital transformation, and inq. is perfectly positioned to deliver intelligent connectivity through seamless delivery of cloud and digital services and  technologies to our clients. We are about simpler, seamless solutions," Chime said.