Jeff Bezos Trillionaire Tale and Nigeria eCommerce
By Aliyu Yakubu
America's Jeff Bezos, founder of e-commerce giant, Amazon, is becoming a trillionaire in the midst of COVID-19 global pandemic. This is both good and bad news. Good news because it is the reward of foresight and tenacity.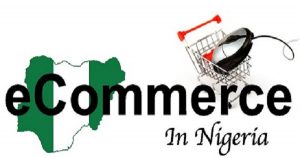 Bad news because in the midst of the same pandemic, his e-commerce counterparts in Nigeria are counting losses. The difference is not in the business dexterity of Bezos nor in the poor marketing skills of the Nigerian counterparts. The difference, unfortunately, is how the two governments reacted to the pandemic and its attendant lockdown.
While the US government gave a clear signal to e-commerce companies in America to move freely during lockdown to make delivery in anticipation of a surge in online shopping, the Nigerian government did the opposite. It locked down e-commerce activities by not clearly classifying e-commerce companies and their workers under 'essential services'.
This is the difference between a 21st century policy-smart government and a policy-dumb government. The US government anticipated a spike in online sales during the lockdown and gave free access to Amazon and other e-commerce workers. The Nigerian government was too happy to lock down e-commerce firms alongside other businesses.
Now, for the smartness of the US government, Bezos is walking his way to trillions. Imagine the tax that would add to US government purse. Imagine the number of jobs it will save when other companies around the world have either furloughed their staff or have sacked them outright.
This is a case of the absence of critical and strategic thinking in the Nigeria public ecosystem. Our leaders are not intentionally progressive. You cannot lock down a critical driver of the economy at a time you have decreed no-movement for the populace. It is also a function of low appreciation and lack of understanding of what e-commerce really means and how it works.
In the wake of the lockdown, somebody ought to have anticipated that Nigerians would resort to making online purchases, hence the overriding need to categorise e-commerce workers as persons on essential duty. The nature of e-commerce is that it's unobtrusive, does not draw physical crowd yet it effectively services clients from its backend through the delivery channels. In this way, issues of non-compliance with social distancing and other precautionary protocols do not arise.
The paradox of the Nigerian e-commerce story during the pandemic is that they were lumped with other regular businesses and clamped with the same lockdown measure. They are not. Their staff were treated as non-essential duty persons. It took some explanation for them to be allowed to do their businesses during the lockdown. In some states, it was practically impossible as e-commerce delivery workers were either harassed or turned back from performing their duties.
For instance, some delivery staff of Konga, Africa's fastest growing and most innovative e-commerce company, were either harassed or turned back from making deliveries. Delivery men were harassed while moving items inter-state. There were also reported cases of harassment within some metropolis. Lagos was no exception.
In Rivers State, not a single Experience Store was opened during the lockdown. Strict enforcement by the state government meant no e-commerce delivery man was allowed movement even within the metropolis.
You cannot build economies when you shut down all channels of trade. In the western world and Asia, persons on lockdown turned to online purchases to restock. Their governments clearly exempted e-commerce outfits from the list of companies that must remain shut for as long as the lockdown lasted. The net result is beginning to show in the balance sheet of Jeff Bezos' Amazon.
Comparisun, a company which allows small- to medium-sized firms to compare different business products, projects that Bezos will by 2026 emerge as the world's first ever trillionaire, an honour he won't be sharing with nobody, not even with Bill Gates of Microsoft whose fortunes keep growing with the birth of more technologies.
Their projection shows Bezos reaching trillionaire status by 2026. The company said their projection is based on taking the average percentage of yearly growth over the past five years and applying it to future years. Comparisun shows Bezos' net worth grew an average of 34% over the last five years.
As of Thursday May 14, Bezos' net worth was estimated at $143 billion, according to Bloomberg's Billionaires Index, which tracks the worth of the world's richest people daily. Compared to last year, Bezos' worth has surged by more than $28 billion. He profited heavily from the coronavirus pandemic. Shoppers denied access to physical stores turned to online stores to make purchases from groceries to gaming machines, toys for the kids and big toys for the parents. The lockdown was the appropriate time to change household electronics for most parents, just anything to fight the boredom.
In Nigeria, there were cases of security men delaying delivery for days by 'impounding' vehicles and keeping them for as long as they wished. Delayed delivery makes nonsense of e-commerce. One of the unique selling points of online shopping is prompt delivery of goods. Once purchased goods are delayed, the suspense dies and so does the utility of the goods. Unfortunately, this was what Nigeria's e-commerce companies suffered during the lockdown. At a time they were supposed to win more patronage and disciples into the e-commerce family, they got stuck in resolving issues of violation of lockdown rules while their counterparts in Europe and America simply worried about their balance sheet.
Now, the difference is clear. Bezos and others are smiling to the bank; their Nigerian counterparts are counting losses. Lesson: When next you lock down a state or city, make sure that e-commerce workers are exempted.
However, beyond Nigeria e-commerce fraternity, Jeff Bezos himself must learn the lessons of his capitalist expansionism. When the news of his impending trillionaire status broke, Twitter went agog. Elizabeth Warren, business woman and Democratic presidential candidate tweeted: "While Bezos is on the track to become a trillionaire in the middle of a pandemic, Amazon is ending overtime pay for warehouse and delivery workers on the frontline. This is immoral."
While I congratulate Bezos for his feat, I should also remind the Nigerian government that e-commerce deserves a better deal next time.
Coker Predicts Increased Investment in Digital Infrastructure
Ayotunde Coker, chief executive officer, Rack Centre has said that Nigeria will see high quality in digital infrastructure because of the realisation of its importance.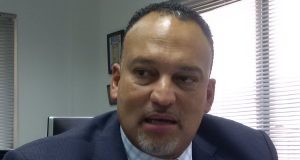 He noted that building infrastructure was a long-term project; and that the country had already started from a 'good place' with the existence of world-class data centres like Rack Centre.
Coker spoke at the recent BusinessDay Digital Dialogue sponsored by Rack Centre. The dialogue also featured panellists such as Bunmi Akinyemiju, CEO of Venture Garden Group; Omowale David-Ashiru, Vice President, Global Operations at Andela; and Juliet Ehimuah-Chiazor, Country Manager of Google Nigeria.
Bunmi Akinyemiju said it would also depend on how the government responds with policies and regulations.
Bold regulations that are forward-looking and progressive would show the extent of seriousness and how far the country would go in adapting to the new normal in the face of Covid-19 pandemic.
Akinyemiju, also said the pandemic would likely accelerate the implementation of the African Continental Free Trade Area (AfCFTA) and enhance collaboration across the African continent.
Speaking about the opportunities that African countries could draw from the effect of Covid-19, Ehimuah-Chiazor said the virus that is ravaging the entire world, presents an opportunity for businesses to reset their models.
"For businesses to successfully pivot to digital, leaders need to examine their business processes, customer engagement, supply chain management and employee engagement," Ehimuah-Chiazor said.
David-Ashiru said businesses that fail to adapt to the new normal could look forward to becoming part of another company in an acquisition spree that is imminent with post-COVID-19. "Post-COVID-19, there is going to be a lot of acquisitions of businesses that suffered during the crisis," she said.
How Cloud Computing Can Drive the Big Data Revolution
The world is generating more data than ever before. It's also capturing more of that data than it has in the past. From digital packets running through global networks to information that's processed by smart devices on the edge of IoT setups, there's plenty of material being churned out daily.
A report from the year 2019 estimates that about 2.5 quintillion bytes of data are created every day. This number will continue to grow, as IoT becomes commonplace and we increase our dependence on digital technology.
For most people, these figures are mere statistics. But for many organizations, they represent a vast treasure throve that they can leverage to gain unusual insights into their customers, target markets, and industries.
That's why big data has become a thing.
What is Big Data?
The term big data refers to large amounts of data that companies receive from their various interaction points—client information, customer service, transactions, market prices, engagement on the web and social media platforms, etc.
'Big data' could also apply to the large amount of data that is generated by sensors on an oil rig or by smart machines at a factory site.
Companies can gather these sorts of data, analyze them, and see the trends in the crucial variables. This gives them a picture of what's going on in various aspects of their operations and lets them make intelligent decisions based on that picture.
For instance, let's say you have access to data on the thousands of sales made by an ecommerce store within a year. You also have information like the days, time of the day, and months in which these sales have been made.
You could analyze this data and find out things like the times of the day, days of the week, and months of the year in which sales were highest and lowest. It may also be possible to tell how these trends change over time.
These details let you know the peak purchase times. Based on this insight, you can allocate resources away from the less active periods and towards the times with higher traffic. Ultimately, you'll be able to maximize your sales and returns from those periods.
The more dense and complex the data sets are, the more sophisticated the tools you will need to analyze the data. Besides this, you should also possess certain skills if you're going to work on large volumes of data.
How Cloud Computing Can Help
In the old days, you could store all your data on your premises—because you weren't generating a whole lot of it anyway. But today, you're creating and storing more data, and you can't hold everything at your site anymore.
This is where the cloud comes in. Instead of trying to expand your physical data centers or procure more storage devices, why not just host all that data on a cloud platform?
Any solution that enables big data computing and analysis must cater to the 5Vs of big data:
Volume: The large amounts of data you're dealing with
Variety: The assorted types of data available
Velocity: Rate at which data is collected and analyzed in your system
Value: The importance you attach to the data based on the information that it conveys
Veracity: Establishing the quality and credibility of data
A solid, robust cloud platform takes care of all these needs.
Here's how.
Scalability
We dropped a hint on this earlier in the article.
The cloud is scalable; you can get your capacity jacked up at short notice. All that's required is that you pay for the extra compute space. And there's an almost infinite room you can expand into. You can also scale down if you're past peak usage, and don't need a lot of capacity anymore.
It's something you want to have when you're dealing with vast amounts of data. It lets you maintain a high level of efficiency over time, regardless of the varying volumes of data you have to deal with at  every moment.
Lower Costs
Many companies are wary of the large costs associated with big data analytics. But thanks to cloud computing, they have more leeway as far as costs are concerned.
The scalability of the cloud—and the subscription model that cloud service providers use –means that organizations only need to spend on what they'll use. They can raise compute powers to take care of a spike in the volume of data they analyze and pay just the commensurate fees.
That's better for your budget than purchasing storage capacity upfront, only to find that it's either too small or too much.
Infrastructure that's Easy to Manage
Instead of devoting large sums to CAPEX for big data storage, you can house your data on third party infrastructure owned by cloud service providers (Infrastructure as a Service, or IaaS).
You don't have to worry about maintaining infrastructure either; the managed service provider will handle this. If it's a competent firm, they will have experts who can fix any problems that may arise.
What you do have to watch over is the cloud environment within which you work. Thankfully, some tools can help you strengthen the visibility of your cloud and simplify the management process for you.
Virtualization
Virtualization is something that the cloud allows you to achieve. It involves creating virtual machines, operating systems, and servers, which can run on existing hardware. This lets you increase your data processing capacity without expanding your physical infrastructure. And that's a boon for your big data aspirations.
Another benefit of virtualization is disaster recovery. You could lose a lot of data in the event of a major disruption to your networks. Virtualization allows you to retain virtual copies of that data, so you can carry on with them even if the original forms are lost.
Frees Up Resources for Innovation
Imagine working on large amounts of valuable data for just a fraction of the cost. Also, imagine having more time to do this because you don't have to worry about cloud infrastructure. These are gains you'll derive from cloud computing.
These gains open up even more opportunities when they combine. For instance, your team will have more time and resources to be creative with their data analytics. They can find more patterns, design more solutions, and make better decisions based on their analysis.
Find a Cloud Solutions Provider that Supports Your Big Data Aspirations 
Big data analytics is becoming a firm part of the decision making process for organizations. As your company moves in this direction, you'll want a solution that takes the burden of managing extra infrastructure off your back.
Layer3 gives you this and more. For many years, we have provided businesses and government agencies in Nigeria with services that help them make the most of their data. From virtual data centers to disaster recovery, our products are tailored to scale up your computing capacity and keep you operating at the highest levels of efficiency.
If you would like to discuss your big data plans with experts who can support them, reach out to us here and we'll take on your concerns.
BSA Seeks Support for Remote Economy Post-COVID-19
Business Software Alliance (BSA) has recommended ways in which governments across the globe can support the remote economy now and in the future.
BSA, which is the leading advocate for the global software industry before governments and in the international marketplace, noted that as a result of the COVID-19 pandemic, many people are working, learning, and accessing health services from home for the first time.
It stressed that governments, businesses, and individuals are increasingly relying on software to help their communities thrive in the emerging remote economy.
In its Response & Recovery Agenda, the BSA called for strategic initiatives that power the remote economy, maximize public health and safety, and maintain the services that people depend on to work and live.
Victoria Espinel, president and CEO of BSA, said "BSA's members create the trusted enterprise technology platforms that power the remote economy. People across the globe rely on software to work, learn, run their business, and stay connected with their loved ones during the COVID-19 pandemic. "Building a resilient, accessible remote economy must be a top priority for policymakers working to address the impacts of COVID-19. This agenda offers concrete recommendations to help governments respond to and recover from the pandemic."
According to the body, COVID-19 has placed enormous pressure on organizations in every sector. BSA said to mitigate public health and economic crises and ensure business continuity in the short term, governments should, among other things ensure IT services remain available by identifying IT workers as essential during any shelter-in-place orders; help businesses sustain software and cloud services for continued business and government operations; maintain and promote strong privacy and cybersecurity practices, including by supporting robust incident response capacity, and remove impediments to remote services, such as quotas and customs duties.
For the economies to recover, the Software Alliance said an effective and inclusive strategy must among others advance universal, affordable, and secure high-speed Internet access by expanding broadband access and deploying and securing 5G networks.
It pointed out that there is need to remove barriers to cross-border collaboration to advance remote health, work, and education by allowing trusted cross-border data transfers, promoting cross-border connectivity, maintaining a secure, reliable, and predictable ICT supply chain, and growing the size of the digital economy. According to BSA, there is need to promote responsible migration to advanced cloud services.
"To lay a secure foundation for the remote economy, governments should adopt cloud services and modernized IT, establish accessible security guidance for cloud migration, enforce clear and consistent privacy standards, modernize regulations for cloud adoption, and support data interoperability and portability.
"Transform the global workforce with improved access to STEM education, new models to retrain and upskill workers, support for industries to adopt technologies that facilitate remote work, and promotion of smart long-term remote work policies. Together, these policies can help create tech job opportunities outside of traditional hubs," BSA stated.
Joining this call, Chris Uwaje, chairman, Mobile Software Solution, who stressed the need for improved software ecosystem in Nigeria, said: "Nigerian government should priotised national software ecosystem, which has enormous potentials to create wealth, sustain national development and security of life and property."