Lagos Film Academy Secures Funding, Announces Competition
The Lagos Film Academy, a leading non-profit organization has secured a 5000USD grant aimed towards supporting young creatives who want to acquire lifelong skills and techniques across the continent.
In a statement released by the company on Friday stated that "the grant was endowed by the Global Philanthropy Alliance for the third edition of the 'Film for Life' project, which gives young aspiring filmmakers the opportunity to make a short film directed at impacting social change, themed in this edition around the upcoming 2019 general elections in Nigeria.
"The creative industries are a major draw for young people, who find their voices marginalized and critiqued, and technology with the advent of social media has greatly facilitated this attraction."
The statement further stated that, "LFA's Film for Life Project seeks to equip individuals with lifelong filmmaking and resource management skills. 'Youth culture has long been associated with social protests as well as future hopes, thereby promising a new life and social change.' (Creative industries for youth: unleashing potential and growth, United Nations Industrial Development Organization Working Paper, Vienna 2013.)
"Film for Life aims to give communities a voice through the youth who will be trained and empowered to create work that further creates social awareness about issues."
Eighty-six percent of Nigerian youths are pro-enterprise, according to research findings from Djembe Communications in association with Forbes Insight.
It said that, "empowered youth entrepreneurs could play a key role in tackling youth unemployment, numbered about 11.1 million in 2012 by the National Bureau of Statistics.
"Film for Life aims to harness this entrepreneurial spirit in the empowered youth."
Global Philanthropy Alliance (GPA) develops young social entrepreneurs in Africa by funding youth-led or youth-engaged organizations that unleash the power of youth to advance the economic and social health of their families and communities.
"Film for Life has been in existence since 2011, when Chris Ihidero's short film about rape; Big Daddy, was made and premiered to raving reviews and awards.
"It is the most watched Nigerian short film on YouTube presently, with over 600,000 views.
'It Happened to Me' was another film about HIV which swiftly followed in 2013; commissioned by UNESCO.
"The goal of the Film for Life Project is to make films about everyday life and to encourage social change. Over twenty themes have been earmarked to be developed in the near future by LFA.
"This will be the third film Film for Life is embarking on; and the beginning of a productive partnership between the LFA and Global Philanthropy Alliance.
Chris Ihidero, LFA Founder, noted that "It's really delightful to kick off the Film for Life series this year, thanks to GPA's grant.
"I have always wanted to help young filmmakers make their first films, knowing what making Big Daddy in 2011 did for my own career.
"A short film is a call card, something that says: 'Hey, I can do this!' My hope is that the participants, whether they win or not, go away with a sense of understanding of what it means to be a filmmaker and to be socially aware as individuals interested in making the various societies they live in, a better place for all."
Applications are now open to youth based in Lagos, Nigeria; between the ages of 18-30 who are interested in making their first film.
They are to apply in teams of three (3) consisting of a writer, producer and director.
The film, which they will write, direct and produce themselves after a bootcamp training with industry experts; will encourage citizen involvement in the electoral processes and the upcoming Nigerian general elections in February 2019.
Valentine's Day Comes Early as 2K Supermarket Offers Amazing Bargains
2k Supermart, the first discount store that sells everything N2000 or less, has curated a special section full of amazing items to make your Valentine's Day gift shopping a breeze.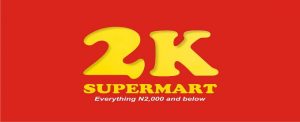 You don't have to break the bank, because 2k Supermart has picked out over 60 fun and fashionable gifts for men and women that you can shop, starting at just N2, 000.
The items on display includes: jewelry, chocolates, flowers, slippers, watches, candles and much more.
The supermarket which is located at 69 Alex Ekwueme Way Kado Estate by Gwarimpa and Kado Estate junction Abuja, also offers the best brands of grocery products at the lowest prices in town.
Customers can enjoy amazing prices on foot-wears, toys, stationery, kitchen and bathroom accessories, Beverages, Health and Beauty products, cleaning materials, party disposable items, gifts and More.
There is luggage master within the mall, Ice cream, Shawarma, Party Jollof rice, MoiMoi, Pastries, a Phone store,  Smoothie and Vegetable stands.
2k Supermart is a one stop family convenience stop.
Pinnacle, ICPC Trade Words over Alleged Invasion, Harassment of Staff
Management of Pinnacle Communications Ltd, on has condemned the alleged invasion of its Abuja office by operatives of the Independent Corrupt Practices and Other Related Offences Commission (ICPC).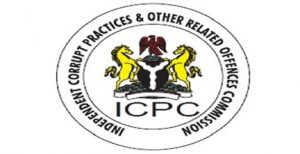 ICPC has however threatened legal action against 44 property owners including two buildings in Abuja belonging to Pinnacle Communications Ltd.
Pinnacle Communications in a statement by Abayomi Oyelola, its lawyer, said that "Pinnacle Communications condemns, in very strong terms, the illegal attempt by ICPC to harass and intimidate the company and its officials and unbridled attempt to shut down its business.
"The action of ICPC further confirms that they have been on a witch-hunt mission from the beginning and are bent on victimizing Pinnacle Communications in direct contravention of a statement credited to the Chairman of ICPC at a speech delivered at the inauguration of the Anti-Corruption and Transparency Unit at the Federal Polytechnic, Ede, Osun State.
"This statement was reported online on 20 January 2020, admonishing the staff against victimising people when doing their job. We add that they should also not scandalize genuine and law-abiding enterprises such as Pinnacle Communications Limited.
"Pinnacles Communication, as a law-abiding entity, expresses concern on this show of shame undertaken by ICPC and brazing use of force."
The firm urged the Bolaji Owasanoye, ICPC chairman, to "rein in his officers" and ensure they comply with the rule of law and forestall actions that could further sink the image of the Commission.
It said the invasion happened on January 15, at its office located on Charles De Gaulle Street, Asokoro, Abuja, with the ICPC officials allegedly citing an "order from above."
Mr Oyelola said the company is a licensed Digital Switch-Over operator in Nigeria, describing the invasion as despicable and unwarranted.
According to the company, the ICPC operatives had reportedly stormed the office with fully armed policemen in four vehicles, three Hilux vans, and a car, dressed in ICPC jackets that authenticated their identities to arrest the chairman and to seal the company.
The company's lawyer said during the encounter, it demanded the warrants of arrest and order of the court granting the sealing of the office that legally motivated their move.
"It is common sense in a civilized country like Nigeria that production of a warrant of arrest is the sine qua non to entering premises and attempt to arrest people and that without an order from a court of competent jurisdiction no agency of Government has the right to seal off any business premises. There are boundless legal authorities on this.
"We consider the futile attempted invasion, intimidation and threat as clear evidence of the desperation of ICPC. ICPC had filed charges relating to fraud against Pinnacle Communications and its directors. This case is still pending in court. Issues have been joined and witnesses called and cross-examined.
"We need not say more than that in order not to be contemptuous of the court handling the pending litigation. But can this be a sign that what they apparently cannot get through the court they want to get by force?"
He added that the operatives failed to produce any document but rather claimed that they were working with geographical coordinates.
It further said that its officials, "could hear the conversation and the operative said: 'we are here already', 'we have not entered', 'they claim he is not around', 'No pressmen, nobody'. Afterwards, the operative on the telephone suddenly said to his colleagues 'let's go, let's go, let's go', and they left hurriedly, like a botched operation.
The Pinnacle officials heard the operatives lamenting on their way to their vehicles that they should have shot (gunshot) their way into the premises as soon as they arrived. This no doubt amounted to regulatory terrorism.
The company urged Abubakar Malami, attorney general of the Federation and the minister of Justice, to help investigate the matter.
"We are also urging the Attorney-General of the Federation and Minister of Justice, Mr Abubakar Malami, SAN, to swiftly check the excesses of the ICPC and investigate this matter with a view to defeating the obvious display of prejudice in the agency's dealings with Pinnacle Communication Ltd.
Recall that the ICPC in February 2019 filed a 12-count charge before Justice Folashade Ogunbanjo-Giwa of the Federal High Court in Abuja, against Ishaq Kawu, director-general of the National Broadcasting Commission (NBC); Lucky Omoluwa, and Dipo Onifade, chairman and chief operating officer of Pinnacle Communications Limited respectively, for allegedly misappropriating N2.5 billion.
Despite the ICPC failing to produce Lai Mohammed, minister of Information, to testify in court, a statement he made to the agency, tendered in court, indicated that he gave the approval for the release of N2.5 billion to the NBC, as seed grant for the Digital Switch Over project of the federal government.
Mr Mohammed was meant to explain his role in the alleged misapplication of the N2.5 billion funds for the federal government's Digital Switch-Over (DSO) programme.
But the Independent Corrupt Practices and Other Related Offences Commission has threatened legal action against 44 property owners including two buildings in Abuja belonging to Pinnacle Communications Ltd.
In a letter to the Management of Pinnacle Communications, ICPC also dismissed allegation by the digital telecommunication company that its operatives illegally invaded their Abuja office..
A copy of the ICPC letter, dated Jan. 24 and signed by Mr Akeem Lawal, agency's director of Operations, was made available to the News Agency of Nigeria (NAN) on Sunday.
The anti-graft agency said its operatives stumbled on the buildings while investigating a "totally different" case of tax evasion.
The commission said the buildings were among 44 property (buildings and plots of land) whose list was forwarded to it by the Federal Inland Revenue Service (FIRS) for investigation.
The commission said FIRS requested the investigation after the ownership of the property was denied upon efforts to make their owners pay the relevant tax due.
According to ICPC, Pinnacle Communications was not mentioned as owners of any of the property on the list attached to the letter from FIRS.
It said its operatives arrived at the building in a bid to ascertain their coordinates and mappings as indicated by FIRS and confirmed by the FCT Department of Land Administration.
The commission dismissed Pinnacle's "skewed and misleading'' allegation as an attempt to link an honest investigative exercise with "the almost concluded case'' against its chairman and others.
It further said that its operatives "do not go out to arrest persons in the course of locating property under investigation'', contrary to the company's allegation that they were there to kidnap the chairman.
"The reference at the briefing to the alleged lamentation of our staff `that they should have shot their way into the premises as soon as they arrived,' is definitely far from the truth in the face of a legion of over ten armed mobile policemen on your premises.
"The commission deplores the bad faith evident in your media briefing and finds it really unprofessional that one of your counsels in the criminal case before the court, Abayomi Oyelola, who accosted our operatives after they had been denied entry into the premises by the policemen, was the same person that addressed the media on behalf of your company.
"Rather than come to our office the next day January, 16, 2020 as he had promised our officers, he thought otherwise and held a media briefing with the sole objective of painting the commission in bad light,'' it said.
ICPC said since Pinnacle Communications had now claimed ownership of the two buildings, it should proceed to resolve the issue of ownership with the FCTA and tax evasion with FIRS.
The anti-graft agency gave the company three weeks from the date of the letter to act accordingly as it was prepared to take further legal actions on all the property
CBN to maintain status quo on rates as inflation quickens
Lukman Otunuga, Senior Research Analyst at FXTM,
The latest inflation figures from Nigeria will most likely deter the Central Bank of Nigeria (CBN) from cutting interest rates anytime.
Consumer prices in Nigeria accelerated for the fourth straight month in December last year, hitting its highest level since April 2018 at 11.98% as food prices continued to climb amid the on-going border closure. With inflationary pressures making an unwelcome return into early 2020 and moving further away from the CBN 9% upper target band, the Naira will continue to be vulnerable. Although central bank Governor Godwin Emefiele said in November 2019 that "the impact of the border closures on inflation is temporary," this may be questioned if inflation continues to escalate in 2020.
Rising inflationary pressures should force the CBN to maintain status quo on interest rates next week. However, all eyes will be on the loan to deposit ratio for banks which has been set to 65%. With monetary easing out of the question, the central bank could increase the loan to deposit rate to 70% in an effort to boost economic growth through investments in Nigeria's real sector, particularly small and medium-sized enterprises.