Lessons From the U.K. Brexit Election
By Austin Okere
The U.K. has announced the result of the "Brexit Election", and Boris Johnson's Conservative Party won a landslide victory, mostly at the expense of Jeremy Corbyn's opposition Labour Party.
Listen to their statements after the results; "I will work night and day to repay voters' trust" … Boris Johnson. "I will not lead the party in any future general election campaign" … Jeremy Corbyn.
Despite the very high stakes in this election, there was no acrimonious stirring of tribal sentiments, nor calls on supporters to protest or reject the results. Rather, leaders on all sides called on their supporters to accept the line in the sand and move forward together. The central message of the winner was – let the healing begin.
Here are the key facts:
The decision to go for elections in the U.K. was taken in late Oct 2019, but officially kicked off on Nov 06th
Voting started at 7am on Dec 12th, and stopped by 10pm the same day
The polls all come in by 8am next day, Dec 13th, except for St. Ives, an island caught in a storm
The fastest returning record was 45 mins after voting closed
There was 67% voters' attendance
There were no incidents of ballot snatching, violence or deaths as a result of the election
They did not have four years to plan; in fact, they barely had two months, and they had to deal with the exigencies of the attendant "holiday mindset" of the Christmas season; and yet there was no thought of postponement.
What can we learn from the UK elections? Can we replicate this in Nigeria? What do we need to do to make this happen?
I asked these questions on my social media handles and got a myriad of responses ranging from genuine self-introspection to excuses, and even outright justification of the status quo.
It is an unfair comparison of apples and oranges. Comparing a country created in 1536 with a country that was colonised and whose independence was given in 1960 is not a fair comparison; Nigeria needs time! One of them declared. Some others postulated that until we pass into law the electoral reform bill, there will not be elections in 2023.
I don't think the comparison is unfair; technology evens things out. We have to start aspiring towards superior systems instead of wallowing in our status quo, another countered.
If the U.K. is too far from Nigeria in development for a fair comparison, then maybe we should measure our electoral process against our neighbours here in Ghana and assess how we stack up. It cannot be gainsaid that the deliberate policy of free quality education in Ghana is at the root of sustained electoral maturity. The elections are more about developmental manifestos of the candidates than about parochial tribal and religious sentiments.
Even if we compare "apples with apples" with respect to the period since independence, how do you explain that countries like Botswana (1966), Mauritius (1968) and Singapore (1965) who were also colonized and gained independence after Nigeria are doing much better in their political process.
Perhaps the most telling comment was that elections in the U.K. are not do-or-die affairs because there's a limit to what a party can spend, coupled with the fact that the rewards and perks of political office are not way out of proportion to other careers.
Nigeria's political process seems to be riddled with rigging, violence and deaths. We seem to take one step forward in electoral reforms, followed by two giant leaps backwards. Success at organising elections will certainly boost our standing among nations, and indeed our self-esteem as a people.
While it is pertinent to do an introspection about how we got here, it is more important to focus on how to dig ourselves out of this predicament and our respective parts in the plan; what I call healing "the man in the mirror" to heal society. Credible elections will instill good governance, assure shared prosperity and stem the massive brain drain plaguing our nation. This is certainly not rocket science, or is it?
It will be interesting to hear your views.
Austin Okere is the Founder of CWG Plc, the largest ICT Company on the Nigerian Stock Exchange & Entrepreneur in Residence at CBS, New York. Austin also serves on the Advisory Board of the Global Business School Network, and on the World Economic Forum Global Agenda Council on Innovation and Intrapreneurship. Austin now runs the Ausso Leadership Academy focused on Business and Entrepreneurial Mentorship
Rivers State, Shell Inaugurate Cluster Development Board for Assa North Gas Project
The Rivers State government and the Shell Petroleum Development Company of Nigeria Limited (SPDC), energy company, recently inaugurated the Egi/Igburu Cluster Development Board (CDB) for pipeline communities to SPDC's Assa North Gas project, which has a capacity for 300 million standard cubic feet of gas per day and the potential to be one of the largest domestic gas projects in Nigeria when completed.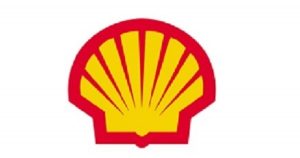 Barrister Elloka Tasie-Amadi, State Commissioner for Chieftaincy and Community Affairs, at the ceremony, urged the Comrade Orikoha Ekwueme-led newly elected officials of the CDB to use the opportunity of leadership to make positive impacts that will improve living standards in their communities.
He said, "The state government is always available to support you. Always speak with your people, including the Community Trust Committees (which were also newly inaugurated). Adequate communication will ensure the buy-in of all your stakeholders".
He decried those who see leadership as opportunity for self-seeking gains. "Leadership is more of sacrifice; not an opportunity for personal benefit", The Commissioner said.
Also, at the inauguration, Mr. Igo Weli, SPDC general manager External Relations,  said, "The Global Memorandum of Understanding (GMoU), that you signed today, sets the framework for long-term partnership between SPDC JV and the Egi/Igburu Cluster. The GMoU runs on the principle of community-led development. Today, SPDC JV commits to providing funding to help you realise your community development aspirations."
Represented at the ceremony by Dr. Banji Adekoya, SPDC External Relations Manager for Projects and Opportunities, he asked the CDB to "be prudent and implement projects and programmes that will deliver maximum benefits to the Egi/Igburu communities. Note that government, SPDC JV and the communities that you represent will hold you accountable for the judicious utilisation of the development funds."
"With the inauguration, SPDC reiterates the company's commitment to the Assa North Gas Project and to making it an exemplary one, particularly in Nigeria's quest for energy sufficiency, for power generation and industrialization", he said.
On its part, the new CDB committed to use SPDC's award-winning GMoU agreement, which is a community-led sustainable development and interface management model that puts the communities in the driving seat in setting development priorities and implementation of programmes and projects to meet their needs.
The GMOU is a proven winning approach introduced in 2006, adopted across SPDC's operational areas and provides a secure five-year funding for communities to implement development projects of their choice.
With the inauguration of the Egi/Igburu CDB, SPDC now has 40 active GMoUs in Abia, Bayelsa, Delta, Imo and Rivers States. Since 2006, SPDC JV has disbursed a total of $252 million to communities through these GMoUs.
The Assa North/Ohaji South gas project is a joint venture project involving the SPDC, the NNPC, Total E&P Nigeria Limited, and Nigerian Agip Oil Company, and will result in a new SPDC gas processing plant.
The development will help the federal government deliver on its ambition to provide enough gas for domestic consumption, power generation and gas-based ammonia and urea fertilizers for farmers.
African Entrepreneurs Vying for Anzisha Recognition
The Anzisha Prize, a partnership between African Leadership Academy and Mastercard Foundation, has revealed its top 20 finalists for 2020. Winners will be announced at this year's Anzisha Prize Conference on 27 October 2020.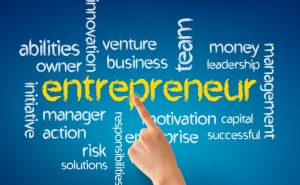 Organisers say this year's application season saw a record 1 200 applicants vying for a chance to join the Anzisha Prize fellowship.
From these applications, 20 businesses emerged that were 45% percent female-owned and represented sectors such as agriculture, manufacturing and education.
Young entrepreneurs from Morocco, South Africa and Tanzania displayed impressive ventures that are tackling critical issues within their communities while also turning a profit. Through their businesses and entrepreneurial leadership skills, these job starters are paving a way for other young Africans to pursue entrepreneurship.
Selected as a top 20 finalist is 21-year-old Alaa Moatamed who is the co-founder of Presto, a company she describes as one of the leading delivery management platforms in Egypt. The venture provides business owners with an affordable and convenient delivery service for their customers.
Joining Alaa is 20-year-old Benjamin Mushayija Gisa from Rwanda who manufactures and packages natural organic products for consumption and for cosmetic purposes in the form of lotions and coconut soap.
"2020 has seen a global shift in the future of work. This year's applicants have personified the resilience and innovation that Africa needs as we navigate our way into a post-COVID-19 future," says Melissa Mbazo-Ekepenyong, Deputy Director of the Anzisha Prize.
The Anzisha Prize, a partnership between African Leadership Academy and Mastercard Foundation, has supported 122 entrepreneurs and 77 of those businesses have created over 2 000 jobs, with 56% of those being employment provided for young Africans under 25.
Peter Materu, Chief Program Officer, Mastercard Foundation says, "The success of the Anzisha Prize over the last decade stands as a resounding testament to the creativity and entrepreneurial potential of Africa's very young people—a hugely under-tapped resource.
Through Anzisha, we're reminded of what they can achieve when challenged and enabled to own and solve the problems they see around them. Now, as ever, the innovations that have emerged through the Anzisha Prize inspire and renew our faith in and commitment to their promise."
This year, the top 20 will gather virtually from their various countries to share knowledge and learn from expert coaches and mentors as they prepare for their final pitches to a panel of external judges.
All the entrepreneurs will receive a cash prize of US$2 500. The grand prize winner will receive US$25 000, while the 1st runner and 2nd runner receive US$15 000 and US$12 500 respectively.
FG Bans Emirates Airlines from Operating in Nigeria
Federal Government has included Emirates Airlines in the list of airlines not allowed to operate in Nigeria.

This is part of measures to curb the spread of COVID-19 in the country.
Hadi Sirika, minister of Aviation, confirmed this via his Twitter handle on Friday.
According to Sirika, the decision was taken following a meeting between the Presidential Task Force (PTF) and European Unions (EU).
The ban would take effect from Monday, September 21, 2020.
"The PTF sub-committee met today with EU Ambassadors to discuss Lufthansa, Air France/KLM ban.
"The meeting progressed well. Emirates Airlines's situation was reviewed and they are consequently included in the list of those not approved, with effect from Monday the 21st September 2020," Sirika tweeted.