NCC, AVCNU Advocate IP Policy for Nigerian Universities
The Nigerian Copyright Commission (NCC) and the Association of Vice Chancellors of Nigerian Universities (AVCNU) have agreed on the urgent need to formulate a model intellectual property (IP) policy for the benefit of Nigerian tertiary institutions.
This understanding was reached during a consultative meeting between Mr. John O. Asein, Director-General of NCC, and Professor Yakubu Aboki Ochefu, Secretary-General of the AVCNU, at the Secretariat of AVCNU in Abuja recently.
While the Director-General underscored the need for a national IP policy to fast-track the development of Nigeria's knowledge economy and entrench international IP best practices in the country's university system, the Secretary-General of AVCNU called on the Commission to provide a draft IP policy for Nigerian universities for consideration and adoption by the relevant authorities of the universities.
The Director-General, who paid a courtesy call on the newly appointed Secretary-General of AVCNU at its Secretariat in Abuja, also called on the National Universities Commission (NUC) to make it mandatory for all Nigerian Universities to have a functional IP policy as obtains in most advanced countries.
In the words of the Director-General, "It is unacceptable in today's knowledge and intellectual property driven society for the very citadel of knowledge not to have clearly defined standards of engagement governing the institutions, faculties and students."
He lamented the high rate of IP theft and abuse including copyright infringement and plagiarism in the Universities. He also decried the low level of patents despite the enormous research potentials of academics across the different fields of science and technology.
"Nigeria has the requisite human and intellectual capital to solve most of its problems and IP is one of the keys to unlock these potentials and stimulate the application of knowledge as catalyst for growth and development," he concluded.
Speaking on the specific issue of copyright abuses, particularly the rampant unauthorised photocopying that goes on in and around universities, the Director-General solicited the support of the AVCNU in ensuring that students and faculties abide by the rules of fair dealing and respect for authorship.
In his remarks, the Secretary General of AVCNU, Prof. Ochefu assured the Director-General that AVCNU was committed to raising the standards of Nigerian universities to make them more globally competitive and would support any initiative to help achieve this goal.
He implored the NCC, as a major IP agency to work with other relevant agencies, experts and stakeholders to launch the process of formulating a model University IP Policy.
He agreed that considering the importance of IP as a tool for maximising research and innovation, the existence of an IP Policy should be a prerequisite for university accreditation.
He condemned the prevalence of IP theft and other abuses in Nigerian Universities, calling on the NCC to intensify its awareness creation programmes for academic communities.
Professor Ochefu stated that it was important to highlight the linkage between copyright and plagiarism in the universities. He canvassed the need for a compensation mechanism for copyright owners whose works were being exploited in the Open Education Resource (OER) programme of universities to guarantee sustainability and the quality of the materials on such platforms.
Thanking the Secretary General for his commitment to the sustainable use of IP in Nigeria, Mr. Asein recalled that the AVCNU, on behalf of Nigerian Universities, had in 2017 negotiated a licensing framework with the Reproduction Rights Society of Nigeria (REPRONIG) and regretted that despite the number of universities in the country, none has signed up to the reprographic licence that was agreed.
He said it was ironical since a functional licensing arrangement would provide additional income for university authors from the massive photocopying being carried out on and around their campuses.
He urged the AVCNU to encourage the universities to subscribe to the N500 per student per year for approved photocopying, adding, "that is a very fair baseline but for some reason, no university has implemented it and it gives us concern".
"For the NCC, it is not only about getting the universities to pay but to benefit from the multiple streams of income that a robust copyright ecosystem provides. We, therefore, want to place the copyright system at the service of universities in a way that authors and publishers, including university presses, will always have return on their intellectual and financial investment.
"We believe that for Nigeria to have a sustainable academic culture, we must take copyright issues seriously and make books available for tomorrow," he remarked.
Mr. Asein used the opportunity to again advocate a national policy, in line with this Administration's stand on inclusive education that would compel all publicly funded researches and educational materials to be made available also in accessible formats for the benefit of the blind, visually impaired persons and persons who are otherwise print disabled.
Yobe Gov Approves Employment of Staff @ State Owned Broadcasting Stations
Mai Mala Buni, governor of Yobe State has approved the appointment of experienced casual staff working at Yobe Broadcasting Corporation (YBC) and Yobe State Television (YTV).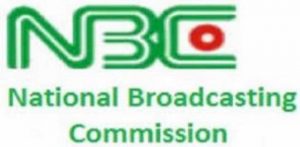 This is as part of efforts to ensure enough manpower for the on-going digitization of the two stations.
Abdullahi Bego, commissioner for Information, Home Affairs, and Culture revealed this when the officials of the Radio, Television and Theatre Art Workers Union (RATAWU) paid him a courtesy visit at the office in Damaturu.
Bego said the governor had after approving millions of naira for the total overhauling of the two stations directed for formulation of all strategies that will ensure effective implementation of the digitization process.
The commissioner also said, "His Excellency Hon. Mai Mala Buni is passionate about the digitization process of the media organizations in the state especially when it comes to equipment, staff strength and capability.
"The next step is the training and retraining of the staff of the two media organisations for efficiency in the execution of their job," Bego disclosed.
He said the casual staffs billed for employment were serving at the stations for more than eight years while others five to six years without permanent appointment letters.
"We feel it is good to employ them taking into cognizance their experience in the system and dedication to duty."
Bego commended RATTAWU among other members of the organization for their effort in informing, enlightening, and entertaining the public at all times.
Comrade Nasiru Illiya, chairman of RATTAWU, while speaking, said they were at his office to register their gratitude to the giant stride of Governor Mai Mala Buni, especially on the digitization of the two media organisations in the state.
"Sir, we are equally very grateful to note that within your short stay as commissioner of Information, we have started witnessing a positive transformation in the sector through the award of contracts worth millions of naira for upgrading YBC and YTV from analogue to digital transmission
"As I am speaking to you now, YBC is online transmission live," Illiya disclosed
FirstBank Supports Author on New TV Series
First Bank of Nigeria Limited has announced its partnership with Arese Ugwu for the television adaptation of her best seller, Smart Money Woman.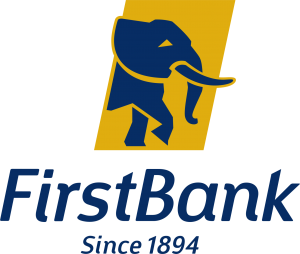 The weekly show – in its first season – is billed to premiere on Africa Magic Showcase this Wednesday.
The Smart Money Woman is a programme that shows the experiences, sacrifices, struggles and vigour of women in society as they carry out their day to day activities in spite of the gender imbalance in the society, especially in Africa.
The series is an adaptation of Smart Money Woman written to tackle debt, providing tips on inculcating the right savings culture of the African middle class (why don't we say – every individual – as against limiting to African middle class), the fear and misconceptions surrounding money and the lack of it, love, friendships, cultural and societal pressures and the roles they play in success.
The half hour 13-episode series which is directed by Bunmi Ajakaiye and Co-, produced by Kemi Lala Akindoju, Akin Marinho and Arcadia Tv Africa would have viewers exposed to financial literacy nuggets. Its cast include; Osas Ighodaro, Toni Tones, Ini Dima-Okojie, Eby Eno, Eso Okolocha, Timini Egbuson, Karibi Fubara, Tope Tedela, Seun Ajayi and Temisan Emmanuel.
According to Arese Ugwu, author and executive producer, Smart Tribe Media; "The Smart Money Woman is a love letter to every modern and upwardly mobile African women who are exploring life opportunities and experiences to find that right balance in their day to day activities especially in their career, friendship, relationship and of course, family."
"We thank First Bank of Nigeria Limited for being the first corporate sponsor to believe in my dream and take a chance on a first-time producer. This is a partnership we are pleased to reckon with, whilst we recognise how they have successfully empowered women across the geo-political zones in Nigeria through its various initiatives, especially the FirstGem product. They have provided mentoring, support and capacity building opportunities for all to create a new generation of financially literate women thereby contributing to the continued growth and development of the country."
Speaking on the TV show, Folake Ani-Mumuney, group head, Marketing & Corporate Communications, First Bank of Nigeria Limited, said: "FirstBank has been at the forefront of promoting female empowerment and we understand the role financial literacy plays in deepening financial inclusion, whilst promoting female independence.
The essence of the TV programme is to raise financial awareness to inspire every individual in the society, especially women, to make informed choices and take effective actions for their financial wellbeing, she concluded."
OurTv Secures LaLiga Broadcasting Rights for Nigeria
OurTV, a DTH free TV broadcast satellite service provider, has secured broadcast rights for Laliga matches in Nigeria.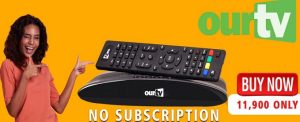 OurTV will broadcast Laliga Santander matches live on its Sports Channel 120.
Commenting on the development, Olushola Peters, Head of Marketing of OurTV, said: "This is one major milestone for OurTv and we want to thank our esteemed users, who have always believed and supported us. We value your input and suggestions as it is a core culture in OurTv to listen and please our viewers as much as we can."
OurTv is a Direct-To-Home (DTH) TV broadcast satellite service with onetime payment of set-up boxes that offers over 18 unique and exciting channels with the use of homegrown services.