Nigeria is Not an Internet Ready Country – Adeleke
Sam Adeleke is an electrical and communications engineering consultant and currently president of the Internet Service Providers Association of Nigeria (Ispan).
He spoke to chike onwuegbuchi.
Ispan
Ispan is the Internet Service Providers Association of Nigeria. It was established as an agitation of NCC licensed ISPs. You have to be an NCC licensed ISP before you can come in and we have quite a lot of ISPs that were licensed by the NCC and it was a common forum to formulate policies to help the industry grow and to assist one another in having a voice in dealing with regulators, government, customers and to have an avenue where the industry can be self regulated.
By and large, it was an opportunity for us to put our resources together, share ideas and benefit one another as well as benefit our customers.
Addressing the Challenge of ISP Dedicated Services
First of all let me say we have had a number of cases which we have handled in the past but let me analyse clearly that it is easy to say the problem is that of ISPs, but in most cases that we have found out, the problem is that of Nigerians themselves.
I tell you what; we are always in a hurry. Ordinarily, there should be a signed contract. When you sign up with an ISP, it is usually a one year contract so people do not understand the terms of the one year contract. The details of what they want or what they also do, they are ignorant of. What they do is to look at the bottom line which is the cheapest. For instance, most people would say I want to have a service that will serve 10 systems. If you have 10 systems in a corporate office, the bandwidth requirement may not be as much as that of five systems in a cybercafé. When people advertised and said five to 10 systems which I expect should be okay. When an individual opens 10 sites at once and chats at the same time, that individual's capacity is that of 10 systems. The resultant effect is that the users themselves overload what they actually asked for. In advertisements, they do not specify whether it is dedicated or shared service. In shared bandwidth, there is what is called the contention ratio. Contention ratio is for instance, on the K-U band I am, I have a contention ratio of one to eight and on the C band, it is one to four. Even when I say 64 by 256 on the C band and 64 by 256 KU, you will not get the same thing because the contention ratio is different. People do not bother to find out what their contention ratio is when they are sharing. The second type of bandwidth is the Burstible. Burstible means for your up-link, you have a dedicated bandwidth but for your down-link, you have a contention ratio of one to two. That means if you are on 64 by 256, your up-link is 64 dedicated all the time but your down-link is 128 guaranteed but you can burst up to 256. Whereas if it is dedicated, it means you have allocated to you all the time 64 by 256. You will agree with me that the price of one to eight, one to four, one to two and one to one cannot be the same. What most people now look at is for example, I want 64 by 256, this man offers it at $100, yours is $500, it is too expensive so people don't buy from you. But the man who is offering it at $100 buys from the same place as the man who offers it at $500 so they cannot offer the same service. In this area, there is need for understanding and dedication.
The second aspect where many people fall into is that of the volume of traffic that you pay for. Many people thought with their understanding of GSM and CDMA for instance, you pay N500 for Zain and they give you one Gigabyte, you pay N1,000 and you get three Gigabyte, the same with MTN. These are some of the things many people do not realize. If I am using this in a home, I may not utilize my one Gigabyte in a month whereas if it was a cybercafé, an individual can download loads of pictures, music and within 10 days utilize all the Gigabyte. What it means is that once it is finished, they cut you off, then they start discussing ISPs. The bottom line for many that were reported to us which we looked into, we found that it is lack of knowledge rather than cheating. Of course, we know that in advertising marketers know how to present the good side and not tell the down side. It is for buyers to beware. They are playing on people's intelligence and people run to whichever one is the cheapest.
ISPs and Internet Exchange Point
Let me trace a little bit of history, we have been having association between us both in Lagos and Ibadan but the NCC said they wanted a good national internet exchange and they asked for proposals. Ispan presented a proposal just as many others presented. The model presented by Ispan was bought by NCC, a design was made, a consultant was engaged and fund was released for the implementation. All over the world, the internet exchange concept is the association of various communication or Internet providers so that they can exchange principally local contents and that is the only way the Internet can be cheap for local users. When it as done, the likes of the big wigs like MTN and the rest snobbed it, they were not part of it. When it was established, a board was set up and the likes of the big wigs were brought in. But since then ask me what happened, we were one step forward and we moved 10 steps backwards. For a whole year, in order to encourage everybody to come in, it was decided that nobody pays to join. Of course there were charges that were made there. Internet exchange is supposed to be a member exchange, in order words, it is not a profit making organization. Members are to determine charges and also decide the day to day running of the affairs of the exchange but it is now run like a profit oriented enterprise. The situation we have on ground is that there is lack of focus, we have lost the vision we had originally, rather than been a member organization, it has now become a regulatory organization. If it was member driven, nobody would be forced to join. There is a Corporate Affairs Commission paper on how the board should be chosen, how members are to join but these steps are not followed. It is not an organization that should seek subventions from the government like a ministry or parastatal. It is not a profit making organization, rather is it an arm of government. It is supposed to be an independent organization for participants in the exchange. Unless this is addressed, then we are going top have the Nigerian version of the Internet exchange which is different from what operates in the world.
Local Content
In the first instance, I want to say there are so many local contents already. An example is the case of the GSM and there are so many people who are doing various local contents and are making a lot of money from it and there are still a lot more that can be done. It is the atmosphere that determines the growth and otherwise of such contents. For instance, we were thinking of places like the Galleria. With the content they already have and they are linked to the Internet exchange which can be anywhere in Nigeria and their access is not necessarily going through the Internet but through the local Internet exchange, it would be a lot cheaper. You will not be heavily charged and Internet radio stations will spring up. We have the Nollywood movies which we can ride on, news can be gotten from the Internet bit the situation is if I have to download a film from the Galleria and I am going through the Internet, the cost of my bandwidth will increase because it is going to be so sluggish that I will not be able to bear the cost. But if it was through the local internet exchange, if it was working, the cost would be cheaper. Until that is working, the cost of using local content will be the same as getting it from abroad. Nigeria is a country where we have people with talents and innovative ideas, let someone come up with it and then you see others rushing to do it. It is not difficult to have increasing in local contents but the cost of delivery is the problem.
CDMA and GSM Internet Services at Cheaper Rates
I disagree that CDMA and GSM operators offer Internet services at cheaper rates. The technology of the CDMA and the GSM is to provide Internet as a secondary service not as a primary service, as a quick service not as a bulk service. For example, when Internet services were offered by radio for a 32 by 256 shared bandwidth, I was offering it for N20,000 a month with a cybercafé running 10 to 15 systems on it. You can imagine 10 to 15 people simultaneously working round the clock as it were because they do it day and night for a whole month. Then people had faster service relatively compared with a situation now where I pay N10,000 and I have a slow service that I cannot download on, which is just good enough for e-mails. The problem we are having is in two folds, we are not an Internet-ready country and we are not yet hungry for it. We are Internet users but not an Internet hungry society. If you take statistics of youths who use the Internet, you will find out that they use it only for e-mails, chatting and "yahoo yahoo". If you take the statistics of the working class, they use it primarily for their businesses only. In the academics, you will be surprised that they do not use it even for research. We have over the years been preaching Internet penetration; I want to say that our attitude to the internet is akin to our attitude to reading. We need a change of orientation that has to start with the academic institutions be it primary, secondary or tertiary. We need to change our use of the Internet from just e-mails and chatting to proper research application in our day to day life. The CDMA or GSM as the case may be is used for just mobility.
The second problem is that of the big fish swallowing small fishes. The ISP business started as a small scale business and close to 500 ISPs were registered at a stage. The statistics which was done about one and a half years ago revealed that we have just about 100 surviving ISPs. Today, I doubt if we can boast of 20 to 30 ISPs because the big has swallowed up the small. This is an area where we have been talking to ourselves in the past. You will not like to sign up with an ISP where all access you have is at a location whereas if you sign up with a CDMA operator that has access in 100 cities across the country, you can move about with your laptop. This is what we could not offer as small companies but we came together that we might be able to offer this under the NCC's sponsored Sabi programme which we also would have completed with MTN on one hand and the IXPN on the other hand because they were granted the same rights. That would have made us big players but the communication business in Nigeria is not a small man's business.
Mergers
The issue of merger has been discussed over and over; it is something that is almost impossible. It would have been possible if there was a voice from the NCC just like there was from the CBN to the banks. But the NCC decided not to do it that way, they want to encourage Internet penetration even to where it may be unprofitable for the big players and that is only by allowing smaller organizations to play. That was why the NCC encouraged the establishment of cybercafés anywhere in Nigeria at a time without requiring them to be registered. The idea was to focus on Internet penetration. In Nigeria, businesses are not easy to merge especially when it is one man businesses. If there has been a voice to say this is the standard I expect of ISPs you either reach it or leave it and there is a set time for its implementation, then for us to remain in business, there would have been at least been legally binding marriages but this is what the NCC was not able to do.
NCC Threatens Illegal Users of GSM Boosters with Arrest, Prosecution
Nigerian Communication Commission (NCC) has warned telecom consumers to desist from using illegal GSM boosters.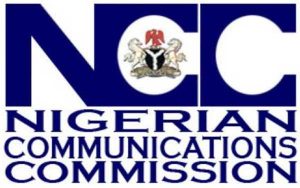 The commission also said that anyone caught using a GSM booster without obtaining approval of a duly licensed network operator will face arrest and prosecution.
GSM boosters are devices that transmit and receive telecommunications signals and can therefore interfere with other radio frequency equipment.
Ikechukwu Adinde, director, public affairs, NCC, said in a notice published on NCC website, that only licensed network operators are allowed to use GSM boosters.
The booster, also known as amplifier or repeater is made up of three main elements – exterior antenna, amplifier, and interior antenna.
They form a wireless system to boost cellular reception
"Members of the public should note that, willful interference with any wireless telegraphy is an offence under Section 16 of the Telegraphy Act, 2004,"it said
The agency said it will not condone any flagrant breach of this law.
It has also enforced measures to prosecute offenders.
Accordingly, monitoring mechanisms have been put in place and anyone caught using a GSM booster without obtaining approval of a duly licensed network operator will face arrest and prosecution.
"Any member of the public with useful information regarding the illegal use of GSM Boosters should contact the Commission on 09-4617000/7351 or send an email to [email protected]," the notice said.
"Individuals desirous of using GSM Boosters should note that they can only do so in conjunction with licensed network operators," it added.
Tizeti Selects Nokia to Provide LTE Fixed Wireless Access Solution for High-Speed internet Services in Nigeria
Tizeti announced that it selected Nokia's Fastmile Long Term Evolution (LTE) technology to enable usprovide superior internet services to over 1 Million subscribers in Port Harcourt, Edo and Ogun in Nigeria.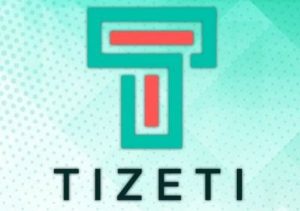 Tizeti will deploy Nokia's AirScale Base Station TDD-LTE and FastmileFixed Wireless Access (FWA) gatewaysto deliver premium internet and Virtual Private Network (VPN) services to Residential, Small and Medium Enterprises (SMEs).
The solution will also enable Tizeti'sto deliver a more robust, high-speedinternet service to subscribers and the flexibility to seamlessly evolve to 5G Fixed Wireless Access when needed.
Nokia's FWA solution enables Tizeti to fast-track broadband access and provide a best-in-class broadband experience to its subscribers.
Nokia'sAirScale Base Stations ensure high-quality connectivity and coverage and enablesTizeti to evolve the network in line with customer demand.
Nokia'sFastmilegateways connect wirelessly to the existing network to createa fastbroadband connection and enhanced Wi-Fi experience in the home.
The Nokia Network Services Platform will help Tizeti to simplify operations and quickly respond to changing market demands.
Kendall Ananyi, Tizeti, said:"We are committed to providing the best-in-class network experience to our subscribers. We are confident that Nokia's proven technology and expertise will help us differentiate our services based on quality. This a crucial project for us as it introduces LTE in our networks and allows us to bring new and innovative services to our subscribers."
Eniola Balogun, Nokia, said:"We are thrilled to work with Tizeti on the initiative to upgrade their network to bring the latest products and services to its subscribers. Nokia Fastmile will help Tizeti to cost-effectively enhance the customer experience.
The project will also enable them to delight their subscribers by providing more reliable data services.
On the other hand, Tizeti will benefit by adding new revenue streams."
Risk Assets Push Higher on Vaccine Hopes; Eyes on the Fed
By Hussein Sayed, Chief Market Strategist at FXTM,
After two consecutive weeks of back-to-back declines, global stocks kicked off Monday with solid gains amid a surge in M&A activity and positive signs towards vaccine developments. Currency markets were little changed ahead of a busy week of monetary policy announcements, while Oil and Gold ticked slightly higher.
The two big deals announced over the weekend were Softbank's plan to sell chipmaker ARM to Nvidia for more than $40 billion and Gilead Sciences to acquire Immunomedics for a price tag of $21 billion. Meanwhile, on the vaccine front, AstraZeneca resumed its phase-3 trial on Covid-19 after being suspended last week following a neurological illness developed in one participant, and Pfizer announced that its vaccine could be distributed before year-end if found safe and effective.
Central Banks will take centre stage this week with the Federal Reserve, Bank of England and Bank of Japan all due to announce policy decisions. Out of the three meetings, the Fed is likely to be the most watched following its historic shift towards average inflation targeting. The big question remains how will the FOMC put this policy into action?
From what we know now, the Fed is set up to keep interest rates near zero for a long time, possibly for several years. Given the new framework, any spike in inflation won't translate into immediate rate hikes as the Fed wants to compensate for the lost years when they have failed to hit the target. The dot plot will be the key guide for investors and traders alike. If inflation projections remain at 2% or below for the foreseeable future, this will solidify market expectations for a low rate environment for many years to come. That said, Jay Powell would still have to explain in more detail how the new framework will be translated into policy action.
In June's economic projections, the Fed anticipated unemployment would be at 9.3% by year-end, but, in August, unemployment was well below that forecast at 8.4%. Many other economic data surprised to the upside during the June – August period in a clear sign that most economists were overly pessimistic towards the strength of the recovery. However, there is still a considerable amount of uncertainty given the latest surge in Covid-19 cases worldwide and the US, especially as we get closer into the winter season. A second wave will undoubtedly put the recovery at risk in the final quarter of the year and it will be interesting to see the Fed's view on that issue.
As for the market selloff over the past two weeks, the Fed isn't likely to show any signs of concern. In fact, policymakers should be satisfied with the pullback as the risk of a bubble in several assets has been growing due to the Fed's extremely accommodative policies. Unless we see another 10 -15% drop, do not expect the Fed to intervene.