Nigerian Youths, Technology & the Future
In this digital age, the backbone of every economy is hinged on Technology with entrepreneurship driving the growth of the entire system.
We see Technology powering every facet of human endeavor, enabling effective governance, empowering security, driving economic and social changes.
No nation especially the developing countries can afford to neglect the importance of technology if they want to be relevant in future.
Going by the projections from Gartner, Information Technology spending will nearly hit $4 trillion threshold by the end of this year and then Software spending will be $158 billion in 2016.
The positive economic indexes coming from Nigeria as an emerging market, we are certainly a centre of global attraction.
The most unfortunate thing is we are yet to realize some of these inherent potentials as to take rightful position to benefit from them, this is our greatest undoing!
I have often times stated that for a country like Nigeria, the realities of achieving the UN Millennium Development Goals(MDGs) within the given time will still be an illusion if we do not quickly channel the strength of the young population into exploring ways of creating wealth and opportunities through the use of Technology.
It is obvious that Nigerian youths when given the right technology tools and support can create products and services that will impact on the economy of the country positively, perhaps this could be the panacea to unemployment.
Just as a recent report released from the research done by Omidyar Network on Accelerating Entrepreneurship in Africa, shows that despite the challenges entrepreneurs in Nigeria face like lack of easy access to capital, infrastructural and power deficiencies etc., there is a positive and strong entrepreneurial culture in Nigeria driven by the young population.
This shows that many young Nigerians are eager to become entrepreneurs if given the needed support in an enabling environment!
As a startup founder, observing, facilitating and following the Tech trends (www.techtrendng.com) in Nigeria over the years, this is one of the most interesting times in terms of the realities and possibilities of technology entrepreneurship amongst young people.
In that spirit, many young Nigerians despite the daunting challenges are working so hard to build tech Start-Ups that will be globally competitive. These young Techpreneurs are continuously placing Nigeria in the eyes of Global media attracting investment and re-branding the image of the nation.
At the just concluded Mobile Web West Africa conference held in Lagos, the event which is a leading Mobile-focused conference tracts the development and trends in the Mobile ecosystem in the region.
The conference which x-rays the impact and economic potentials of Mobile devices and Applications, saw delegates from leading Mobile business all over the world participate.
The most amazing thing at that conference was seeing a lot of young Nigerians, who have started their own Tech Startups as Software and Application developers.
The passion and drive seen in these young people can only be likened to what our Super Eagles football team did at the last African Cup of Nation-#winning!
A good number of these young people who also live in Nigeria are making headlines and grabbing attention internationally.
Talk about Iroko Partners, Jumia, Konga, Jobberman, Kaymu,Paga,TruSpot,The Inye Tablet etc are a few of such Tech businesses attracting great funding from international organizations and corporations.

The Beni American University- an Online University founded by the 24-year old Gossy Ukanwoke is one Startup that needs mentioning. Ideas like the iPolice, iConnect, iWatch, BudgIT, Enough is Enough Nigeria, social media platforms and bloggers are many of such driving social changes in Nigeria and have received global recognitions. The Maliyo games, Kuluya games, Danfo Driver games, AfriNolly etc. are all driving Nigerian content into relevance.
The effort of the duo- Bosun Tijani and Femi Longe, Founders of Co-creation Hub (CcHub) Nigeria is worthy of mentioning.
The CcHub which is at the centre of tech innovation amongst young people in Nigeria is Nigeria's first open living lab and pre-incubation space designed to be a multi-functional, multi-purpose space where work to catalyze creative social tech ventures take place.
It is a place for technologists, social entrepreneurs, government, tech companies, impact investors and hackers in and around Lagos to co-create new solutions to the many social problems in Nigeria.
The organizers of Mobile Monday are doing their bits too.
The Women in Technology in Nigeria organization is at the heart of grooming and mentoring Young Girls in becoming Techpreneurs.
Recently they organized a Mobile Application Development Competition for young girls in secondary schools in Nigeria; I saw many Mobile apps developed by these Young girls.
One of such Apps is a Traffic Monitoring App developed by the Princeton Girls for ICT, their project was showcased in the US at the Technnovation competition in May 2013.
The Software Nigeria Challenge for Higher Education Community in Nigeria powered by the Institute of Software Practitioners of Nigeria (ISPON) has seen many Applications being developed by young people.
Seeing the great potentials in these young Nigerians, several Multi -national Companies like Google, Microsoft, Nokia, Blackberry, Tecno are harnessing the potentials of these young app developers in building their platform and also supporting the growth of the ecosystem.
And then the critical question is-What is the Government doing to facilitate the growth of Youth Tech Entrepreneurship in Nigeria? Indeed, over the years Government has not played their role in creating the enabling environment for these young Tech entrepreneurs to thrive; it seems government is beginning to appreciate the importance as seen by the recent effort of the newly created Ministry of Communications Technology led by Mrs. Omobola Johnson.
The ministry has set up Software Venture Fund, commissioned two software incubation centers in Lagos and Calabar, inaugurated a Technology Innovation Committee, these are all steps in the right direction which are commendable but a whole lot needs to be done by government to support technology entrepreneurs in Nigeria.
One of the major tasks of government is not to be a player but to help structure, facilitate and promote the growth of the ecosystem in Nigeria where Venture capitals, Accelerators, Incubators, Angel investors, the Private Public Partnership, the academics, Multinational Companies will be stakeholders in the ecosystem driving innovation.
And then most importantly, the right people with hands- on experience in Tech entrepreneurship should be involved to make these projects by government achieve the desired goals.
For other young people who are yet to embrace techpreneurship, this few advice can be of great help seeing what the future holds.
Learn the necessary skills in Technology: With the way things are going, not every skill, vocation or training will be relevant for the future. It is time for more young Nigerians to get into the field of Software Engineering, Microelectronics, Nanotechnology, Computer and information sciences, Physics, Mathematics and related courses.
Here, am not just talking about getting the certificate or degrees and then go to look for a job, am talking about learning it so you can start up something with what you have learnt, you begin to create value in the society as well.
Generate Ideas from problems around You: Nigeria is faced with a lot of problems no doubt; it simply means that there are a lot of opportunities in finding the solution to those problems.
Studying the problems and proffering a solution to them using technology is what am talking about here. Generate ideas that will address those problems like poverty, lack of quality Education, unemployment, social changes, bad governance, environmental challenges, Technology deficiency, health and many others.
As Mobile is said to be the future of Africa, explore the use of Mobile phones and Mobile Internet then Mobile Applications; these are growing so fast in Africa. Jeff Bezos, the founder of Amazon.com said this about the Internet just before he started" Anything growing that fast is going to be ubiquitous very quickly" Seeing this about the Internet at that time motivated him to start Amazon.com and today Amazon is a leading Tech company in the World. m-Commerce , m-Health, m-learning, m-agriculture, m-governance, m-social etc. offer new opportunities.
Imbibe the Success Attitude: The words of Thomas Edison, the great inventor suitably summarizes the attitude you need to have as an aspiring techpreneur.
He said" The most important factors of invention can be described in few words. They consist first of definite knowledge as to what one wishes to achieve, one must fix his mind on that purpose with persistence and begin searching for that which he seeks, making use of all accumulated knowledge on the subject. He must keep searching no matter how many times he may meet with disappointment. He must refuse to be influenced by the fact that someone else may have tried the same idea without success. He must keep himself sold on the idea that the solution of his problem exists somewhere and that he will find it. When a man makes up his mind to solve any problem, he may at first meet opposition, but if he holds on and keeps on searching, he will be sure to find some sort of solution.
The trouble with most people is that they quit before they start. In all my experiences, I do not recall having ever found solution to any problem connected with my work on my first attempt. And one of the most surprising things is the fact that when I discovered the thing for which I am searching, I generally find that It has been within my reach all the time; but nothing except persistence and a will to win would have revealed it"
Omeruo, Editor www.techtrendsng.com sent via [email protected]
NCC Arrests Man for Hacking into DSTV System
Nigeria Copyright Commission (NCC), has arrested one Mr Aliu Olalekan, for allegedly hacking into DSTV system and watching the channels free without subscription.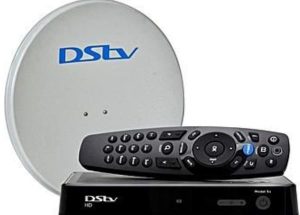 Mr Matthew Ojo, NCC Director in the Lagos Directorate Office said this while speaking with newsmen in Lagos, on Tuesday.
He said that the suspect used to watch DSTV channels free without subscription on his Android phone via an app which he downloaded on google play store.
"This suspect distributed the know-how to his telegram followers and on his blog with the aim of gaining more followers and viewership on his blog and makes more money through google ad-sense.
"The operation was based on surveillance which had earlier been carried out by the Multi-choice team and verified by a copyright inspector, " he said.
He added that the arrest was made in collaboration with a team of copyright inspectors led by the Head of Enforcement Department, Mr Charles Amudipe.
Others included; a team from Multichoice Nigeria led by Mr Umar Ibrahim and policemen from Lagos Command Headquarters, Ikeja.
Ojo said that the joint team conducted an anti-piracy operation at the premises of the culprit in Amukoko, Lagos.
According to him, the suspect was contacted on phone by a member of the operation team on the disguise of patronising him. "The suspect came out to meet the caller and in the process of discussion, he was apprehended.
"The suspect took the team to his resident. The squad paraded his one-room apartment and recovered his laptop and phones used in perpetrating the ungodly act. "He was arrested and brought to the copyright commission office for further investigation, " he said.
Ojo said that, on getting to the commission's office, the statement of the suspect was taken and the inventory of items seized from him taken. He said that investigation on the matter was still ongoing and if found guilty the suspect will be charged to court.
NCC, Digital Encode Support NITRA Innovative Tech Forum On Post-COVID-19 Strategies
The Nigerian Communications Commission (NCC), Nigeria's telecommunications regulator and Digital Encode, Cybersecurity and Compliance advisory company, have indicated interest to partner with the Nigeria Information Technology Reporters Association (NITRA), the national umbrella body of ICT reporters, as it organizes a forum that will x-ray the industry's future plans for ICT growth post pandemic era.
The event, slated to hold on October 15, 2020, will seek to discuss the needs for a fortified ICT sector after the COVID-19 era, and the level of preparedness of ICT stakeholders to embrace the challenge of being pivotal to the stability and growth of all other sectors.
A statement from NITRA National Secretariat in Lagos indicates that due to the pandemic and need to observe the COVID-19 protocol on social distancing, the event will be held via a Webinar.
This year's theme, "Multi-stakeholder Approach To National Recovery Post-Pandemic", is in line with the annual event's generic theme, 'NITRA Innovative Tech Forum', a contribution by NITRA to the development of Information and Communication Technologies (ICTs) innovations and policies in Nigeria.
Prof. Umar Danbatta, executive vice chairman, NCC is expected to deliver the keynote speech at the event and will throw more light on Federal Government's plans, programmes and policies on post-pandemic strategies using ICT.
Dr. Adewale Obadare and Dr. Seyi Akindeinde, founders of Digital Encode, while accepting to support the event expressed their readiness to offer their expertise in Cybersecurity for organisations to prepare against cyber- attacks with the new normal.
They will also highlight areas that are high risks that need fortification in terms of cybersecurity.
Speaking on the event, Mr. Chike Onwuegbuchi, national chairman, NITRA, noted that as the COVID-19 pandemic continues to leave its negative trails across the globe, economic reboot for countries will not only depend on how well they readapt to the new normal, but also more on their recovery plans.
According to him: "While the federal government has consistently expressed its willingness to set all policies in place to engender growth, and accelerated implementation of these policies, private sector firms have also shown great hunger for the task ahead in post-COVID-19 era.
However, the question that needs to be answered is whether all stakeholders are ready for the required task ahead."
The event will also offer participating companies opportunities to publicize some of their individual efforts at contributing to reacting a soft landing or lifeline for SMEs and other ancillary companies as the pandemic threatens their survival.
Digital Encode is a multi-award winning and leading consulting and integration firm that specializes in the design, management, and security of business-critical networks, telecommunications environments and other Information Technology (IT) infrastructures.
NCC Threatens Illegal Users of GSM Boosters with Arrest, Prosecution
Nigerian Communication Commission (NCC) has warned telecom consumers to desist from using illegal GSM boosters.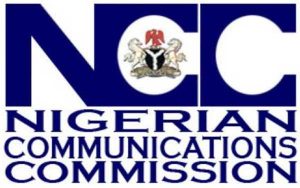 The commission also said that anyone caught using a GSM booster without obtaining approval of a duly licensed network operator will face arrest and prosecution.
GSM boosters are devices that transmit and receive telecommunications signals and can therefore interfere with other radio frequency equipment.
Ikechukwu Adinde, director, public affairs, NCC, said in a notice published on NCC website, that only licensed network operators are allowed to use GSM boosters.
The booster, also known as amplifier or repeater is made up of three main elements – exterior antenna, amplifier, and interior antenna.
They form a wireless system to boost cellular reception
"Members of the public should note that, willful interference with any wireless telegraphy is an offence under Section 16 of the Telegraphy Act, 2004,"it said
The agency said it will not condone any flagrant breach of this law.
It has also enforced measures to prosecute offenders.
Accordingly, monitoring mechanisms have been put in place and anyone caught using a GSM booster without obtaining approval of a duly licensed network operator will face arrest and prosecution.
"Any member of the public with useful information regarding the illegal use of GSM Boosters should contact the Commission on 09-4617000/7351 or send an email to [email protected]," the notice said.
"Individuals desirous of using GSM Boosters should note that they can only do so in conjunction with licensed network operators," it added.