NITDA Boss Urges e-Commerce Companies to Leverage on Digital Economy Policy
Mr.Kashifu Inuwa Abdullahi, director General, National Information Technology Development Agency (NITDA), has tasked Nigeria's leading e-Commerce companies to join hands with Federal Government in its strategic implementation of National Digital Economy Policy.
He made the call while receiving Ms Juliet Anammah, chairperson of Jumia Group, in his office on Tuesday.
The DG said it is time for the e-Commerce companies in Nigeria to come together and form a strong and viable entity that can work with government so as to achieve the dream of digitalising  Nigeria's business activities.
He said that there is high growing of Nigerians who do online businesses, especially Small and Medium Enterprise (SMEs), through numerous platforms, where potential buyers are connecting with sellers.
Mr Inuwa said; "Many Nigerian engaged in e-commerce via Small and Medium Enterprise SME to sell their goods and services and that has tremendously increase the Nigeria's Gross Domestic Product (GDP).
The DG further noted that, Federal Government is doing everything possible to provide adequate policies for "Ease of Doing Business" for private sectors and continue building capacity on digital literacy for consumers and online users.
As part of the Agency's strategic mandate to improve use of digital tools in the country, Mr Inuwa stated that NITDA has launched 'Adopted Village for Smart Agriculture' (NAVSA), a digital platform that brings farmers together giving them room to market their farm produce on a digital space, and also connect them with potential investors.
He added that NITDA, on its part, is building Digital Academy across the country to ensure that Nigerians acquire prerequisite computer knowledge so that using devices will not be difficult for them.
According to the DG, this cannot be achieved without necessary cooperation from the private sector. "Despite being IT regulators, NITDA also needs cooperation from private sectors that are into online business.
"Our door is always open. We run a collaborative government. We are working to make the environment conducive for private organisations to create jobs.
"It is very important for the e-Commerce Companies to come up with strong, collective and concrete organisation that we can work together to make the industry better for everyone, particularly on job creation," the DG added.
In her remarks, Mrs Juliet Anammah, chairperson, Jumia Nigeria,  said that Nigeria through Gross Merchandise valued at 838 million euro, has over 25% earnings, which makes the country the biggest market in Africa in e- commerce.
Ms Anammah stressed that e-commerce in Nigeria has, in the last few years created thousand jobs to unemployed youths, and become a multiplying factor for SME in the country.
She said despite current challenges faced by the e-Commerce industry, Nigeria is still doing much better in online businesses.
"There are some challenges especially poor roads connection, rails, digital infrastructures, digital identity and lack of digital literacy, but Nigeria still have the potentials to do better if there is a strong cross collaborations between the government and the private sectors," she concluded.
Ndukwe Reveals Secret of MTN's Dominance Of Nigeria's Telecoms Space
Dr Ernest Ndukwe, Erstwhile Executive Vice Chairman and Chief Executive Officer of the Nigerian Communications Commission (NCC), has been speaking on why foremost telecommunications services provider, MTN, has continued to dominate the Nigerian telecom space like a colossus.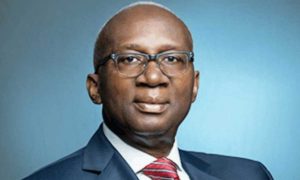 Ndukwe, speaking on Tuesday as a guest at the Virtual Digital Africa VIP Leadership Series powered by Digital Africa, organisers of the annual Digital Africa Conference & Exhibitions, noted that three factors – strong financial position, good management and discipline in terms of managing resources, separate MTN from the rest of the pack.
"I think it is important to say that MTN is a particularly disciplined company right from its roots; it has always been a well-run organization. It has not had the board squabbles of its competitions. Since the first board of MTN (Nigeria), some of the board members just retired last year (2019). Meanwhile, their competitions have had various owners, various quarrels, and various issues," he said.
Ndukwe, who is the Chairman of MTN Nigeria Board, said that nobody can be blamed for this position as the way organisations manage their affairs translates to the kind of position they occupy in the business environment.
"One thing that people don't know also is that for the first five years of existence of MTN in Nigeria, it did not pay dividends to its shareholders. They recognized the importance of scale and were pumping in all the earnings, all the profits into building networks. They started building their own microwave links; they started building their own fibre optic links all across the country because it's a matter of planning.
"Let it be said that technology changes, the best company today might not be the best company tomorrow. A few years ago, Facebook was not on the reckoning but today, is a much bigger company. People might not make it in terms of telecommunications service delivery because in certain countries, there is actually a certain number after which the market gets saturated. There are opportunities in the technology space; all that is needed is for operators to discover them and leverage.
"When Zoom started, no person knew it was going to scale to the level it has now reached; thanks to Coronavirus. People should continue to look for opportunities and niche markets and go there because that's where they can scale. There are many companies that are doing very well in the financial technology space in the country too."
Dr. Ndukwe also talked about NITEL, 5G, the Stock Market, companies he admires in Nigeria and the concept of a single African Telecoms network.
Danbatta Inaugurates Evaluation Committee for 2020 Research Proposals
Prof. Umar Garba Danbatta, executive vice chairman and chief executive of the Nigerian Communications Commission (NCC), has inaugurated a 15-member Evaluation Committee for the assessment of the 2020 Telecommunications based research from Academics in the Nigerian tertiary institutions.
The Committee, chaired by Prof. Mu'azu Bashir, a professor of Computer and Control Engineering and Head of Computer Engineering Department at Ahmadu Bello University, Zaria was inaugurated at the Commission's Head Office in Abuja on Wednesday, September 24, 2020.
Speaking during the inauguration, Danbatta said that the initiative speaks to the Commission's commitment towards encouraging the development of indigenous innovative solutions that impact not only the Telecom industry/ICT sector positively but also the nation as a whole.
"We want to continuously support research projects that can lead to the development of new products and services in the industry as the key enabler of the nation's digital economy.
"We are all aware of the appreciable contributions of the Nigerian Telecommunication sector to the growth of our GDP (Gross Domestic Product) over the years, which peaked at 14.53 per cent in second quarter of 2020," he said.
Danbatta, stated that the Commission understands that funding Research and Development (R&D) is fundamental to ensuring that the needs of consumers are properly anticipated and met while enabling sustainable economic growth, adding that the Digital Economy-based Research Innovations project underlines the importance of funding R&D.
According to the EVC, for the year 2020, the request for proposals was tailored to providing innovations and solving challenges in five emerging areas of technology.
"These include innovative clean energy technology; 5G deployment in Nigeria; Internet of Things (IoT), low power Wide Area Network (WAN) technology; advanced methods of Quality of Service (QoS) and Quality of Experience (QoE) management and test mechanism as well as monitoring and localisation of drones.
"While emphasising the importance of telecommunication/ICT industry to innovative developments and transformations within the economy, Danbatta tasked members of the Committee to thoroughly evaluate all submissions in order to sieve, identify and select the best from the proposals submitted.
"Members of this Committee have been carefully selected from the Academia, related government institutions and the industry based on their pedigree.
"I have no doubt in my mind that you will carry out the assignment to the highest acceptable standards," the EVC said.
The Committee is expected to carry out the assignment and submit its report within four (4) weeks from the day of inauguration.
FG Awards Cash Prizes Worth N16.5m to Winners 0f Nigeria @ 60 Challenge
The Federal Government of Nigeria, through the Ministry of Communications and Digital Economy, has awarded prizes worth N16.5million to nine Nigerians who emerged winners of the Nigeria @60 Independence Challenge.
It could be recalled that the Federal Government of Nigeria, under the leadership of President Muhammadu Buhari, GCFR approved an inclusive National Independence Day Celebration programme with the theme: "Together at 60," where it called on creative Nigerians to choose brand and come up with elements that will beautify the anniversary.
The Sub-Committee, chaired by Dr Isa Ali Ibrahim (Pantami), minister of Communications and Digital Economy,  launched the challenge Portal on Friday, 4th September, 2020, with the aim of providing opportunity for talented, critical thinking and creative individuals or teams to produce the event slogan, photograph, and a poem.
The Jury, made up of Directors from the Office of the Secretary to the Government of the Federation, Office of the Head of Civil Service of the Federation, Federal Ministry of Communications and Digital Economy, the National Information Technology Development Agency (NITDA), and the Nigerian Communications Commission (NCC), evaluated the submissions based on the relevance to the theme, originality, creativity, impact and mode of presentation.
During the evaluation, a total of 3,258 entries were received, out of which 1,931 Slogan, 638 Poetry, and 689 Photography entries were submitted.
While presenting the Awards and Prizes, the Minister of Communications and Digital Economy and Chairman of the 60th Independence Celebration Sub-Committee, Dr Pantami said that the competition was meant to create a platform for all Nigerians to participate in the diamond jubilee anniversary.
He said "Federal Government provided this opportunity for Nigerians to choose their brand and harness the power of creative minds to create other elements that will form the brand of the anniversary.
Dr Pantami congratulated the winners and charged those that participated to continue utilising their skills for the betterment of themselves and Nigeria at large, adding that "the nation will be proud of them".
He said the Diamond Anniversary which is will last till September 30, 2021 is a period for Nigeria to celebrate its unity.
He also commended the jury that worked day and night to ensure fairness during the selection of nine winners from each category of the competition.
Mallam Kashifu Inuwa Abdullahi, director general, National Information Technology Development Agency (NITDA), while delivering the welcome address, described the process as first of its kind, where citizens are engaged virtually to plan the celebration.
Abdullahi said that COVID-19 pandemic has brought another opportunity for Nigerians to celebrate 60 years anniversary in style.
The Chairman of the Independence Competition Judging Committee, Director, IT Infrastructure Solution, NITDA, Dr Usman Gambo Abdullahi said the competition was meant to tap into the creative and innovative potential of the youths.
The Head of Civil Service of the Federation, Dr Folashade Yemi- Esan represented by the Permanent Secretary, Mr Tope Fashedemi  commended the efforts of all participants, describing every Nigerian as a winner.
The outcome of the assessment saw the emergence of the following as second runners up: Sani Ibrahim (Slogan), Samson Mayor Emeka (Photography) and Umoru Patrick Eghiegbai (Poetry); first runners up Yusuf Muhammad Ahmad (Slogan), Leke Adebule and Team (Photography), and Mustapha Dauda Gwary (Poetry). The winners of the challenge are: Nwakuba Ezinne (Slogan), Amao Daniel Oluwadarisimi (Photography) and Kalu Rejoice Chioma (Poetry).
The winners were presented with awards and cash prizes in each category, with the second runners up getting One Million Naira each, first runners up One Million and Five Hundred Thousand Naira each, and the winners, Three Million Naira each, for their creativity and innovative contribution to the Diamond Jubilee Celebration.
The Diamond/Innovation/Change Sub-Committee is made up of Dr Isa Ali Ibrahim (Pantami), Honourable Minister of Communications and Digital Economy as Chairman, Alhaji Lai Mohammed, Honourable Minister of Information and Culture, Mallam Adamu Adamu, Honourable Minister Education and Dr Folashade Yemi-Esan, Head of Civil Service of the Federation as members, while DG NITDA, Mallam Kashifu Inuwa Abdullahi, was later co-opted as member.