Paradigm Initiative Asks Court to Stop NCC from Disconnecting Subscribers
Paradigm Initiative has gone to court to restrain the Nigerian Communications Commission (NCC) from implementing the directive to disconnect all SIM cards that are not linked to the National Identification Number (NIN) by December 30, 2020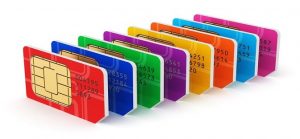 The directive came from Dr. Isa Ibrahim Pantami, minister of Communications and Digital Economy, who had last week convened a stakeholders' meeting, where decisions were taken that telecoms operators would require all their subscribers to provide valid NIN to update their SIM registration record.
Subscribers were therefore mandated to submit their NIN to their service providers within two weeks, from December 16-30, 2020 and that after the deadline, all SIMs that are not linked to NIN will be blocked.
Owing to this, PIN went to court, seeking a perpetual injunction restraining the government and the service providers from carrying out the draconian order as it believes it was a violation of fundamental rights to freedom of expression of Nigerian Citizens as guaranteed by Section 39 of the Nigerian 1999 constitution, as amended.
Adeboye Adegoke, senior programme manager at Paradigm Initiative, said the proposed blocking of SIM cards not linked with the National Identity Number, was unlawful and unconstitutional.
According to Adegoke, "Many young people and others, using their mobile phones for expression or to do business online will be affected by the poorly thought-out policy. No reasonable Nigerian will support such a policy that is geared to make life unbearable for Nigerian citizens."
He quoted Aliyu Aziz, director-general of the National Identity Management Commission (NIMC), who said in June 2020 that only 38 per cent of Nigerians have any form of identification, which indicates that over 100 million Nigerians have no identity (ID).
Adegoke said the directive had created panic in the polity since it was announced.
According to him, "Nigeria at the moment is experiencing a second wave of the COVID-19 pandemic according to the daily numbers from the Nigeria Centre for Disease Control (NCDC) in the past one week.
"This is a time when we need to discourage public gatherings, crowding, and the likes, but it appears that the government is not sensitive enough to see those nuances and has asked that 100 million Nigerians should go and register for the National Identification Number within two weeks, so we are left with no choice but to seek the intervention of the court."
Valery Nijaba, communications officer at Paradigm Initiative, said: "Requiring over 100 million Nigerian citizens to register for NIN in two weeks is not only unrealistic but a fire brigade approach to governance that will not bring any value to the people.
"Whatever the government is trying to achieve by the strange directive is ignoble.
"When the same government tried to compel students writing UTME examinations to register for the NIN as a pre-requisite to sitting for the examinations last year, many students couldn't register, with documented cases of government officials and law enforcement officials weaponising the desperation of the students to register for NIN to extort them and their parents.
"The government was forced to walk back on the policy at that instance. These are the type of effects the fire-brigade approach to policymaking leads to."
Buhari Says NIN-SIM Linkage Will Cover Security Structure, Identify Crooks
President Muhammadu Buhari has called on Nigerians to participate in the ongoing synchronization of National Identification Number (NIN) with SIM cards across the country, as it will provide a digital framework for improving security and strengthening the economy.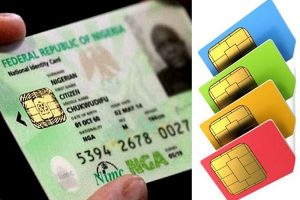 The President stated this at the launch of the National Policy for the Promotion of Indigenous Content in Nigerian Telecoms Sector and Revised National Identity Policy for SIM Cards registration in Abuja.
He said "The NIN will cover one of the weaknesses in our security structure. We will be able to easily identify and know the personality of Nigerians. We will identify people easily, including the crooks.''
President Buhari noted that proper identification of all Nigerians and legal residents in the country and the ability to conveniently access a database will provide an impetus for more effective planning and security oversight.
"The launch of the Revised National Digital Identity Policy for SIM Card Registration was quite timely and will support efforts to enhance security and develop the economy.
"The National Identification Number is the foundational digital ID for the country; both Nigerian citizens and legal residents are expected to obtain the NIN. It will provide access to government services and will give government useful insights that will enable us to utilize scarce resources in a more efficient way,'' he added.
According to him, the first National SIM Policy was launched in February 2020, and the revised policies were in full alignment with the objectives of the administration in the areas of economic development, security, and anti-corruption.
"The Digital Economy sector has made significant progress and recorded a number of unprecedented achievements since we expanded the mandate of the Ministry of Communications to include the digital economy mandate.
"The Information and Communications Technology sector was the fastest growing sector in both the fourth quarter of 2020 and the entire year 2020, based on the Report by the National Bureau of Statistics.
"The sector's 14.70 percent double-digit growth rate played a principal role in supporting our country to exit the recession triggered by the COVID-19 pandemic. The growth rate of the sector exceeded four times the next fastest-growing sector of Q4 2020, the ICT Sector which had a growth rate of 3.42 percent. This is truly commendable,'' the President added.
President Buhari said the digital economy sector provided online options for activities that were hitherto restricted to offline channels while minimizing the disruption to activities of both public and private sectors and reducing the cost of meetings.
He added that the National Policy for Indigenous Content in the Nigerian Telecommunications Sector was in line with the administration's commitment towards ensuring that Nigerians become active participants in the different sectors of the economy, including the telecommunications sector.
"The Federal Government embraced institutionalizing online meetings through the approval of the National Policy on Virtual Engagements in Federal Public Institutions. As a result of this, we now have virtual Federal Executive Council, virtual Council of State and virtual National Economic Council meetings, among others, even though this development was triggered by COVID-19,'' he said.
"As a country, our desire to produce what we eat, and consume what we produce is not limited to the literal meaning; rather we want to work towards being self-sufficient in every sector of the economy. For the telecom sector, we want Nigerians to play a major role in the design and manufacture of devices, in meeting the manpower requirements, and in becoming an active part of the telecommunications ecosystem of the country.
"The policy aims to achieve this and I have earlier directed the Honourable Minister of Communications and Digital Economy, Dr. Isa Ali Pantami, to develop the structure for its implementation and forward this to the Nigerian Communications Commission to implement. We are confident that the execution of the Policy will further enhance our economy and lead to the creation of jobs,'' the President noted.
President Buhari said there had been many futile attempts to promote the use of digital identity in the past: "Previous attempts have been unsuccessful due to a number of reasons, including sabotage. Our focused approach shows that this administration is dedicated to ensuring that we derive the benefits of a secure and robust digital identity system.''
He assured that his administration was fully committed to the safety of Nigerians and linking the SIM to NIN will significantly enhance security, aid in national planning and budget preparations.
In his remarks, Dr. Isa Ali Pantami, minister of Communications and Digital Economy appreciated the President for the continuous support to the telecoms sector, including regulators and operators, thanking him for the keen interest in ensuring that the security sector gets a boost with more information on Nigerians and legal residents.
The minister noted that the NIN Registration had recorded a huge success with 54 million Nigerians already captured in the process, adding, "within six months over 12 million enrolled.''
Dr Pantami said it was now possible to have virtual ID cards that can be used in various transactions, assuring that the NIN and Sim card registration for Nigerians and legal residents will cover 99.9 percent.
He said the buoyancy of the telecoms sector had given Nigeria many leadership roles in international organisations, listing the impact on education, training, health, and welfare of many, including the establishment of 600 computer centres, and a world-class sim card manufacturing company in the country.
MTN Nigeria Completes Issuance of N100Bn Bond
MTN Nigeria has successfully completed the issue of N110 billion in Series I seven-year 13.0 percent fixed rate bonds due 2028 (Series I Bond) under the N200 billion bond issuance programme to refinance existing debt and support network expansion.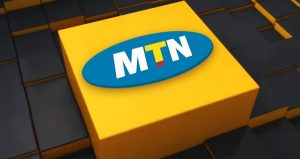 Yields in Nigeria are at historic lows after the central bank cut rates twice last year to lower borrowing costs for the government, creating opportunities for firms to sell debt at more attractive rates.
The local unit of South Africa's telecoms group MTN (MTNJ.J) said it issued debt to optimise its funding costs, Modupe Kadri, CFO told an analyst call.
Kadri said MTN was looking to repatriate $250 million in outstanding dividend to the group and is hopefully of getting substantial amounts through interventions with authorities. He said the company has been funding capex via foreign trade lines.
Dollar shortages have plagued Nigeria, which is battling stagflation, frustrating businesses and foreign investors seeking to repatriate funds abroad.
"Our priorities for 2021 remain unchanged which is to achieve double-digit revenue growth," Karl Toriola, chief executive said on the call.
The telecoms firm said on Friday its first-quarter pretax profit rose 33.9% and that it has registered 35 million subscribers, around half of its base, under a Nigerian government directive to tighten SIM registration.
9Mobile Taps Tecnotree to Replace Billing Solution
9Mobile, Nigerian operator has selected Tecnotree, digital business support systems (BSS) company to replace its wholesale and carrier billing solution.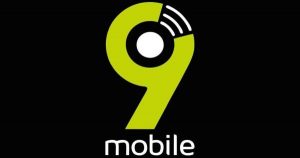 9Mobile, also known as Emerging Markets Telecommunication Services (EMTS), is currently serving about 13 million subscribers and aims to enhance its software and hardware capabilities while offering software as a service (SaaS)-based wholesale and carrier technology to enterprise customers.
Tecnotree said its wholesale billing system (WBS) is a market-proven system for managing carrier-to-carrier relations for revenue settlement.
It added that the WBS will help 9Mobile to simplify its partner ecosystem, including onboarding new partners and services. It also provides least-cost routing capabilities for 9mobile to dynamically analyse best call routes and accordingly modify provisioning in the network.
In addition, advanced monetisation capabilities based on multiple lines of business will be added to increase the top line while providing a 360-degree view, a personalized dashboard for revenue analysis, and KPIs for cost analysis.
Tecnotree noted that its system will address current business issues such as revenue leakage, the disparity between settlement reports for different partners and lack of flexibility to adopt newer business processes.
It will also harmonize switching systems to incorporate all scenarios and events faced by communications service providers.
Tecnotree WBS is compatible with multiple and converged technologies, which means, the company says, that it avoids the need to deploy or invest in several systems or tools.