People Carry Cash as Back-up Plan- Akpan
Iniabasi Akpan, is the managing director of SoftWorks Limited, software technology solutions company. SoftWorks was carved out of iTECO (Nigeria) Limted, a company owned and managed by highly qualified professional engineers and specialists with several years of training and experience both in Nigeria and abroad. Akpan has 19 years experience in the ICT industry and has worked in the many institutions. He spoke to chike onwuegbuchi and funmi ilesanmi
SoftWorks e-Payment Solutions
I would say we are a nitch player in the market currently. We focus on e-payment which is one of the areas we play; we offer smart office solutions and also look into business transactions.
We also install Automated Teller Machine (ATM) hardware as well as provide services and support around hardware which includes applications.
Fraud in the System
One thing we must understand about chip and pin is that it has added security feature which makes it difficult to clone ATM cards and protect it against the use of such cards for any transaction. It is not easy to scheme. So, it prevents someone from actually producing one because of the added security feature.
More so, looking at the rate of scheming today, magnetic stripe always has issues with scheming, so people can clone the card and use it. That is one of the distinguishing factors between magnetic stripe and chip and pin cards.
Deploying Deposit ATM Cards
We are currently in talks with a couple of banks and also looking at opportunities to deploy such models of ATMs.
Deposit ATMs can improve efficiency, such that someone can go to the bank over the weekend and make a deposit of his cheque. Do not forget that depositing a cheque involves quite a number of processes, those processes have to be part of the entire solution of deploying a cheque deposit or cash deposit ATM. These are the issues that need to be address, it is not just the hardware but the processes associated. What happens after someone makes a deposit of a cheque? Normally at the counter you have to post it into a banking system; now that cheque has to go through an alternate process when taken in through a machine. There are still processes to be sorted out before you can consider deploying one.
Normally there are human interventions, now you are saying a machine should take the place of humans. You can deploy cheque deposits in two models, either through a completely automated process, which means you will require the service of an expert to complete the entire process knowing that when you receive a cheque, it still has to go through a clearing system. For now, I think what is most acceptable is to receive the image of that particular cheque. Today, we still need the physical copy of the cheque for clearing process to be completed, maybe a bank can receive a cheque within its own bank through the machine, but if it's interbank it might be a bit more complex. You can go through a completely automated process if it is intra-bank cheque. But, for inter-bank it would take a longer time because the infrastructure is yet to be put in place.
Virtualization and Efficiency of Enterprise Management
Virtualization is just a broad term, which means to improve portability, manageability and compatibility. I think that efficiency is what virtualization is trying to achieve for computing resources. Narrowing it down to applications, it makes hosting applications effectively on a foreign or an incompatible hardware that makes it possible to roll out those applications.
From a more central perspective, I can have fewer servers, consolidate all applications on a server and get people to access them.
Virtualization in the Telecom Industry
The telcos rely a lot on their infrastructure and managing the infrastructure is difficult. The best thing is to virtualize the applications that people have to access remotely in order to make it more efficient even for management purposes.
Relationship with Swift
We are the only service partner with Swift and has been together for nine years. Swift means Society for Worldwide Interbank Financial Telecommunication, they provide financial messaging platform for interbank correspondent. If you need to do a transfer in foreign or local currency, it is a platform to make transfers. A number of banks have their own infrastructure but every bank is a member of Swift because it is more like a cooperative, owned by banks. It is a platform of messaging for correspondent banks to credit accounts.
SoftWorks Service Bureau
Our service bureau provides service base model for banks which is like the Swift gateway for members of Swift to connect and send messages to one another. We are basically connected to the Swift network and have people who want to reduce cost and alternatively want to use it as a disaster recovery system. Institutions leverage on our infrastructure to accomplish this, because looking at the path of upgrade, managing the infrastructure is expensive so sharing makes it easy for everyone.
Unified Communications
Unified communication is bringing together the various communications channels to improve the productivity of the office worker. It means streamlining communications channels such as emails, fax, phones, voice and video. Communication has to be managed over these separate channels for it not to have a negative impact on productivity.
What should be done is to integrate all the PCs together in such a way that a person is more effective. You can send a fax to me and I receive it in my email even if you left a voicemail on my phone, I can get it on my email. That makes it possible to work securely anywhere, anytime with ease.
In the area of reducing cost, if you take the various relevant solutions for unified communications, I would say it reduces the cost of traveling and training because if I can conference with people across the country, that reduces my cost rather than people traveling by air to venue of a meeting.
Quality of Connectivity
Times are changing, in the past it would have been difficult but now there are several options to get connected. It is not only on the internet, it is also about integrated system. We need to have the right knowledge, the right capability and the right partner to work with to implement unified communications wholistically. There are various channels and a specialist at voice and may not be specialized in other aspects.
Encouraging the Use Other e-Payment Channels
People carry cash as a back up plan because they are not sure what the encounter would be with the system. If the systems are reliable, people would be more comfortable using it. So it is about reliability and providing additional services and solutions on those touch points, these are the things that thrives usage.
Improved reliability of the systems
To a degree, it is more related to network connectivity because managing offsite is a bit more difficult than managing onsite. If you are to put touch points offsite, you need to have the appropriate system to support it. Getting to an offsite location is more difficult unlike when it is within the branch where you can easily access it to resolve problems. When a site is offsite, you need a good managing system to know where the devices are and what the state of those devices are, which is a part of improving reliability.
Challenges of using Indigenous Banking Applications
I would say it is a slim chance for now. Most banks want tried and tested systems because banking is about service. You would not like the system to break down or having issues especially when you are serving your customers. Banks naturally flow with tried and tested systems rather than gambling, for now I think it will take several years for it to happen. We still need to play a catch-up on best practices and standards.
It will take several years to build robust software that will erase the current challenges faced by banks today. I am sure India did not start yesterday, to be practical, if it does happen it will take several years.
SoftWorks Smart Office Solution
SoftWorks smart office solution improves the productivity of the average office worker. Today, people not only want to work in a smart way, they want to work with ease and minimal supervision. The fact is that to make this possible, you need to have the appropriate solutions. You have to prevent security breaches because breaches affect productivity. If a virus attack someone's network the whole system is shut down resulting in down time. Some of the components of our smart office solution enhances the productivity of the office worker in a way that down time is reduced, security breaches are minimized, eradicate abuse and unknown system usage.
Imagine the tons of time that is lost to surfing on CNN in a whole day rendering the office worker unproductive. It is not that surfing on CNN is bad but when the whole day is lost to browsing. We want to make it possible for people to work with ease any day, anywhere, anytime.
Subscribing to Smart Office Solution
It is a solution that is implemented according to the need of the customer, so it has to be tailored to the customer's specific needs. We ask a few pointed questions which determine how the solution will be implemented.
NCC Arrests Man for Hacking into DSTV System
Nigeria Copyright Commission (NCC), has arrested one Mr Aliu Olalekan, for allegedly hacking into DSTV system and watching the channels free without subscription.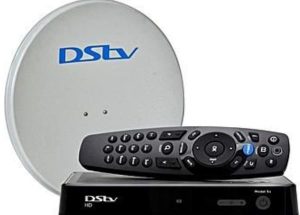 Mr Matthew Ojo, NCC Director in the Lagos Directorate Office said this while speaking with newsmen in Lagos, on Tuesday.
He said that the suspect used to watch DSTV channels free without subscription on his Android phone via an app which he downloaded on google play store.
"This suspect distributed the know-how to his telegram followers and on his blog with the aim of gaining more followers and viewership on his blog and makes more money through google ad-sense.
"The operation was based on surveillance which had earlier been carried out by the Multi-choice team and verified by a copyright inspector, " he said.
He added that the arrest was made in collaboration with a team of copyright inspectors led by the Head of Enforcement Department, Mr Charles Amudipe.
Others included; a team from Multichoice Nigeria led by Mr Umar Ibrahim and policemen from Lagos Command Headquarters, Ikeja.
Ojo said that the joint team conducted an anti-piracy operation at the premises of the culprit in Amukoko, Lagos.
According to him, the suspect was contacted on phone by a member of the operation team on the disguise of patronising him. "The suspect came out to meet the caller and in the process of discussion, he was apprehended.
"The suspect took the team to his resident. The squad paraded his one-room apartment and recovered his laptop and phones used in perpetrating the ungodly act. "He was arrested and brought to the copyright commission office for further investigation, " he said.
Ojo said that, on getting to the commission's office, the statement of the suspect was taken and the inventory of items seized from him taken. He said that investigation on the matter was still ongoing and if found guilty the suspect will be charged to court.
NCC, Digital Encode Support NITRA Innovative Tech Forum On Post-COVID-19 Strategies
The Nigerian Communications Commission (NCC), Nigeria's telecommunications regulator and Digital Encode, Cybersecurity and Compliance advisory company, have indicated interest to partner with the Nigeria Information Technology Reporters Association (NITRA), the national umbrella body of ICT reporters, as it organizes a forum that will x-ray the industry's future plans for ICT growth post pandemic era.
The event, slated to hold on October 15, 2020, will seek to discuss the needs for a fortified ICT sector after the COVID-19 era, and the level of preparedness of ICT stakeholders to embrace the challenge of being pivotal to the stability and growth of all other sectors.
A statement from NITRA National Secretariat in Lagos indicates that due to the pandemic and need to observe the COVID-19 protocol on social distancing, the event will be held via a Webinar.
This year's theme, "Multi-stakeholder Approach To National Recovery Post-Pandemic", is in line with the annual event's generic theme, 'NITRA Innovative Tech Forum', a contribution by NITRA to the development of Information and Communication Technologies (ICTs) innovations and policies in Nigeria.
Prof. Umar Danbatta, executive vice chairman, NCC is expected to deliver the keynote speech at the event and will throw more light on Federal Government's plans, programmes and policies on post-pandemic strategies using ICT.
Dr. Adewale Obadare and Dr. Seyi Akindeinde, founders of Digital Encode, while accepting to support the event expressed their readiness to offer their expertise in Cybersecurity for organisations to prepare against cyber- attacks with the new normal.
They will also highlight areas that are high risks that need fortification in terms of cybersecurity.
Speaking on the event, Mr. Chike Onwuegbuchi, national chairman, NITRA, noted that as the COVID-19 pandemic continues to leave its negative trails across the globe, economic reboot for countries will not only depend on how well they readapt to the new normal, but also more on their recovery plans.
According to him: "While the federal government has consistently expressed its willingness to set all policies in place to engender growth, and accelerated implementation of these policies, private sector firms have also shown great hunger for the task ahead in post-COVID-19 era.
However, the question that needs to be answered is whether all stakeholders are ready for the required task ahead."
The event will also offer participating companies opportunities to publicize some of their individual efforts at contributing to reacting a soft landing or lifeline for SMEs and other ancillary companies as the pandemic threatens their survival.
Digital Encode is a multi-award winning and leading consulting and integration firm that specializes in the design, management, and security of business-critical networks, telecommunications environments and other Information Technology (IT) infrastructures.
NCC Threatens Illegal Users of GSM Boosters with Arrest, Prosecution
Nigerian Communication Commission (NCC) has warned telecom consumers to desist from using illegal GSM boosters.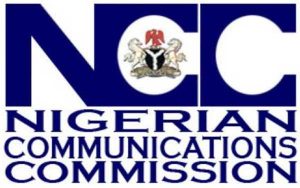 The commission also said that anyone caught using a GSM booster without obtaining approval of a duly licensed network operator will face arrest and prosecution.
GSM boosters are devices that transmit and receive telecommunications signals and can therefore interfere with other radio frequency equipment.
Ikechukwu Adinde, director, public affairs, NCC, said in a notice published on NCC website, that only licensed network operators are allowed to use GSM boosters.
The booster, also known as amplifier or repeater is made up of three main elements – exterior antenna, amplifier, and interior antenna.
They form a wireless system to boost cellular reception
"Members of the public should note that, willful interference with any wireless telegraphy is an offence under Section 16 of the Telegraphy Act, 2004,"it said
The agency said it will not condone any flagrant breach of this law.
It has also enforced measures to prosecute offenders.
Accordingly, monitoring mechanisms have been put in place and anyone caught using a GSM booster without obtaining approval of a duly licensed network operator will face arrest and prosecution.
"Any member of the public with useful information regarding the illegal use of GSM Boosters should contact the Commission on 09-4617000/7351 or send an email to [email protected]," the notice said.
"Individuals desirous of using GSM Boosters should note that they can only do so in conjunction with licensed network operators," it added.