Reasons Your Business Need to Focus on Internet Marketing
If you run a business, you should be spending the majority of your marketing resources on internet marketing.
As the internet grows, other forms of marketing and advertising are becoming less and less effective.
People are using the internet to find businesses, products, and services they need, and the best way to attract more customers or clients to your business is to make sure you are visible on the internet.
It used to be that radio and television advertising as well as print marketing were enough to market and advertise your business.
Nowadays, though, most people get their information from the internet. People are less likely to watch commercials on the television, especially with Netflix, Amazon, and other streaming services. With Pandora and Spotify, people are less likely to listen to conventional radio stations as well.
The readership of newspapers and magazines has certainly declined also as the majority of people are turning to the internet for news, entertainment, and interesting articles.
Having a visible web presence has never been more essential for small businesses. It is important that your potential customers be able to find you on search engines, social media, and local search.
Here are five reasons you need to ramp up your internet presence in 2014.
1. 89% of Customers Turn to Search Engines Before Making Online Purchases
Fleishman-Hillard conducted a study that found that the vast majority of customers are researching products and services on Google, Bing, and Yahoo before they make purchases. If your business is not showing up on the first page of search engine results, you may be missing out on quite a bit of potential customers. Optimizing your website so that it will have a visible presence on search engine results pages is essential.
2. Social Media is the #1 Online Activity We Participate In
If you have been dragging your feet about getting your business on social media, now is the time to change that. According to Buffer, social media is now the #1 activity that individuals participate in online.
Connecting with your customers on Facebook, Twitter, Google+, Pinterest, and more has never been more important. Not only is this a great way to connect with existing customers, but this is also an excellent way to reach out to new customers and market your business in general.
One good thing to do is to focus most of your efforts on the social media site that is best for your business.
For example, if your business is very visual in nature (jewelry, fashion, etc.), Pinterest may be a great page for you. Check out the different social media pages to find the one you should focus on.
3. Companies Who Blog More than Once Per Day are More Likely to Gain Customers
In 2012, HubSpotState of Inbound Marketing found that 92% of companies that published a blog multiple times a day increased their web traffic and their customers via their blog. It's important to have an interesting blog that people will want to read and link to.
This is a great way to gain more exposure and more web traffic, which will only lead to more business for you.

4. More Web Content Means More Leads and Customers For Your Business
HubSpot found that webpages that had 30 or more landing pages tended to generate 7 times more leads than those that had fewer than 10 landing pages. Try to expand your website out and create more content that is engaging to internet users.
This is a great way to optimize your website for search engines as well. For example, if your business has more than one location, consider expanding your website out and creating unique pages for every location. This will make you more visible on the web.
5. Local Search is Essential For Small Businesses
LocalVox found that, "88% of consumers who search for a type of local business on a mobile device call or go to that business within 24 hours.
" If your business is not showing up in local search and you are a restaurant, retail store, or another brick-and-mortar business, you are definitely missing out on potential customers.
Boost your local search efforts, and encourage all of your customers to leave reviews on Google+, Yelp, etc. You might also try offering specials on Yelp and Foursquare to encourage people to "check in" to your business and spread the word via their own social network.
These are only a few of the reasons it is smart to devote the majority of your marketing resources to internet marketing.
You will find that if you spend a lot of time and energy on increasing your web presence, it will only mean more web traffic, more customers, and more growth for your business.
kanu iroegbu is a certified Digital Marketing Consultant, WSI Netmedia Reach Solutions Ltd. WSI is the world's #1 Internet services franchise offering advanced digital marketing solutions to suit the needs of businesses from multiple industries.
The company has the world's largest network of Digital Marketing Consultants operating in more than 80 countries internationally and a 100-person strong head office in Toronto, Canada.
Since the mid 1990s, small and medium sized businesses (SMBs) around the globe have drastically increased their revenues and expanded their markets with the lucrative online marketing services provided by WSI. He can be reached through: [email protected]
Jumia Brings Fitbit Products to Nigeria
Fitbit, the global brand in wearable technology, is now available in Nigeria on Africa's leading eCommerce platform, Jumia, in partnership with Redington Gulf.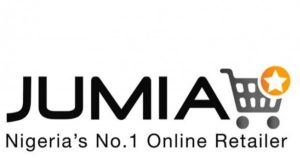 Fitbit devices and services help people lead healthier, more active lives and this has never been more important than it is today. By empowering users with data, inspiration and guidance Fitbit is helping them reach their physical and mental health, and fitness goals. Its innovative products are sold at a wide range of accessible price points in nearly 39,000 retail stores across more than 100 countries worldwide.
"We are seeing increasing consumer demand for wearable technology on our platform, and bringing Fitbit products to our customers in Nigeria is an important step for us to address this demand and help Fitbit expand its reach across the country. Jumia delivers a seamless online shopping experience for consumers and from our platform with a dedicated official store on Jumia." said Sandeep Narayanan, Head of Consumer Electronics, Jumia Group.
Fitbit supports healthier living
Fitbit is committed to inspiring those who want to lead a healthier and more active life through its range of innovative smartwatches and trackers that are compatible with most Android and iOS platforms, including Fitbit Versa 3, Fitbit Versa 2, Fitbit Charge 4, Fitbit Inspire 2 and Fitbit Ace 2 (see www.fitbit.com/devices for more information).
Fitbit gives users a deeper understanding of their health with smart features such as 24/7 heart rate tracking, on-device sleep tools to help optimize your sleep, Active Zone Minutes to make the most out of workouts and help manage stress with guided breathing programmes.
Users in Nigeria can also benefit from purchasing a membership to Fitbit Premium, which when paired with any Fitbit device, your Fitbit experience through a deeper analysis of your data and more personalized insights that connect the dots across your activity, sleep and heart rate, while offering hundreds of workouts, motivating games and challenges. Users new to Fitbit Premium can benefit from the 90-day free trial through the Fitbit App.
Fitbit Health Solutions will also be offering corporate product discounts to local businesses through Fitbit's distributor Redington Gulf.
WhatsApp Shifts Deadline for New Policy Update Terms
WhatsApp has announced that it is moving forward the date for the acceptance of its new terms and conditions to May 15 from February 8.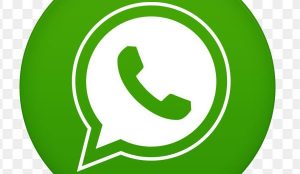 When the platform announced a few days ago that it would delete accounts of users who fail to accept the new terms, it led to criticisms, causing some to migrate to other less popular but equally functional platforms such as Telegram, Signal, among others.
In response to all the concerns and confusion, the app owned by Facebook said it has cancelled the February 8 deadline for users to accept these rules, thus delaying it until later in May.
The company said the extension would allow it ample time to clear up the misinformation around how privacy and security work on WhatsApp. They will then go to people gradually to review the policy at their own pace before May 15.
Earlier this month, WhatsApp started testing its new terms and privacy policy screen when users launched the app. The screen asked users to click "Agree" and accept the new terms, which will take effect on February 8.
This caused a mass panic caused by miscommunication led to many switching over to Telegram and Signal.
WhatsApp has come out to clarify that the new policy affects only those who interact with WhatsApp Business accounts on the service.
These Business accounts can now use Facebook hosting services to manage their WhatsApp chats, use Facebook-branded commerce features such as Shops, and display an ad on Facebook to message the business directly on WhatsApp.
In each of these cases, Facebook will now collect information on the users if they interact with these business and their ads, similar to clicking any other ad on Facebook.
WhatsApp says the new policy doesn't change anything about users messaging or calling other users or groups, as those terms haven't been changed.
It explained that messages and calls will continue to be encrypted and messages won't be stored on Facebook's servers. It's not that WhatsApp doesn't share any data at all with Facebook; it's just that the amount of data shared isn't changing with this update.
African Tech Start-up Funding Passes US$700m in 2020
2020 was a record year for investment into the African tech start-up ecosystem, with more start-ups raising more money, from more investors, than ever before.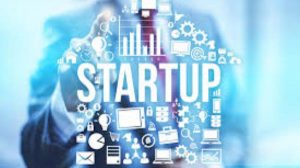 This is according to the sixth edition of the annual African Tech Startups Funding Report 2020 released by start-up news and research portal Disrupt Africa, in partnership with Catalyst Fund, RTB House, Quona Capital, 4Di Capital, Villgro Africa, Lateral Capital, and Otundi Ventures.
The report finds that new funding records were set over the course of 2020, as 397 start-ups raised an impressive US$701.5-million in total funding. Both these figures are up substantially on the previous year, with the number of funded start-ups increasing 27.7% on 2019, and the funding total growing by 42.7%.
Though growth has slowed a little, the numbers represent impressive growth on 2019 in spite of the COVID-19 pandemic, and mean the African tech start-up ecosystem continues on its positive trajectory from a funding perspective.
This year's edition of the report also counts at least 370 active investors, marking 42.8% growth on the previous year, when the data tracked 261 investors. This figure was in itself a 68.4% rise on the 155 investors found in 2018.
"Kenya, Nigeria, South Africa and Egypt remain emphatically Africa's "big four" from a funding perspective, accounting for 77 per cent of funded start-ups and 89.2 per cent of total investment.
"Nigeria (85), Egypt (82) and South Africa (81) lead the way from a ventures perspective, but when it comes to total combined raised capital it is Kenya that is Africa's leader, with start-ups from the East African country raising over US$190 million in funding in 2020," according to Disrupt Africa.
Though these markets remain clear leaders, there are signs of growing activity elsewhere on the continent, with start-ups backed in 24 African countries, up from 19 in 2019, 20 in 2018, and 18 in 2017.
The financial technology sector was, yet again, the most attractive to investors in 2020, with more start-ups securing funding than any other sector and a combined total that dwarfed all others, research shows.
"In all, 99 Fintech start-ups raised investment over the course of the year, representing 24.9 percent of the overall total, while the combined amount raised by Fintech companies over the course of the year jumped 49.3 percent to US$160,319,065," Disrupt Africa continues.
However, growth in Fintech investment is slowing to some extent, and other sectors also had impressive years – notably e-commerce and retail-tech, e-health, logistics, energy, recruitment and HR, transport, and agri-tech.
"The growth in funding seen across the continent's tech ecosystems in 2020 is extremely strong, and all the more impressive given the circumstances of the year given COVID-19 and its many implications.
"As African startup funding passes the $700 million mark for the first time, and more investors pump more money into more markets than ever before, there are no signs of the sector slowing down," said Gabriella Mulligan, co-founder of Disrupt Africa.