Remmy Nweke Urges Media Patriotism on dotNG, Says Pros are Original Social Influencers
Mr. Remmy Nweke, Lead Strategist and Group Executive Editor at DigitalSENSE Africa Media has urged Nigerian media practitioners to be patriotic about the country's code Top Level Domain (ccTLD),.
Speaking at the 2019 Media College on .NG on his paper entitled "Media as catalyst for change in Domain Name System (DNS) industry," Mr. Nweke, enjoined Nigerian media practitioners to own this country resource beginning with their becoming individual registrants on .NG string likeITREALMS.com.ng.
He told participants at the 2019 "Media College on .NG" organized by the Nigeria Internet Registration Association (NiRA) on the overarching theme of 'The Role of Media in DNS Industry' that by the fact of becoming a registrant, an end-user, media practitioners are drawing nearing to understanding the modus operandi of NIRA as the registry for dotNG.
Nweke, a former Executive Director at NIRA, pointed out that by associating with the dotNG brand by media practitioners should be reciprocal with requisite industry supports like instituting a direct reward for the media foot-soldiers such as reporters and editors alike, especially for those playing active positive roles in sustaining the Nigeria's DNS industry, as those media entities needs to be sustained too.
Also, Nweke, who doubles as the Editor-in-chief of multiple award-winning ITREALMS, advised that media practitioners could leverage the resellership of domain names to empower themselves knowledge-wise on DNS industry, whilst adding up a new income stream, as well as offering online writing and editing services, webdesign, Voice Over services to name a few.
By developing new online products, he said, media practitioners should ensure they build strong media brands on the internet and consistent with their dreams, so as to be seen as adding value by making money.
With this notion, he said, DNS industry in Nigeria will thrive for the benefit of all Nigerians including media professionals.
Drawing attention to the importance of new media, Nweke said, it's a form of media that are native to computers, computational and relying heavily on computers for redistribution, stressing that new media nowadays comprises telephones, computers, virtual worlds, single media, website games, human-computer interface, computer animation and interactive computer installations.
He defined DNS as the Internet's system for converting alphabetic names into numeric Internet Protocol (IP) addresses, citing for instance that a web address' Uniform Resource Locator (URL) is typed into a browser, DNS servers return the IP address of the web server associated with that name, within nanoseconds.
Further, Nweke, who is a multiple award winning author and techmediapreneur, said that as a catalyst, Nigerian media should reawake their watchdog role with focus on the DNS industry, so as to precipitate the needed change by making certain that .NG receive the attention it deserves thereby making the difference a change agent.
Describing well-trained media professionals as the original social influencers, who have contributed immensely in every burgeoning society and advised them not to let that role be swept away by fades in the name of 'social media influencers.'
This, he said, they can do by enmeshing themselves with the knowledge of the new media, through avalanche of open sourced education opportunities like Massive Open Online Course (MOOC) among others.
In addition, he called for closer collaboration between NIRA and likes of Nigeria Information Technology Reporters Association (NITRA) and Guild of Corporate of Online Publishers (GOCOP), to name a few.
Emphasizing that NiRA is the registry for .NG Domain Names and maintains the database of names registered in the .ng country code Top Level Domain (ccTLD), just as NIRA is a Not-for-Profit, Non-Governmental Self-Regulating body and managers the .ng national resource, in the public interest of Nigeria and global internet community.
Bristow Helicopters Sacks 100 Pilots
Management of Bristow Helicopters Limited has terminated the appointment of 100 pilots, according to a statement by the company.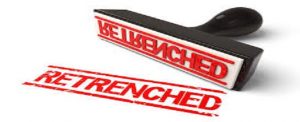 The company said the effect of the COVID-19 pandemic necessitated its decision to lay off workers.
While describing the sacking as painful, the airline's management said the move was inevitable in order to ensure the continuity of its business and delivery of essential services to its clients.
"This decision has not been made lightly, but having considered the state of the business and the very serious constraints caused by the spread of the COVID-19 disease and the downturn in the oil and gas market, the company must now take this painful, but decisive step to ensure the continuity of its business and delivery of essential services to its clients," the statement partly read.
"One of these measures includes the right-sizing of the business to ensure that the company has the optimal level of personnel to continue the safe delivery of its services to its clients, whilst allowing the appropriate capacity for future growth.
"Accordingly, and with much regret, the company has taken the very difficult decision to release over 100 pilots and engineers (both National and Expatriates) over the next couple of weeks."
This comes barely 24 hours after Air Peace sacked scores of pilots across its fleet while slashing staff salaries by up to 40 percent.
According to Mr. Stanley Olise, the airline's spokesman,  the retrenchment, and shedding of workers were not unlinked with the economic devastation wrought by the COVID-19 pandemic.
SSASCGOC Asks FG to Intervene in FIRS, NIPOST Stamp Duty Crisis
Senior Staff Association of Statutory Corporations and Government Owned Companies (SSASCGOC), has called on the Federal Government to immediately wade into the brewing crisis between the Federal Inland Revenue Service (FIRS) and the Nigeria Postal Service (NIPOST), over the production of stamp duty in the country.
The union, which insisted it had the responsibilities to protect the interest of all senior staff in Statutory Corporations in the country, including the FIRS, called for a stakeholders meeting between government, SSASCGOC, the Ministry of Finance, the Ministry of Communication and Digital Economy, and the two agencies concerned.
A statement signed by Ayo  Olorunfemi, general secretary, and made available to newsmen in Abuja, maintained that SSASCGOC would not hesitate to declare full industrial action should the Federal Government failed to convene the stakeholders' meeting at the expiration of a 21-day ultimatum issued to government.
He said: "As a responsible union, we have called on the Federal Government in the spirit of social dialogue, to convene a stakeholders' meeting of FIRS, NIPOST, SSASCGOC, Ministry of Finance, Ministry of Communication and Digital Economy, to discuss the issue of stamp as it relates to stamp duties.
"Failure to do this, the union shall have no other option than to declare full industrial action. A 21-day ultimatum/notice had been given to federal government already.
"We are calling on President Muhammadu Buhari to intervene in this matter before it degenerates into an avoidable industrial relations crisis, which is capable of embarrassing Nigeria in the committee of nations. "SSASCGOC recognises the power given to FIRS by the law to collect stamp duty, The power given to NIPOST by law to produce the stamp must also be recognized
That is the reason we are saying that stamp, which is the major instrument to demote duties is a legal product owned by NIPOST and should be procured by FIRS to carry out the collection.
"SSASCGOC has responsibilities towards the protection of the interest of all senior staff of statutory corporations in Nigeria, including FIRS as pronounced by the NIC judgements of 17th December 2019 and May 2020."
KAS Print Rolls out Initiatives Using Canon Equipment & Training for COVID-19 Response in Nigeria
Canon Central and North Africa (CCNA) a leader in imaging solutions, is proud to support and highlight its partners making a special effort to support vulnerable people through the COVID-19 crisis. Today, CCNA would like to put a spotlight on KAS Print in Nigeria, as they find innovative ways to assist brave healthcare workers and public safety efforts in Africa's most populous nation during the coronavirus pandemic.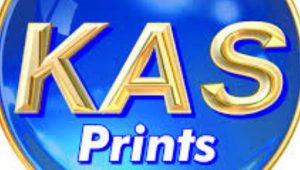 Nigeria is home to over 200 million people, many without the financial means to protect themselves from the novel dangers of the COVID-19 pandemic.
On the 27th of February 2020, Nigeria confirmed its first case and after one hundred days (June 6th), the country had officially registered 11,844 confirmed cases and 333 deaths on a curve that is still expected to rise, especially if the virus reaches the vulnerable refugee populations of the country's northeast.
Stay-at-home orders have increased financial pressure on many, while the sharp drop in the oil price has put a strain on the Nigerian economy as a whole.
To fight the virus head-on, KAS Print have created protective face shields made of laser cut and shaped transparent acrylic. Covering the entire face, the shield protects the mouth, nose, and eyes from the droplets that carry the virus, while giving a full field of vision and adequate airflow for user comfort.
The design also offers personalised labels, printed on the Canon Colorado UV Gel Printer, to reinforce health and safety messages alongside company or sponsor branding.
KAS Print has already produced more than 100,000 protective face shields, which have received approval from the relevant regulatory authorities, and plans to produce more than one million by the end of 2020.
As the number of cases in Nigeria continues to rise, it is essential that this kind of personal protective equipment (PPE) is made available.
The protective face shield is just one of the three essential products in the COVID-19 PPE kit box. Produced by KAS Print, the kit is designed for distribution in hospitals, companies and government entities, to help reduce the spread of the virus between workers, customers, and visitors.
Every kit box contains a face shield, a face mask for additional protection of the mouth and nose, and liquid sanitiser for the hands, covering all four key areas of the body in one kit. The PPE kit box itself, is cut and creased using a flatbed cutter and personalised with instructions printed on the Canon C10000 and Colorado.
"COVID-19 is an unprecedented global crisis and personal protective equipment (PPE) is central to the solution in all affected nations. In order to slow the spread of the virus in Nigeria, it is essential that we make more PPE available through initiatives like those of KAS Print," says Ben Gossage, B2B Sales and Marketing Director at CCNA.
"KAS Print has been a loyal customer of Canon and we are especially proud that our printing solutions can be used to support their worthy efforts. We will need many more stories like this to protect the vulnerable through these challenging times."
The collaboration between Canon and KAS is based on multi-sector knowledge, secure data management, and value-added solutions that foster customer-focused innovation.
These skills have been influential in KAS Print's crisis response for schools and public health campaigns.
Using the Canon Colorado and C10000, the company has produced awareness leaflets, signage, and floor instruction for retail, hospitals, government offices, and other public spaces. Educating and reminding the public to stay vigilant are fundamental elements of this health emergency and, in Nigeria, KAS Print is playing a key role in that space.
The nature of this pandemic is forcing us to re-think many aspects of our lives related to human contact and sharing of objects that could transmit the virus.
For schools in Nigeria, the sharing of textbooks between numerous children is commonplace and represents a key challenge in the efforts to maintain education while safely social distancing.
KAS Print has launched a campaign in several schools to print individual and personalised school books for every student, helping to protect the education process and entire neighbourhoods from the spread of the disease.
"We have found in Canon a trusted partner that shares our values and is committed to helping us successfully anticipate our customers' needs. The equipment and training we have received from Canon certainly contributed to our various initiatives during the COVID-19 crisis in Nigeria," says Ademola Kasumu, Managing Director and CEO at KAS Print.
"We hope for a quick resolution to the crisis in Nigeria and around the world, and appreciate the support of international partners like Canon in our local efforts to slow the spread of the virus here in Nigeria."