South East Technology Ecosystem Requires Courageous Investors- Anika
Nnamdi Anika is the managing director, Genesys Tech Hub, by Tenece Professional Services, and a twin-purpose Technology Hub that serves as a talent refinery and innovation incubator for young minds in all technology-driven sectors of the economy, with focus mainly on startup ecosystem in South East, Nigeria.
Located in Tenece's state-of-the-art Eastern Regional Hub in Enugu, which is designed to support and equip its residents – who are mostly budding entrepreneurs – with sophisticated tools for unearthing the most formidable startups, Genesys Tech Hub represents an oasis of technology in the region. Anika, the managing director, Genesys Tech Hub, Enugu State, in a chat with select technology reporter in lieu of the just concluded GenesysIGNITE, shares the idea behind establishing the Hub. Peter Oluka was there for Nigeria CommunicationsWeek
Can you speak briefly on Genesys Tech Hub's key focus areas?
Genesys Tech Hub is what we call ideas, creativity and knowledge-based platform. It is designed to drive innovation and productivity in the South East, and Nigeria at large. Our focus is on undergraduates and earlier graduates. The Hub is designed to serve three main purposes; first, it is a centre of learning and development that is tilting towards mitigating the areas of digital divide in this region. In that regard we created- Codename: Learnable. Essentially, it is a six months internship/bootcamp. Most of the participants are drawn from undergraduates who are undergoing internship or Industrial Attachment Training (IT) programme.
The second programme is focused on creating enabling environment for startups. The idea is to expand their horizons, give them access to market and resources that may not be readily at their disposal. In this regard, we created a division called Genesys StartZone. It is simply our incubation programme; where we expose young startups to business mentoring, exposing them to some resources like legal support. The idea, for us, is to make sure that these startups get to a point they are matured to exist and run as independent business.
The third division serves as the nucleus of community of smart-young technology enthusiasts; these are talented individuals who are going to lead the tech revolution in the ecosystem, our region and Nigeria as a whole. That led to the creation of Agora.
How will these programmes and others in the offing help position startups for greater impacts?
The way we are running the system currently and based on the resources at our disposal, we try to take things in bits. We intend to upscale, accommodating as many as possible. We are aware that what we are doing is scratching the surface; there is a lot to be done. But in the last three years we have focused on undergraduates and fresh graduates. This has been the case because we have access to over 19 tertiary institutions based; it is based on our business model which we expect to impact the region even more in few years time.
Why South East? Why Enugu?
From a personal perspective, I grew up in this region. My undergraduate programme was the University of Nigeria Nsukka (UNN), before travelling to London School of Economics for my Master programme. So, from the onset there has been an observation. If you look at the peers around, upon graduation everybody is in a hurry to move to Lagos. For me, I have always thought that economies don't grow in pockets.
To grow your economy, there must be diversification. Therefore, every region should have niche and create an ecosystem, such that, as people are graduating they can see an area capable of propelling the career. From that perspective, I always thought we need to do something. We can't all keep running to Lagos.
As I was returning from UK, after my graduation, I had a lot of job offers from Lagos and Abuja. But I decided that I have to be in Enugu; somebody has to be here, working hard to ensure that our people have more opportunities. We have to diversify this economy.
I look at Lagos as an example and I am always like life's expectancy rate is dropping; people are wake up at odd hours just to overcome traffic hurdles. Now is the time to spread the economy. From that perspective and attraction, I align with the saying 'charity begins at home'. If you are looking outside Lagos, what comes to mind is the environment where you understand the terrain and the needs.
Then, if you look at Enugu, it has the most tertiary institutions in the regions- both private and public universities. It has the best access; very easy to access Ebonyi State, Anambra, Abia, Imo and others. It is central and it the international airport is a value addition.
It remains the capital of South Eastern region. In terms of infrastructure, you will see that Enugu is also leading in the park. It is the central point to create the Hub. At the end of the day, you intentions can't be materialised if focused in one direction, but we need to have a base from which we can spread out.
Majority of the young people believe if it is not Lagos then you can't make it. How is Genesys Tech Hub going to help them change the mind-sets, especially among the undergraduates?
We have started in a number of ways. The idea is to create a platform and enabling environment or a structure that can fertilise ideas (which is why many rush to Lagos). If you have such platform, then, why not stay back here and try it out. We are making this happen through the effort of our parent company Tenece Group. The business environment, especially, in the South East has proven there are a lot of opportunities here. We have over 200 staff in Genesys who may have desired to go to Lagos, searching for job. Genesys is on a pacesetting mission; such that people can observe us and see reasons to stay back here. The first things this Hub shows: it is possible.
The Hub is trying to create a sort of exposure to the undergraduates. There are different ways to build a system- some are meant to follow the system and learn along the way or you can actually create something, make yourself a leader for others to follow.
We have realised that it is doable and we are scaling it up. There are pockets of activities going on in the region requiring aggregation. Such way, key stakeholders gather, discuss the realities and show there is hope for this region by making a spark. That was the basis for GenesysIGNITE.
It was like getting more people to appreciate our startups and create platform for Government and private sector (that is the established technology related OEMs- Google, Microsoft, Nokia, etc.) to add value to what we are doing. Someone has to provoke that thought in these OEMs that there is more to Nigeria than Lagos. That is how we can make technology thrive in this region. We are looking at igniting the whole technological evolution in this region.
What are the intentional steps for a larger scale of conversion and restructuring the South East startup ecosystem?
What I have observed is that, in life, there are different approaches to solving a problem. There are textbook approaches, but the reality is that you can only take one step at a time. It is not easy to change peoples' perception or make them align with a carefully designed roadmap. The first crucial step is creating a platform for people to understand that this thing can be done here. Create opportunity for them to meet others who have gone similar circle. They (the startup) need to understand why some people failed and other succeeded. Where they government policies that caused this? Is it because Lagos is the commercial city and naturally most things aggregate towards smart city. Are there conscious or deliberate things that the government and private individuals can do to reduce the pressure on Lagos? I have a lot of friends who are eager to come back to Enugu because people are risk averse. So, someone needs to enlighten the startups in the region; you can either be a leader or a follower.
Tenece has set the pace and I can promise you that a lot of organisations are encouraged by the Tenece's story. The truth is that it is not going to happen in a day, we need to continue to create platform for this discourse and build the necessary infrastructure and systems to be able to impact the region. I was in a conversation with a friend, and he insisted, it is generally difficult to change the mentality of Nigerians.
So, he suggested that as new babies are born we need to create a space and start feeding them with the right information when you are used to a pattern it is usually difficult to break it. Some people are still querying me: guy, what are you doing in Enugu? However, we all recognise there is a problem, thinking or tilting towards the same pattern will not do us any good. We need courageous people, which is the idea behind what we are doing. We can't run away from empowering our people; create supportive platforms.
Personally, supports shouldn't always be financial. But the reality is that some people need those things to set up. We are working hard to see that happens. Our people like success stories; they believe in what they see, not visionary in most cases and that is the people. They want to 'see and touch' before believing. So, we want people to see that Genesys is not just another outliner. If you think so, what happens to TutorFinder or is it an outliner too? PlayJoor or House of Uwe, are they outliners too?
The GenesysIGNITE has also thought us that we need to get everybody involved. The platform is expanding beyond just 'Genesys event'. Experience matters, so that they can talk to the young people. On our part, we are determined to back-up anything we say with action, such that the young people will see this is not just the usual talk and go. Daily, I see startups springing up in the South East.
This wasn't the case about a year ago. To me, what has happened to Nigeria is that our over dependence on oil has exposed us. Today, everybody is sitting back to rethink and be more creative. One artiste sang 'Owu saa gi, I ga-amalu ihe o' (meaning, when you are broke, you become smarter). So, sometimes you need to be pushed to the wall. What we are trying to do is to see how we can reduce the gap and the timeline for this change to materialise. We don't have all the answers, but consciously taking the steps to make things right. People are frustrated, even in Lagos.
How will GensysIGNITE assist in tackling startups waste in the region?
At the end of the day, which is what matters a lot, you can only execute a project as much as your strength can carry you. What we are trying to do is create a spark. With regards those that couldn't get the $10,000 cash prize at the recent event, all hope is not lost. For instance, after the convergence some people walked up to me asking for database of the startups that pitched. Others said they didn't hear the about the event on time. You may not believe this, all this was planned within a month. The idea came as a flash.
We just told ourselves there is need to do this. It was an eye opener. If you call for another pitch today, we will receive over 1000 pitches. The recent GenesysIGNITE had 147 pitches and it was due to time constraints; we reduced the number to nine who were exposed to external judges to bring about fairness and harness different opinions. I am a proponent of one step at a time, but make sure that at every second you are making progress. The idea behind IGNITE was to get more venture capitalists, and other interested investors to see that these startups exist and see how they can get involved. The spark will cause many successes among the startup ecosystem.
What are the plans to sustain GenesysIGNITE?
We believe what we have done has actually shown people there are a lot areas seeking solution. We believe people (and the Government) are going to come in and ask where and how to get involved. I remembered the first time I met our CEO, Mr. Kingsley Eze. One of the things that made me to align with him is the passion for the development of young people. Nobody can take this step without the passion. There are lot of people with similar passion but lack ideas on how and where to channel the intentions.
They are looking for structure to channel that. So, this has created the right pulse for stakeholders (government and private sectors) to come together; we are already getting feedbacks. Genesys is lucky to have Tenece as support system, but the truth is that we need more of Teneces to get involved. There are different means through which organisations can add value. As you are dwelling on your passion, a time comes that you need to partner to achieve greater impacts. In fact, during one of sessions after IGNITE, we agreed that a day is not enough for event of such magnitude. But as an inaugural event it served the purpose- to gather passionate people to carve a tech niche for the region. We can make South East one-stop (technology) attraction, not only from the Nigerian perspective, but at the global stage.
What has Genesys Tech Hub has been doing in the last three years of (structural) existence?
When you are engaged in a process, as you process you seek better ways of doing things. We started off with the internship programme. It was designed, not just a technical based training. We have structures for business entering programme. Each session ends with a bootcamp. From the onset the startup will understand they need to start looking at the environment and business ideas selling to the market. Towards the year, we usually have an exhibition where people pitch their ideas. While the pitching sessions are on you see the business sense of certain ideas, then, we go back and think of how to turn this to an acceptable 'product'.
We also realised there are high techies that are not interested in business. They just want to build things based on latest trends- is it Artificial Intelligence, there are coming up with good ideas, but they are focused on the business side. So, we want to create a business side where these guys are opened to the opportunities. That was how Agora was initiated.
The Agora is still young; StartZone started last year and we have a product launched at the exhibition called ParkShop- which is almost ready to go into the market. It is an auto-spare parts market place. There are other startups showcasing. We have three startups incubating in StartupZone and they all came from the internship programme. Aside in-house instructors, we leverage partnership with OEMs to get other instructors.
How would you assess the quality of undergraduates coming for internship or fresh graduates who seek mentorship?
Truly, the government needs to pay attention to the educational sector. To achieve whatever mileage we desire, as a country, we must pay attention to the deteriorating educational sector. We probably don't know how bad it is. I understand passion in teaching because as someone who grew up in the university environment I saw how my dad prepared for classes and how he carried the students along. I can't tell how we lost it! I don't think you should teach because you are smart, or because it's the last resort. If you don't have the passion, don't get in there.
The passionate teachers don't end up in the classrooms rather contribute further by engaging in research and development (R&D). The change should start from the basic education and even the way we (parents) teach our children. There is need for a teaching pattern that encourages people to explore their passions. We should stop all this long division, and flogging a child because h/she couldn't solve a problem. We should deploy education that supports more of practical than theoretical learning.
For instance, when we are looking for basic skills before accepting an applicant, most of them are developed through self-help. Others would go out their way to approach people (in the industry) who have those skills, even when they are students. We must change our facilitators in these schools and revamp the curriculum to give room for productivity.
Do you think Startups (in South East) should focus on software or hardware or both)?
I think the world is changing; the world is gravitating around two things: renewable energy and artificial intelligence. We must make ourselves ready to become a global market in the technology space, specifically on artificial intelligence.
Future Plans for Startups at Genesys Tech Hub
We are looking at building hostels with adequate facilities to create a relaxed environment. Presently, the startups have to move to town, get what they want and come back. But in the next two to three months, the hostels should be ready so that if you are tired you can relax there and come back. This is actually what they want- there are swimming pool, sports centres and other facilities, so they don't have to go to town before they can enjoy these things. In fact, some of them wouldn't mind working for whole day, but we have to, at a point, force them to get refreshed.
TikTok Picks Oracle to Provide 'Secure' Cloud Tech
Enterprise software giant Oracle announced that it has been chosen to become TikTok's "secure" cloud technology provider.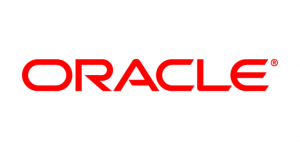 According to Oracle, this technical decision by TikTok was heavily influenced by Zoom's recent success in moving a large portion of its video-conferencing capacity to the Oracle Public Cloud.
Oracle's announcement comes after TikTok parent ByteDance last week said it will not be selling the video-sharing app's US operations to software giant Microsoft.
This after US president Donald Trump signed an executive order on 6 August, blocking all transactions with ByteDance in an effort to address "national emergency" issues.
On 14 August, the US president issued an order that gave ByteDance 90 days to divest the US operations of TikTok.
Since then, US companies such as Microsoft and Oracle have been lining up as potential buyers for the popular short video app.
As the trade war between the US and China rages on, the US government has accelerated its efforts to purge Chinese apps and technology companies that it deems untrustworthy.
Trump and his administration raised national security issues, alleging the Chinese-owned company will share sensitive user data with the Chinese government.
"TikTok picked Oracle's new Generation 2 Cloud infrastructure because it's much faster, more reliable, and more secure than the first generation technology currently offered by all the other major cloud providers," says Oracle chief technology officer Larry Ellison.
"In the 2020 Industry CloudPath survey that IDC recently released where it surveyed 935 infrastructure-as-a-service (IaaS) customers on their satisfaction with the top IaaS vendors including Oracle, Amazon Web Services, Microsoft, IBM and Google Cloud…Oracle IaaS received the highest satisfaction score."
"As a part of this agreement, TikTok will run on the Oracle Cloud and Oracle will become a minority investor in TikTok Global," says Oracle CEO Safra Catz.
"Oracle will quickly deploy, rapidly scale and operate TikTok systems in the Oracle Cloud. We are 100% confident in our ability to deliver a highly secure environment to TikTok and ensure data privacy to TikTok's American users, and users throughout the world.
"This greatly improved security and guaranteed privacy will enable the continued rapid growth of the TikTok user community to benefit all stakeholders."
Inq. Acquires Vodacom's Business in Nigeria, Others
inq. Holdings Limited, artificial intelligence service provider, has acquired Vodacom Business Africa's operations in Nigeria, Zambia and Cote d'Ivoire.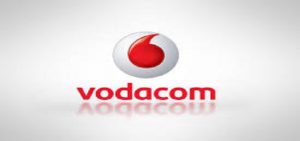 It plans further acquisition in Cameroon subject to regulatory approvals.
Mr. Valentine Chime, managing director, inq. Holdings Limited, said the 100 per cent acquisition of the Vodacom Business Africa's operations in the three countries was in pursuit of the company's dream of building pan-African network that will help in creating better future through digital solutions.
Domiciled in Mauritius, inq. Holdings Limited is a subsidiary of Convergence Partners Communications Infrastructure Fund, a fund dedicated solely to communications infrastructure and related services and technologies across Sub-Saharan Africa (SSA).
Formerly known as Synergy Communications, the latest acquisition has grown inq.'s regional footprint with operations in 12 cities in seven countries across Africa. It has existing operations in Botswana, Malawi and South Africa with an additional investment in Mozambique.
"Under the inq. banner the company will embark on the next phase of building a unified Pan-African cloud and digital service provider, bringing to market a very relevant suite of next generation technology solutions in the fields of Edge AI, SD-WAN/NFV and Cloud,"Chime said.
According to him, with operations in major African cities of Lagos, Abuja, Port Harcourt, Kano, Gaborone, Lusaka, Ndola, Blantyre, Lilongwe, Mzuzu, Abidjan and Johannesburg, the inq. team prides itself on global best practice methodologies customised to local customs in each of the 16 cities, covering different sectors including banking, oil and gas, fast moving consumer goods, mining, health, real estate, information technologies, public sector and logistics.
"Covid-19 has accelerated digital transformation, and inq. is perfectly positioned to deliver intelligent connectivity through seamless delivery of cloud and digital services and  technologies to our clients. We are about simpler, seamless solutions," Chime said.
HP Lauds TD Africa, Says Tech Experience Centre will Unlock New Wave in Nigeria
As Nigeria looks forward to the official launch of the Tech Experience Centre, globally renowned tech giant, Hewlett Packard Inc. (HP) has heaped praises on the management of TD Africa for spearheading the project, noting that the centre will herald a new technological wave in Nigeria.
This was disclosed by Ife Afe, managing director – Nigeria and District Manager – Central Africa (CAF).
Equally important, HP is one of the global Original Equipment Manufacturer (OEM) that will be represented in the Tech Experience Centre located within Yudala Heights at 13 Idowu Martins, Victoria Island, Lagos.
Consequently, Afe has expressed delight with the development, even as she disclosed that the launch of the centre will bridge the gap to complete technology adoption for millions of Nigerians.
She said: ''I do believe Nigerians are early adopters of new and exciting technology. Having a dedicated space where people can view and experience cutting-edge technology across rich and diverse portfolio is an important step towards complete Adoption.
''Technology is about transformation. This tech centre will serve as a bridge, taking people from the imaginative stage to the experiential stage, thereby unlocking a new technological wave.
"I am very glad that TD Africa is taking this bold step and I look forward to the great collaborations that will flow out of this initiative.''
Furthermore, the HP Senior Management Executive reiterated the strong interest in Nigeria by the tech brand.
''We are strong believers in the Nigerian project and the boundless potential inherent in the population when exposed to cutting-edge technology.
"We also value the foresight and vision of our long-time partner and co-developer – TD Africa. We are proud of this project and are confident of its success and positive impact not just in the sphere of business but also in human capital development,'' Afe enthused.
On what to expect from HP in the Tech Experience Centre, she revealed that a lot is in store for every visitor.
''HP is in the business of making life better for everyone, everywhere, hence revolutionary innovation in Health care, Security, Gaming and Printing Solutions will be showcased in the Technology Centre.  Cutting- edge, sustainable, diverse and relevant innovation in technology.
''This brings technology closer to home. I believe that the ambience of the Tech Centre will cater to a wide spectrum of users: CEO's, Government officials, entrepreneurs, tech enthusiasts, students, gamers etc. It will be the crucial meeting point of people and technology.
"Our wide spectrum of products and solutions will cater to all demographics – from first time users to specialists, professionals, gamers to moviemakers, work or play,'' she affirmed.
The revolutionary Tech Experience Centre, the first of its kind in Africa, is set for launch on Thursday, October 1st 2020, incidentally the occasion of Nigeria's 60th Independence Anniversary by 12noon, with the launch streamed live online for the benefit of tech enthusiasts.
Expected to officially commission the centre is the Minister of Communica99tions and Digital Economy, Dr. Isa Ali Pantami.
The Tech Centre is widely expected to boost Nigeria's relevance in the global technology race and shore up the country's march to technology independence.
For the first time, Nigeria will play host to the latest global technologies including those not normally available in Africa, offering all classes of visitors a first-hand experience of new gadgets, solutions and infrastructure that would have previously required a visit abroad, thereby saving corporate organizations, government establishments and individuals money or scarce foreign exchange expended on these trips.