Telco B2C innovation Unhampered by COVID-19-GlobalData
There is no evidence of significant disruption to telco innovation projects due to COVID-19.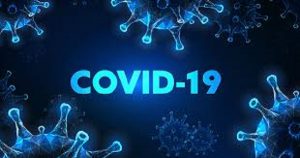 If anything, the crisis is only serving to underscore the logic of digital transformation, which is accelerating telco ambition to go further, faster.
Consequently, the short to mid-term prospects for telco innovation look good – arguably 'improved', said GlobalData, a leading data and analytics company.
Emma Mohr-McClune, service director at GlobalData, commented: "What is now becoming abundantly clear is that none of the umbrella or 'macro' telco innovation projects – digital transformation, automation, big data, AI, software-centric networks and cybersecurity – have been disrupted in any significant way, and carriers have been keen to communicate as much."
These macro innovation projects have not faced the same challenges as other areas of the business.
The DevOps engines driving these macro projects align well with the home working imperatives that have seen most operators worldwide send their staffers home to work for sustained periods.
But also, within many carriers, these macro projects are in the main already quite mature, with well-planned evolution roadmaps, and are linked to the future of the telco's own business transformation progress.
Mohr-McClune continued: "Beneath the macro level of telco innovation, we've also seen some evidence of innovation micro project re-prioritization, both on the consumer and enterprise level, and this is likely to have the most influence on the short to mid-term shape of those macro innovation strategies."
In many cases, this evidence of re-prioritization is directly linked to the short-term requirements of a market facing the prospect of sustained lockdown disruption, both implicitly and explicitly.
For example, Vodafone recently decided to prioritize business surveillance solutions within its IoT portfolio, to more rapidly commercialize heat detection cameras for buildings.
This kind of innovation project re-prioritization, however, isn't disrupting the macro innovation layer.
Rather, it's producing a set of compelling case studies that will make it easier for all operators to sell digital innovation to a broad array of segments.
Mohr-McClune concluded: "Finally, there is no evidence at all of a negative impact on innovation partnership or ecosystems. Many of the projects that were being planned well before the crisis have all gone ahead and launched despite of the distractions of the crisis. If anything, the crisis is providing the partners with an accelerated sense of purpose as opportunities aligned with the so-called 'new normal' that promises to emerge from the crisis come into focus."
CWG Academy Graduates First Set of Online Students
CWG Academy, the training and capacity building arm of CWG Plc, last weekend graduated its first set online students in a ceremony conducted online owing to the COVID-19 pandemic ravaging the world that has forced many people and organizations to stay at home.
Speaking at the graduation ceremony, Mr. Emmanuel Effiong, director, CWG Academy, urged students who participated and completed the online programme, to go all out and be good ambassadors of the Academy, stressing that there is need for the graduating students to consistently learn and research as technology is dynamic.
"While we are happy to be graduating our first set of online students, we also want to tell you that great opportunities await you.
"We urge you to be good ambassadors because we know the training you got in the Academy has equipped you to face the future," he said.
He added that there is a need for graduating students to continue to upgrade their skills from time-to-time.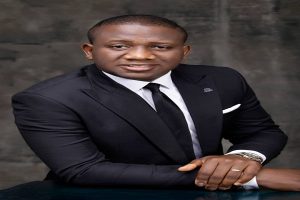 Also, Mr. Adewale Adeyipo, chief executive officer, CWG Plc, called on the graduating students to look forward to what the world will present to them with boldness and enthusiasm.
He expressed the belief that the training has inculcated in them what they need to succeed in the business world, going by the testimonies from those who have graduated from the Academy in the last ten years of its inception.
"You have not only learnt different courses here, but have also been equipped to manage different projects.
"We encourage you to be mindful of what you have learnt here so you can excel in the business world," he told the graduating students.
Meanwhile, one of the graduating students has hailed the expertise being deployed at the CWG Academy, believing that with the skills he has acquired, he can excel both as an employee or a business owner.
"I want to express my happiness as an Alumni of CWG Academy. I have heard so much about the Academy and decided to apply and be a part of it.
"Today, I am happy I took that decision because, with the skills I acquired, I can tell my future looks good," he said with all enthusiasm.
Since its inception, the CWG Academy has trained and developed over 1,500 Professionals.
Some of these professionals, findings revealed, are working with Blue-Chip companies in Nigeria today.
Some have also gone ahead to establish their own companies as entrepreneurs and are doing very well.
The Academy is one of the many ways CWG contributes her quota to Nation building by ways of helping to tackle the Nigerian unemployment quagmire.
"What we do here is to create the know-how and the confidence needed to be the next set of Tech-leaders in Nigeria as we believe doing this will continue to create jobs for other Nigerians riding on technology," Emmanuel added.
The Academy deals with four core areas of the Information and Communications Technology ecosystem.
They are Advance Service management, Data Centre Infrastructure Services, IT Infrastructure & Cloud Platform and Software Training.
ATCON Urges Members to Follow Nigeria Data Protection Regulation
The Association of Telecom Companies of Nigeria, ATCON, has urged members to comply with Nigeria Data Protection Regulation as stipulated by the federal government through the National Information Technology Development Agency (NITDA).
Mr. Olusola Teniola, President of ATCON, made this call at a virtual meeting on Nigeria Data Protection Regulation 2019: held on Monday, July 6, 2020, with the theme 'Benefits and Compliance Process'.
Mr Teniola disclosed that the aim of the virtual meeting was to create awareness and encourage its members to implement the Nigeria Data Protection Regulation.
He called on members to ensure that they did not running against the Nigeria Data Protection Regulation 2019.
According to him, "ATCON partners with this company in order to prevent our members from running against the Nigeria Data Protection Regulation 2019.
"As we all know the Regulation aims at protecting and guarantying the safety of all users of web from the unscrupulous people who use their knowledge to defraud and cheat people who are genuinely transacting business over different websites (public and private).
"It should also be emphasized that data is now the new gold and it must be treated accordingly, ATCON embarked on the awareness and implementation of the data protection regulation because of its strategic importance to our members businesses and to reduce or prevent cybercrimes by ensuring the safety and protection of Nigerians digital details on the world wide web as the failure to give adequate protection to data could be very devastating and costly to individuals and businesses."
He further commended Mr Inuwa Kashifu Abdullahi, Director General/CEO, National Information Technology Development Agency (NITDA) for putting the document together for the benefits of Nigerians who have moved their physical transactions online.
Njalo.ng Provides Nigerians with Access to Quality, Cheap PPE during Covid19
Top priority for individuals and organisations – public and private sectors – is the health and safety of employees, customers, vendors, and their families.
Therefore, helping households, companies and the society at large, to put the necessary measures in place and the protection of people's lives, is what has made Njalo.ng an online marketplace with a difference.
As the COVID-19 pandemic turns the global economy upside down, demand has become volatile, creating a variety of pricing challenges.
But as a Startup with eyes on long-term value rather than short-term gain, Njalo.ng has enabled sellers to offer the best prices to buyers, most of who have lost their jobs or financially down but need to protect themselves against the pandemic.
Launched on January 6, 2020, Njalo.ng, a classifieds platform empowers millions of individuals and businesses in Nigerians with free access to sell smartphones, cars, laptops, clothes, shoes, bags, property, furniture, books/literature, and kiddies' clothes, among others.
As COVID-19 crisis is exerting sudden and unprecedented pressures—sometimes up, but more often down—on demand and pricing, it offers sellers a door to reach out to buyers by offering free placement of items and promoting such products across social media channels at no charge to the sellers.
Expatiating on the why they chose to support sellers, Mrs. Sandra Ani, Chief Operating Officer of Njalo.ng, said, although it is difficult to take a long-term view during a crisis of this nature, they expected that the sellers that emerge in the strongest positions will be those now taking a "through-cycle" view of their relationships with customers and the communities where they do business as part of an integrated approach with marketing and sales.
She said that Njalo.ng's step is in line with the Federal Government and various State Governments' call for support from the companies to assist with palliatives, especially in the fight against covid-19.
She said, "When Covid-19 was first reported in Nigeria in February 2020 and the subsequent lockdown in Abuja (FCT), Lagos and Ogun States respectively, nobody thought it was going to take this long before the economy opened up again. Just a few days ago the government announced that Students should get prepared for WAEC only to re-announce that Nigerian students are not likely for year 2020 WAEC examinations.
"So, at Njalo.ng, our aim is actually to empower as many people as possible, but not like directly donating Facemasks or Personal Protective Equipment (PPE) to everybody, because the number is much.
"We thought of the best possible way to do this and we discovered that people have the need for quality products and secondly, at the best price.
"Suffice to say we are empowering the people to stay safe or contain the spread of coronavirus by offering SMEs the platform to sell personal protective equipment (PPE) to millions of Nigerians.
"Interestingly, our support here is that you do not have to pay to sell on Njalo.ng; we shoulder that for you.
"We are extending our hands to more merchants, SMEs and entrepreneurs to use this opportunity to make ends meet".
She said that Njalo.ng has deployed a robust Customer-Care team to attend to the needs of both sellers and buyers. "This is why Njalo.ng's slogan is Easy Sell, Easy Buy. We make life easy for you", Mrs. Ani added.
According to her, Njalo.ng also encourages sellers to sell WHO (World Health Organisation's) recommended PPE products as a means to curtail the spread of the virus.